Metro is a post-apocalyptic first-person shooter and survival horror game made by 4A Games and is based on the titular series of novels written by Russian author Dmitry Glukhovsky in 2005.
From the span of three games to the two remastered versions of the first two games, Metro has been regarded as one of the most unique games out there as they stand out and stay away from the bubble of generic FPS games along with similar franchises such as the Fallout and S.T.A.L.K.E.R. series.
Co-existing with first-person shooter juggernauts such as Call of Duty and Battlefield, Metro manages to outshine the other games by adding difficulty and the horrors of an apocalyptic wasteland being portrayed in a poetic manner. This isn't a direct comparison to the novels and the games, but references are inevitable and we'll also see how the developers remained faithful to their source materials.
Without further ado, we will rank down all three Metro games from worst to best. So get yourself a gas mask, a Kalashnikov, and stay out of the radioactive zone as we rate each and every one of them.
Starting at the number three spot here's…
3. Metro 2033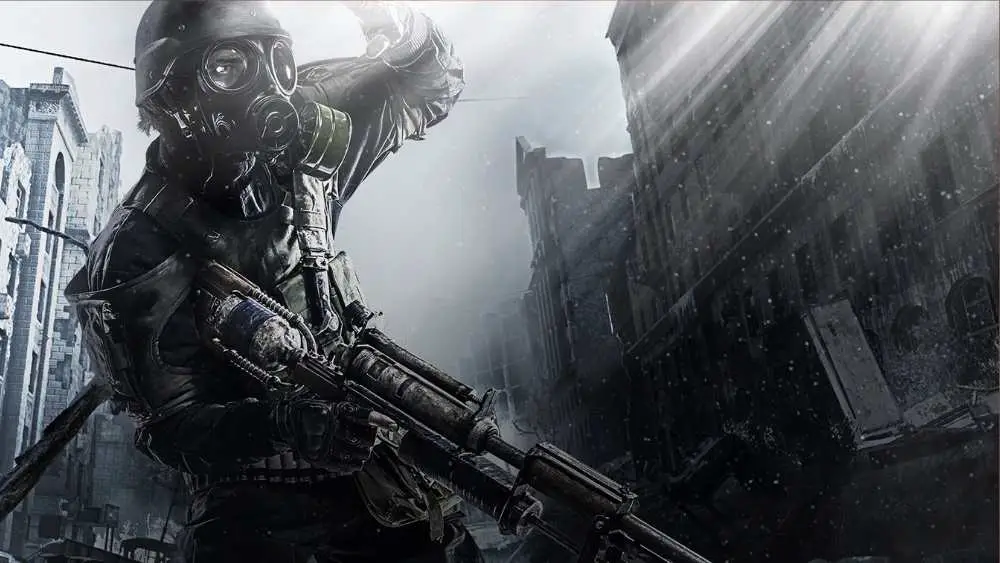 | | |
| --- | --- |
| Developer | 4A Games |
| Release Date | March 16, 2010 |
| Platforms | Windows, PlayStation 4, Xbox One, Xbox 360, Switch, Linux |
Yet again, first games tend to have flaws and aren't perfect in most cases, and that is Metro 2033. Released on March 16, 2010, Metro 2033 introduces us to the lore of the dystopian Moscow, Russia in the year 2033 where it suffers from the aftermath of a nuclear war.
From radiation to deformed and overpowered mutants, the protagonist Artyom must find his way to combat and discover the mysterious entities called the Dark Ones while fighting along with his comrades that are sheltering themselves in Moscow's Metro stations.
The plot seems to be compelling in summing up a result of a geopolitical conflict and the delivery of the storytelling immersed everyone with its psychological aspects, Metro 2033 fails in one department and that is the gameplay.
The game is so driven by its script that one small mistake will make this game a living hell for the players, making it hard for everyone to adapt and find what works best for them. Yes, this game is absolutely hard. But not the Dark Souls or Bloodborne-type of hard. The story is rewarding and you'll feel like you are in the novel. I have to praise the excellent world-building and the campaign itself.
It's saddening that today's generation of gaming doesn't pay attention to single-player games anymore. I'll take the first Metro game over any half-baked multiplayer FPS games that are released on a yearly basis.
Sure, Metro 2033 has its fair share of flaws, but this game is still worth your time. If you like action, there you have it. Do you like horror? Here, Metro has your back. Do you love stories on games in general? Metro is for you.
Metro 2033 is good, but there are better entries in the series. To be fair, there is no bad Metro game. They're all worth checking out. You sure will get invested by how rich and detailed the game is, and it doesn't end there as there are two more games to cover.
2. Metro: Last Light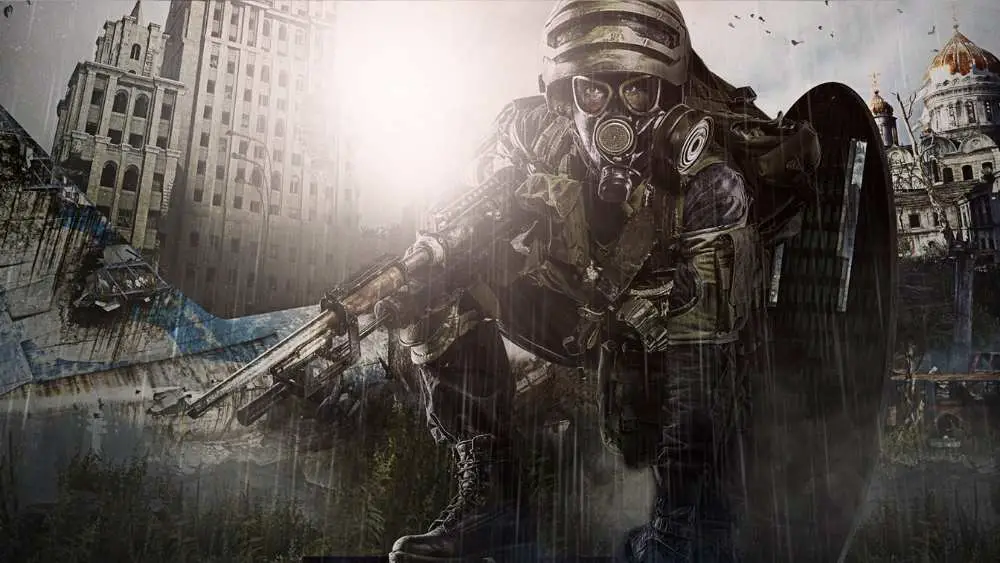 | | |
| --- | --- |
| Developer | 4A Games |
| Release Date | May 14, 2013 |
| Platforms | Windows, PlayStation 4, Xbox One, PlayStation 3, Xbox 360, Switch, Linux |
After the success of Metro 2033, 4A Games follows it up with yet another majestic addition to the franchise and that is Metro: Last Light. The sequel takes place after the events of the first game, where Artyom proceeds to oppose the Dark Ones in the withered city of Moscow.
And now that he is now an official member of The Rangers, his mission to serve the fallen civilization continues. Everything is expanded and improved here in Metro: Last Light, and you can't just deny how visually impressive it is. The leap they had to the graphics is so massive that you cannot help but worry if your PC can run it.
The survival elements of the game are more hellacious than ever, with the ammo currency still present from the first game. It might be a flawed system but it sure works perfectly in a post-apocalyptic setting.
The mutated monsters you encounter feel more threatening than in the first game, and it doubles up on the psychological trauma that Artyom is going through as the war goes on. Metro: Last Light doesn't let you feel that moment where you experience victory; it just tells you to survive.
Playing Metro makes me want to read the novel as well since I also love reading. Metro: Last Light manages to steal its predecessor's thunder and it sure stood above and delivered flawlessly. And with 4A Games using their own engine, it's not a surprise that Metro is one of a kind. And before we jump to the last game, I cannot proceed without mentioning the Redux versions of Last Light and 2033.
It's completely up to you if you want to try out the original versions or play the updated renditions of the following games. I would say that Redux is better, but that is subjective. It still depends on your taste and your budget.
The original releases should be enough if you're running it on an average setup. But if you want to experience more immersive and outstanding gameplay and graphics, then feel free to grab the Redux editions of both Metro 2033 and Last Light.
Back to the glory of Last Light, I feel bad for putting it on the second spot on the list. It is a great FPS and horror game, and it just suits being the flagship Metro game. Its downloadable content is the best DLC in the history of gaming, but after six years of hiatus, 4A games came back in 2019 and tore the house down once more with their latest release.
1. Metro Exodus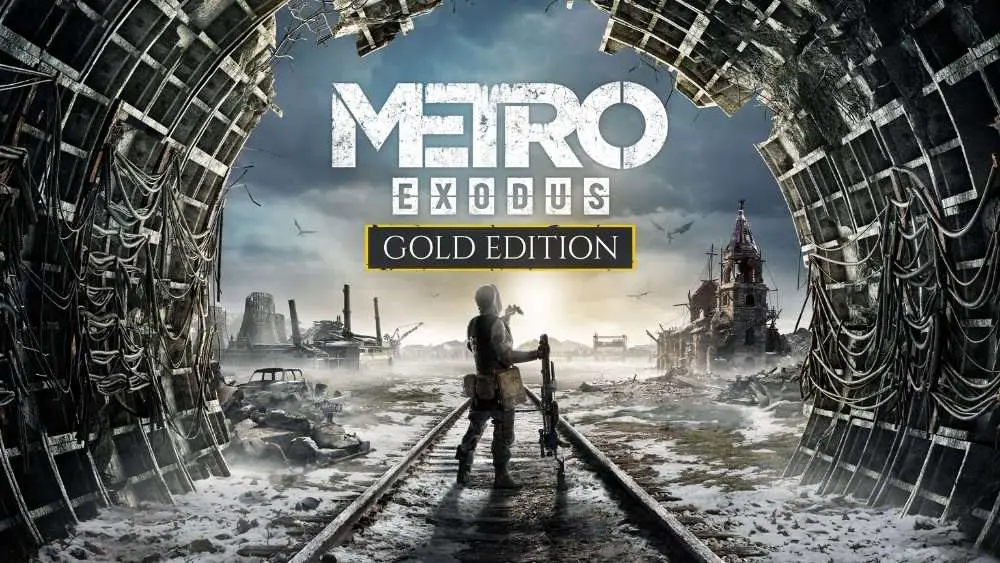 | | |
| --- | --- |
| Developer | 4A Games |
| Release Date | February 15, 2019 |
| Platforms | Windows, PlayStation 5, Xbox Series, PlayStation 4, Xbox One, Linux, Stadia |
And now, the best Metro game ever released by 4A Games to date. Metro Exodus is released on February 15 of 2019 and is immediately loved by the fans and even the critics alike. Just when I thought nothing would top Metro: Last Light, Metro Exodus exceeded my expectations.
4A Games deserve the love they are getting their expertise, and I cannot help but appreciate games that are not rushed and made with time and passion to come up with such delightful craft.
Metro Exodus continues the storyline that they introduced all the way back to the first game as it resumed and culminated in the sequel, with him finally leaving Moscow to continue his adventures outside the capital of Russia.
Along with Artyom's unconditional love story with Anna Miller and his triumphs with his fellow soldiers, Exodus already won my heart with this simple but touching story.
You will shed a tear after playing this game. It sure deserves its nomination in the Game Award for Best Action Game in 2019, and what Metro Exodus can offer speaks volumes to the actual game itself. From captivating visuals to the interactions you will get with characters present in the game, 4A Games does the unthinkable again and that is to come up with yet another excellent Metro game in a world filled with pointless multiplayer FPS games.
My apologies for the unnecessary comparison with those types of games, but nothing beats the feeling of experiencing a well-written narrative matched with fluid gameplay. Not convinced enough? Well, in Exodus, you are finally given the chance to customize Artyom and make him look battle-ready. Also, the DLCs are on par with Last Light's! So there are more reasons to give this one a try.
I guess we'll have to wait for a new Metro book from Dmitry Glukhovsky before we get a new game, but Metro Exodus will suffice for my needs to play it in modern hardware. Exodus just feels so satisfying, especially on how it ends.
There are several endings just like the first two games, but then again, no spoilers are allowed in here. I want everyone to feel how Artyom finally gets what he deserves from going through a lot of battles within the scope of three years.
Metro Exodus takes things slow and steady with new locations and settings introduced, not showing signs of being dull and repetitive which so many games choose to follow and caused their ultimate downfall.
Artyom can finally enjoy the four seasons and travel while going on missions with his comrades at the same time, and I am not complaining since our hero deserves all of it. He has gone through a lot in the past few years and this is a perfect conclusion to the Metro trilogy. Or is it?
Either way, Metro Exodus remains the best entry of the series, and 4A Games sure made a great job at displaying such a heartwarming end to the trilogy. Will it be followed by yet another Metro game? Who knows? But for now, let Artyom enjoy his life as the new leader of the alliance.