STALKER is one of the most exciting, adventure-filled, interesting games you can play right now.
With the franchise launching three versions of it, and another one due to release this year, it has only become interesting to play over the years.
Well, you might be confused about which is the best STALKER game you should start with. In that case, we have an answer for you.
Even though you might want to play the game in chronological order, a lot of people on the internet are interested in playing the best out of the three STALKER games.
Hence, we played them for you and found the right answer. This blog will save you a lot of time and will guide you through the best stalker game that you need to play if you're interested in the STALKER franchise.
So, without any further ado, grab some popcorn because we're going to talk a lot about the best STALKER game that you can start with.
Let's get straight into the list.
Which is the Best STALKER Game?
If you're looking for a short answer, after countless hours of playing the games and researching about them online, we concluded that STALKER: Call of Pripyat is the best game by the publisher.
Even though this is my opinion and it's safe to say that opinions can differ from person to person, let's talk about all the STALKER games and why I think Call of Pripyat is better compared to other STALKER games on our list.
3. STALKER: Clear Sky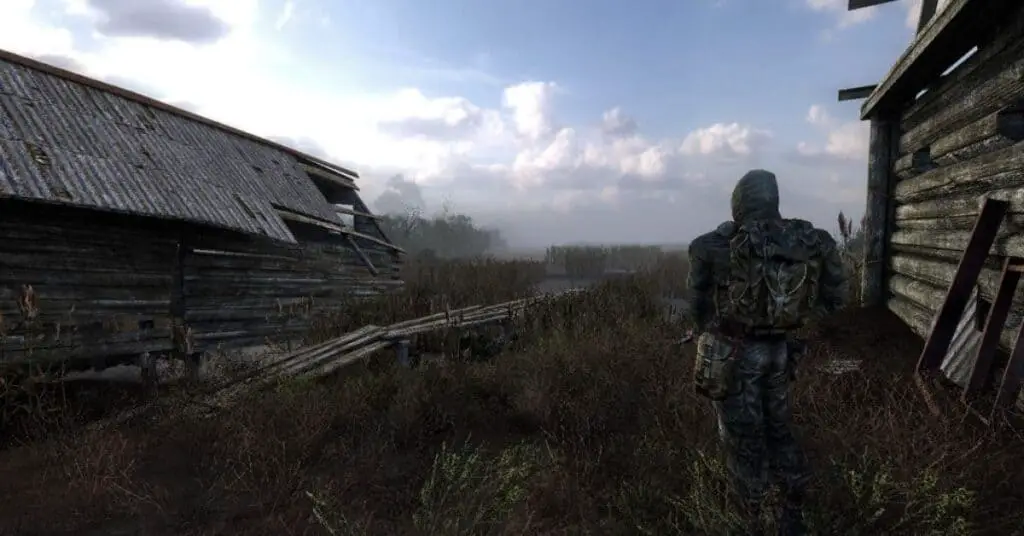 | | |
| --- | --- |
| Developer | GSC Game World, Deep Silver, Koch Media |
| Release Date | August 22, 2008 |
| Platforms | Microsoft Windows |
After the bugs and inconsistencies in Shadow of Chernobyl, the developers decided to launch this masterpiece, STALKER: Clear Sky.
Even though the concept of Clear Sky is still the same OG, the game itself is very interesting and fun to play.
We'll still recommend you to play the first game before coming onto Clear Sky due to the storyline.
This open world has a freedom that not a lot of FPS games are providing to this date.
There's a sense of reality and detail, especially when monsters and mutants are trying their best to scare you away.
The number of different elements used in Clear Sky makes it a masterpiece. But the story is strange too, as a result.
The writing of the story isn't extraordinary but it'll provide you with good gameplay in the Zone.
NPCs have a lack of personality in Clear Sky but the environment itself is set up in a way where it becomes as realistic as it can be.
The combat is as challenging as it can be. However, you have the option to customize everything related to your weapon. At least that's justice right there.
All in all, the game has great action and it provides immersive gameplay for its audience. You'll love this one.
2. STALKER: Shadow of Chernobyl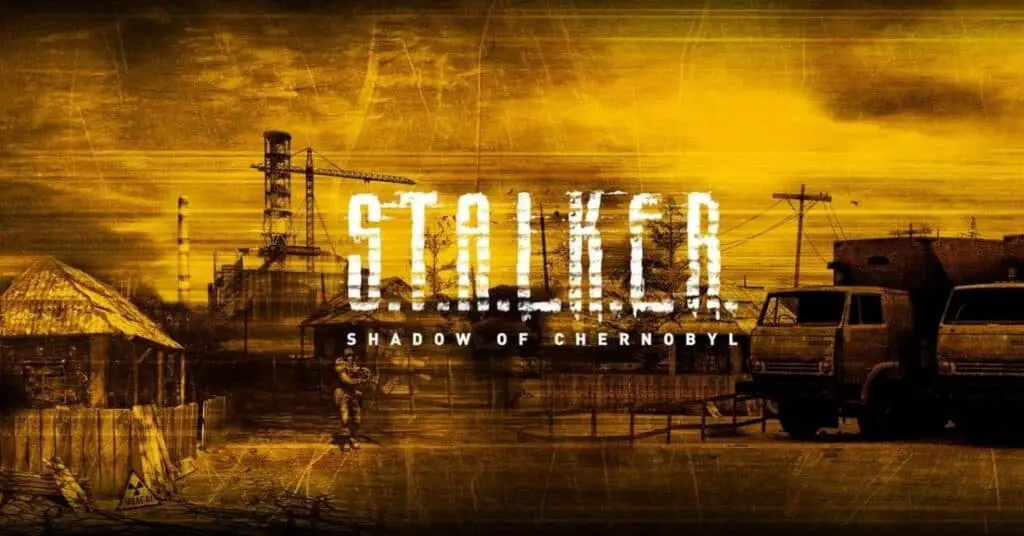 | | |
| --- | --- |
| Developer | GSC Game World |
| Release Date | March 20, 2007 |
| Platforms | Microsoft Windows |
Whenever a first-person shooter is combined with an open-world charm, it becomes a masterpiece.
Shadow of Chernobyl offers a lot of content compared to other FPS games, however, the open-world aspect isn't as strong as other STALKER games.
On the other hand, the gameplay experience is exquisite with a rather strong atmosphere in the game.
Dark skies, highly-detailed trees, immersive thunderstorms, and intimidating wastelands give you a sense of danger when you're playing the game.
The main story missions will give you the best experience and surprisingly enough, the storytelling game still suffers to this date.
Moreover, Enemy AI is impressive… until it's not. It's very good when it's working and for the most part, it will.
In addition to all this, you'll find some bugs and inconsistent gameplay but the lack of stability is covered by the attention to detail. It gives you a sense of your world while mixing the alien aspect softly.
Talking about the music and sound, it's quite good. The music is intimidating enough you give yourself some ear beating while you're playing it and the weapon sounds immersed very well with the background.
The game also features an online mode where you can play deathmatch and capture the flag mode.
In addition to all this, Shadow of Chernobyl isn't the latest and greatest game since it was launched back in 2007. Hence, you won't need a well-equipped PC to run this game.
In other words, STALKER: Shadow of Chernobyl is a strong game that is all about letting the players experience the environment, giving them an adrenaline boost.
But the game isn't the best STALKER game either.
1. STALKER: Call of Pripyat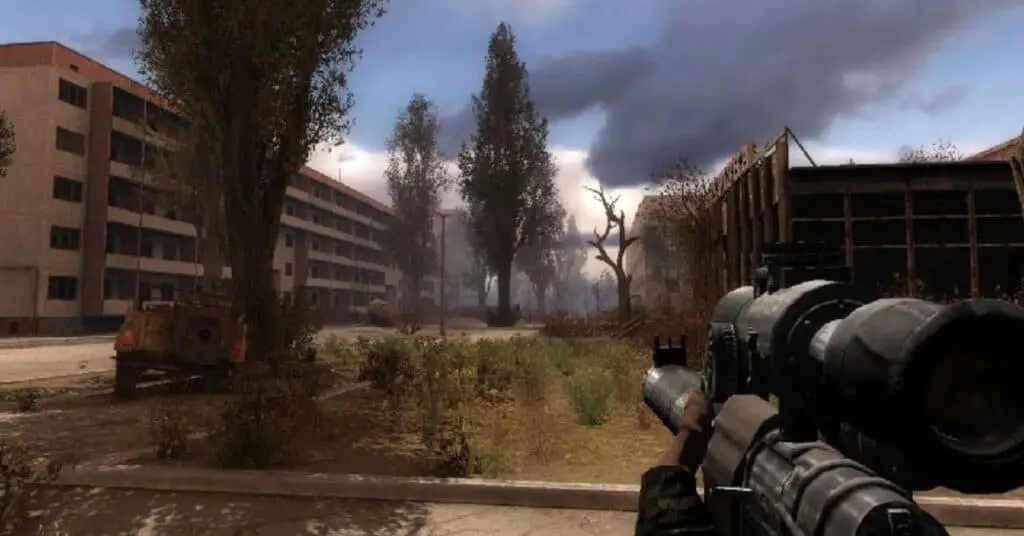 | | |
| --- | --- |
| Developer | GSC Game World |
| Release Date | October 2, 2009 |
| Platforms | Microsoft Windows |
Being the legendary brother of the other STALKER series, this was a bit of a surprise.
According to most people on the internet and my personal opinion, there isn't any STALKER game that can compete with this horror masterpiece.
Clear Sky wasn't the best in its class but Call of Pripyat changed the players' views.
Sure, the experience might not be as fresh and Shadow of Chernobyl was but this game hits the fans right where they want. The mood!
Call of Pripyat will make you scared on multiple occasions due to its immersive horror experience.
Turns out, this series is not buddy like its predecessors and you'll get to see a lot of role-playing elements throughout the gameplay.
The customization is still heavily appreciated in Call of Pripyat and the overall experience surpasses the other two.
Call of Pripyat is the most polished STALKER game gameplay-wise and its plot is more engaging too.
Call of Pripyat rivals Shadow of Chernobyl with its faction system and enjoyable mechanics. For me, the best STALKER game is Call of Pripyat.
STALKER 2: Heart of Chornobyl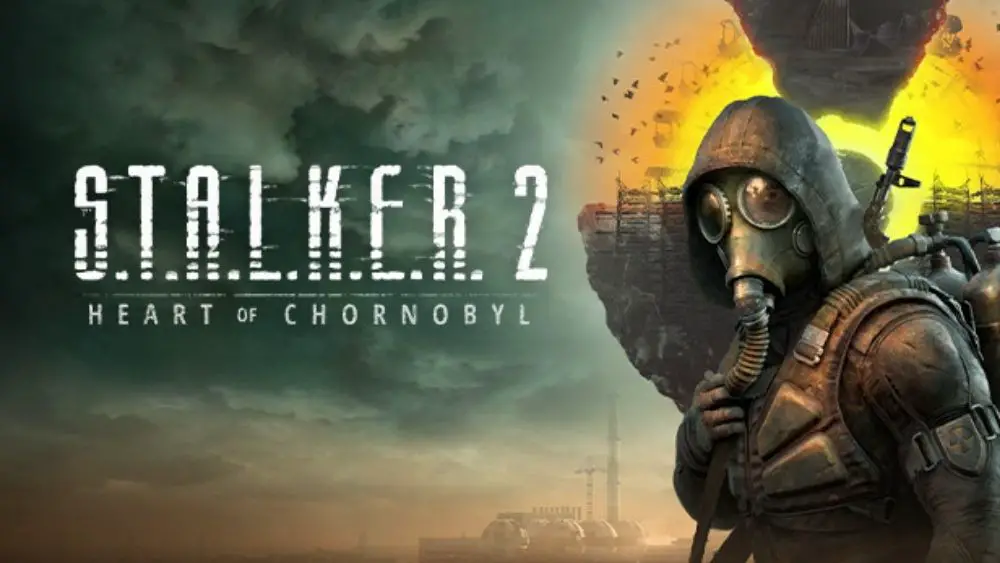 | | |
| --- | --- |
| Developer | GSC Game World |
| Release Date | Indefinite Hold |
| Platforms | Microsoft Windows |
After seeing the success of the STALKER series, GSC games decided to launch a new version of STALKER.
Even though STALKER 2 was planned to be released in 2012, the release itself was put on hold until it was planned to be released on December 8, 2022.
However, due to the Russia-Ukrainian conflict, the Ukrainian developers of STALKER decided to put the game on hold.
All in all, we do know that this title will be epic and if you're planning to play the STALKER game, just keep an eye out for the release of Heart of Chernobyl.
Final Verdict
Even though all three STALKER games are classics, if you're starting your STALKER journey, we'd recommend you to either start with Call of Pripyat or Shadow of Chernobyl.
Both games have excellent plot and gameplay. On the other hand, Clear Sky is a lot more buddy and mediocre.
But if you want a full-fledged experience, you might need to play all three of these series.
All in all, for us, the best STALKER game is Call of Pripyat. Let us know your opinions in the comments down below!