Papa's Gameria is a series of flash games developed by Flipline Studios way back in 2004 and is a staple for everyone's childhood. With its lore and gameplay catering to children, it's easy to pick up and rekindle the games that came out from them. Sadly, Adobe Flash is disabled and unavailable for usage in browsers. Ending the lifespan of these games that defined a generation.
They released games consistently and have amassed nineteen entries for their library, three of them being spin-offs from the mainline installments. And with the games only require the players to use a mouse, it is definitely made for the young target audience demographic.
And with the games themselves, we will be rating them from worst to best based on the intuitive gameplay and the stories that go by it. Does Papa Louie deserve all the credit? Or shall we give the awards to someone else?

Taking off at number nineteen…
19. Papa's Cheeseria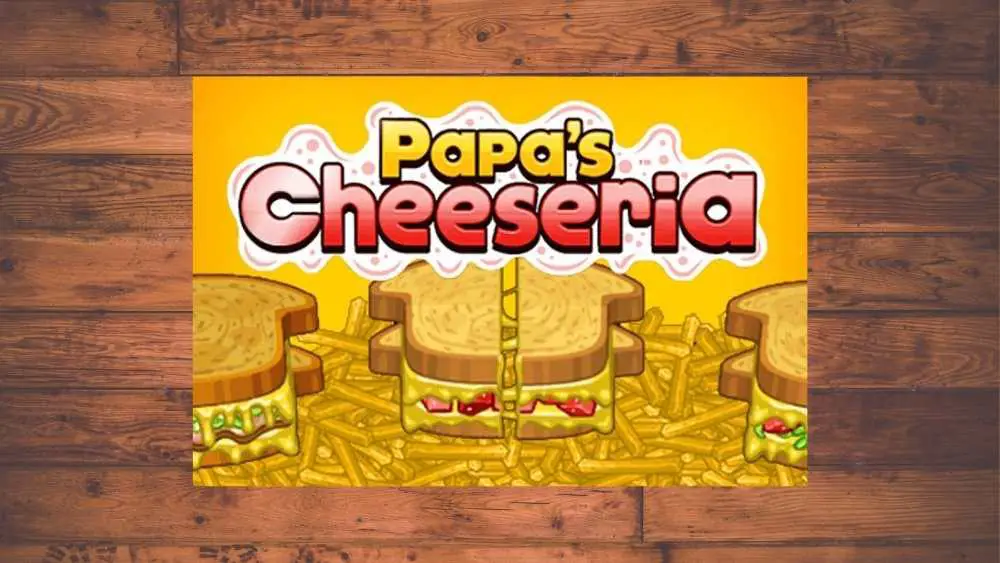 | | |
| --- | --- |
| Developer | Flipline Studios |
| Release Date | June 10, 2015 |
| Platforms | Windows, iOS, Android |
Papa's Cheeseria is the blandest game in the franchise for a lot of reasons. First off, the intro montage seems to be misplaced as the story doesn't fit the whole fiasco. The whole musician having his instruments stolen and becoming a cook just gives you a good laugh. And this is a game meant for children, why is felony being displayed in the narrative?

Anyway, as for the game itself, it feels like a sloppy version of Papa's Burgeria and there isn't any interesting mechanics about serving a sandwich other than making it and cooking it afterward.
And it only features the same old grilled cheese sandwich over and over again till you just exit the game out of frustration. Speaking of frustration, the two time-management sections of this game will sure make you quit.

Papa's Cheeseria is not a must-play at all. You're better off skipping it because you'll end up getting disappointed.
18. Papa's Sushiria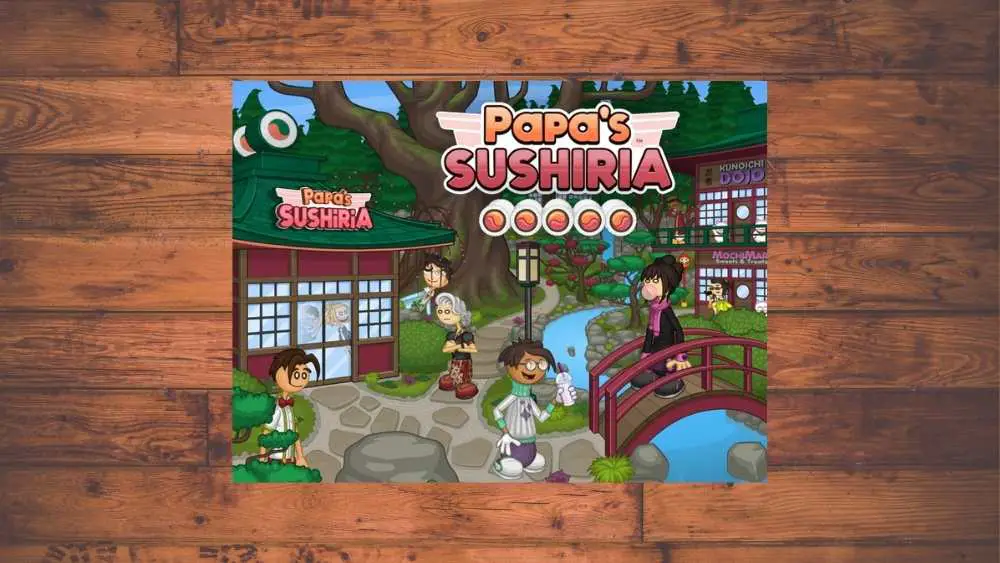 | | |
| --- | --- |
| Developer | Flipline Studios |
| Release Date | December 13, 2016 |
| Platforms | Windows, iOS, Android |
Papa's Sushiria has to be one of the hardest, if not, the hardest Papa's games that Flipline Studios ever created. Unlike Cheeseria, Papa's Sushiria has a story that follows a clumsy mishap in becoming a sushi chef. Simple, right? Well, the mechanics aren't. That is why it is hailed as the most difficult game in the series.

There are so many parts to think of that the players can't do anything but mess it all up, especially for a game that requires the output to be precise and flawless. Is Papa's Sushiria forgiving at all? No. It gets the difficulty up to the highest level right at the very beginning that it ruins the chance for the game to be fun.

Chopping up sushi isn't a recommendable action to do, and so is this game. Papa's Sushiria isn't unique nor different at all, it just introduces mechanics that doesn't fit in the series.
17. Papa's Wingeria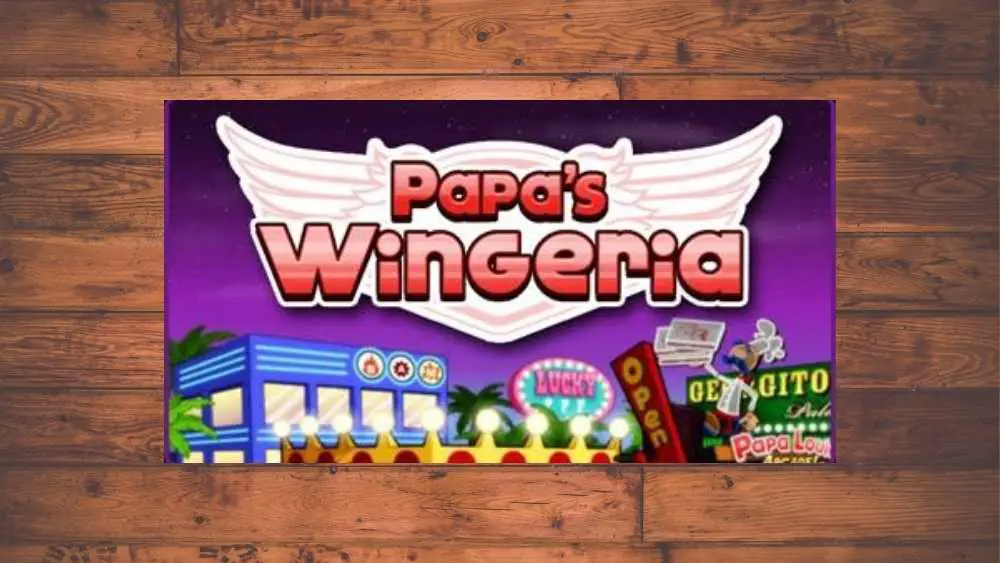 | | |
| --- | --- |
| Developer | Flipline Studios |
| Release Date | June 13, 2012 |
| Platforms | Windows, iOS, Android |
Released on June 13, 2012, Papa's Wingeria sure is different from the rest of the Papa's games, but it didn't revolutionize the series but sank it down instead.
The introduction isn't engaging at all since they just give the player the chance to win it all only to go for a downgrade, and it also applies to the gameplay and the satisfaction of playing it. But hey, at least this is the first game to feature a custom worker where you can edit your own character.

It kind of feels like Pizzeria, but only harder. The fact that the alignment of the chicken wings that you cook should be even and equal makes this game an all-time low for the series. Every time you finish a level, it won't feel any fulfilling due to the fact that you mostly spend your time putting every chicken wing in the right place.

It is one of the most unenjoyable Papa's games ever, and the way how you score points also seems impossible to do. Might be an overstatement but that's how it felt like playing it.
16. Papa's Taco Mia!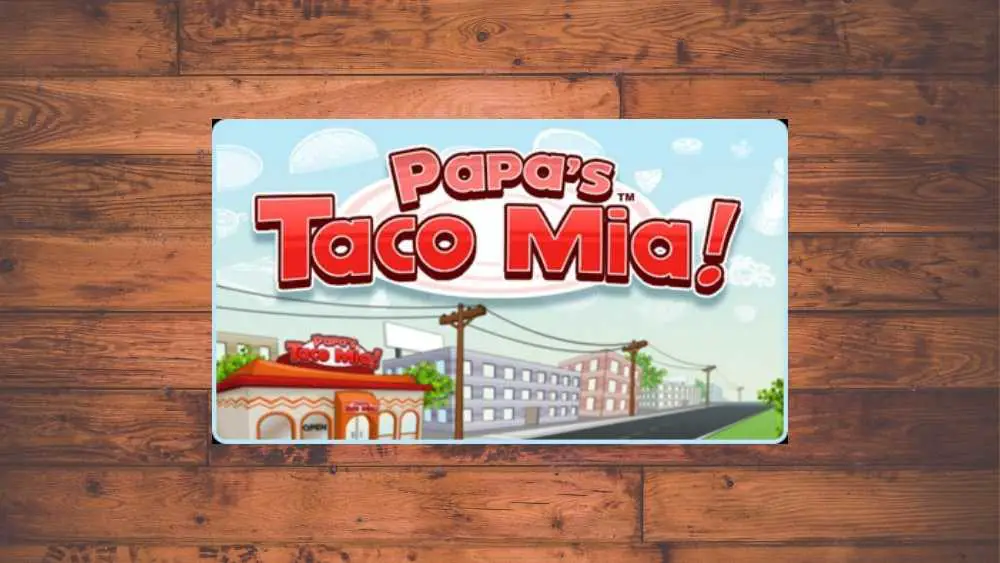 | | |
| --- | --- |
| Developer | Flipline Studios |
| Release Date | May 20, 2011 |
| Platforms | Windows, iOS, Android |
We're still on the rave to list down the worst games in the series, and Papa's Taco Mia! isn't any different from the poor installments. The story in this game is hilarious as your character wins a taco-eating contest only to get rewarded by being in charge of the taco shop. It's kind of absurd, but for the gameplay, it isn't quite the one you're expecting.

This is where the game started to get complicated with brand-new mechanics in the cooking process, and the toppings section that is a hit or miss depending on the players. It doesn't feel any rewarding whatsoever and felt much of a burden to play as you progress. Also, the introduction of Closers will only bring you under pressure.

Flipping tacos and serving them doesn't seem that amusing, either. And it just suffers from experimentation with new gameplay mechanics.
15. Papa's Pastaria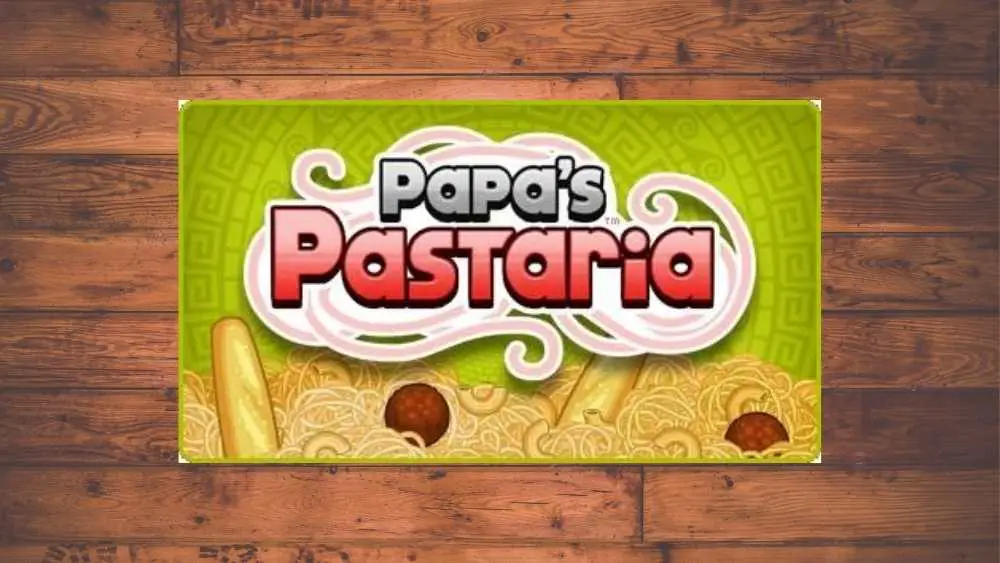 | | |
| --- | --- |
| Developer | Flipline Studios |
| Release Date | December 9, 2013 |
| Platforms | Windows, iOS, Android |
This was something different from the other games, at least. It doesn't feel similar to the established predecessors and it had its own system and didn't copy the previous games. With the story starting from a wedding till the plot twist occurs, the intro will just give the players a chuckle for the things to come.

To be fair, Papa's Pastaria is kind of forgiving with its rating system. It doesn't give you a low score whenever there are slight errors in your work, and making pasta has to be one of the dishes that is so easy to make. But here in this game? They somehow made it complicated. You are still prone to mistakes no matter what.

Papa's Pastaria might sound good on paper, but that paper gets crumpled up once you play this game. It's confusing that they cannot polish and improve the previous games and make too many from the past couple of years.
14. Papa's Bakeria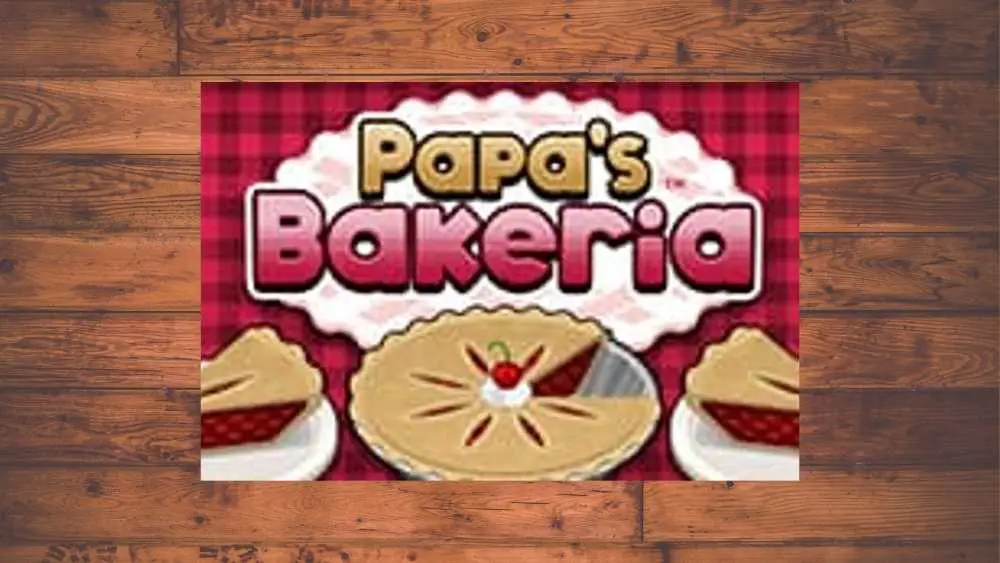 | | |
| --- | --- |
| Developer | Flipline Studios |
| Release Date | March 14, 2016 |
| Platforms | Windows, iOS, Android |
To celebrate the tenth anniversary of Flipline Studios, the development team has decided to make Papa's Bakeria the commemoration. And the result? A light, simplified, basic game. Baking is hard and draining in real life, but not in this game. Baking is as easy as one, two, three.

Bakeria is similar to the original Papa's Pizzeria, but you won't break a sweat playing it because everything seems automated as the game plays itself. It doesn't get any challenging even if you made lengthy progress, and it just ends up being one of the easiest games in the franchise.

It's too easy that you won't enjoy playing it. This is basically a point-and-click game. Did they change the game's genre with this?
13. Papa Louie 2: When Burgers Attack!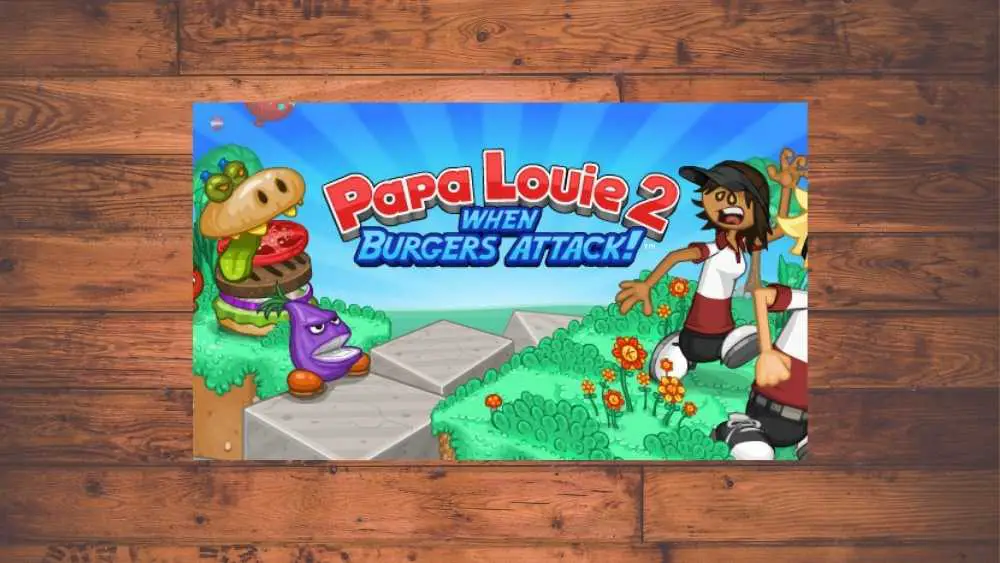 | | |
| --- | --- |
| Developer | Flipline Studios |
| Release Date | June 5, 2013 |
| Platforms | Windows, iOS, Android |
Papa Louie 2: When Burgers Attack! is the much-anticipated sequel of Papa Louie: When Pizzas Attack! which is a spin-off to the Papa's Gameria, and it furthers the lore of the series by having burgers as monsters this time on the Land of Munchmore, and you have to save the customers from being trapped by the villainous burgerzillas.

The gameplay is pretty much the side-scrolling adventure reminiscent of Super Mario, but it's the color palette that changed this time. But instead of improving the things that the first Papa Louie game was good at, they just changed the theme and called it a day.

This has to be the most uninspired Papa Louie game ever, but it's still fun due to its side-scrolling beat-em-up nature. Go and give it a try when you're trying to finish the spin-offs.
12. Papa's Burgeria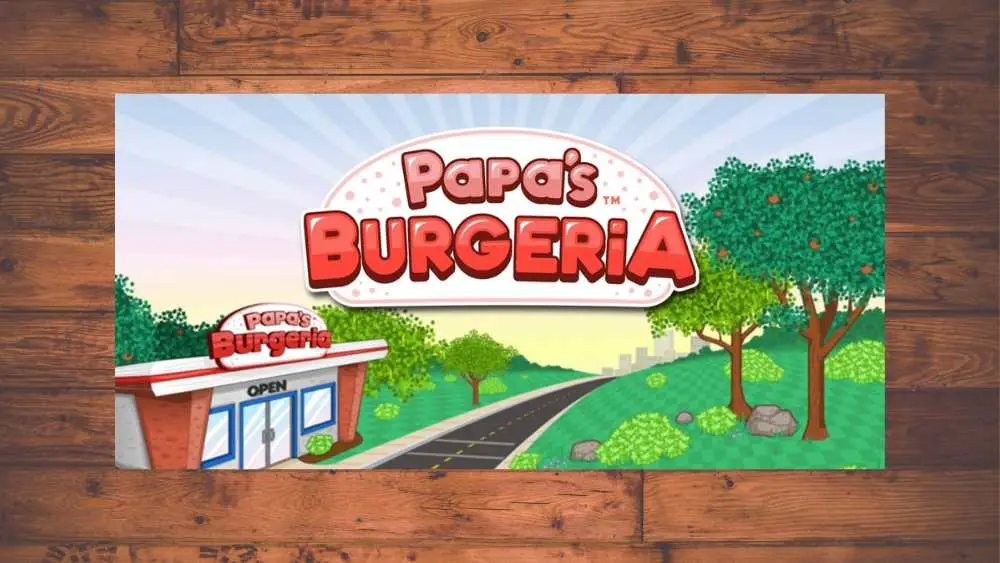 | | |
| --- | --- |
| Developer | Flipline Studios |
| Release Date | December 6, 2010 |
| Platforms | Windows, iOS, Android |
Papa's Burgeria is the second installment of the franchise by Flipline Studios back on December 6, 2013, and has set the standard for being the blueprint of the obnoxious stacking mechanic in various games. Although the game can still be fun, the game didn't age well and one of its negative parts became a recurring activity for future titles.

The story happens after the events of Papa's Pizzeria, and is the only game that are tied to one another due to the storyline used. You will notice that there is a pattern if you started playing the whole series, but it will be occurring when you are in the third or fourth game. Also, the glitches can tick players off and can affect your progress.

It could have been as good as the earlier installments if it wasn't for the annoying final step for building the burgers. But if you find it fun piling up ingredients, this game is for you.
11. Papa's Pizzeria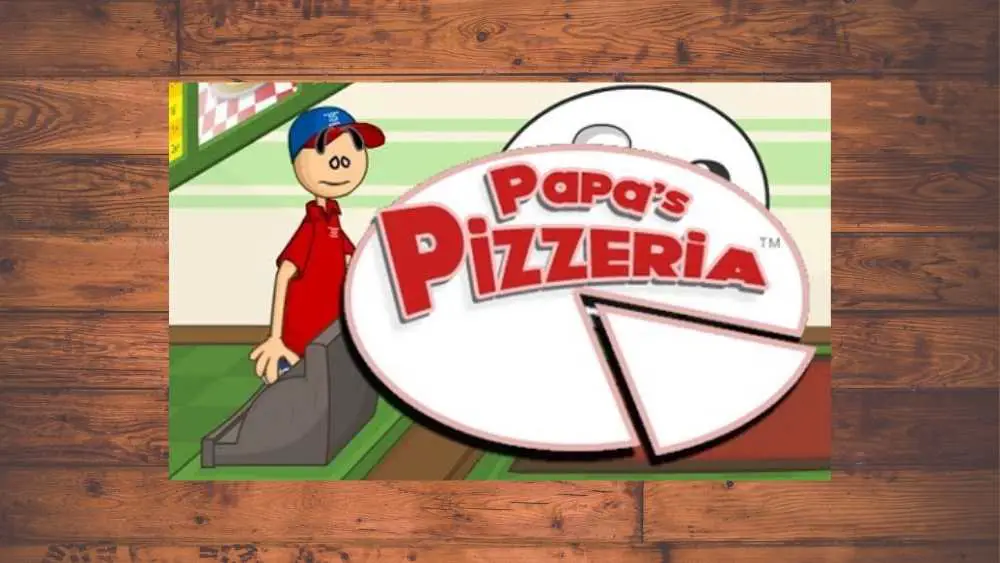 | | |
| --- | --- |
| Developer | Flipline Studios |
| Release Date | August 7, 2007 |
| Platforms | Windows, iOS, Android |
Despite being the foundation of the series, Papa's Pizzeria is an average game since it didn't feature that much other than presenting the core idea of how Flipline Studios came up for their new hit. Released on August 7, 2007, Papa's Pizzeria enters the flash games scene and became a hit cooking game due to how it presents how it's like to prepare and serve meals.

Even if it isn't a simulator game, you can feel the burden of making a pizza by being accurate on the toppings, how long you should cook it, and the slices. Is it simple to follow? Yes, because the game gets too overloading and repetitive just like how Papa's Pastaria does.

I won't go too harsh on this but it's hard to like the first game of the franchise. It aged very poorly and doesn't have any qualities that can be redeemed other than it is the game that started it all.
10. Papa Louie 3: When Sundaes Attack!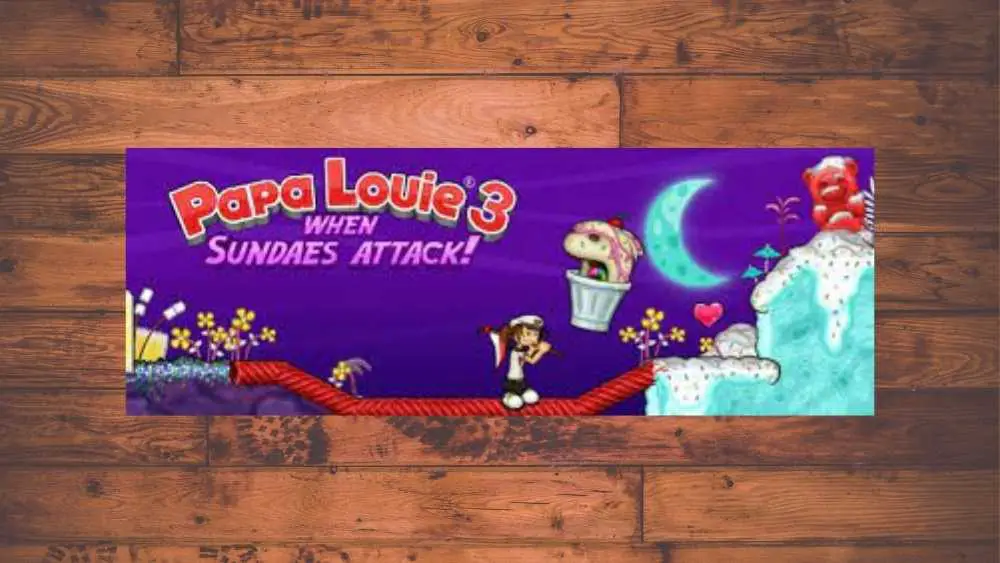 | | |
| --- | --- |
| Developer | Flipline Studios |
| Release Date | March 4, 2015 |
| Platforms | Windows, iOS, Android |
Papa Louie 3: When Sundaes Attack! is the third installment of the side-scroller spin-off for Papa's games and it was a huge makeover from the previous entries. The most obvious part is that the theme is aimed toward the sweets, something that the franchise hasn't covered that much aside from Papa's Freezeria and Scooperia.

The story was wackier than ever, but it just follows the same plot outline as the first two. Battle with some evil foods and rescue customers, how hard is that to follow? Gameplay-wise, it is still the same with added visuals and interactions.

Was it any good? Yes, it is. But it could have been better. Cannot wait for a fourth one so Flipline can go all out with the beloved spin-off.
9. Papa's Donuteria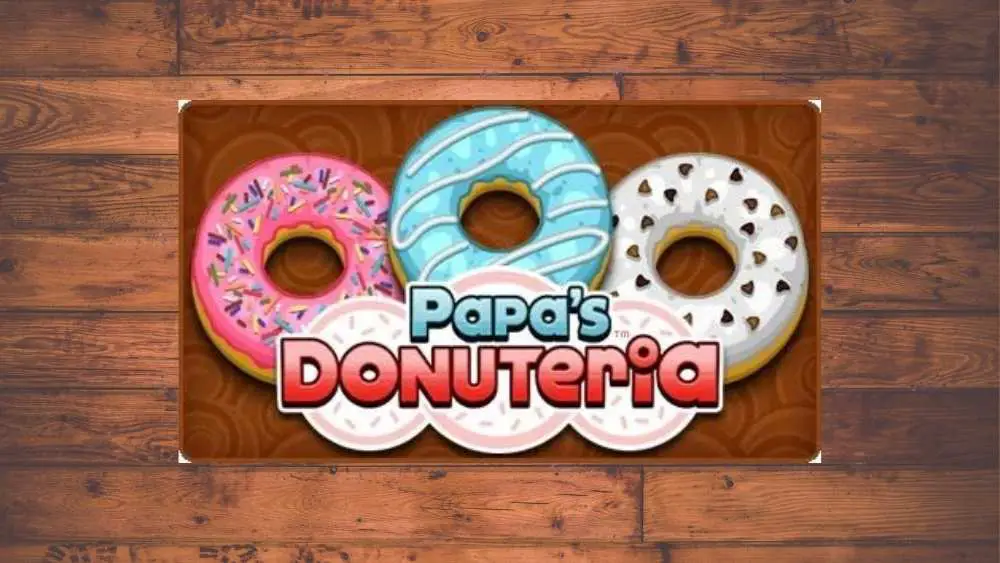 | | |
| --- | --- |
| Developer | Flipline Studios |
| Release Date | June 16, 2014 |
| Platforms | Windows, iOS, Android |
Papa's Donuteria is almost a good entry, but it just doesn't hit right when you play it for too long. It might sound easy, at first, but you cannot enjoy the game anymore once the orders pile up and it gets overwhelming at times.

The story is held in a city where it's known for its carnival-like aura into it, and you get to work as an employee until Papa Louie decides to officially induct your character as the one managing the donut shop he just recently opened. Sounds convoluted? Well, kind of. They could have thought of a better setting and story for this one.

Repetitive, unfinished, and not half-bad. That's how I explain Papa's Donuteria. But if you choose to ignore these, you will have a decent Papa's game to play. Donuts, everyone?
8. Papa Louie: When Pizzas Attack!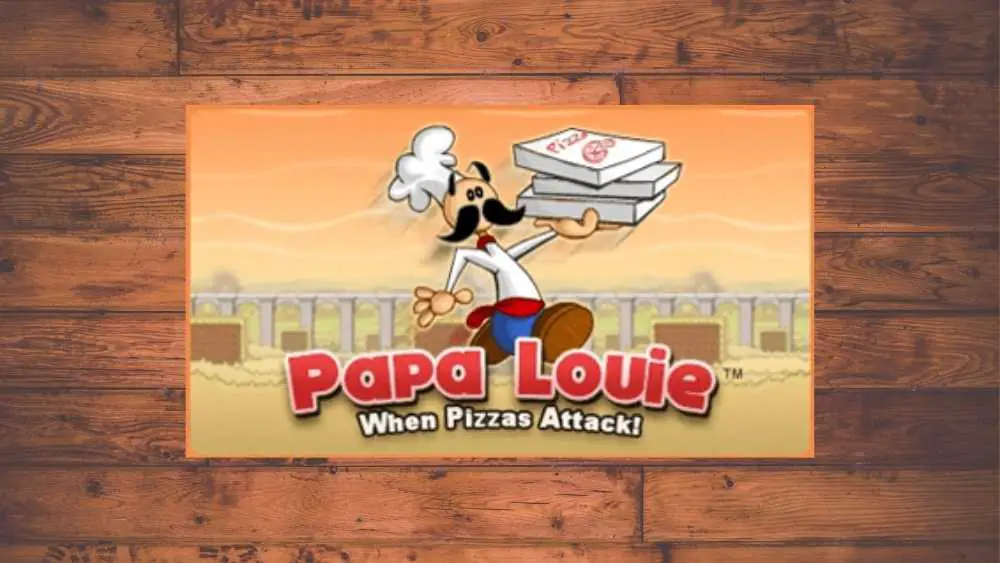 | | |
| --- | --- |
| Developer | Flipline Studios |
| Release Date | November 9, 2006 |
| Platforms | Windows, iOS, Android |
The game that started it all for the Papa Louie Adventures, Papa Louie: When Pizzas Attack! is the first side-scrolling beat-em-up entry by Flipline Studios and it is now a hallmark of historic flash games. First and foremost, what made this game where the developers are now is how they introduced the rich lore to the players.

Continuing the story from Papa's Pizzeria, Papa Louie has to rescue customers from an unfamiliar dimension from vile ingredients and condiments. And the story doesn't end there as a boss fight will be around once you made progress. The gameplay's all fun and simple and the background aesthetics feel so nostalgic and vibrant.

This game deserves to be in the Hall of Fame, and I'm not running out of reasons why Papa Louie: When Pizzas Attack! became the gateway to stardom.
7. Papa's Hot Doggeria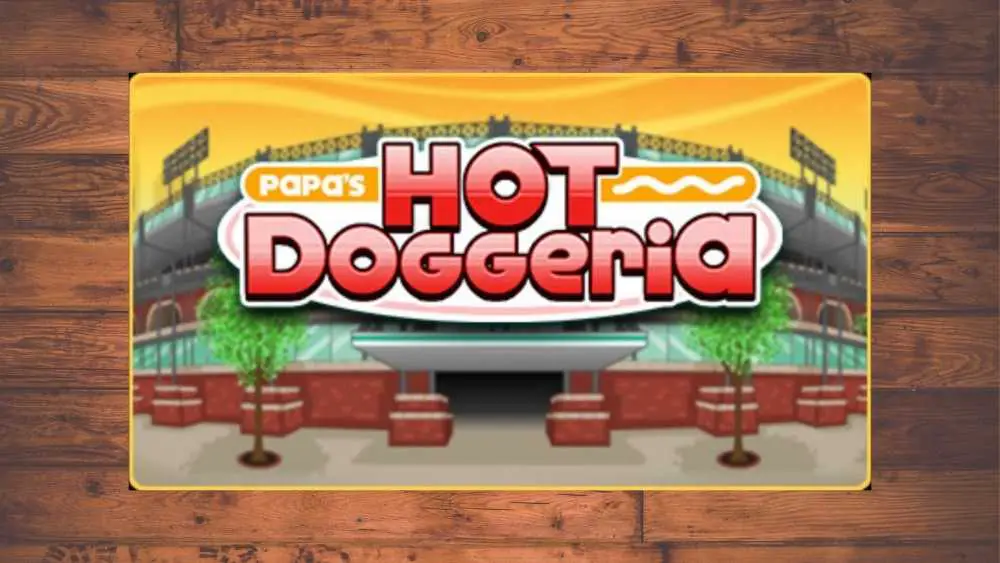 | | |
| --- | --- |
| Developer | Flipline Studios |
| Release Date | November 19, 2012 |
| Platforms | Windows, iOS, Android |
Now that we have reached the actual decent ones, let's have Papa's Hot Doggeria at number nine. Released on the 19th of November, 2012, the game serves as an improved version of Papa's Taco Mia! and its setting, story, and the food you cook up which are hotdogs complement one another.

How things couldn't get any better with a baseball game in a stadium and making hotdogs on a bun for everyone? The mechanics are pretty much the same with Taco Mia, but the improvements are vastly huge and for the most part, it isn't any hassle to play.

You're better off playing Hotdoggeria than the mess that is Taco Mia, and this is one of the games where it's refined and balanced, this game deserves a thumbs up.
6. Papa's Mocharia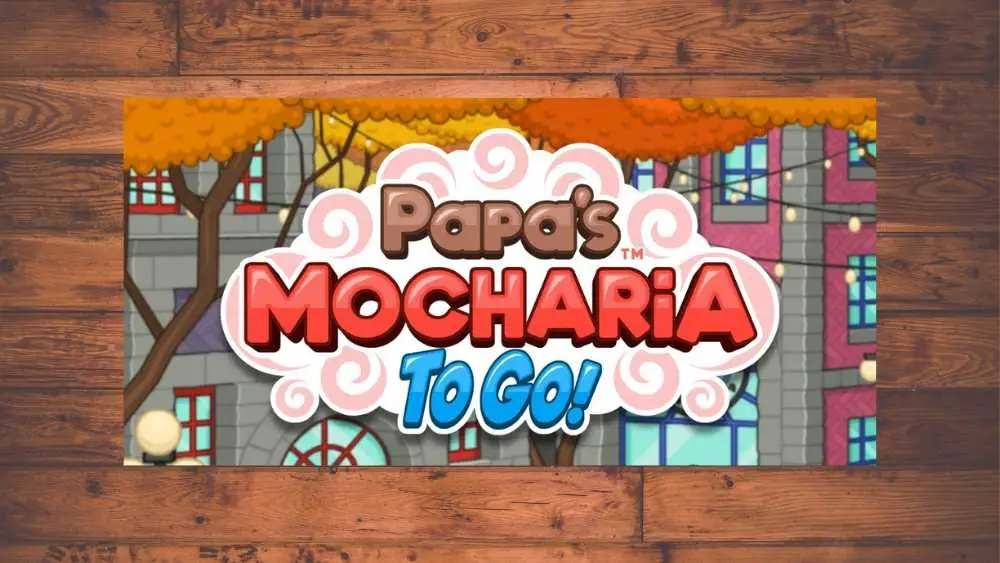 | | |
| --- | --- |
| Developer | Flipline Studios |
| Release Date | March 2, 2021 |
| Platforms | iOS, Android |
After the demise of flash, Papa's Mocharia was only released on iOS and Android platforms and didn't make its way to PC. But the worries will be banished once you play it. Ever since the pandemic struck the world, we're getting good games after good games from Flipline, and Papa's Mocharia is one of them.

The game begins in a newly-opened coffee shop, where your character applies as a barista. Little thing did you know, you're now featured in a film. Again with the plot twists early on by Flipline. As for the game's features, it gives you a chance to multitask by making coffee for everyone and it would still be fair.

The idea of having a coffee shop and managing it seems so overused, but Papa's Mocharia doesn't commit to that quirky trope that much and is an actual blast to play.
5. Papa's Cluckeria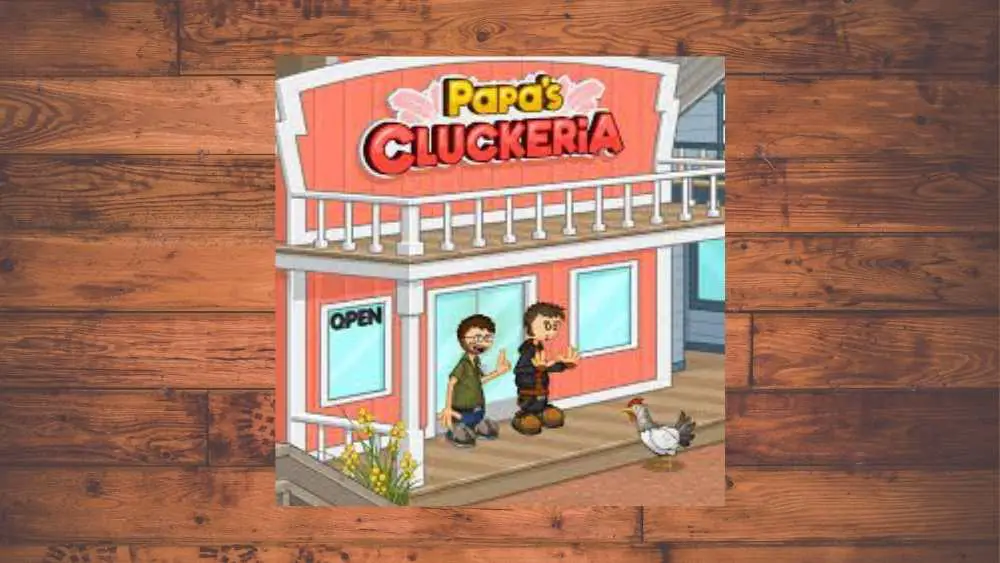 | | |
| --- | --- |
| Developer | Flipline Studios |
| Release Date | February 22, 2022 |
| Platforms | iOS, Android |
Papa's Cluckeria is the latest installment of the Papa's Gameria and it continues to improve over the years with a brand-new dish to work on and some fresh ideas getting introduced, and it doesn't get too boring or repetitive.

The plot is engaging as Papa Louie has some competition going on in the chicken sandwich market. Business doesn't exist without any opposition, and this time, it gets exciting. The process of making these sandwiches doesn't get old and is one of Flipline's best-ever this decade.

This must be a dream. Flipline Studios are making bangers again and I hope it continues for their next line of games. They are never running out of ideas, and they should introduce more good ones to keep their momentum.
4. Papa's Scooperia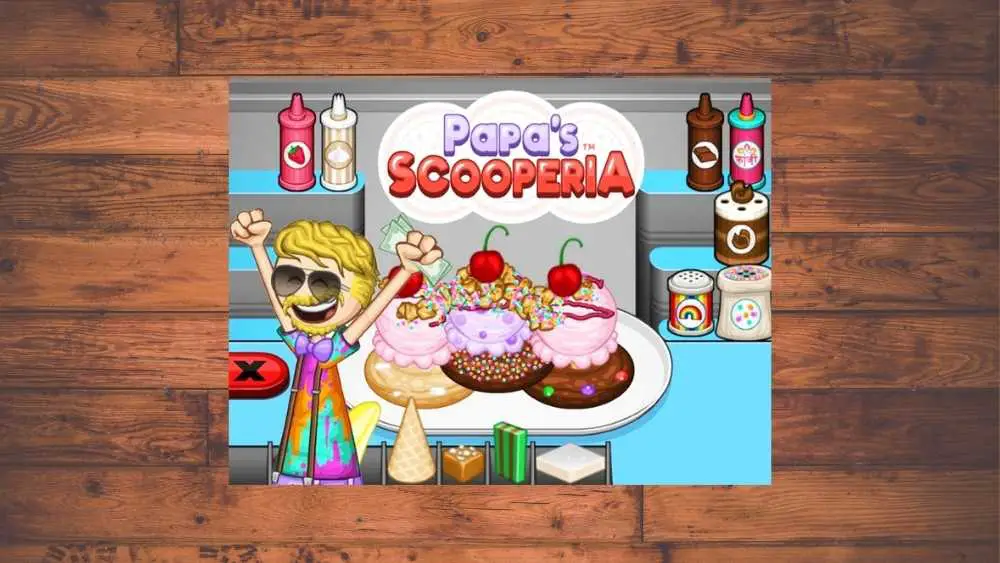 | | |
| --- | --- |
| Developer | Flipline Studios |
| Release Date | July 24, 2018 |
| Platforms | Windows, iOS, Android |

Even with a troubled story, Papa's Scooperia manages to be an excellent entry for the series with how they made ice cream even more delightful. Just when everyone thought that Flipline Studios aren't capable of making classics anymore, Papa's Scooperia proves that otherwise.

The story involves your character going on a hotel tour only to realize that there is no way home with an empty wallet, so Papa Louie comes up with yet another brilliant idea to put you into labor and operate the ice cream shop all by yourself.

Papa's Pastaria failed to what it tried to convey. Papa's Scooperia, however, delivers that promise and became a turning point for the series as it enters a new decade.
3. Papa's Pancakeria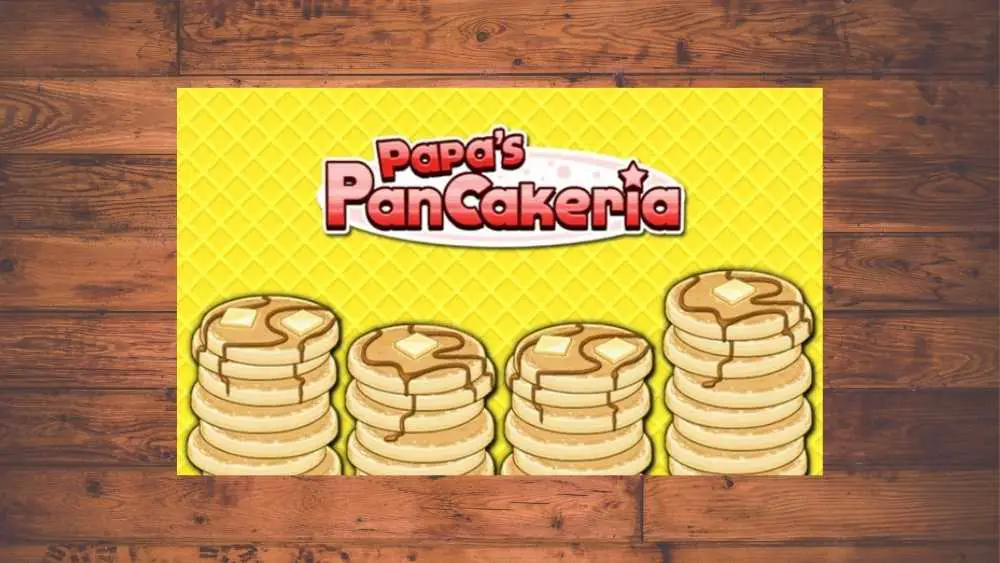 | | |
| --- | --- |
| Developer | Flipline Studios |
| Release Date | March 5, 2012 |
| Platforms | Windows, iOS, Android |
I might be biased about this game, and yes, this is my favorite Papa's game ever and it has a special place in my heart. I used to play this game all the time back when I was a kid, and with pancakes being one of my favorites, I just had to put this up high on the list.

The breakfast in the mountains makes me feel so nostalgic, almost like I'm returning to my childhood. And with a story that's so simplistic yet effective, I just can't help but feel my heart racing when my pet goes missing. And who can't deny the creativity behind putting toppings on pancakes, waffles, and french toast? That is pure gold.

This is the first game in the Papa's series that introduces customizing the shop and adding furniture to it, and that idea alone is what makes Papa's Pancakeria so great.

2. Papa's Cupcakeria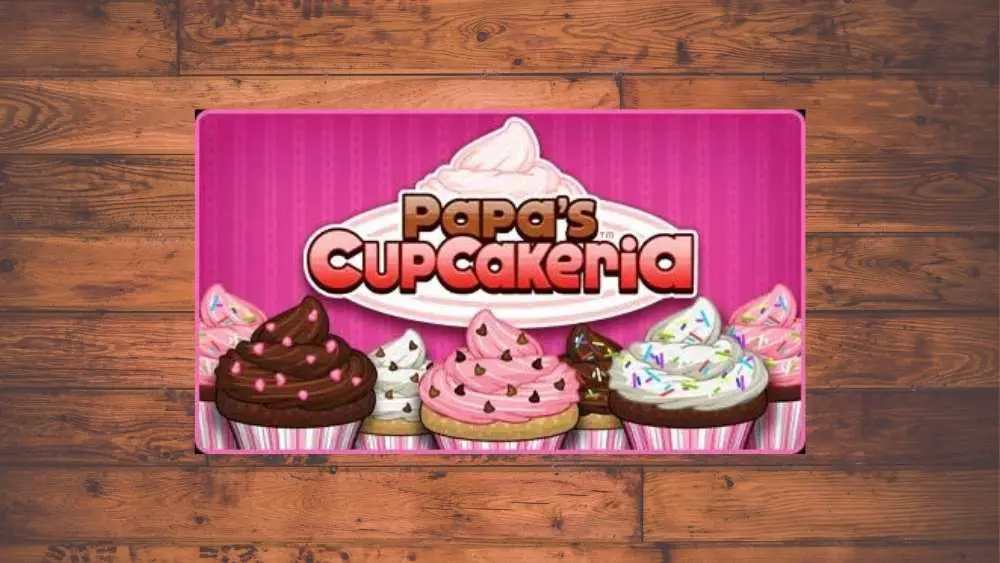 | | |
| --- | --- |
| Developer | Flipline Studios |
| Release Date | August 7, 2013 |
| Platforms | Windows, iOS, Android |
For the second-best Papa's Gameria, we have Papa's Cupcakeria, the eighth game in the series. Released on August 7, 2013, it encapsulates the textbook time management and cooking portions that Papa's games are known for and it doesn't get any unfair or punishing.

The plot is kind of a mess, though. With Papa Louie receiving a cupcake certification and your character crashing into his car, that's how it leads to you becoming a maker of these bright and tasty cupcakes that brings in a lot of cash for the enterprise. Papa Louie must have been the most successful chef and entrepreneur, and the entertainment doesn't end there since you're assigned to make cupcakes.

There isn't any reason to lash out from playing this game, to be honest. Everything seems to flow well and the balancing of the mechanics doesn't interfere and ruin the fun factor of the game. Papa's Cupcakeria is an all-time classic, but the game on the number one spot takes the Blue Ribbon Award for the best Papa's game of all time.
1. Papa's Freezeria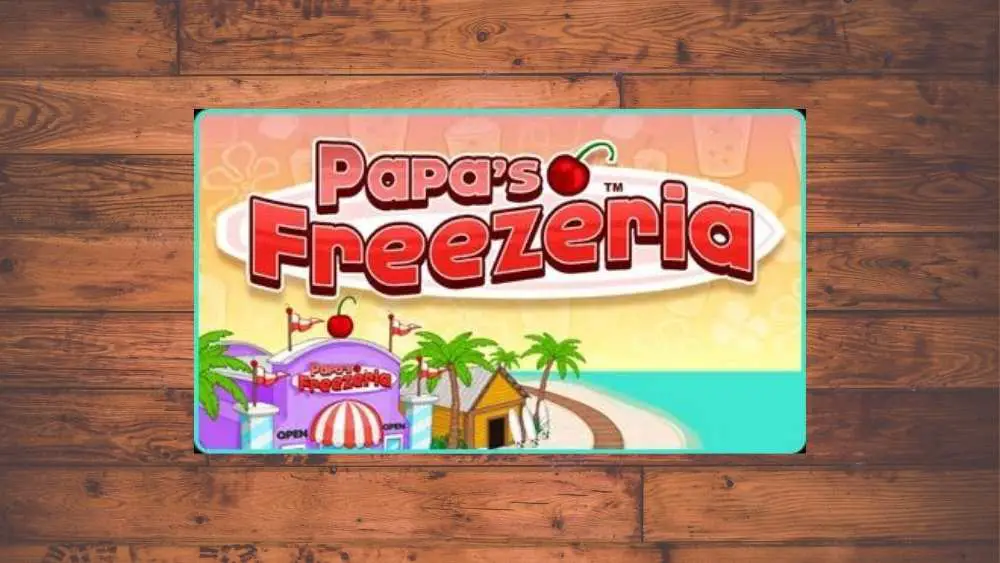 | | |
| --- | --- |
| Developer | Flipline Studios |
| Release Date | August 5, 2011 |
| Platforms | Windows, iOS, Android |
The best game in the series has to be Papa's Freezeria. With its status as the most popular and most played game in the franchise, it is without a doubt that it also deserves the number one ranking in this list. Summer is coming, and it's time to revisit what made this game beat the heat.

But instead of being on a vacation, Papa Louie hires you to become a worker for his new shop specializing in sundaes. And thus, beginning the never-ending serving of the cold, sweet treats that is worth the price. Even if the game is undeniably easy and basic, its themes and gameplay are what make Papa's Freezeria stand out.

If you are looking for an introduction to get into the series, you can start with Papa's Pizzeria to get to the basics. And once you get a grip of the fundamentals, you can skip right ahead to Papa's Freezeria and see for yourself how this game is Flipline's best-ever.