Dirt, or its previous name Colin McRae: Dirt, or stylized as DiRT, is a rally racing game that was around since the PlayStation 1 era, but the series never took off until it moved into a newer generation of consoles.
Often regarded as one of the most engaging racing games, Dirt has amassed a fanbase consisting of avid racers and enthusiasts with how it is on par with famous racing titles such as Need For Speed, Forza, Gran Turismo, and Burnout.
From being known as an arcade racing game before turning into a simulation one, Dirt never quite recovered from the direction it went for.
Although they have lost their momentum over the past few years, Dirt still has some classics that came out from them, but which ones are they? Let us rate and rank eight Dirt titles from worst to best.
Kicking things off at number eight…
8. DiRT 4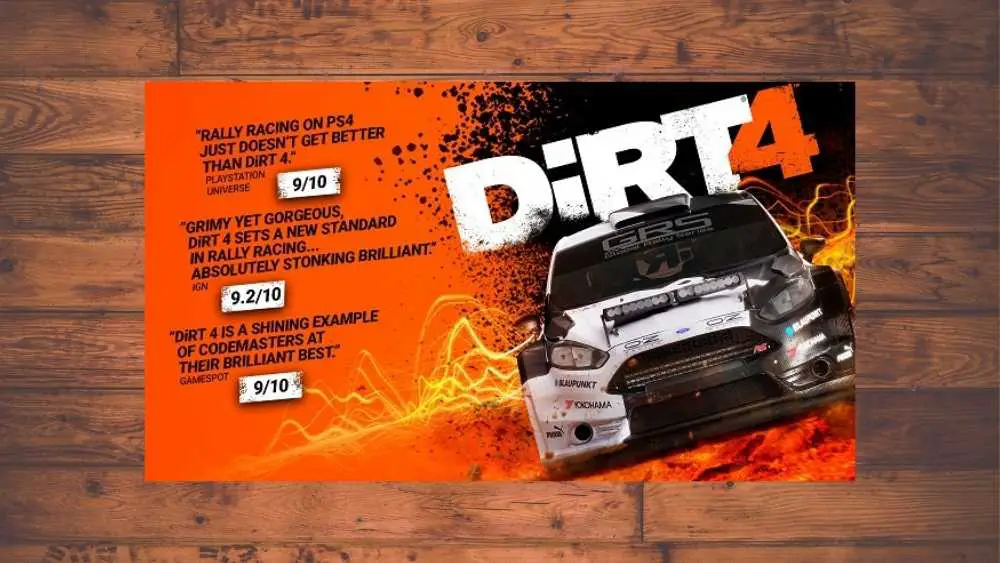 | | |
| --- | --- |
| Developer | Codemasters, Feral Interactive |
| Release Date | June 6, 2017 |
| Platforms | Windows, PlayStation 4, Xbox One |
As I mentioned earlier, the Dirt franchise started to go downhill once they changed things up a bit. And the result? The disastrous DiRT 4. Released on June 6, 2017, DiRT 4 left a sour taste in everyone's mouth by introducing the simulation gameplay that disappointed fans who are eager to see a new Dirt game for the eighth-gen of consoles.
With Dirt's audience consisting of children and massive racing connoisseurs, DiRT 4 didn't succeed in pleasing both parties with the soulless racing and overall watered-down vibe into it. The curse on the series began in this game and up until now, there is no enjoyable Dirt installment ever released for modern platforms except for DiRT Rally.
Players still have the option to customize their cars, though. Not to mention the Joyride Mode. And those are the only redeemable quality of this game if I can still remember or even recall having fun playing DiRT 4. The fun factor was gone and so is my thirty dollars.
7. DiRT 5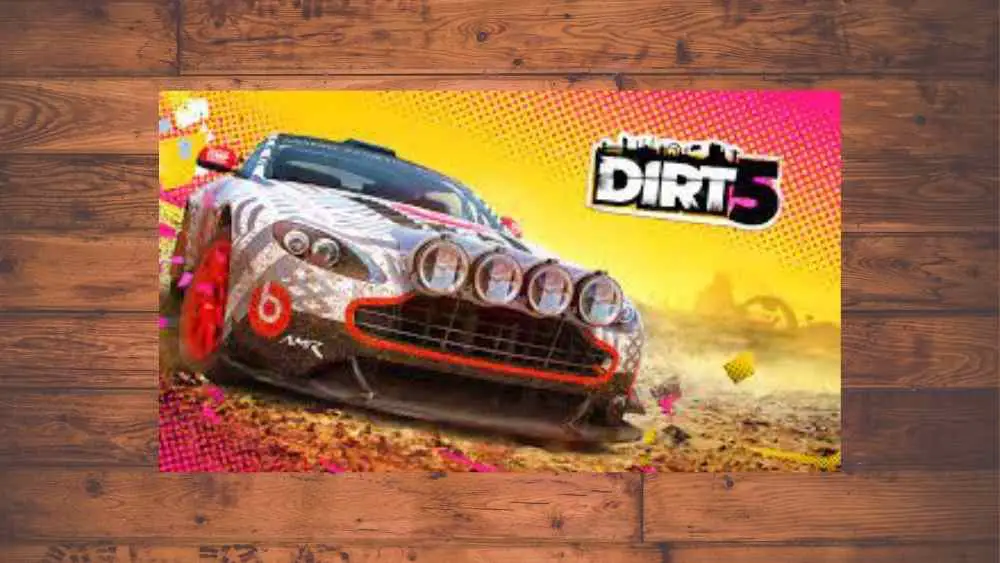 | | |
| --- | --- |
| Developer | Codemasters, Codemasters Cheshire |
| Release Date | November 6, 2020 |
| Platforms | Windows, PlayStation 5, Xbox Series, PlayStation 4, Xbox One, Stadia |
The latest entry of the Dirt series isn't their best and it sure didn't live up to the hype if ever there was one. DiRT 5 is a big step from the previous game, but only in the graphics. Gameplay-wise, DiRT 5 isn't the brightest in the bunch. The game isn't also built for a single-player experience, and that is a huge turn-off.
Though you can have fun with the Playground Mode, there isn't that much that DiRT 5 can offer for you. You are better off playing the older titles that just play with the nostalgia of the better racing games. Again, newer titles suffer from not being enjoyable at all and don't engage the players to do so.
Then again, the simulation model for racing games is only good when you want that immersive driving experience. It isn't meant for everyone, but the type of racing game you are playing is subjective and up to you.
6. DiRT Showdown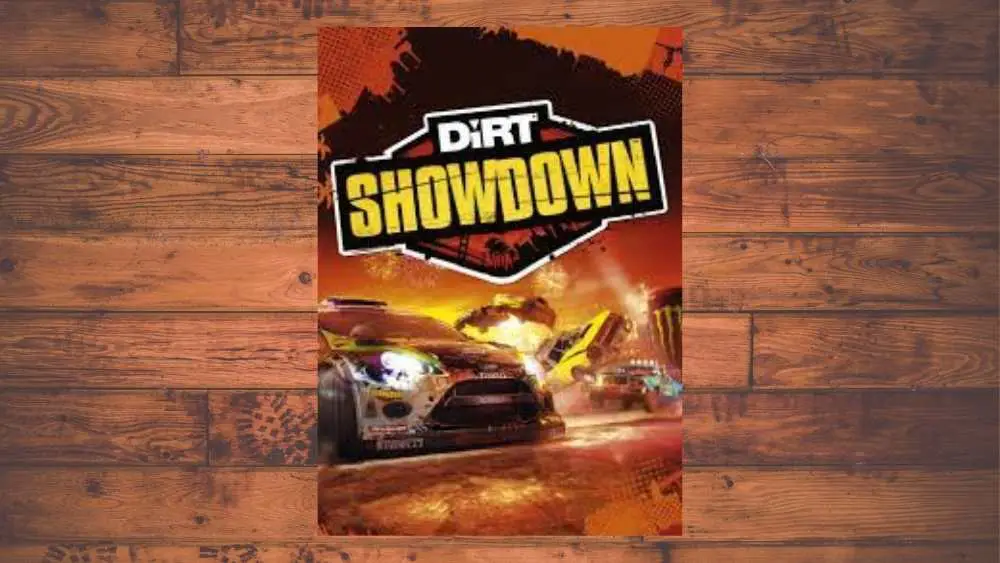 | | |
| --- | --- |
| Developer | Codemasters |
| Release Date | May 23, 2012 |
| Platforms | Windows, PlayStation 3, Xbox 360 |
Even if this game was the last-ever arcade racing game in the DiRT series, they left it on a low note as it was considered an odd addition to the franchise. DiRT Showdown is loved by many due to its silly nature, but that's the thing. This game was never taken seriously and it isn't in the conversation as one of the best games on the DiRT banner.
It was a product of its time and it sure didn't age well at all. It didn't feel like a racing game but rather a demolition derby that is crammed up and presented as a racing title. Pointless fun is what you get from playing DiRT Showdown and will only keep you entertaining on a short-term basis.
DiRT Showdown is the weirdest and the most atrocious racing game that Codemasters ever came up with. But if you can't get enough of that arcade racing action, this game is for you.
5. DiRT Rally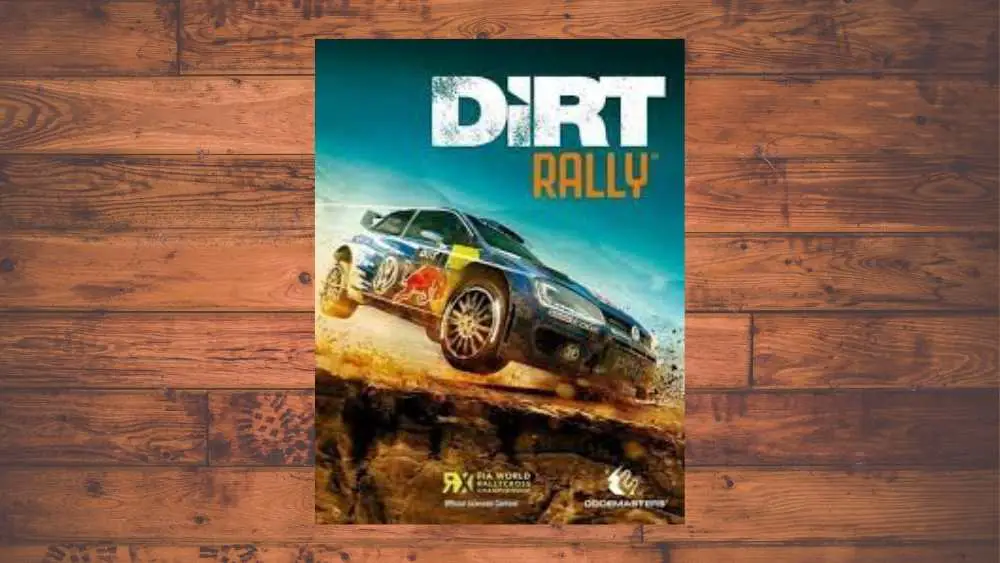 | | |
| --- | --- |
| Developer | Codemasters |
| Release Date | December 7, 2015 |
| Platforms | Windows, PlayStation 4, Xbox One, Linux |
DiRT Rally didn't gain cult classic status, but it was a refined product due to the newer gen they are in. Released on December 7, 2015, DiRT Rally is all set to become a simulation racing game and did quite well unlike the future titles that are flat out boring and mediocre.
Yes, this is the most challenging DiRT game, but racing is all about the challenge and competitiveness so if you like a hardcore racing game, pick up DiRT Rally for yourself and be flabbergasted by the realistic racing presentation it gives.
The minimal aesthetic of the game depends if players like it or not. But for me, this game is neat and deserves to be played more. It's too bad that the finesse of arcade racing isn't the heart and soul of DiRT anymore, but this was a nice taste of things to come.
4. Colin McRae: DiRT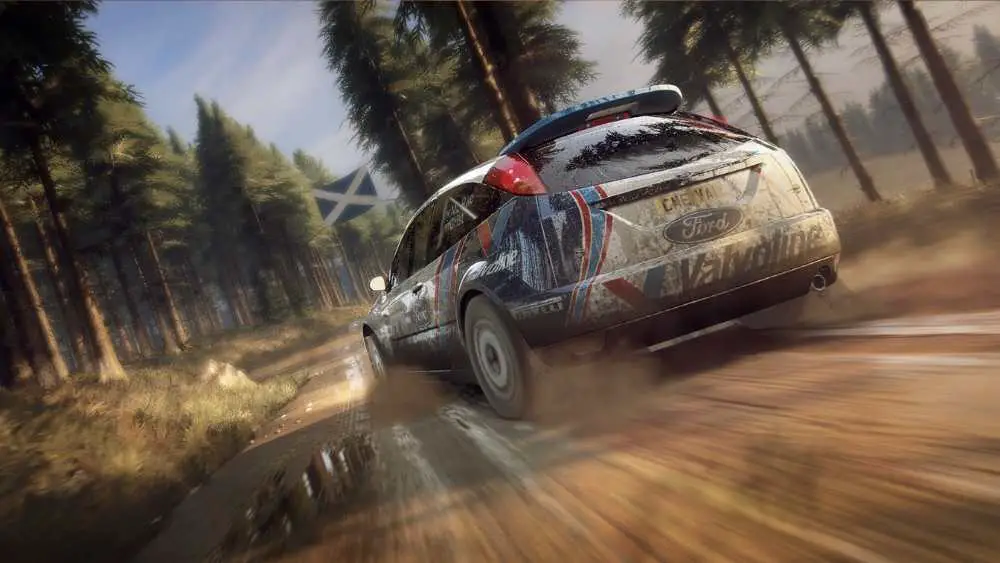 | | |
| --- | --- |
| Developer | Codemasters |
| Release Date | June 14, 2007 |
| Platforms | Windows, PlayStation 3, Xbox 360 |
As the first DiRT game that made its way to the seventh generation of consoles, Colin McRae: DiRT deserves to be in the middle since it was the foundation of the franchise and was the one that introduced everyone to how DiRT handles arcade racing.
Sure, the game looks graphically dated and the features are lacking compared to the later releases, but Colin McRae: DiRT did something right and became its defining feature and that is being a definitive rally racing game, and the first-ever game to capitalize on that style.
Unfortunately, Colin McRae passed away during the season of the game's release, and this game is a commemoration of Colin McRae's legendary racing career. It is an illustrious one and so is the first-ever DiRT game placed in one of the most memorable eras of gaming.
3. DiRT Rally 2.0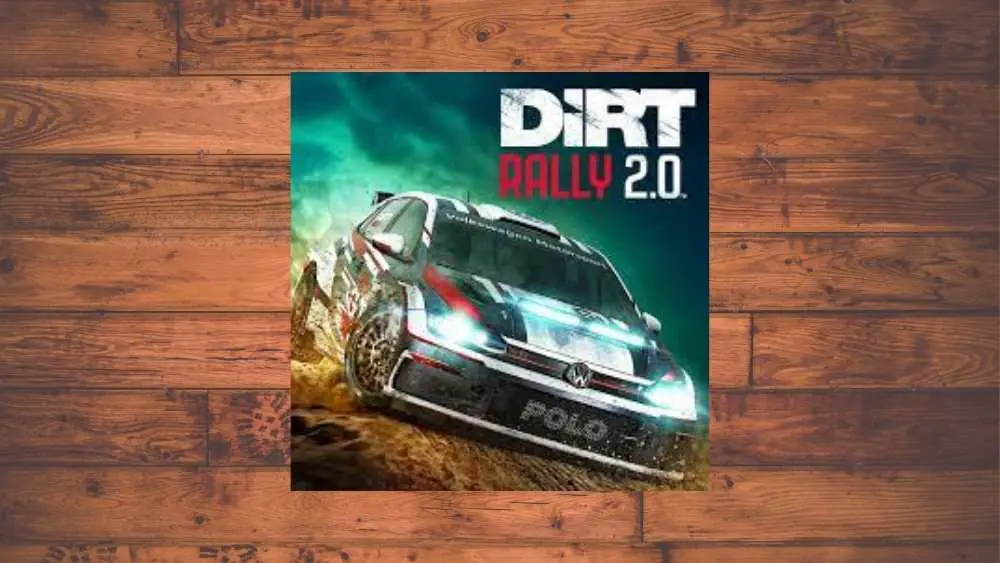 | | |
| --- | --- |
| Developer | Codemasters |
| Release Date | February 22, 2019 |
| Platforms | Windows, PlayStation 4, Xbox One |
A modern DiRT game that isn't all bad, and a huge upgrade from the first DiRT Rally. DiRT Rally 2.0 took the positive aspects of the first game and somehow made it even better. A simulation racing game is nice and all when done right, and DiRT Rally 2.0 is the best example of it.
The graphics and locations were so much better, and its new and improved gameplay feels so nice and not too harsh for beginner players to learn and pick up. However, newer DiRT games don't prioritize single-player nowadays and you will see the neglection once you play the game alone.
DiRT Rally 2.0 is the buffed version of the 2014 DiRT Rally. It's not perfect, but it's at least acceptable. Is it any fun? Yes, if you are up to a challenge on online multiplayer.
2. Colin McRae: DiRT 2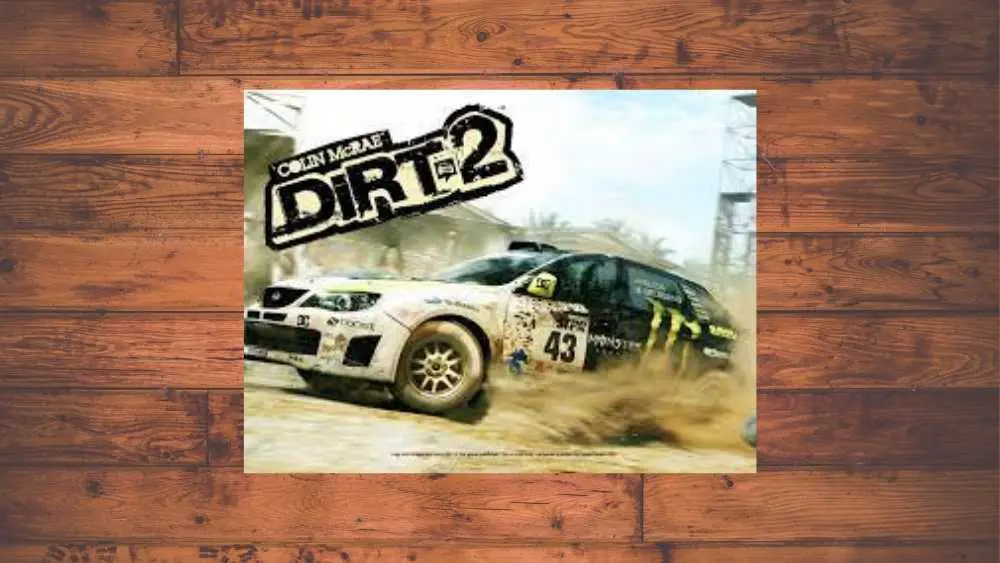 | | |
| --- | --- |
| Developer | Codemasters, Sumo Digital, Firebrand Games |
| Release Date | September 8, 2009 |
| Platforms | Windows, PlayStation 3, Xbox 360, PlayStation Portable |
A sequel to the beloved predecessor, Colin McRae: DiRT 2 did not hold back working on where the first game lacks and where it excels, creating a winning formula for the franchise as the outline becomes a recurring outcome for the series.
The levels and locations are the highlight of Colin McRae: DiRT 2, giving it a vibrant presence that matches well with the mixture of both simulation and arcade-style racing. The only downside of the game is how it branches out on the traditional rally racing, something that the players didn't see until DiRT Rally was released.
Colin McRae: DiRT 2 is almost there as the best entry of the DiRT series, but it didn't make it to the ranking as the following game already has the title as the best DiRT game of all time.
1. DiRT 3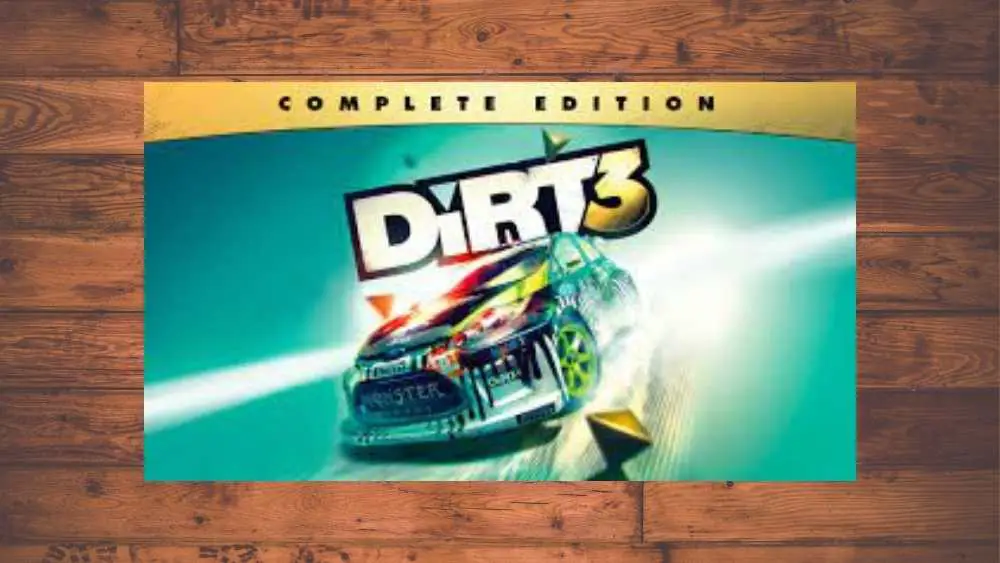 | | |
| --- | --- |
| Developer | Codemasters, Feral Interactive |
| Release Date | May 24, 2011 |
| Platforms | Windows, PlayStation 3, Xbox 360 |
Here we are, folks. The greatest DiRT entry ever released. DiRT 3 came out on the 24th of May, 2011, and stole the spotlight, showcasing the top-tier gameplay and solid graphics. Since it mixes both simulation and arcade-style, DiRT 3 is for everyone to play, and it just gives that endearing and exciting part of racing we are all looking for.
For a game released in 2011, DiRT 3 is often compared with DiRT 5 and DiRT Rally 2.0 for its timeless graphics and breathtaking visuals. The driving feels so smooth and satisfying, making it so much fun to roam around and drive like you're never driven before.
It is also the blueprint of the most iconic game modes of the DiRT series such as Rally, Rallycross, and Trailblazer, giving you an endless source of fun while playing it. DiRT 3 deserves the crown as the best rally racing game of all time, and as the most treasured entry of the series.
Nothing will ever top DiRT 3. Its greatest of all time status can be compared and contrasted with elite racing games over the past few years such as Need For Speed: Most Wanted and Forza Horizon 5.