Introduction
This is a complete laptop buying guide in 2022.
So if you're thinking of buying a new laptop, you're on the right place.
We've done all the research to make your purchase easier and hassle free.
Let's dive right in.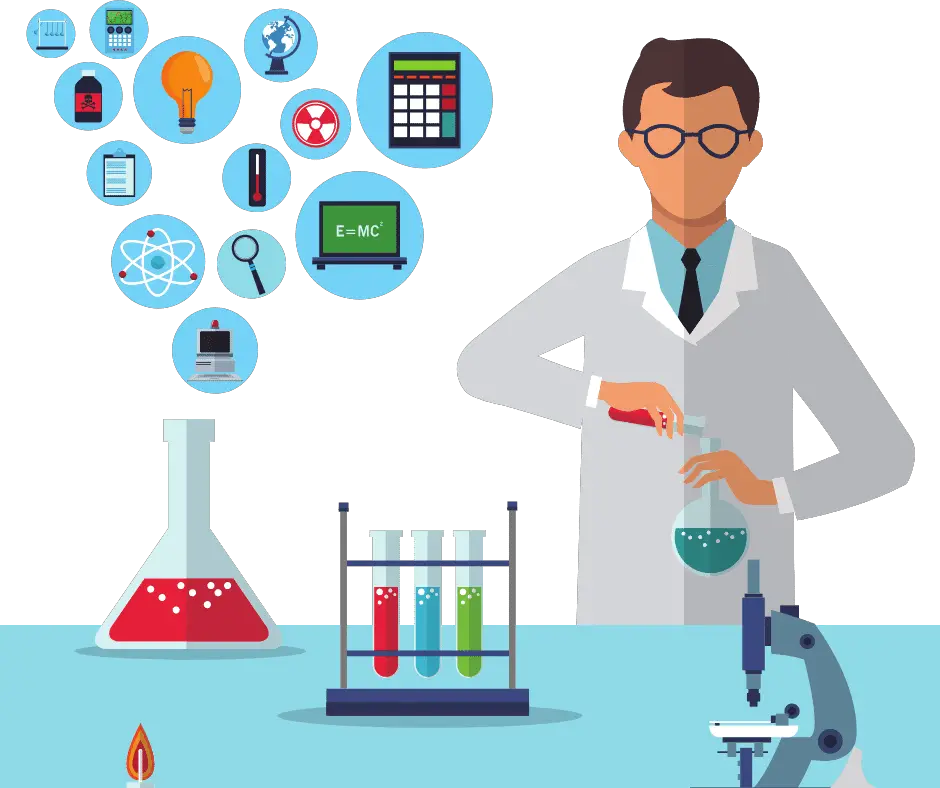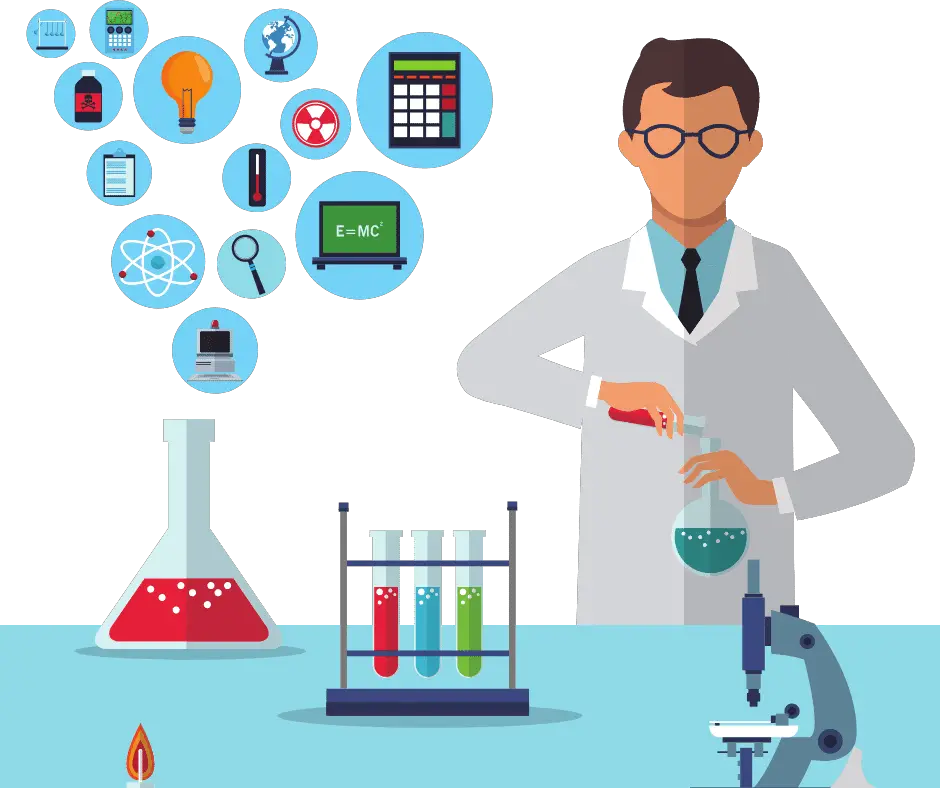 Laptops are incredibly versatile tools; they allow you to carry your work and games around with you wherever you go, while also being portable enough to fit inside a college backpack.
If you went back in time just 5 or 6 years, you'd see laptops which struggled to provide more than 5 or 6 hours of battery life with low to moderate usage. Even browsing the web and watching movies would drain the battery really fast.
Thankfully, lithium polymer battery technology has advanced quite a bit recently and now we've got laptops like the LG Gram which has a massive 72 Watt hour battery. A laptop like that can last 2 days before you have to plug in a charger.
And display technology has come a long way too. Not just in the sense of resolution and color accuracy, but affordability as well. You can now get an FHD 1920 x 1080 IPS panel in a laptop under 400 dollars.  They come with features like 15.6" IPS display and 8th gen Intel Core i3 while barely costing more than a midrange Android phone.
And people are picking up on the trend of ultra thin bezels that was started by high end ultrabooks, this allows companies to  pack a 14" screen in a really small body. The laptops of today are lighter, faster, and smarter than ever before.
PRO TIP
All the shiny specs in the world don't mean diddly if your laptop doesn't have good ergonomics.
It needs to feel good when you're typing on it, everything from the keycaps to spacing of keys must be designed to help you get more work done with less effort.
Intuitive trackpad gestures, easy unlocking (fingerprint sensor on the power button), and solid build quality- all of these matter.
The Goal of this Article
Choosing a laptop can be a bit of a hassle, unless you know exactly what you want. And with the multitude of choices available to customers these days, it is very easy to get caught up in technical jargon and useless gimmicks hidden underneath the shiny wrapper of marketing.
We are here to help you clear all the confusion, by providing a comprehensive laptop purchasing guide which will steer you towards making the right choice based on your budget and unique needs.
Let's get started.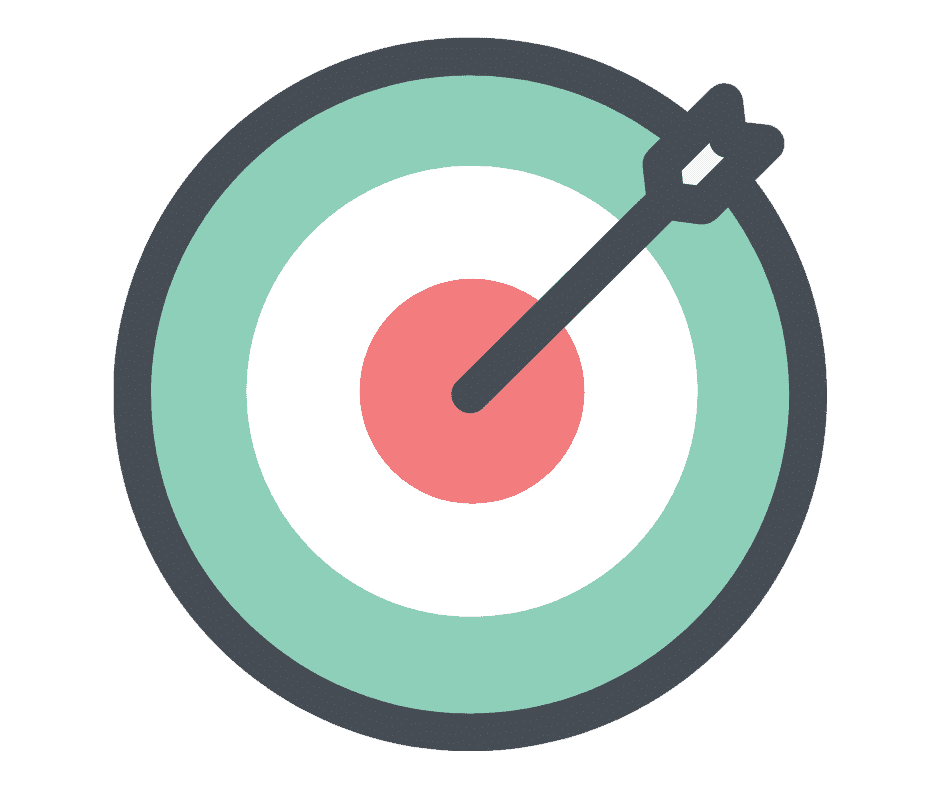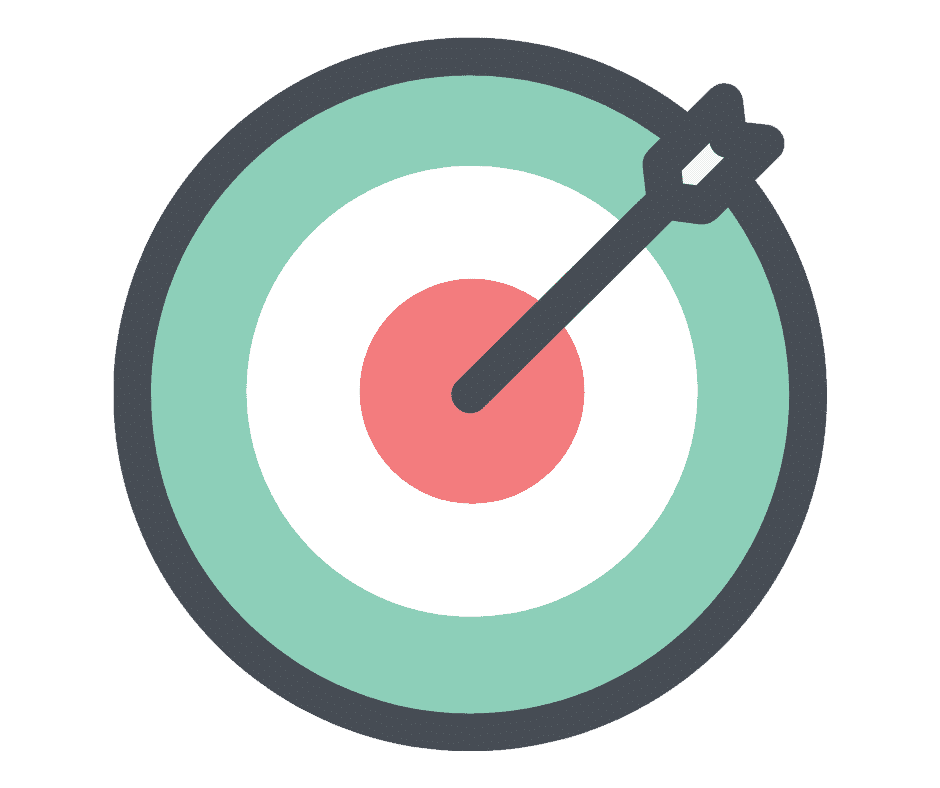 Everyone has their own preferences. Some prefer a laptop which they can carry around as a daily driver while travelling, so it has to be light with a long battery life.
Writers want a laptop with a good keyboard and trackpad.
Gamers want a powerful processor and graphics card, while creative professionals desire a brilliant screen and plenty of RAM coupled with fast storage.
Whichever category you fit into; we've got some information that can help you make the right choice.
Whether you want the best laptop for drawing, or the best laptop for computer science studies, we've got you covered. So strap right in, and let's begin.
PRO TIP
Don't put too much focus on brands, just select the best laptop for the work you intend to do.
Refer to benchmarks and reviews from trusted sources, and choose a model with the features you desire (good webcam, fingerprint scanner, thunderbolt ports, etc.).
Things You Need to Consider
In this section we'll address questions like "Should I go for that latest i7 processor or is i5 enought for me?", "Do I need the latest graphics card?", "Should I buy extended warranty or not?".
With this, you'll be able to find the perfect laptop that suits your professional as well as personal requirement.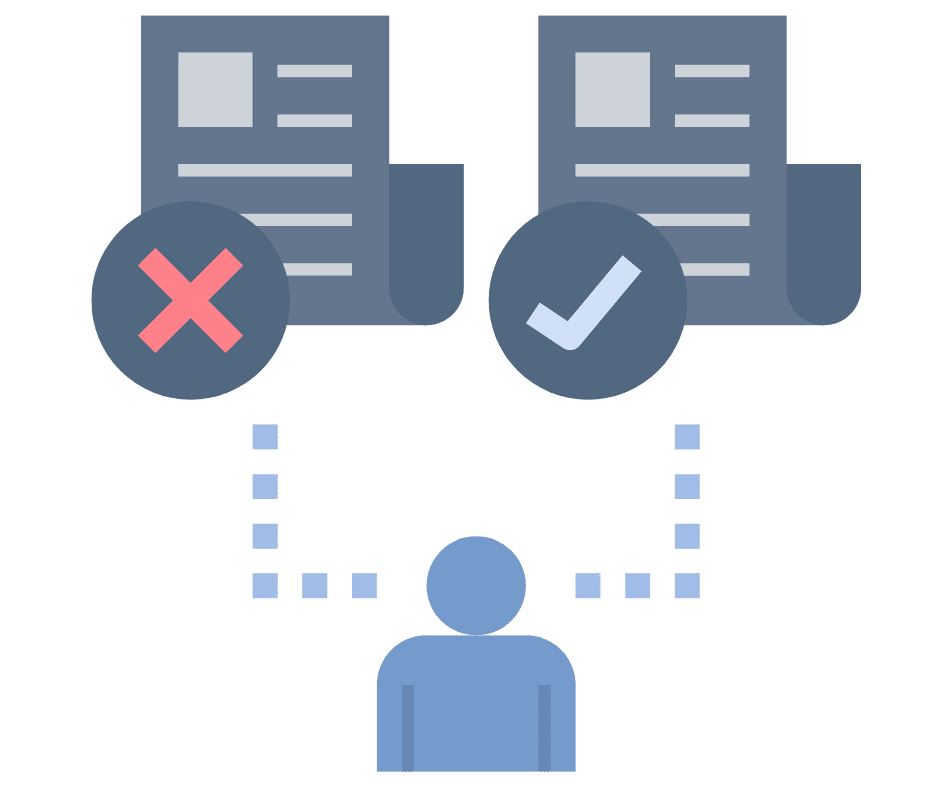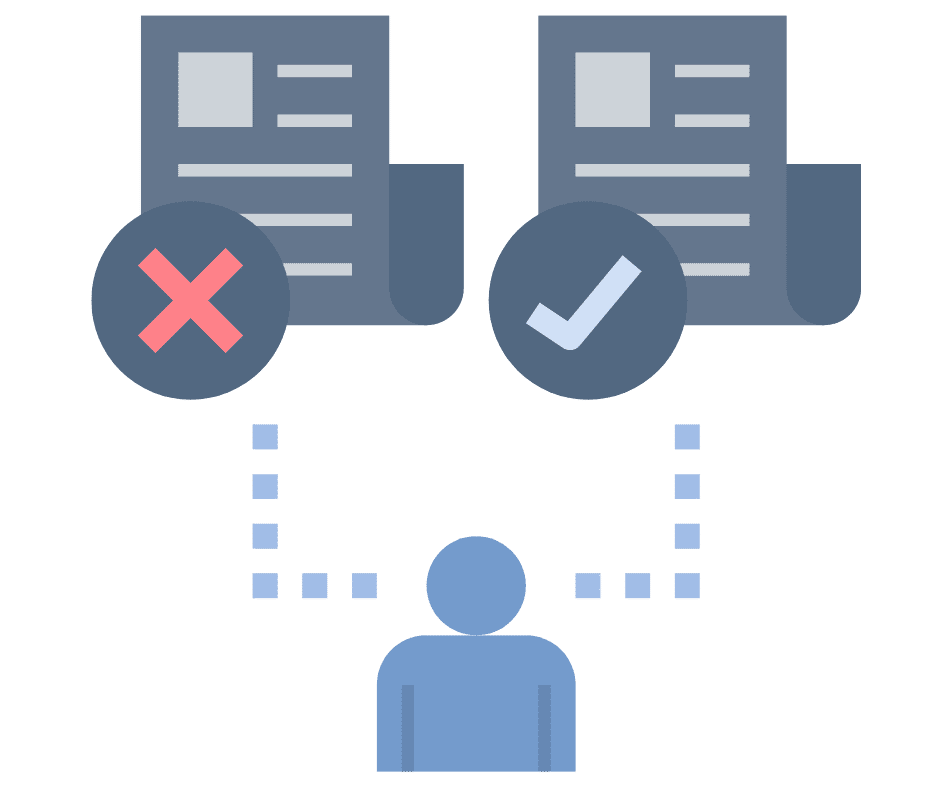 A lot of people go about purchasing their laptop just like they shop for clothes. They buy whatever looks the best, or spend exorbitant amounts of money on previous gen hardware which for some reason is still selling at current gen prices.
Our method is designed to make sure that you focus on exactly what you need, by filtering out unnecessary concerns.
Then once you've narrowed down the list, you can pick and choose which laptop you want based on luxury features or nice little extras that one manufacturer has over the other.
We like to start by answering the two most important questions- "What will you do with it" and "How much can you afford to pay".
Then, we move on to other stuff like "How long of a warranty do you want", and "Are you upgrading from an older machine", etc. Customers often don't know what they want until you show it to them.
A laptop with Windows Hello facial recognition might not have been too high on your list before. But once you see a Surface Pro 6 with this feature, your mind deems it a necessity almost instantly.
Talking of the Surface Pro 6, its i7 equipped version is one of the best laptops for writers and artists. Even if you buy the relatively more affordable i5 model, it is an amazing laptop for architecture and photoshop.
PRO TIP
There are some obscure features which you don't feel like you need until you actually use them, like the little red joystick between the "G" and "H" keys on Lenovo ThinkPad laptops.
Or the clever idea of placing fingerprint detection right on the power button.
a) What Will You Use it For?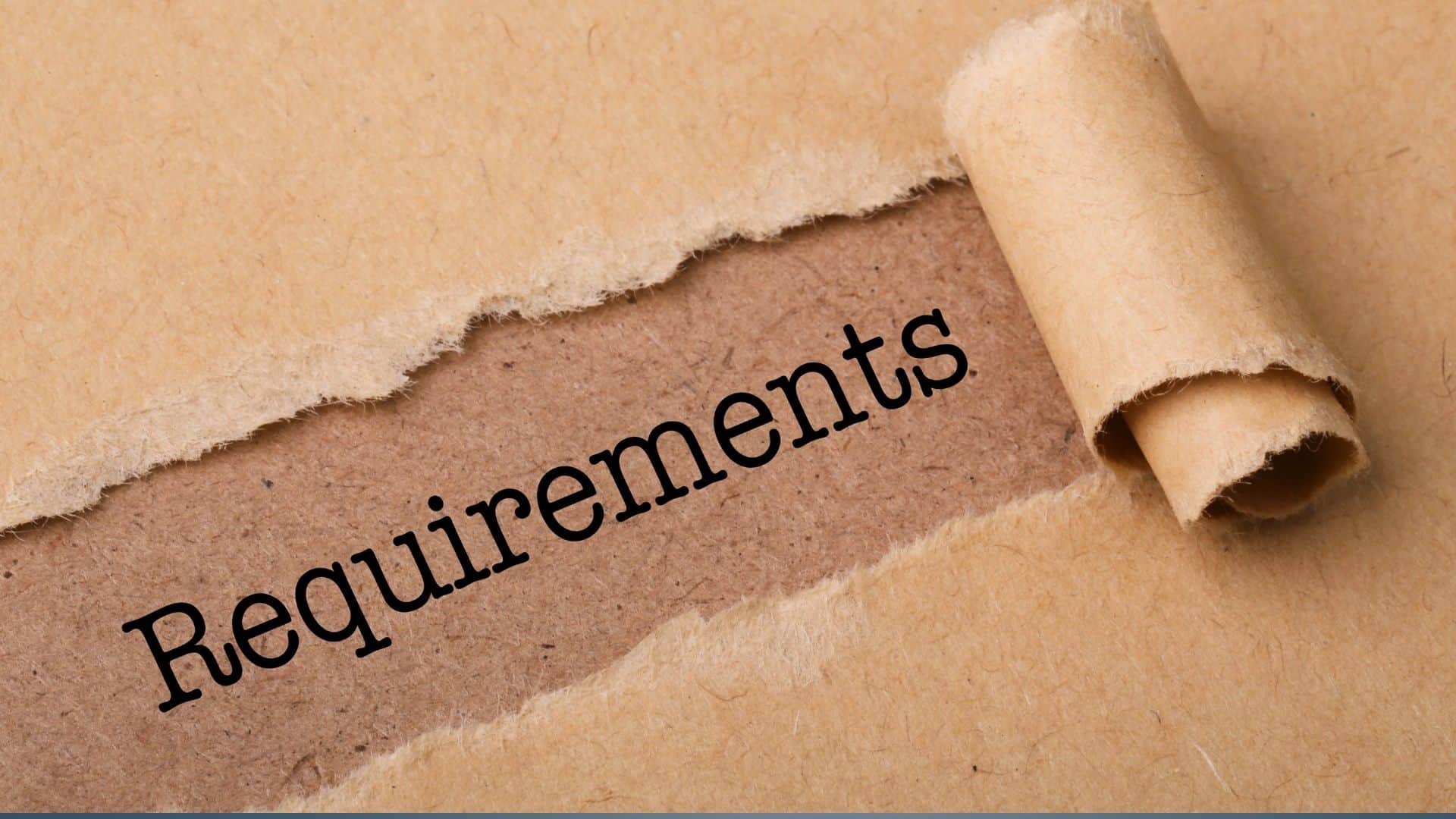 Depending on what you do at work and the type of media you consume (movies, Youtube videos, music, etc.), your requirements for a laptop can vary widely.
Will you play games on it? If so, what kind of games? Shooters, MOBAs, AAA, open world, etc. are some of many game genres out there, and you might require a beefier system to run the latest titles on high settings.
Some games like StarCraft and Dota 2 are more CPU intensive, while games like Shadow of the Tomb Raider are GPU bound. The resolution at which you play also matters, more pixels means higher load on the GPU which translates into lower framerates.
If you're a graphics designer or video editor, you might want a 3:2 aspect ratio display like the one on the Microsoft Surface Pro 6 laptop.
Streaming content from Hulu, Netflix, YouTube, and other sites? The good old 16:9 aspect ratio will do just fine, unless you have plans to hook up an ultrawide monitor in which case you need to make sure your laptop has the proper display output ports- HDMI, DisplayPort, USB Type C, etc.  
PRO TIP
If there's a laptop model you really want to buy, but can't quite afford just yet, try waiting it out till Black Friday or Christmas when prices drop.
Alternatively, you can check back when the next generation model is released which will ensure that prices for the previous generation go down.
Just like with iPhone, when the iPhone 11 was announced, prices for the iPhone X series went down.
b) How Much Can You Spend?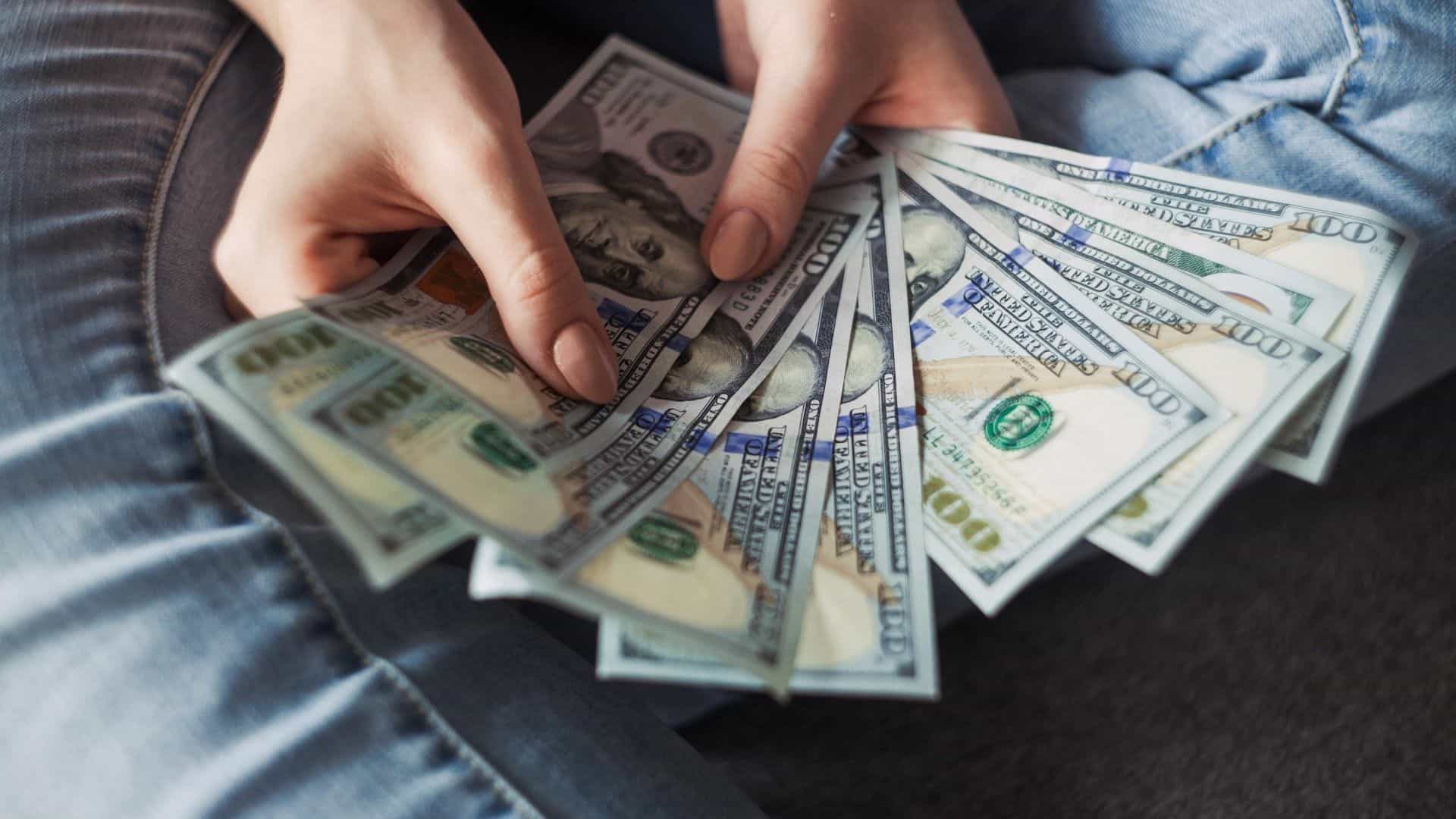 As much as you don't want to think about it, purchasing a laptop will cost money. Might be your pocket money, the money you made working a part-time job during summer holidays, or the money grandma gave you when you visited her home last year.
Or perhaps you work a job, and are looking to spend some money on a proper laptop because the office machine is too slow for your requirements.
Whatever the case may be, decide how much you can reasonably afford to spend.
If you have to take a small loan to finance your laptop, you probably shouldn't be spending 3000+ dollars on a fancy gaming laptop with a core i9 processor and RTX 2080 graphics.
So what does "afford" even mean in this context? It is up to you honestly, since you know best how to spend your own money.
Just because you can buy a 1500 dollar laptop doesn't mean you can "afford" it, there's a difference. Besides, Are you upgrading from an older laptop or desktop?
Try selling your previous system on the used market if you don't need it anymore. Set up an ad on eBay or Craigslist, and make sure you've grabbed all your data beforehand.
PRO TIP
If you are mostly going to use the laptop at home or in a college dorm, you don't have to focus too much on getting a lightweight model with lots of battery life.
Just get the specs you need- CPU, GPU, and RAM. That should help lower the budget while still retaining the same level of performance.
c) Are You Looking to Keep it for a While?
Let's say you're a teacher, or work the accounting job at a small business. You don't need to upgrade in order to get the latest Core i7 processor every other year, nor do you have much use for a high end graphics card.
Browsing the internet and using MS Office doesn't consume a whole lot of system resources, so any laptop you purchase today will likely be with you for the next 4 or 5 years.
In that case, purchase a reasonably good machine today which will still hold its own 4 years from now. Get a laptop with a good webcam, proper battery life, and a decent enough keyboard.
On the other side of the spectrum, you might be a hardcore gamer with a really deep wallet.
The idea is to spend an extremely large sum of money on the best stuff of today, which will still comfortable play games for at least 3 or 4 more years.
We're talking Core i9 99800HKs and RTX 2080s, with 32GB of system RAM and a very fast PCIe NVMe SSD.
This will play games today on max settings with ease, and even 3 years from now you won't have to turn settings below medium for any game. People often call this "future proofing", we call it overkill.
PRO TIP
While your RTX 2080 graphics might be top of the line today, it will be beaten by a midrange graphics card 2 years from now. A graphics card that is available in a 1500 dollar laptop.
So do you spend 3000 dollars for 4 years, or 1000 dollars every 2 years? By spending the big money now, you get a head start.
You get to experience the best AAA gaming has to offer, while others are still sitting around on medium settings looking for their next upgrade.
d) Warranties and Discounts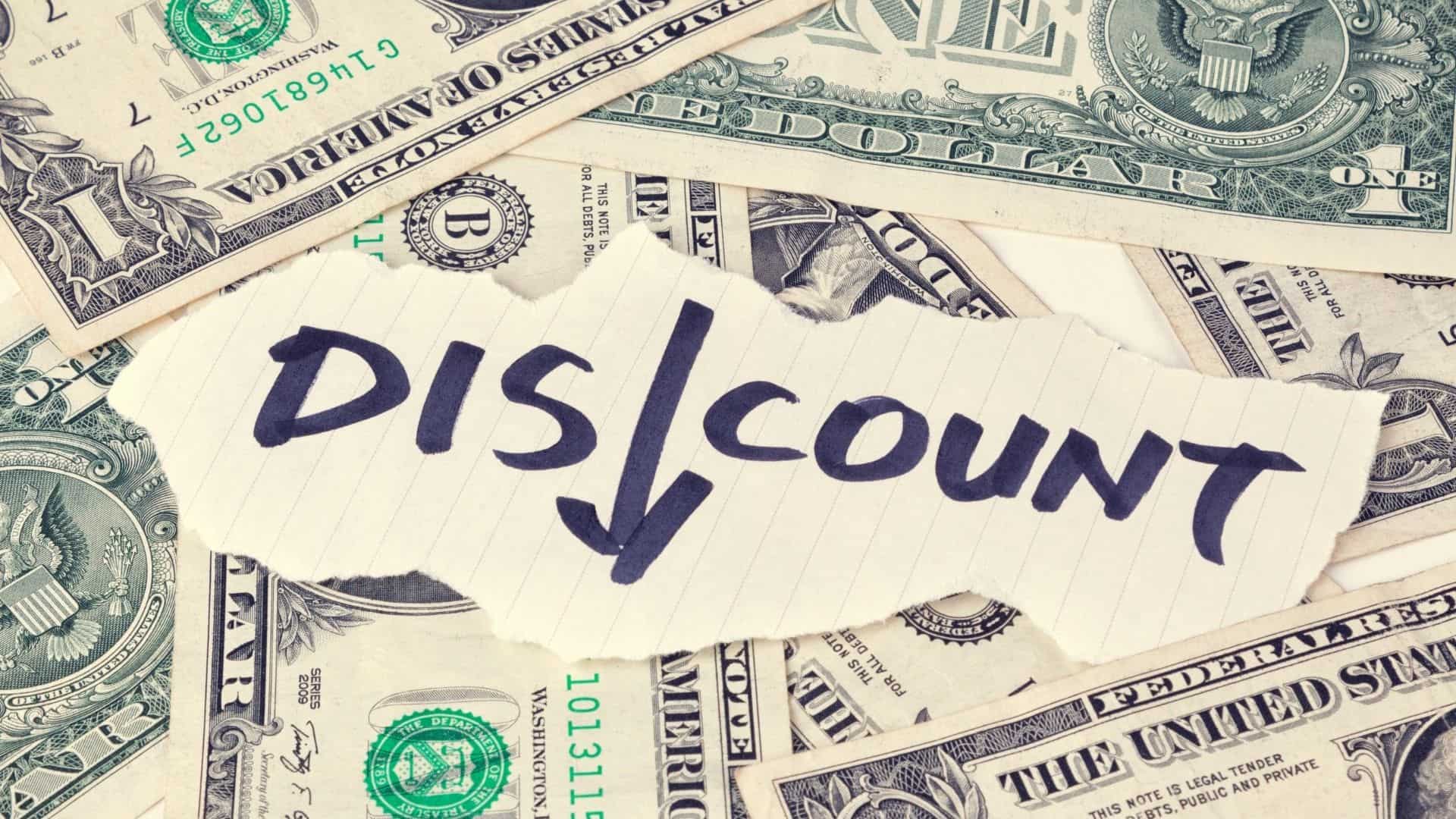 Always be on the lookout for discounts like on Black Friday or Christmas season.
If you're purchasing from large manufactures such as Dell or HP, check out their official site for information on extended warranties.
Sometimes, paying that extra 50 bucks to get 2 more years of warranty is well worth it.
Especially if you're buying an expensive model, you don't want to spare a little money now only to spend 5 times as much a couple years down the road when something inevitably fails.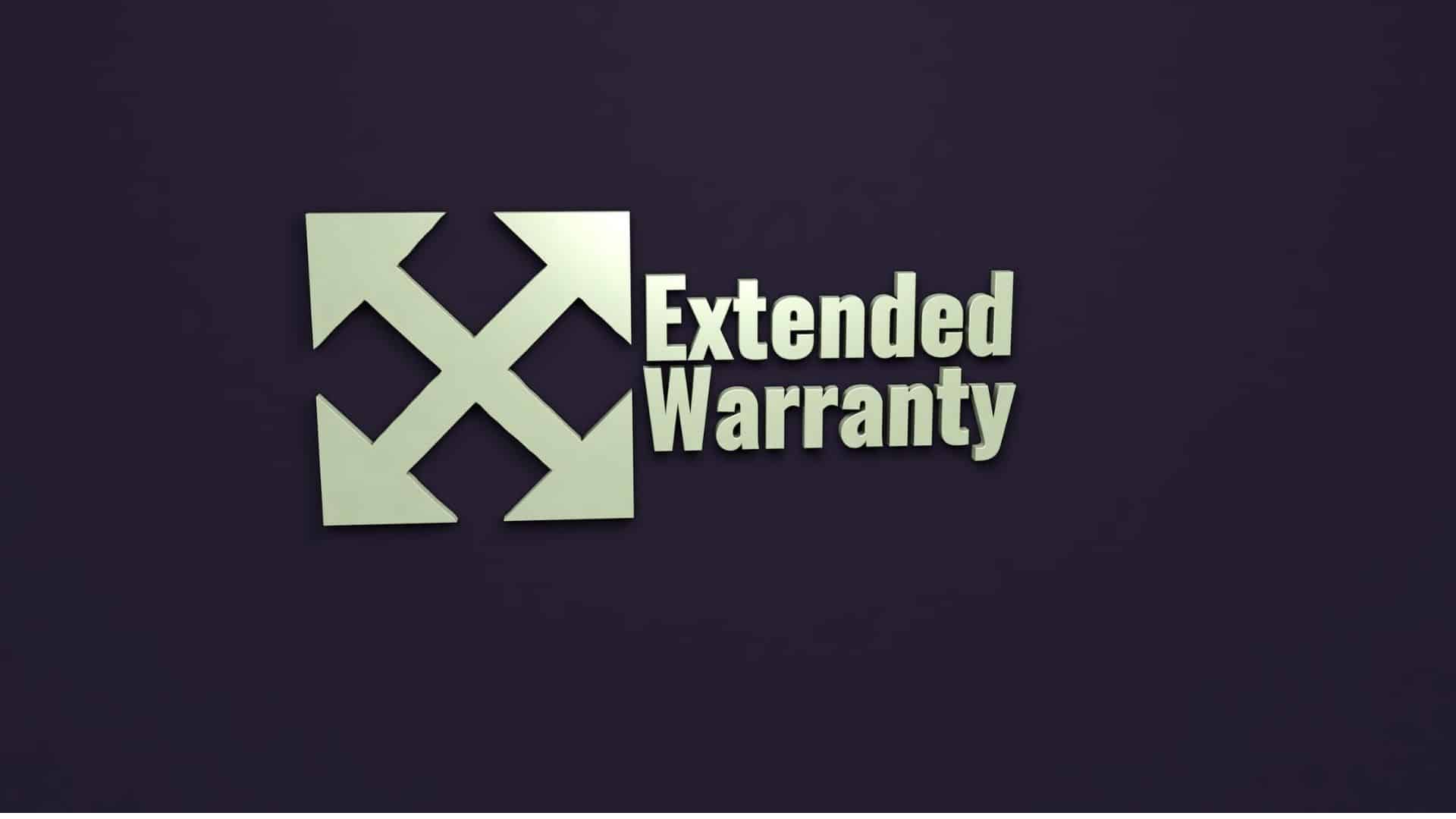 Onsite warranty is especially desirable, since you'll be unable to access the local authorized service center all the time. Perhaps you're not at home, or maybe you're sick.
Either way, it is much more convenient when a qualified technician shows up at your place to find and resolve the issue.
Check to see if your laptop is covered by accidental damage protection, i.e. spill damage, fall damage, etc.
If you're a college student or frequent traveler, having accidental damage protection is a big deal. You never know when you'll end up spilling a cup of coffee on the keyboard.
PRO TIP
Are you selling your old laptop? If you're handy with tech, maybe you can open up the laptop and clean its cooling system while also repasting the CPU and GPU.
That college student on a budget who purchases your old laptop will thank you for it.
Here's How You Can Evaluate the Value of a Laptop
To be honest, "value" is a very subjective term. It can be decided by a variety of factors, and each individual has different requirements.
So people tend to place different values on the same thing, depending on how much they value it.
For instance, you might not value an RGB lit keyboard on your gaming laptop, preferring instead that the manufacturer put that money towards better audio.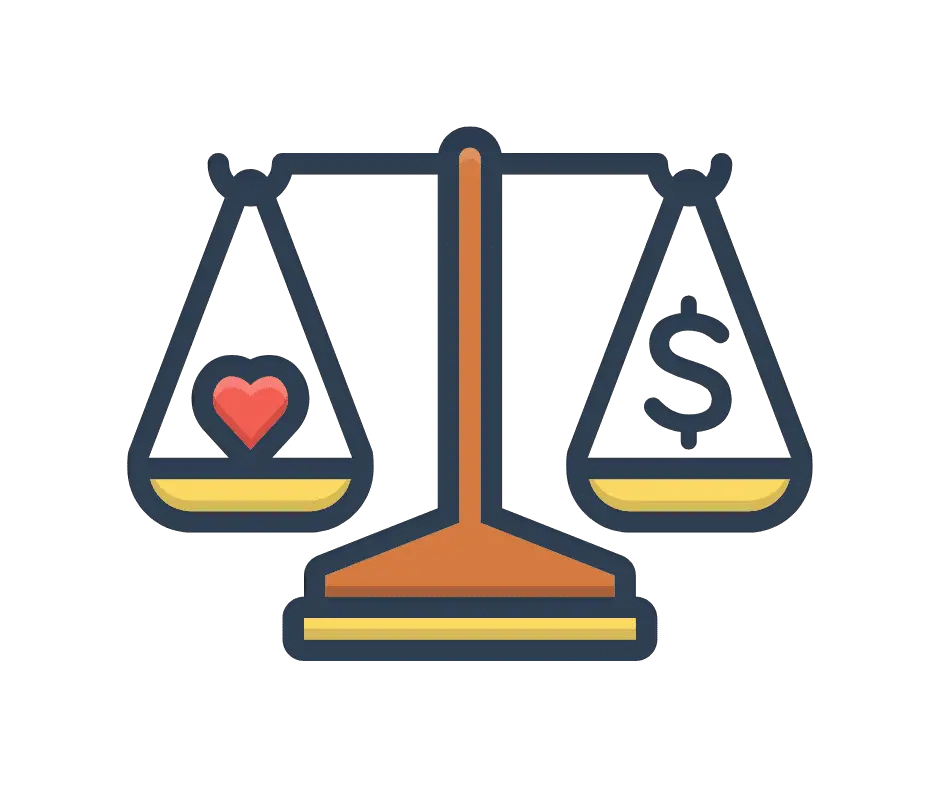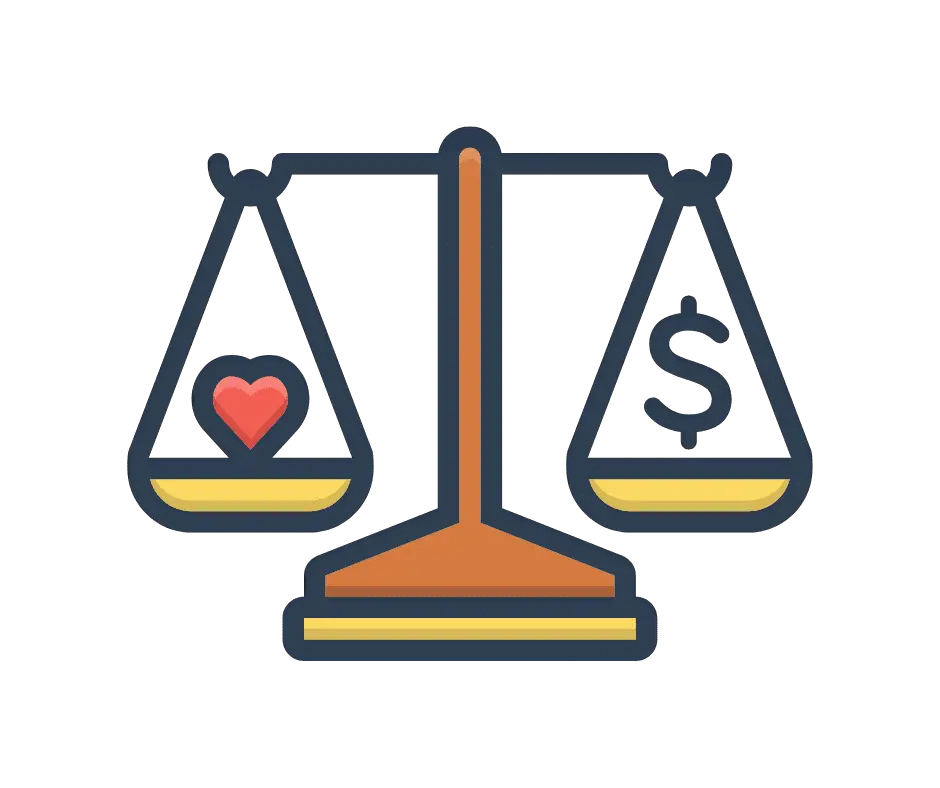 To be honest, "value" is a very subjective term. It can be decided by a variety of factors, and each individual has different requirements.
So people tend to place different values on the same thing, depending on how much they value it.
For instance, you might not value an RGB lit keyboard on your gaming laptop, preferring instead that the manufacturer put that money towards better audio.
Someone else might consider RGB lighting to be a very important feature, as they have a different taste when it comes to aesthetics.
The nice thing about today's laptop market is the fact that you've got plenty of choices.
Don't want a gaming laptop which looks like something from a Michael Bay Transformers movie? Well, you might want to check out the Razer Blade 15.
It is extremely sleek, built like a tank, and packs some of the most powerful hardware you'll ever see on a laptop. While it is an absolute beast for gaming, the powerful hardware makes it great for stuff like animation.
This might be one of the best CAD laptops. Think AutoCAD, Revit, Blender, Maya, etc.
Are you a college student? The Razer Blade 15 is perfect for running software like SolidWorks and MATLAB.
But let's say you are looking for something more flamboyant and outlandish, maybe the Alienware M15 is for you.
PRO TIP
While it is hard to judge the value of a laptop at a glance, you can do it the way we do.
List down all prospective laptops, and rate each one based on characteristics we listed below- performance, form factor, etc.
Say, a score between 1 to 10. Take the average of all the scores for each laptop, and you get a total score for that model.
Compare the scores between models, and check online reviews for build quality because that is something you can't rate unless you get hands on with the machine.
Make your final judgement after that.
Performance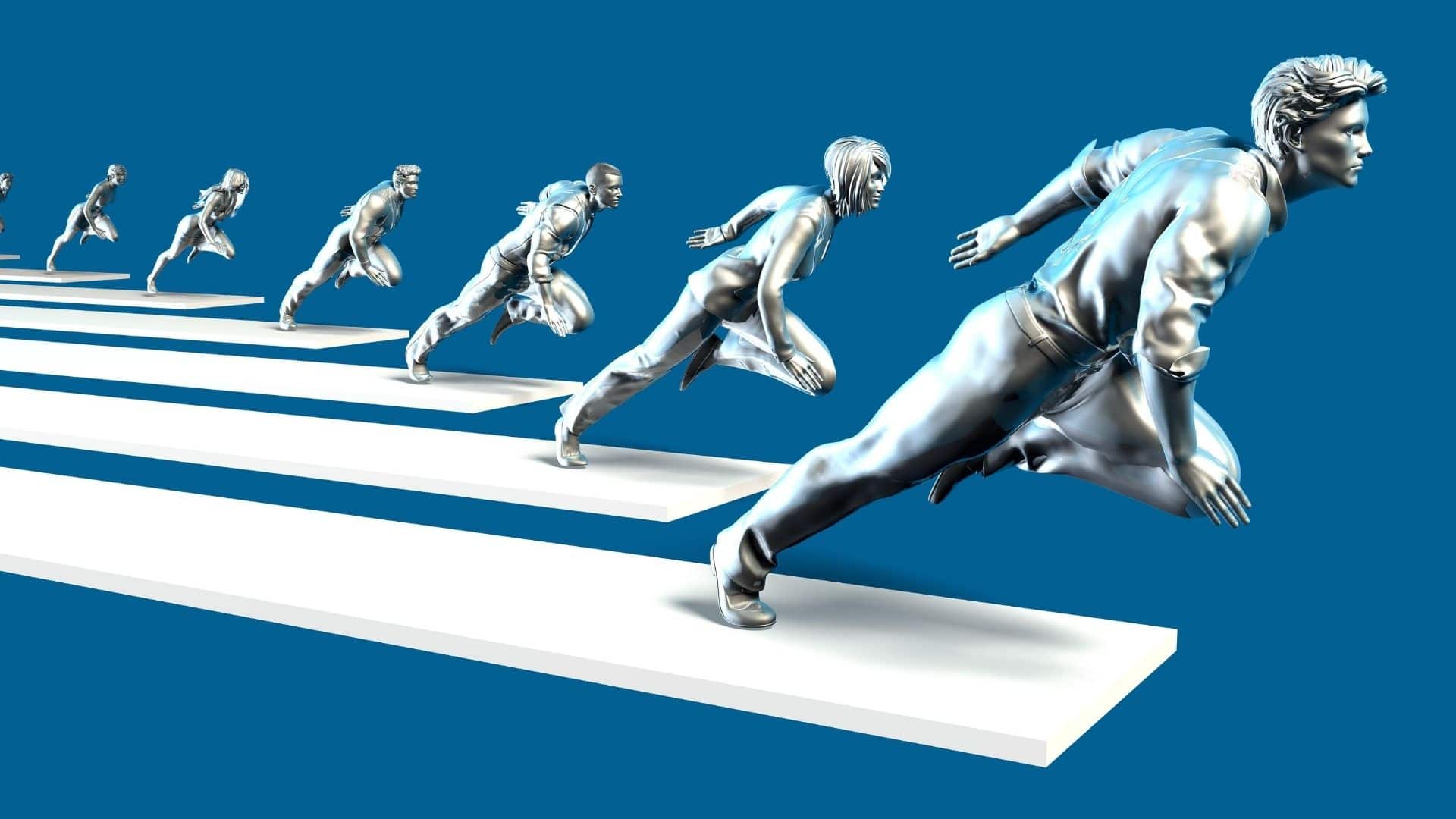 This will be decided by 3 components- processor, GPU, and RAM.
Some budget laptops under 500 dollars use APUs which are basically the processor and graphics chip integrated into one single chip.
If you want a Core i7 processor, be prepared to shell out at least 900 to 1000 dollars.
We recommend a minimum of an 8th gen i5 for students who want to code, do assignments, and play games.
As for graphics, you'll need a GTX 1650 for entry level 1080p gaming on low to medium settings.
For 1080p high gaming, you need a GTX 1660ti at least. For Photoshop and light video editing on Sony Vegas or Premiere Pro any decent graphics card will do.
What you need for productivity is a good 4 or 6 core CPU with SMT or hyperthreading which will allow each core to process more than 1 thread at the same time.
If you're working on Blender, having a ton of CPU threads can be very beneficial.
The best laptops for 3d modelling and music production come with Intel 8th or 9th Core i7s and Core i9s, along with 16GB of RAM.
The best productivity laptops are equipped with 32GB or more RAM, along with a good high resolution IPS display.
PRO TIP
Always operate your laptop on a level surface with no creases or bumps, proper ventilation will ensure that the CPU and GPU stay cool.
The laptop chips boost dynamically depending on how hot they get, and you don't want them to hit throttling temperatures in the middle of work/ gaming.
Form Factor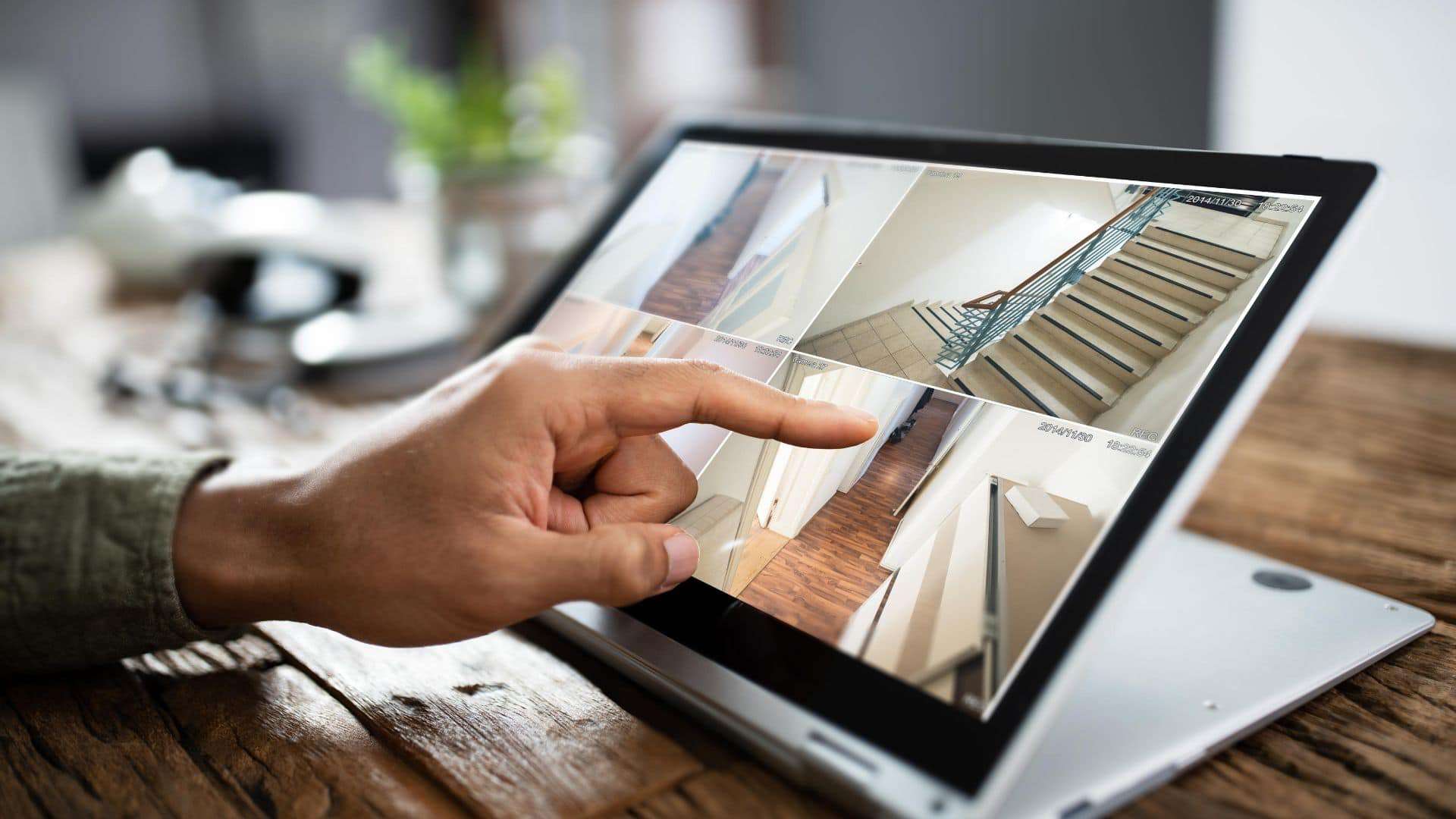 This refers to the physical footprint of your laptop, and has a significant impact on both its performance as well as battery life.
There are 4 main form factors you'll come across- ultra slim, regular, 2-in-1, and desktop replacement.
Ultra slims are the MacBook Airs and ZenBook 13s of the laptop world. They are thin, light, and easy to carry around in your hands.
Whether you're a college student or international traveler, an ultra slim notebook will help you work and play wherever you go with plenty of battery life for a full day.
Regular form factor means the laptop is around 1" thick and about 4 to 5lbs heavy, these have more I/O options than ultra slim machines and cost less.
Two in one or hybrid laptops come in all shapes and sizes, and try to offer a combination of a tablet + laptop.
You get touchscreens for a smooth and intuitive user experience, along with the versatility to do anything from drawing to office presentations.
Desktop replacement laptops are the Big Macs of laptops, they are unapologetic and insanely powerful.
But these laptops are also the heaviest and don't have very good battery lives. Not what we'd recommend for students and frequent travelers.
PRO TIP
Divide your workload.
Instead of purchasing a ginormous desktop replacement laptop for 3k dollars, you can spend 1200 dollars on an ultra-slim for all your work and travelling.
Then, you can spend the remaining budget (1800 dollars) on a gaming desktop.
Weight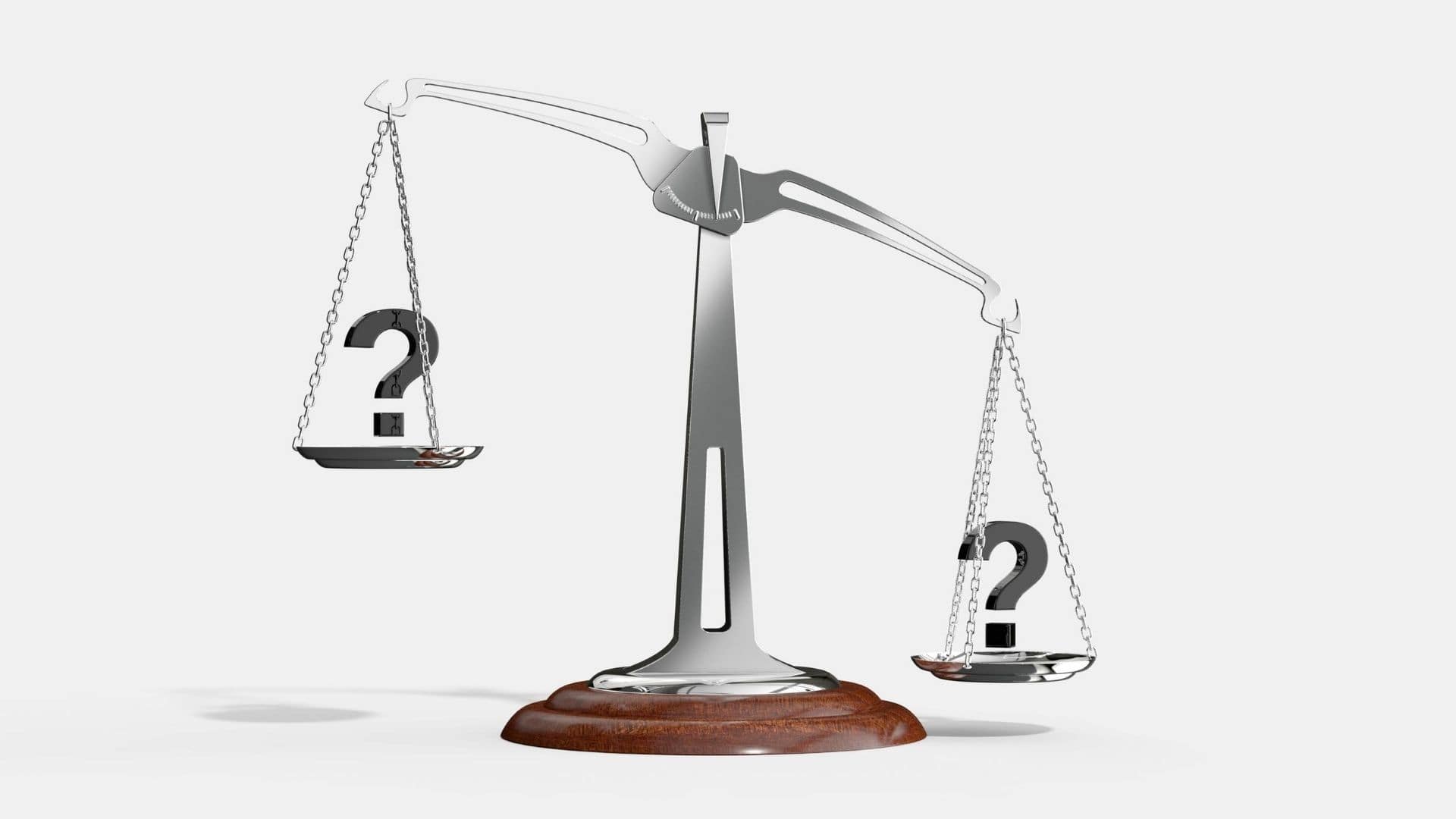 It might not seem like a big deal at first, after all who really cares about carrying an extra 1 or 2 pounds? Well, there is a difference between lifting up a 5lb weight for a second and holding it in your hands for several hours each day.
Just because you can lift 20kg dumbbells at the gym doesn't mean you want to carry an 8lb laptop around with you.
Even if you stretch out your hand with zero weight on it, holding it in that position becomes tiring after a couple of minutes.
Now think how you'll walk around the college campus or office with a heavy gaming laptop in your hand all day. There's a reason customers have made a shift towards thinner, more portable laptops in recent times.
Even gaming laptops (barring desktop replacement models) have picked up on this trend. You need to get the right balance of performance and weight.
PRO TIP
For travelers and college students, we recommend a laptop that's no heavier than 3.8 pounds.
Having an aluminum/ magnesium chassis significantly reduces weight, while also retaining a high level of structural rigidity.
Display Quality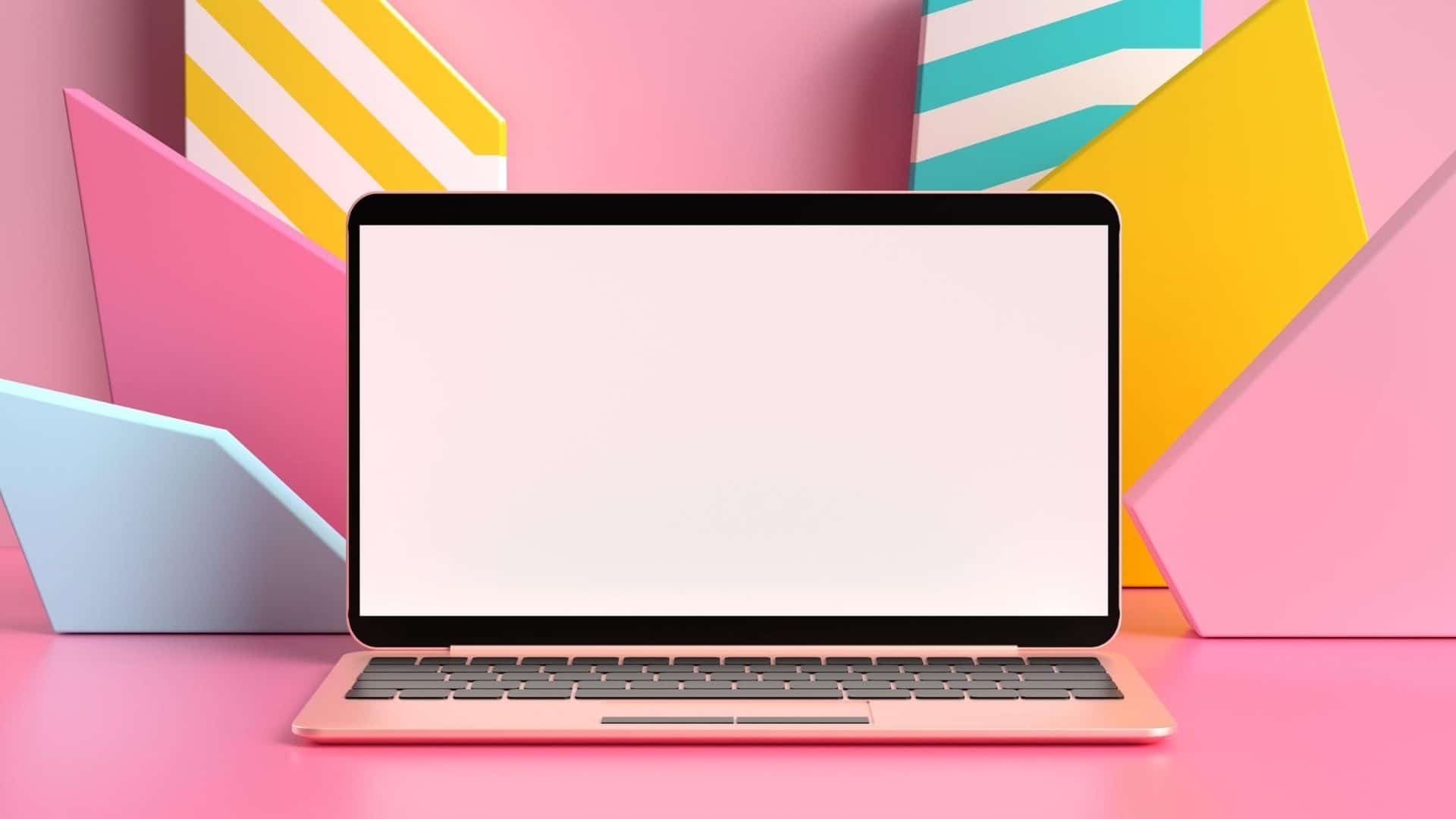 Laptop displays come in 2 main flavors- TN (twisted pneumatic), and IPS (in plane switching).
Both are LCD panels with LED backlighting, with their very own pros and cons. TN panels are cheaper, support higher refresh rates, and have better pixel response times.
This makes them a great choice for gaming as well as budget notebooks.
IPS panels have superior colors, better contrast, and wider viewing angles. They are preferred for content creation and movies.
But IPS panels are also more expensive, and cheap ones won't deal very well with fast moving objects which is why you'll notice a blurry trail behind moving things when you view them on a low end IPS.
Related Read: The Best White Gaming Monitors
Some ultra high end laptops like the Razer Blade 15 have OLED displays. OLEDs are the newest and greatest in display technology, and they display better colors than even IPS.
Black levels on OLED are amazing, and they are extremely bright which makes them great for HDR content.
 OLEDs don't have the annoying smearing effect with moving objects like you'd find on an IPS panel. But they are expensive, very expensive.
Laptop displays are available in all sorts of resolutions and sizes- 768p 11" displays to 4k 17". We believe 1080p is the minimum if you're purchasing a semi- decent laptop in 2021.
PRO TIP
Sometimes, regular TN panels will be advertised as "IPS Level". It's a marketing gimmick, just look at the NTSC color gamut to realize that it is just a good TN panel with slightly better viewing angles and colors than an entry level TN panel.
Keyboard Quality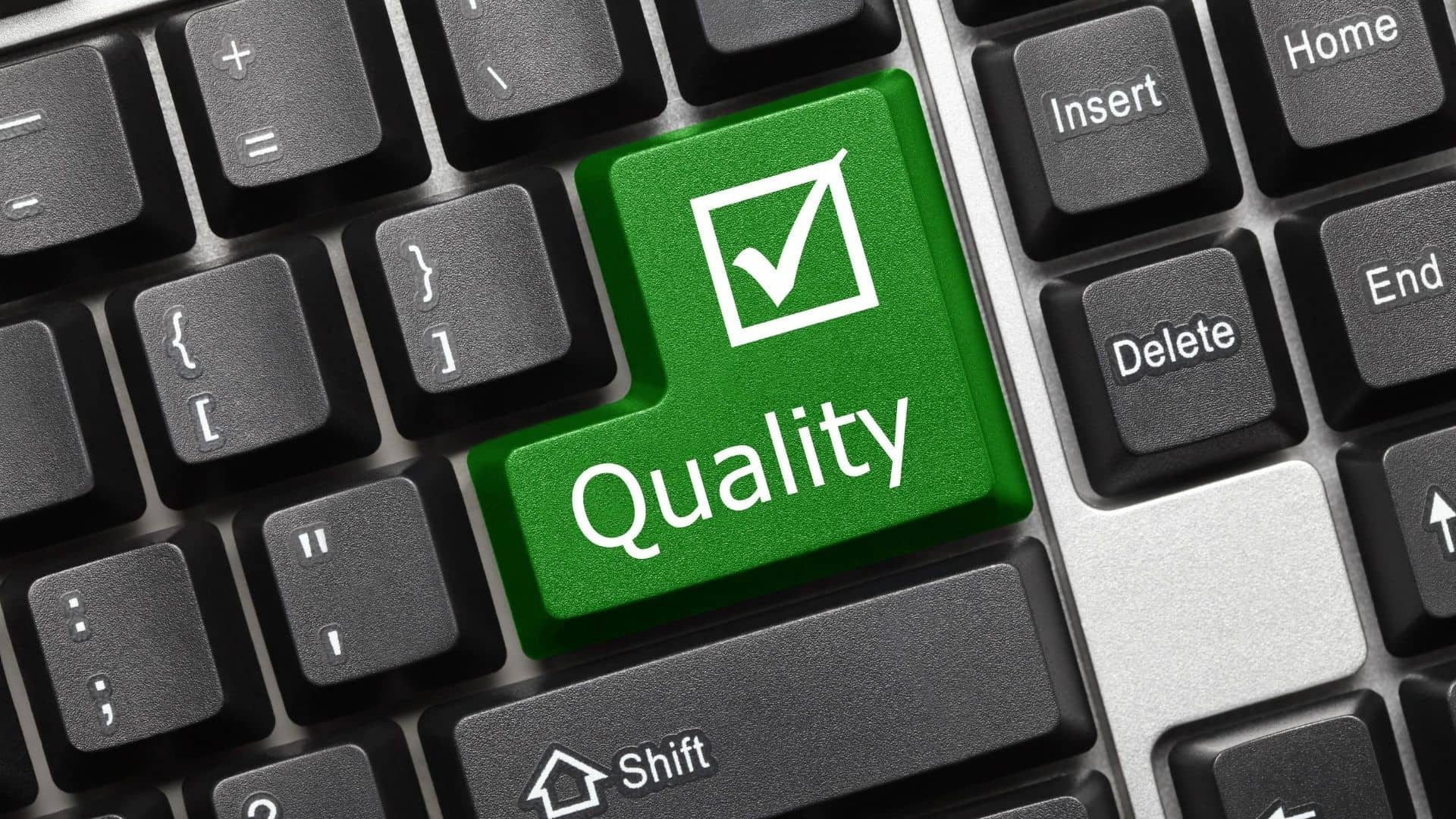 Often the single most overlooked aspect of a new laptop. The average customer will look at the processor, RAM, display resolution, and call it a day.
But if you think about it, your laptop keyboard is the one part of the machine which you make contact with the most.
You type essays, presentations, spreadsheets, school projects, articles, blog posts, social media comments, and so much more on it.
So why cheap out by getting a crappy keyboard? The rest of the laptop might be great, but this one component can ruin your whole experience.
It will be like having an amazing sports car, but instead of racing seats it has bicycle seats installed.
As a writer or student, you want a laptop keyboard that feels comfortable to type on. And it must be precise enough, so you don't press the wrong keys by accident.
These are the most important things you need to check for in laptop keyboards:
Good key travel
Audible and tactile feedback on key press
Backlight
Proper spacing and key alignment
Durable keycaps
Read online reviews, and watch videos from trusted outlets to get a good idea of the keyboard quality before you press the buy button online.
You want a laptop keyboard with at least 1.5mm of key travel, 2mm to 2.5mm is the best. The keys shouldn't "bottom out" easily, or else your fingers will turn sore fast.
For writers, 60 to 70g of actuation force is optimal although your preferences may vary.
Gamers want less actuation force, around the 50g mark.  The Razer Blade Stealth 4k and Microsoft Surface Laptop 3 have amazing keyboards.
PRO TIP
If you're spending over 500 dollars on a laptop, make sure it comes with a backlit keyboard.
Storage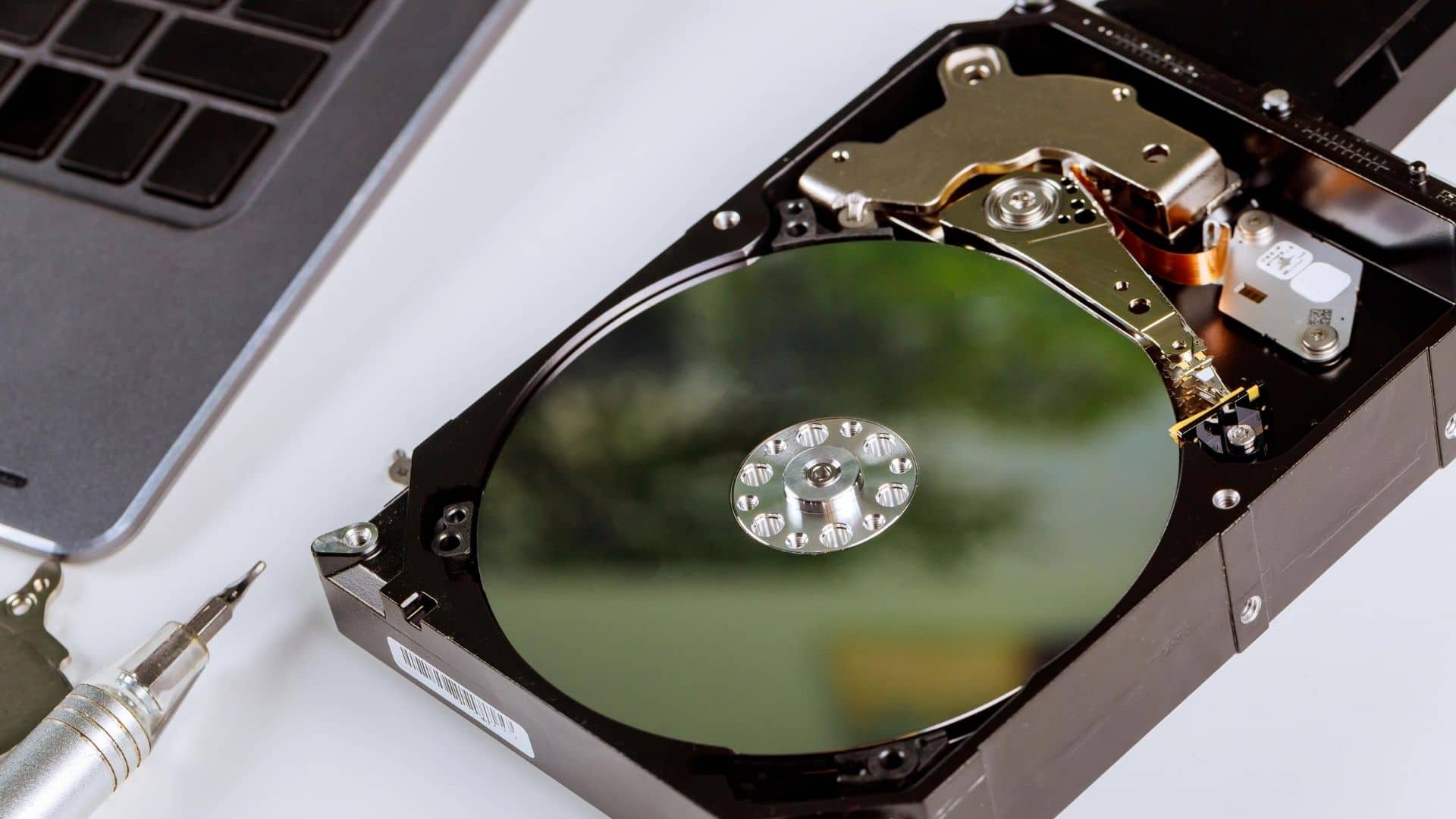 How much space you need depends on how much stuff you've got. Do you want to carry EVERYTHING in your laptop without the need for an external drive?
In that case, you might want to purchase a gaming laptop or something similar with space for at least 2 storage drives, and add in a 2nd SSD or HDD if the manufacturer hasn't populated all the slots.
We recommend at least 1TB for 2021, especially if you're a gamer or content creator. Fast NVMe storage is a luxury feature for most, but a necessity if you edit videos and work on CAD software.
Hard drives are extremely slow, and not worth the money even if you're buying a really cheap laptop. Boot times will rise exponentially with HDDs as your laptop gets older, and software will load slower. Even web browsing feels slow with a hard drive.
PRO TIP
If you replaced the laptop's internal 2.5" HDD with an SSD of your own, you don't have to throw away the old drive.
Purchase a 2.5" USB 3.0 to SATA III enclosure like from Orico, and mount your HDD into it. Now, you've got an external storage drive.
Battery Life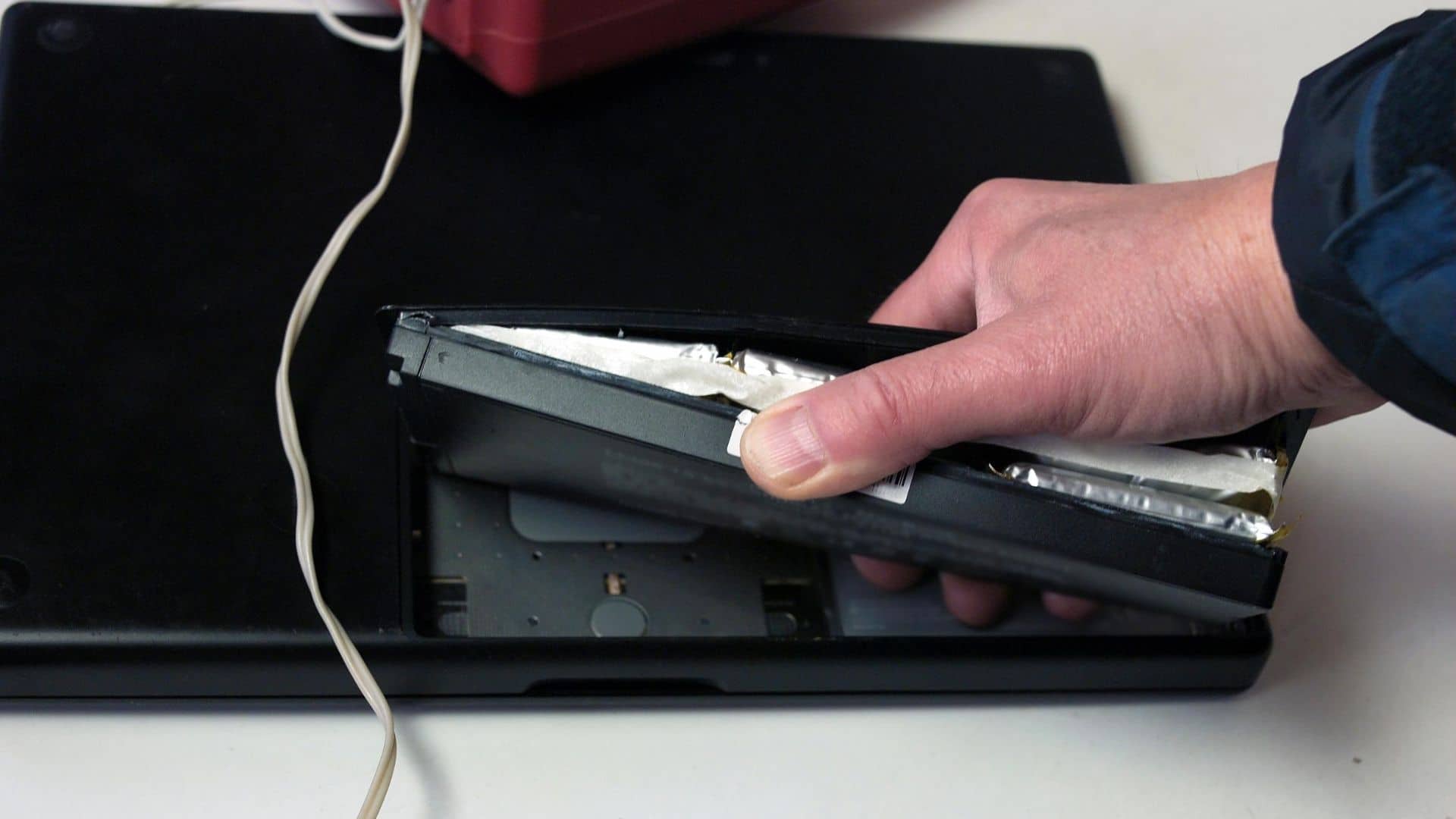 Before you purchase a laptop, check the battery capacity- it should be stated in watt hours.
Most midrange laptops use 40 to 50 watt hour batteries. Some like the LG Gram have massive 72Wh batteries which last 2 to 3 days with moderate usage before you have to recharge.
Longer battery life is a priority for college students and travelers who don't have reliable access to a power outlet.
If you're always on the move, taking photos and doing video calls from your car a laptop like the Dell XPS 13 9370 or HP Spectre x360 might be for you.
Higher display resolution and screen brightness will negatively impact battery life, as will running demanding software like Blender or AAA games.
PRO TIP
When you are travelling and notice battery life going below 50%, you can take certain measures to prolong it- reduce screen brightness, switch Windows to power saver mode in battery settings, close unnecessary background programs, and don't run hardware intensive stuff like games.
Connectivity & I/O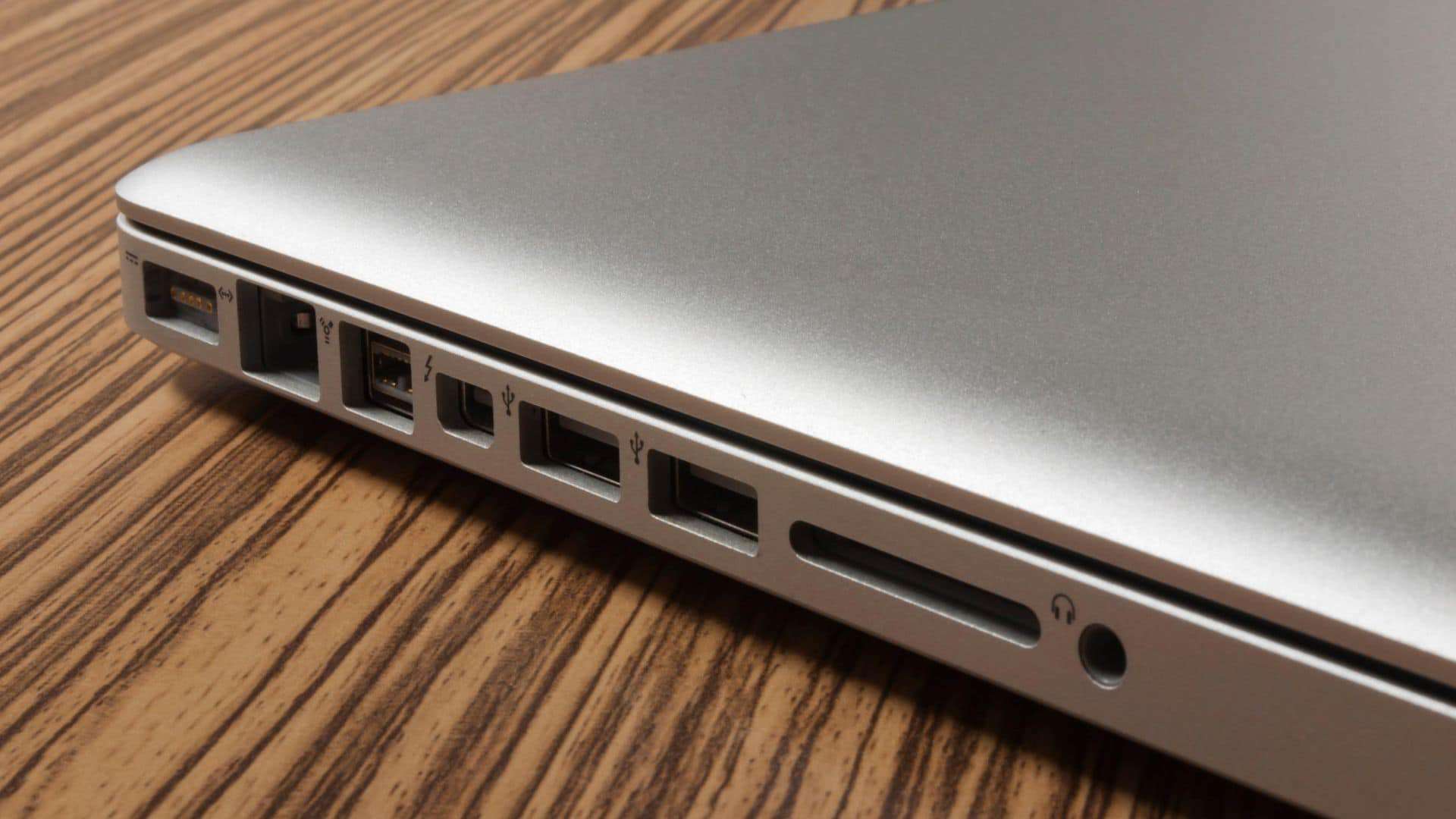 A USB Type C port is something you should look for in every modern laptop, as it allows you to carry one charging cable for everything- your Nintendo Switch, phone, external storage, etc.
Some laptops also support charging via Type C ports, and it is also an increasingly popular option to drive high resolution displays.
 Bluetooth 5 and 802.11ac dual band Wi-Fi are must-haves, for game streaming, video calls, Netflix, Hulu etc.
If you work with photos, a memory card reader might be great to have.
Do you find yourself hooking up the laptop to a large TV for some couch gaming? In that case, an HDMI output is required.
Or, a VGA port if you're connecting to an old school projector for an office presentation.
PRO TIP
Lacking certain ports on your brand new ultra slim notebook? You can purchase a USB C Adapter. It has mini HDMI out, USB 3.0 (Type A), and an ethernet port.
OS & Software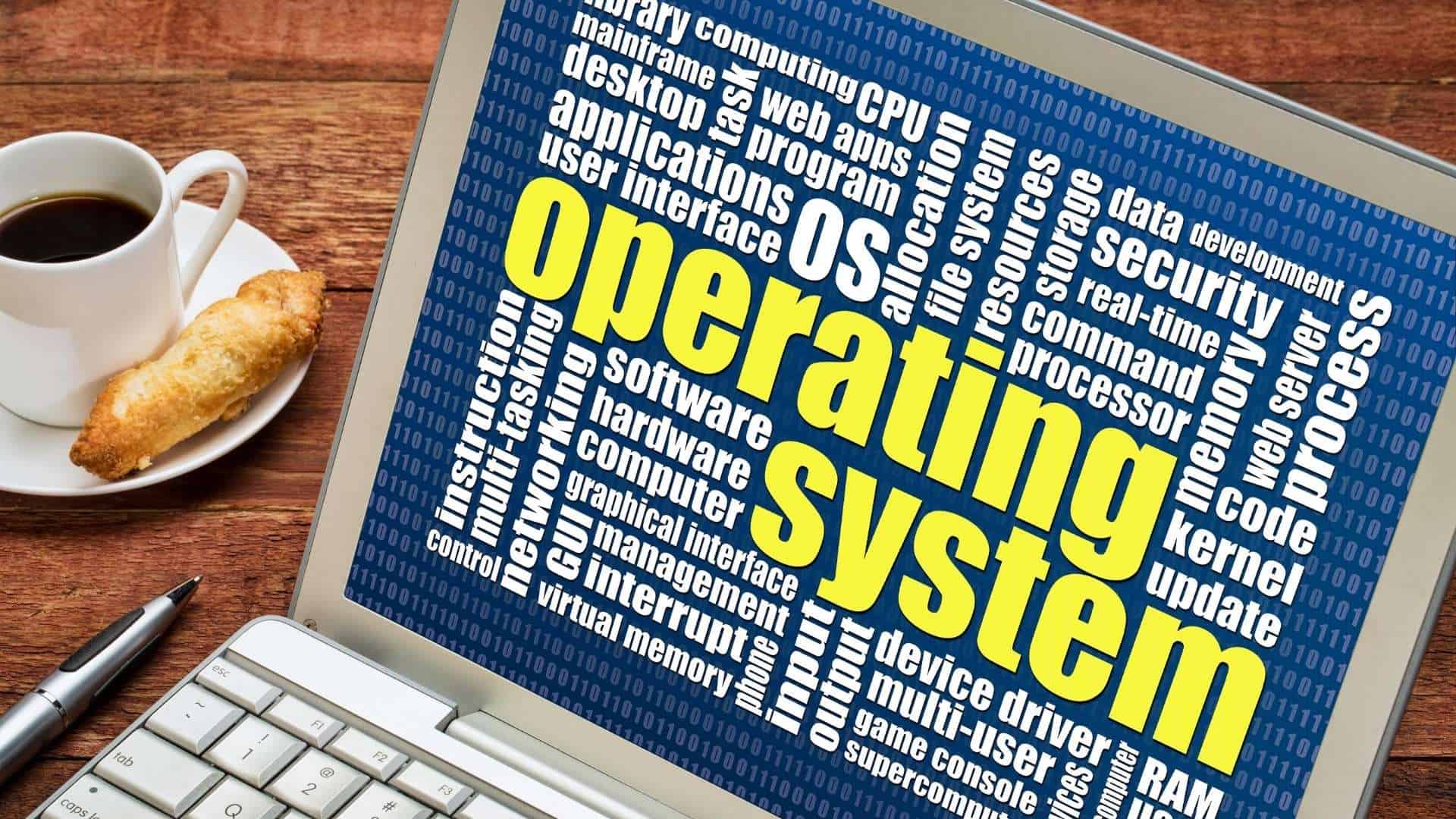 The most common OS you'll find on laptops is Windows 10, which supports a large variety of software spanning multiple generations. 
And if you're purchasing a 2-in-1, Windows 10 is your only other option alongside ChromeOS because Apple refuses to include touchscreens on the MacBook.
As for pre-installed software, a lot of it is bloatware and or adware which shoves unnecessary notifications in your face while slowing down the system.
Some laptops come with antivirus and MS Office, which is great if you don't want to spend extra money on protection and productivity after purchasing the laptop itself.
Netbooks and Chromebooks will include a subscription to Google's cloud storage services.
PRO TIP
If you've purchased a Chromebook, be sure to redeem all the little extras you get for free from Google.
Head over to the Chrome Offers Page to grab stuff like these- a free copy of the Noteshelf app, a copy of INKcredible Pro, a copy of the Concepts app, and 100GB of G Drive space that's free for 2 years.
Price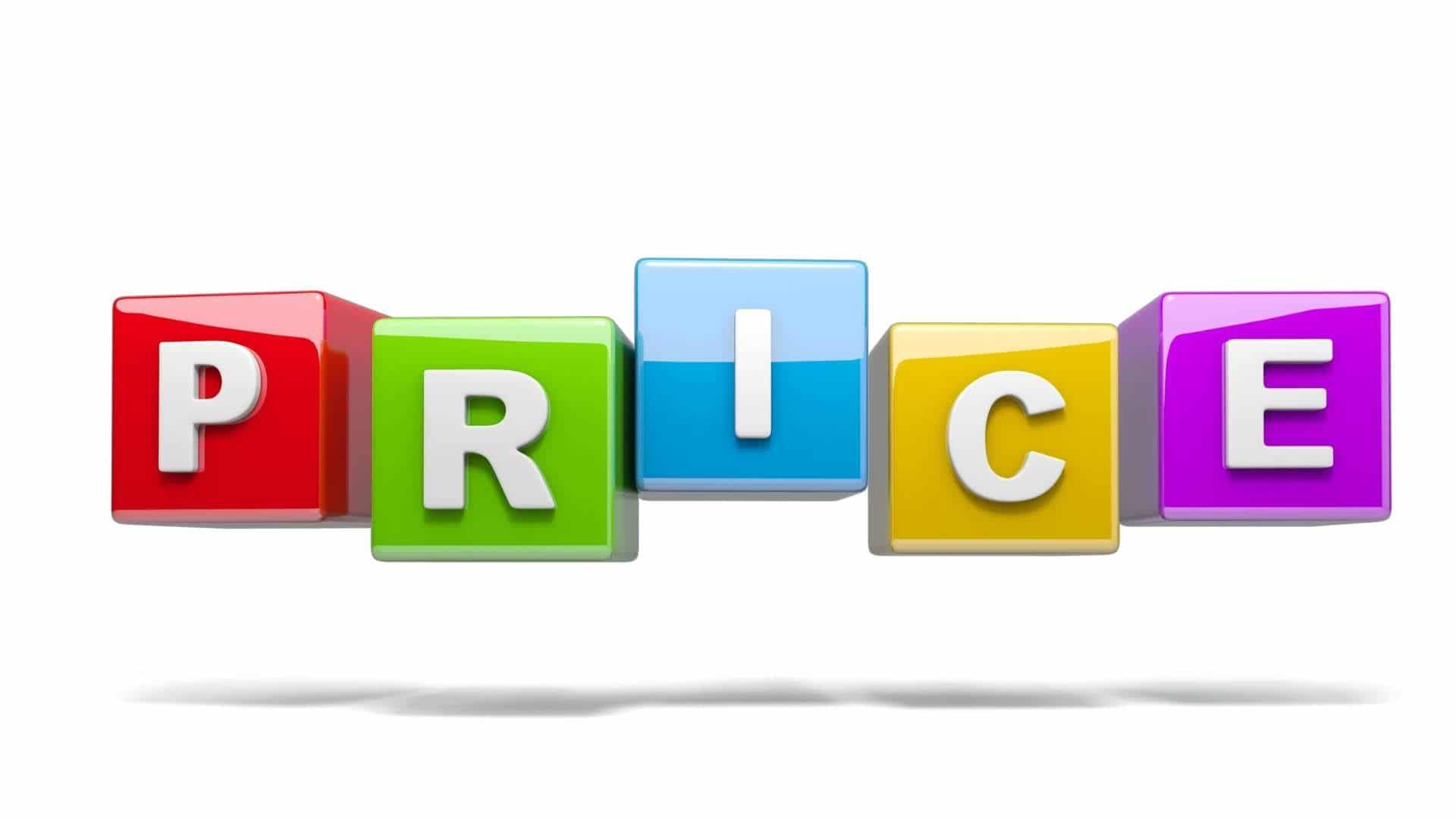 To someone who was originally looking to buy a Bugatti Chiron, a McLaren 720s might seem like amazing value for the money. Hey, I was looking to buy a 3 million dollar car, but this 400,000 dollar car seems like great value compared to that.
Similarly, somebody willing to splurge over 2 grand on an Apple MacBook Pro might think an Alienware laptop is great value for money.
The point we're trying to make here is that value based on price can be very subjective. Which is why we like to weigh in everything else first, like the specs and build quality.
Let's say you're getting identical specs between 2 laptops, but one costs 1500 dollars while the other costs 1200 dollars. The cheaper one is a no-brainer, right?
Well, you've got to look at the whole package. Which has the better keyboard? Does the cheaper laptop have a plastic deck? These days, you can get a great laptop at just under 700 dollar price range.
Besides, not everything is listed by manufacturers on the spec sheets. Like the cooling system, the more expensive laptop might have a better cooling system. Which will allow its processor and GPU to maintain higher average clock speeds over a given period of time, making it perform slightly better even with the exact same specs.
Look at online reviews, browse through comparison videos, and make a judgment after looking at everything.
PRO TIP
Sometimes, buying the cheapest laptop doesn't give you the most "value for your money".
We believe the sweet spot is somewhere between 900 to 1200 dollars, here is where you get the most bang for your buck.
Upwards of 1500 dollars, you start to get progressively diminishing returns for every extra dollar you spend.
When Should You Upgrade Your Laptop?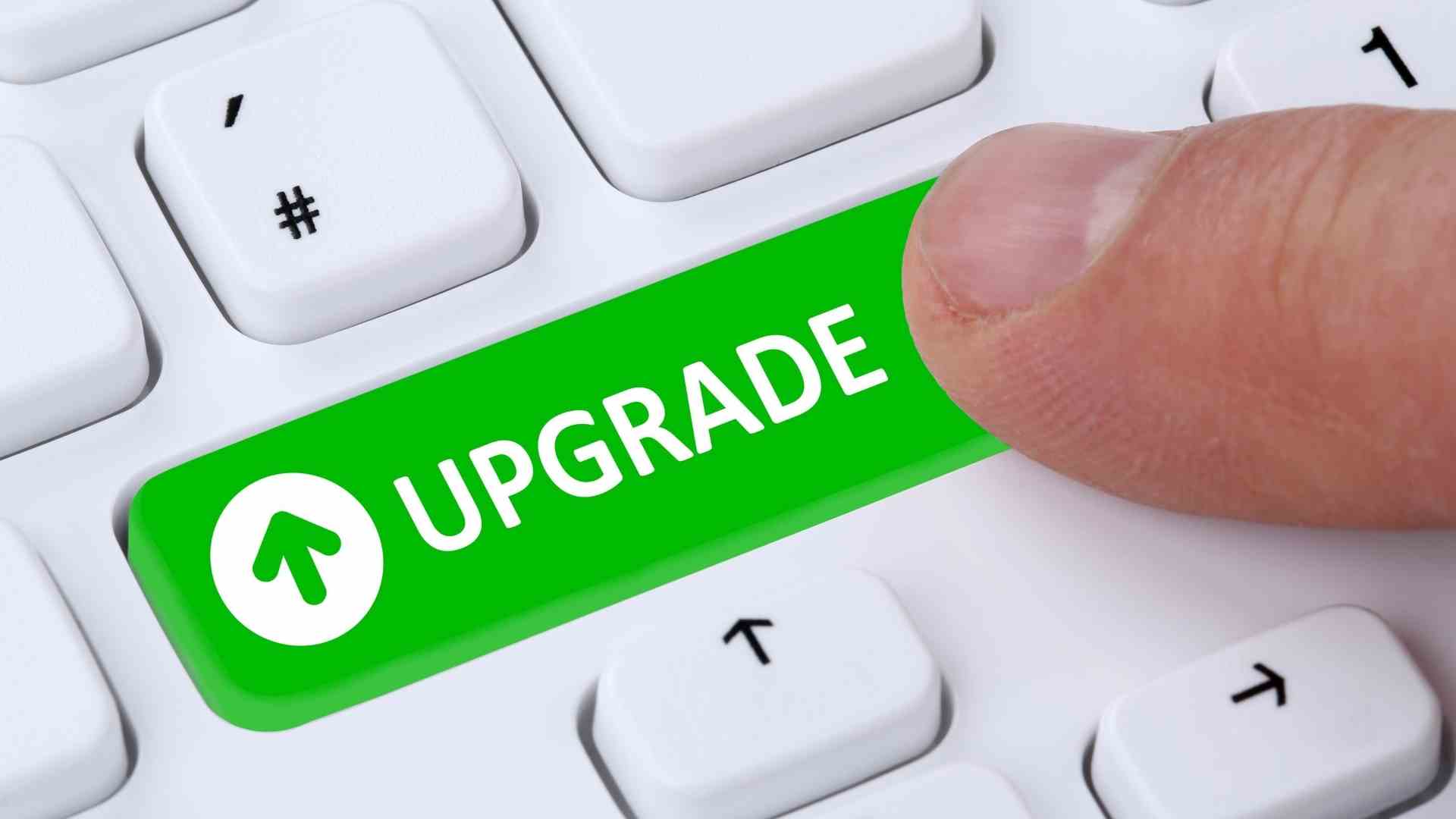 Deciding WHEN to buy a new laptop is hard, and then there's always the question of "do you need to?" or if it is more of a luxury because you've got some extra cash lying around.
Often, you can get by with some easy maintenance on your old laptop. People will tell you to buy a new laptop when your old one starts acting sluggish and displaying error messages.
But hold on, you can just clean up the internals and repaste the processor. That will bring temps back to normal, like when it was new.
Clear out junk from the hard drive, if you're running low on space. Install an SSD to make your laptop boot faster and load software quicker.
Truth be told, a 1TB SSD and some Thermal Grizzly Kryonaut can take an old laptop from slow to better than new. So your laptop running hot or the hard drive feeling slow isn't exactly THE reason to upgrade. So what is?
Well, say you're unable to render large 3D scenes in Blender because your laptop has a slow processor from 4 years ago and just 6GB of RAM.
Maybe that GT 940M graphics card is unable to keep up with modern games. Or perhaps you're tired of watching movies on that low detail 768p display.
Basically, it comes down to the work you do and if you're satisfied with the way your laptop performs in those applications.
If you make money editing videos and photos for clients, there is no reason to skimp out by using the same old laptop from 2016.
If you're working on a project in college and your laptop lacks the minimum processing power to open a project, you are going to fall behind other students.
PRO TIP
You can breathe new life into an old machine with easy upgrades- install an additional stick of RAM, clean out the cooling fans, apply new thermal paste, buy an SSD, and clean out all the bloatware.
Laptop Processor: Which One Should I Choose?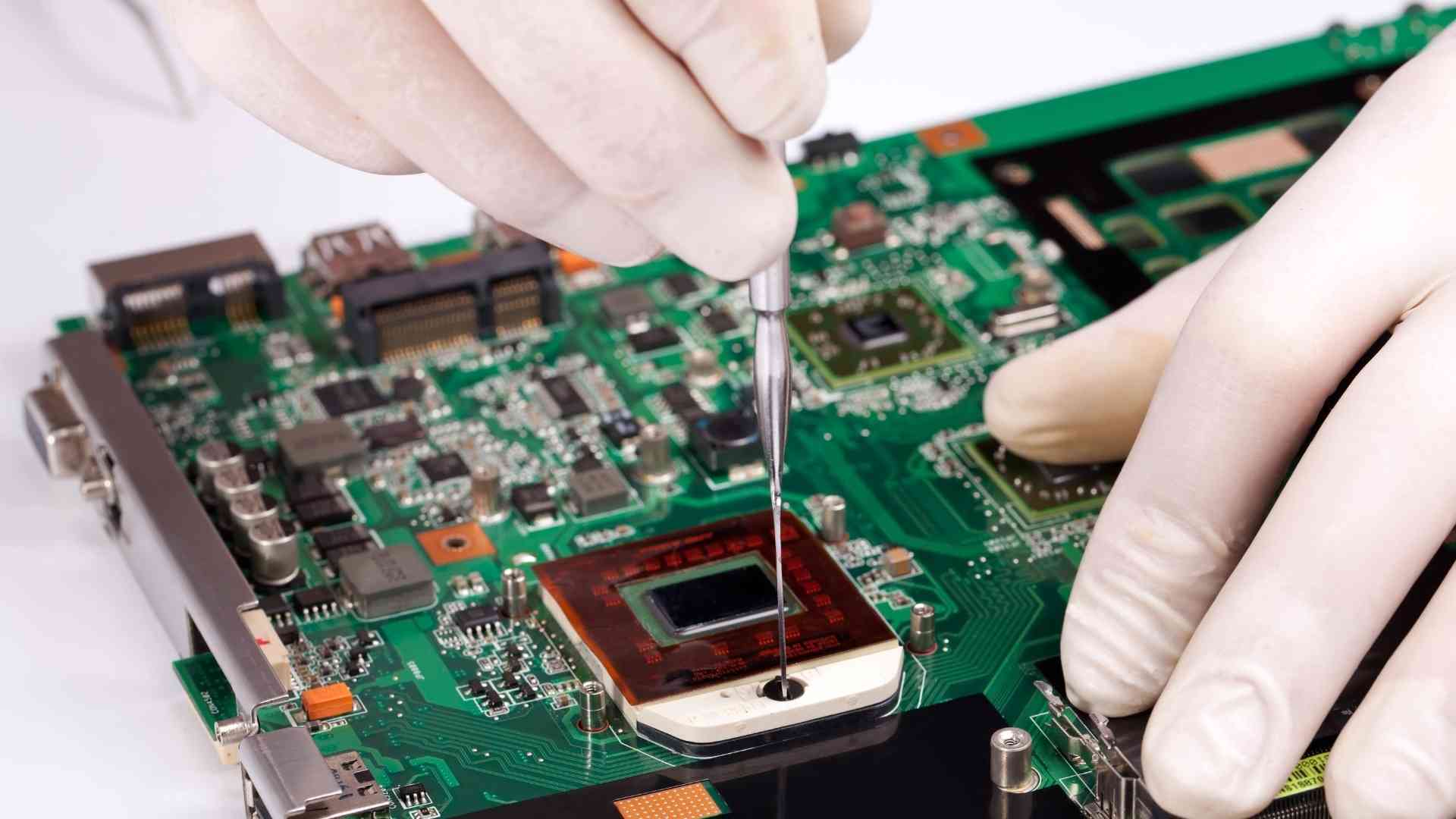 Unlike desktop PCs, laptops have limited cooling capacity. They also have very low power budgets, which means the processor and graphics card have to prioritize efficiency over raw performance.
Usually, you'll see a suffix like "U" "HK", etc. at the end of the model number for a laptop processor. Example- AMD Ryzen 7 3750H, Intel Core i9 9980HK.
These suffixes can have different meanings depending on the manufacturer (AMD or Intel) and product generation/ lineup. But U generally means ultra low voltage, i.e. focused on drawing less power. These are found in slim form factor notebooks and 2-in-1s.
Read this: The Best Xeon Processors For Gaming
Intel processors with "H" or "HK" at the end are designed for heavy duty workloads such as CAD, video editing, 3D modelling, AAA gaming, etc. They have a TDP (thermal design power) that is over twice as high as the U processors.
For reference, a Ryzen 7 3700U has a 15W TDP. A Ryzen 7 3750H has a 35W TDP. More TDP results in the ability to maintain a higher base clock, while also boosting further.
For gaming and productivity, we recommend 4 or 6 core CPUs (AMD Ryzen 7, Intel Core i7, Intel Core i9).
PRO TIP
You can undervolt your laptop processor to increase battery life by reducing power draw.
Follow this guide to learn how you can use Intel's XTU (Extreme Tuning Utility) for undervolting.
Laptop Graphics: What the Fuss is all About?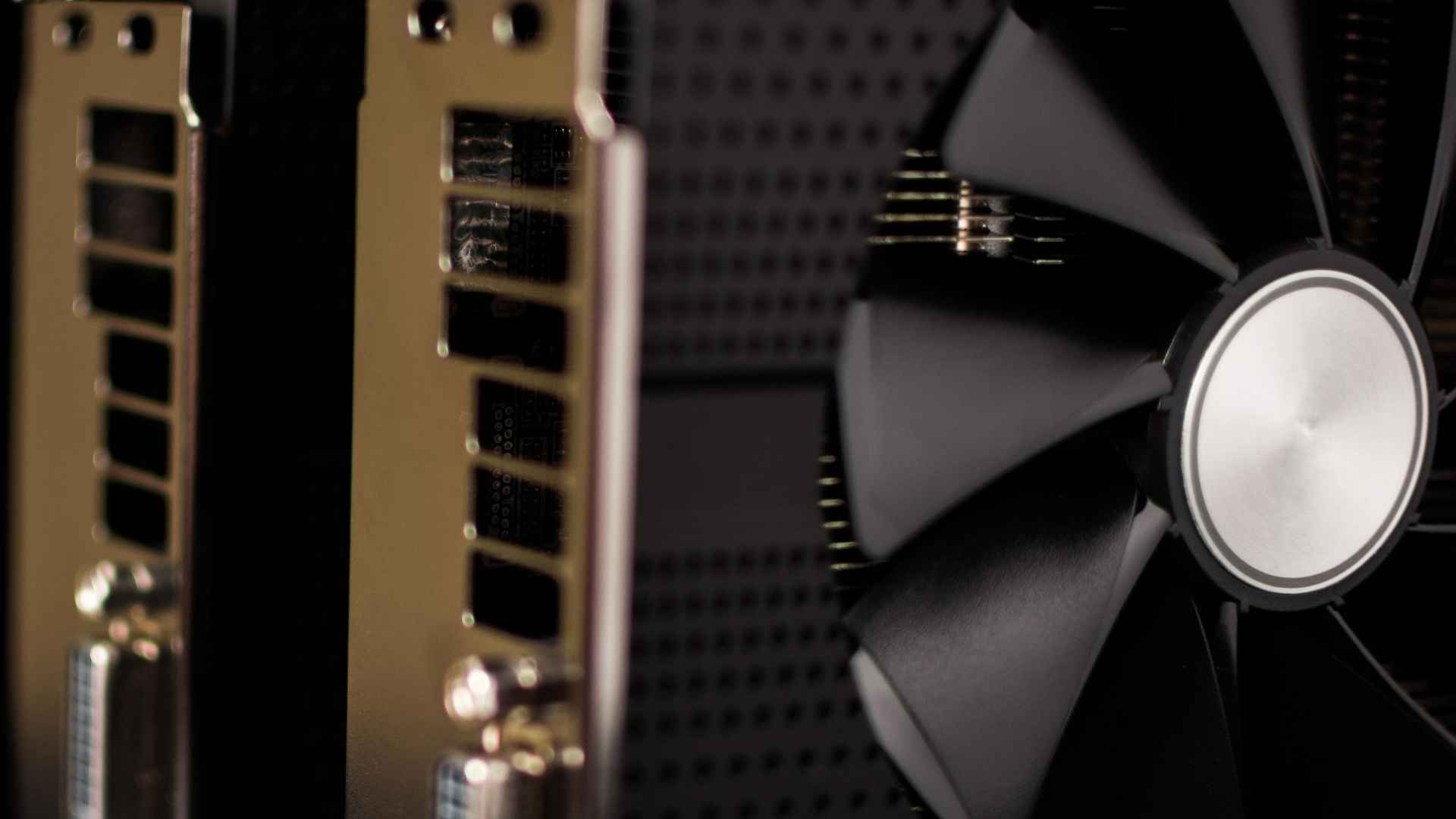 If you have a laptop with an NVIDIA 10 series or higher graphics card, it is functionally identical to the desktop variant except the laptop version has been tuned to run at lower voltages in order to draw less power.
There are two denominations on NVIDIA laptop GPUs- Max Q and Max P, the former represents a focus on efficiency while the latter means your GPU is geared towards performance.
Max P versions of a GPU will be rated for higher TDP, and perform around 10 percent better than their Max Q cousins.
For 4k gaming, you need a GTX 1080 and above. Ideally, you would want an RTX 2070 or 2080 for the best possible gaming experience on a high refresh rate 4k monitor.
PRO TIP
You can use MSI Afterburner to overclock your laptop GPU's core and memory, which will net you some extra FPS in almost all games.
RAM: 4, 8 or 16 GB, Which One is Best For Me?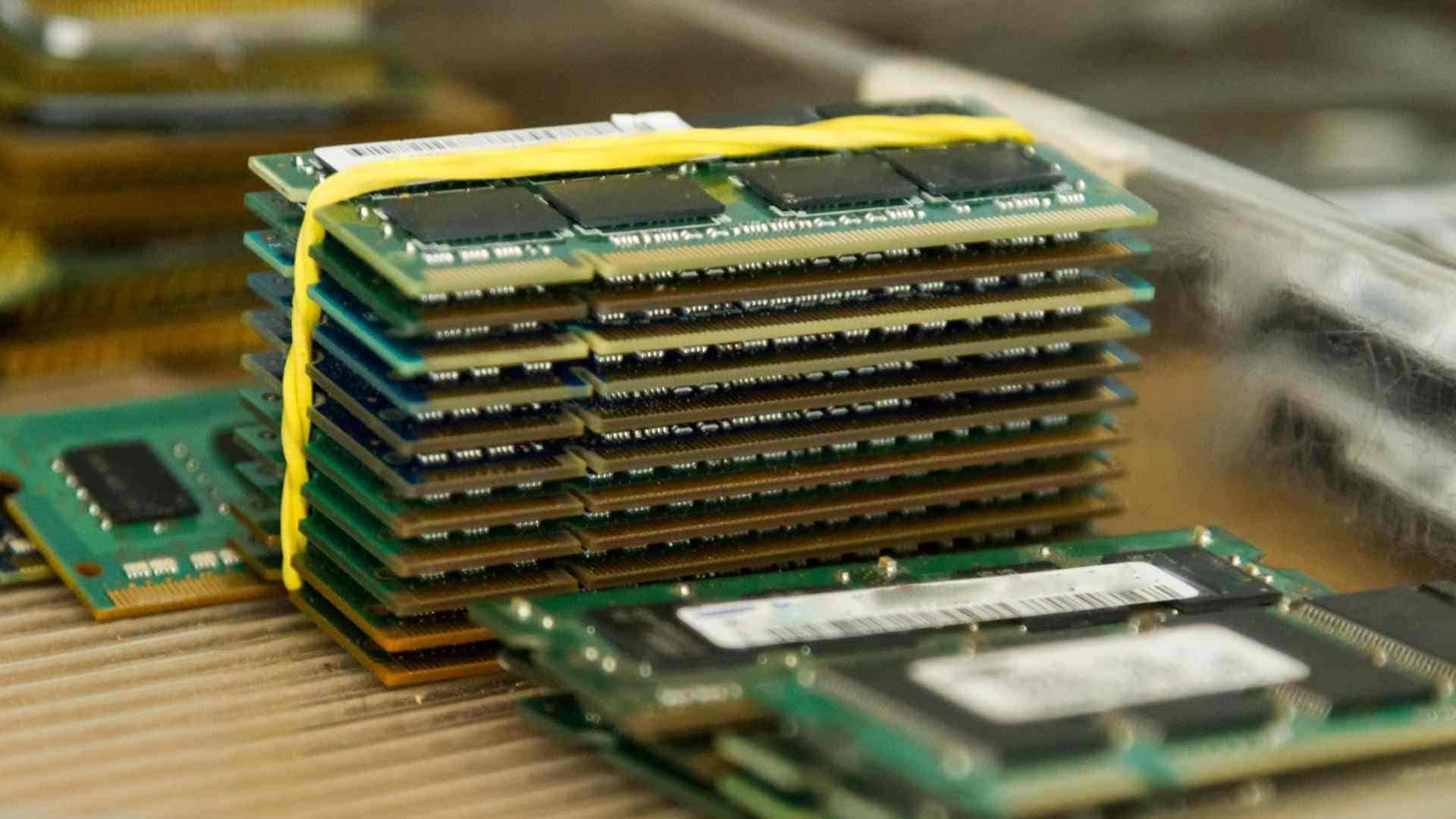 We recommend 8GB of RAM as the minimum for super light productivity and gaming.
If you intend to use CAD software and are a heavy Photoshop user, 16GB to 24GB is recommended. Even more, depending on the scale of work you do.
For casual users who just want to browse the web and write stuff in Word, 4GB should be enough. Pay close attention to how the manufacturer has installed RAM on your laptop.
How many RAM slots does it have? Is the RAM soldered? Soldered RAM is pretty much permanent, not upgradeable by the end user.
Some laptops will have half the RAM soldered onto the mainboard, and the other half will be removable.
PRO TIP
You can add asymmetric amounts of memory to each slot, i.e. 4 in slot 1 +8 in slot 2 , 8 in slot 1 +16 in slot 2, etc.
Laptop Form Factors Explored in More Detail
Ultra Slim
Regular
2-in-1
Desktop Replacement
Let's go into them one by one.
There are 4 main form factors widely available: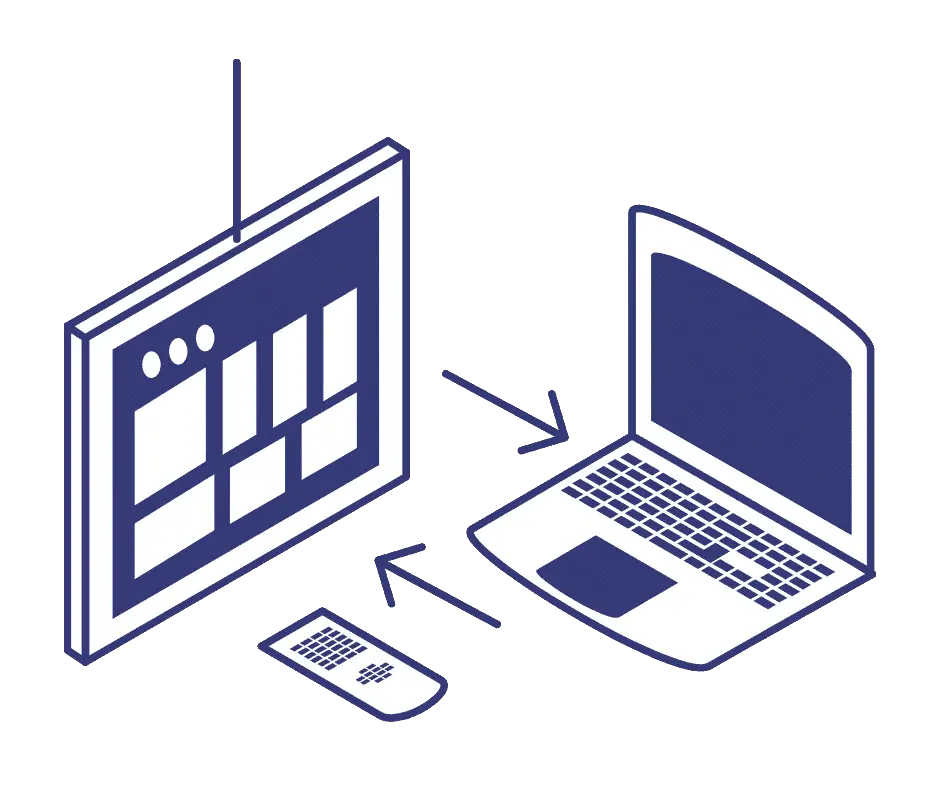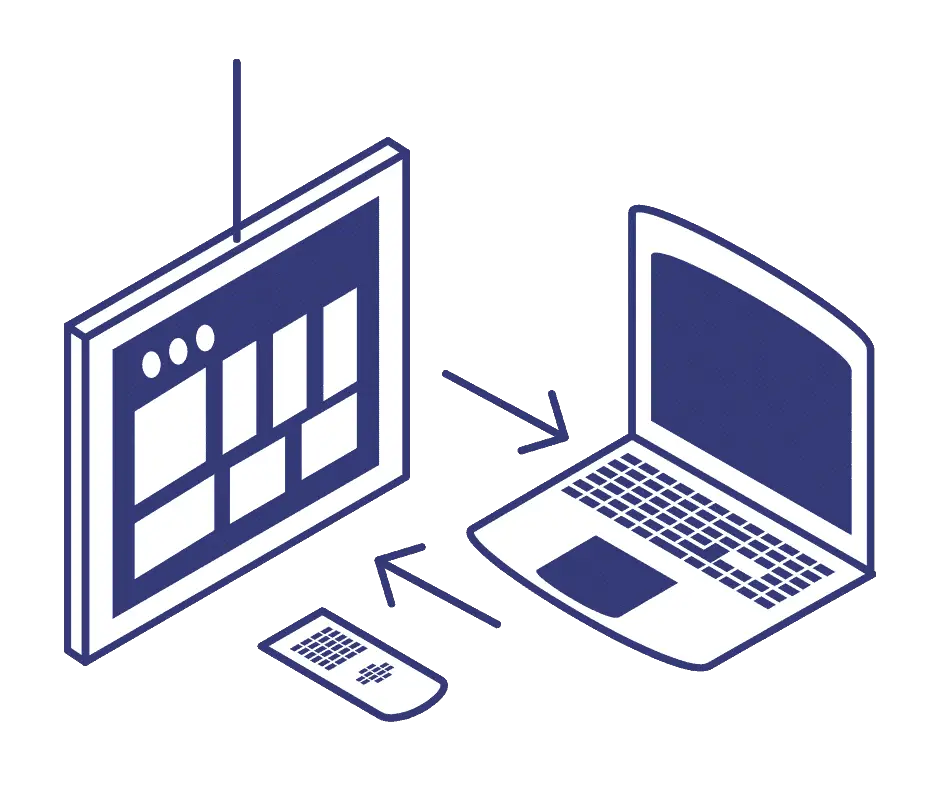 Ultra Slim Form Factor
Ultra slim form factor means the laptop is under 15mm thick and weighs around 2kg.
It will have moderate to high battery life, with decent performance and high levels of portability.
These laptops are great for both college students as well as travelers who want something lightweight yet powerful.
Ultra slim laptops are available with screen sizes around the 11 to 14 inch range, with some rare models bumping it up to 15.6".
Regular Form Factor
Regular form factor laptops have screen sizes between the 14 to 17 inch range, and weight around 2.5 to 3 kilos.
These laptops come with more I/O options, since they have a lot more space on the side of their chassis to accommodate stuff like USB ports, full size HDMI outputs, VGA, SD card readers, DVD drives, etc.
These laptops can be equipped with more power than ultralights, and usually fall in the middle of the price spectrum. Ideal for people who work from home, and businessmen.
Two in One/ Hybrid
Two in one/ Hybrid laptops come in various flavors. Some have displays which swivel 180° so you can use them in various modes- tablet, regular, tent, etc.
Other 2-in-1s like the Microsoft Surface are designed to be tablets with detachable keyboards. They have all the componentry situated within the display housing, and a keyboard which can be easily detached to give you the best of both worlds- portability and productivity.
Snap in the keyboard when you want to write an article, snap it off when you are on the bed with a stylus in your hand. Most 2-in-1 laptops weigh under 2kg with a display size ranging between 11 to 14 inches.
It should be noted that almost all 2-in-1s have touch displays. These are multipurpose tools, which can be used for anything from business to content creation. But you wouldn't want to use one of these for gaming.
Desktop Replacement Form Factor
Desktop replacement form factor is the largest, heaviest, and most impractical of the lot.
It also tends to cost more, because of its niche market segment and the fact that desktop replacement notebooks are packed with top tier hardware.
Efficiency isn't a big concern here, and raw power is preferred instead. You get all the I/O, plenty of storage, a full size keyboard, and heavy duty cooling to keep that high end processor and GPU in check.
A lot of desktop replacement laptops are intended for hardcore gaming or CAD work, because why else would someone carry around a 3.5kg laptop with all that processing power?
You don't want to use these beasts unplugged for more than 4 or 5 hours, since they will run out of juice pretty fast.
The term "desktop replacement" has taken on a new meaning these days, with some of these giants coming in at under 1" thick. But you'll see screen sizes of at least 15.6" and most of the time it will be closer to 17".
A nice example is the CUK ASUS ROG Strix Scar II– this beast carries an Intel Core i7 8750H, RTX 2070, 32GB of RAM, and 1TB NVMe SSD. Weighs 6.5lbs, and is just over an inch thick.
And if you really want to see how EXTREME things get with the desktop replacement form factor, check this out- the ASUS ROG G703GX. Just so you know, it weighs 10.4lbs. So you can cancel that gym membership, and carry this around instead.
PRO TIP
These days, the lines between various form factors are getting blurred as everyone is transitioning towards light and thin.
Even the hardcore gaming laptops have become thinner, with most of them being under 5lbs and 1 inches.
As long as you've got a reasonably thin laptop, portability shouldn't be an issue. 
Focus on battery life and display quality instead, because those two are far more important.
Questions To Ask When Buying Used
You're buying a laptop that someone has used before so there are doubts about the reliability of the product.
Below are some questions that you should keep in mind while looking for a used laptop.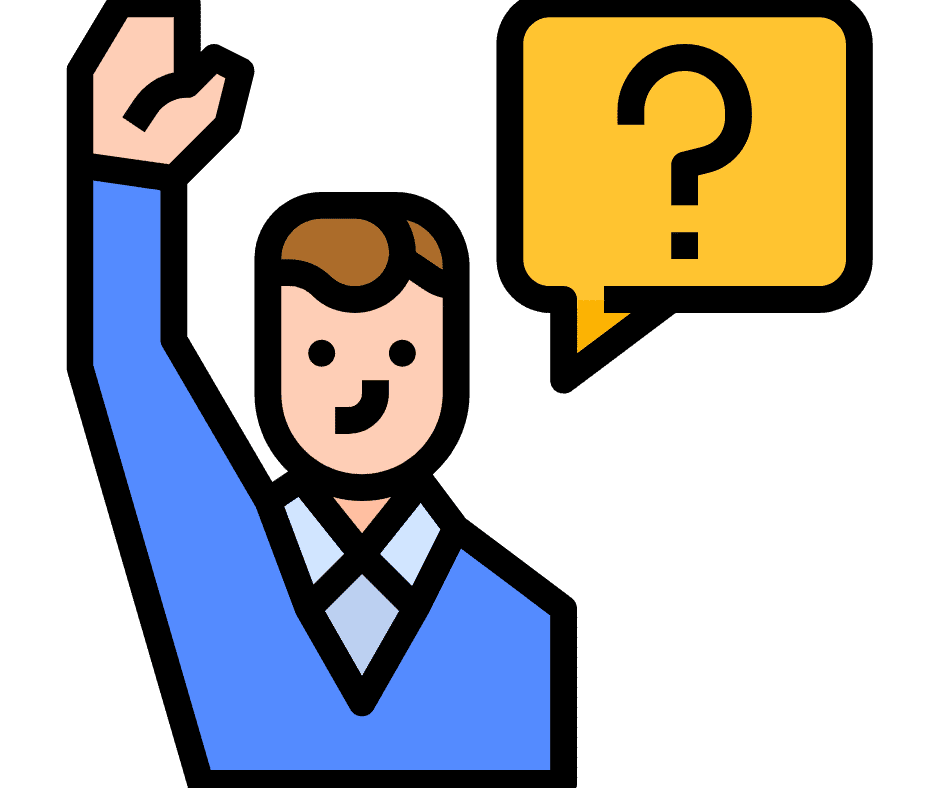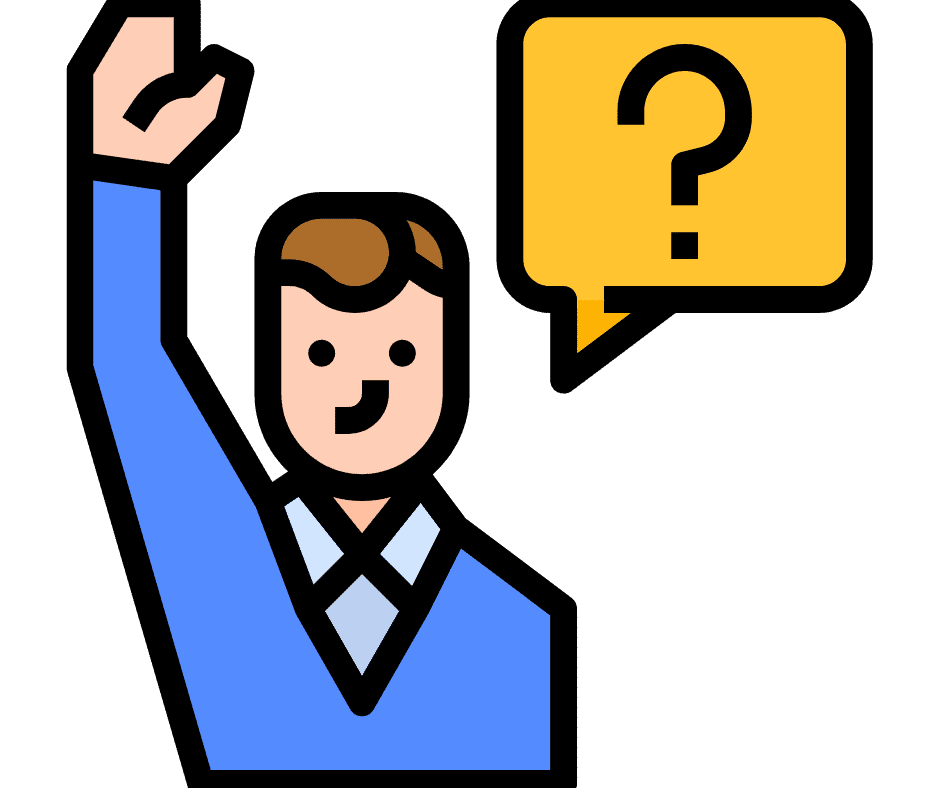 Does it come with a power adapter?
Are there any noticeable bumps or scratches on the body? 
Is the display showing any weird artifacts?
 How's the battery life?
Is the seller reputable, i.e. has he/she received positive reviews from previous buyers?
Do they have the original packaging and accessories?
 Is there any warranty left on the laptop?
Has any spill damage occurred in the past?
PRO TIP
Try to retain the original accessories (charger, booklets, warranty card, cables, mouse, etc.) because it will boost the resale value of your laptop when you list it on the used market.
Some Quick Tips on Optimizing Your Laptop For Gaming
You bought a laptop for general use, but you also want to play light games on it?
If that's the case, you should read these 9 awesome tips to optimize your general purpose laptop into a practical gaming laptop (of course you won't be able to play modern AAA titles but lighter games will definitely run smoothly if you followed these tips).
So, let's dive right in.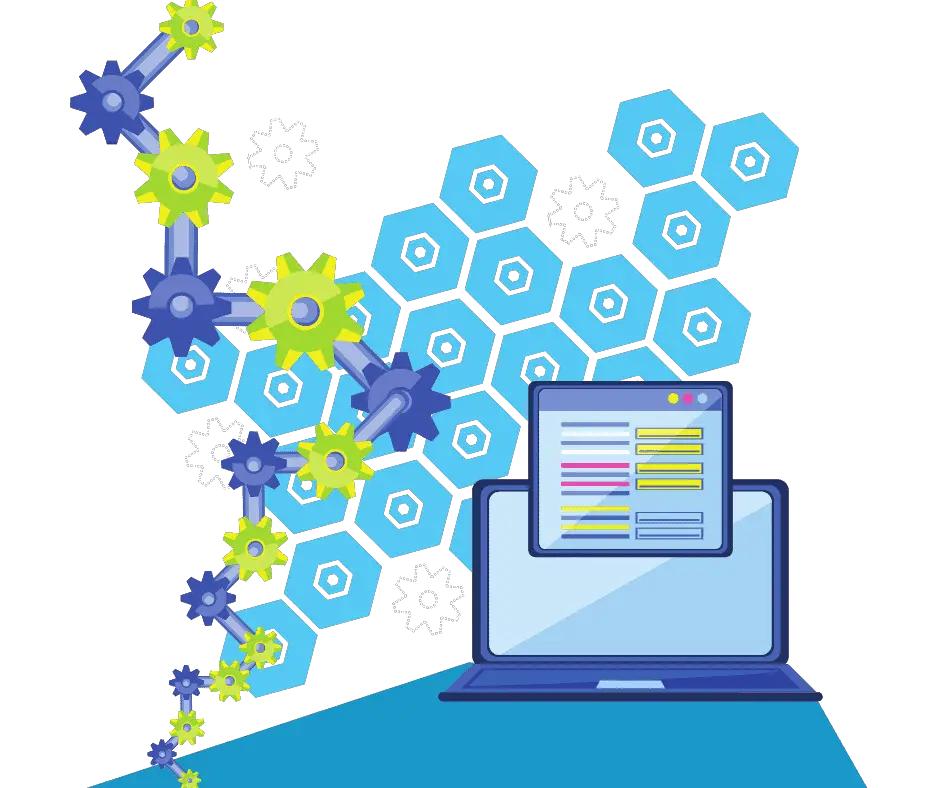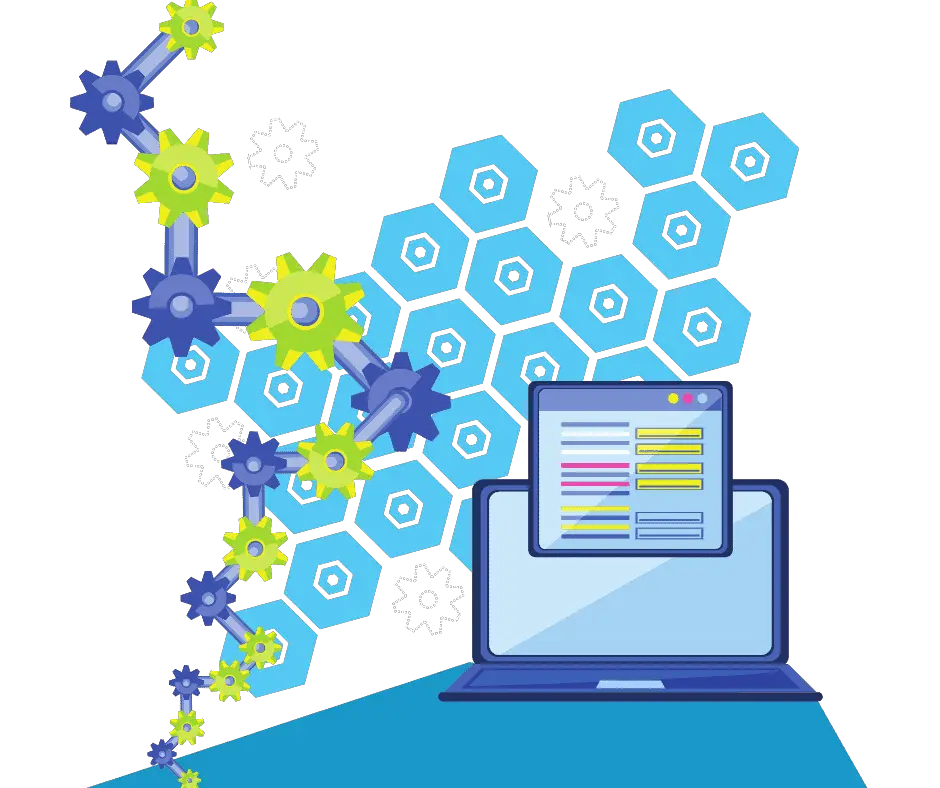 Uninstall all bloatware, and set Windows to maximum performance mode in battery settings.
You also need to disable all unnecessary background processes and telemetry services within Windows 10. 
Store your most frequently played games on the SSD, if your laptop has one.
Purchase a cooling pad if it gets hot, this will allow the CPU and GPU to boost optimally under load.
If the laptop is over 2 years old, open it up and clean out the dust from its cooling system.
Apply some new thermal grease to the CPU and GPU.
Keep graphics card drivers updated for the latest games.
You can also try overclocking the laptop graphics card for more FPS in games.
But be warned- laptops have limited cooling capacity so overclocking is risky and could reduce lifespan of the chips if you do it incorrectly. Check out this guide to get a better idea.
PRO TIP
You can try what we call "game boosting software" if you want the laptop to automatically shutdown background processes and free up RAM whenever you start a game.
It won't do much with a high end gaming machine, but if you've got a budget laptop or some old model from 4 years ago this might actually give you an extra 10 to 15 FPS. Razer Cortex is one of those programs, and you can also check out CPUCores on Steam.
Features You Want in the Laptop Based on the Type of Work
Are you a gamer or a photo editor? Or are you searching for that perfect laptop to enjoy latest Netflix titles?
Whatever your requirement is, we've got all covered.
So let's get going.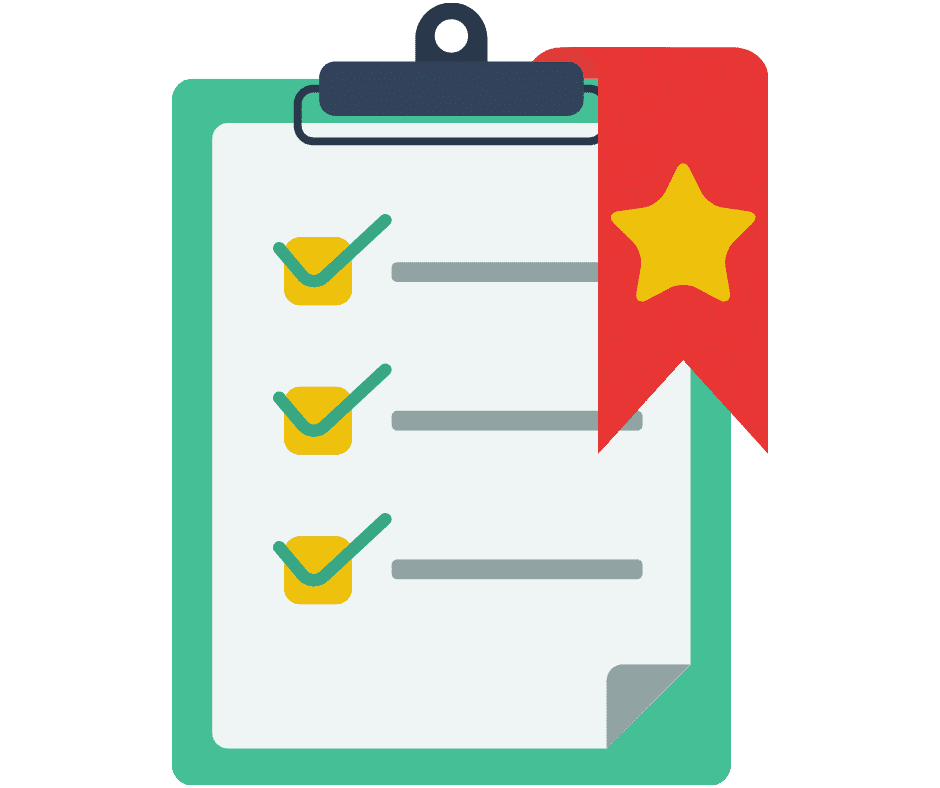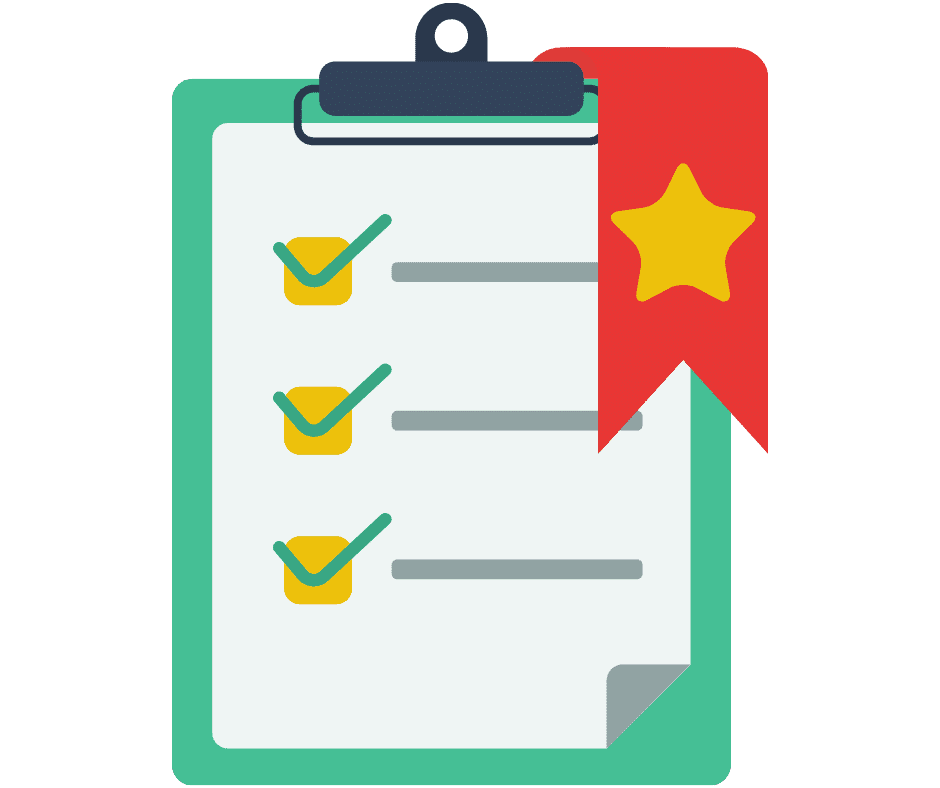 Gaming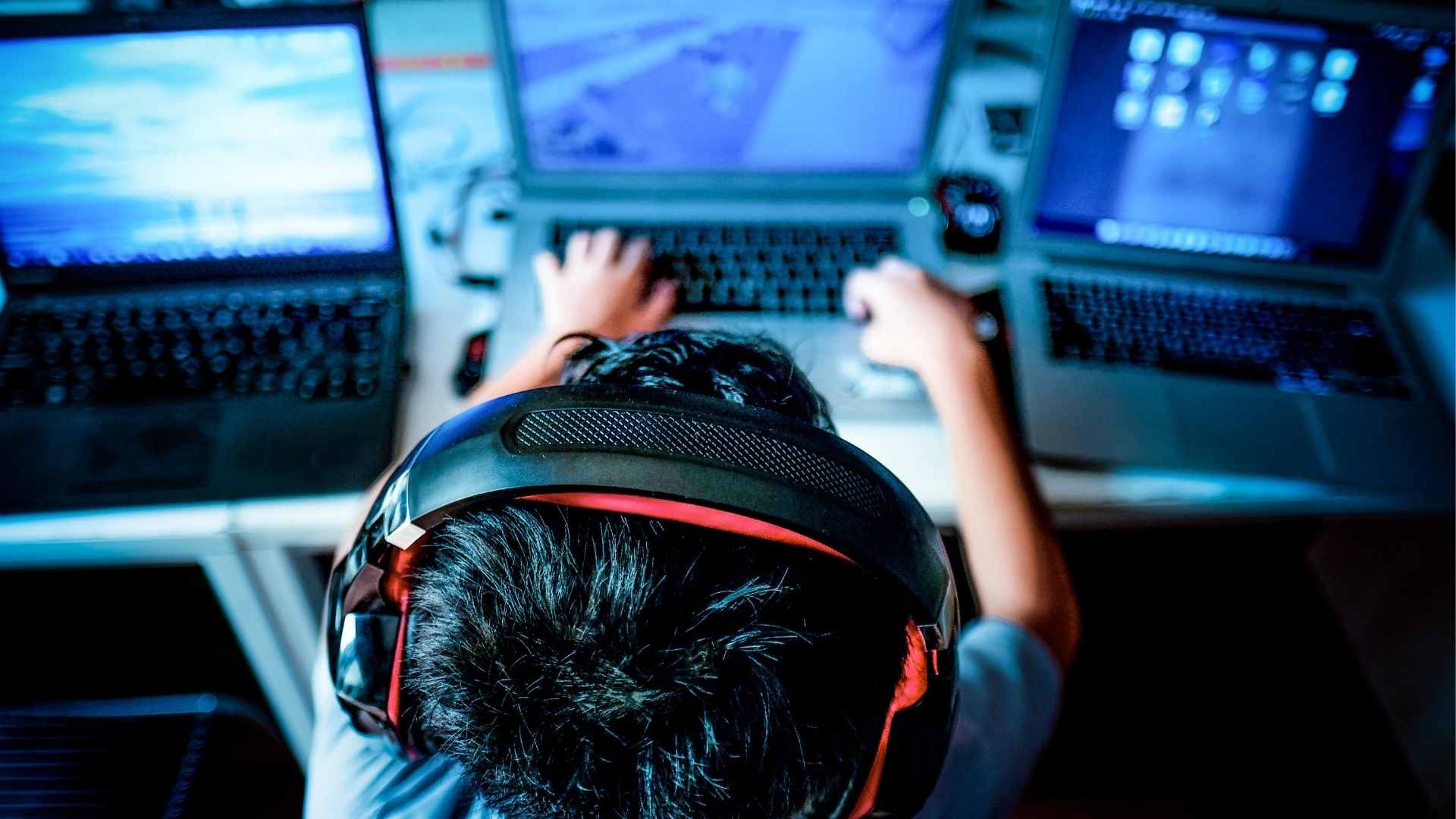 Gaming: A quad core Intel or AMD processor, coupled with a beefy GPU. For competitive gaming you might also want a high refresh rate display- 120 or 144Hz.
As for RAM, no more than 16GB is required. A 512GB or 1TB SSD will allow you to load your games faster, and a hexa-core processor like the i9 8950HK is recommended for gamers who want to stream themselves on Twitch or Mixer.
PRO TIP
You can hook up an external graphics card to your ultra slim laptop (via thunderbolt or Type C) if you want superior gaming performance while also retaining the portability and battery life of an Ultrabook.
Check out external GPU enclosures like the Razer Core X Chroma or AORUS RTX 2070 Gaming Box.
Photo Editing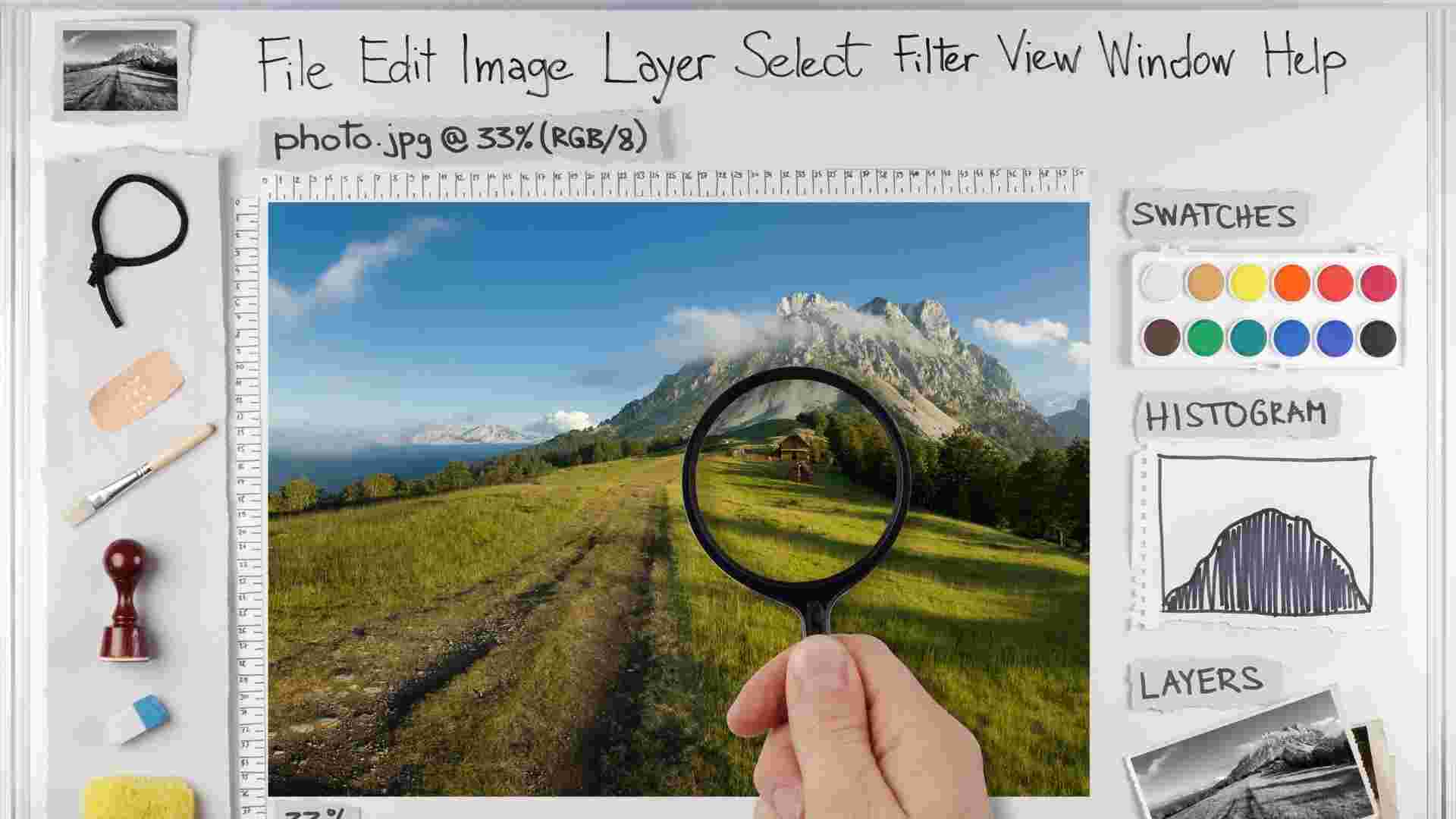 A laptop with at least an Intel Core i5 or Ryzen 5 processor, 8+ GB of RAM, and a fast PCIe NVMe SSD. Having a memory card reader is also helpful.
 A screen with good color accuracy is crucial, so check the spec sheet to know the displays color gamut on the sRGB scale, as well as its brightness and contrast numbers.
The HP Spectre X360 with its 4k OLED panel is an amazing choice, it covers 256% of the sRGB color spectrum and has an insanely high maximum brightness of 483 nits.
PRO TIP
We recommend a minimum screen size of 15" for photo editing, and resolutions like 2560 x 1600 or 3200 x 1800. You can even go for 4k, but remember that touchscreens and high refresh rate aren't requirements for photo editors.
CAD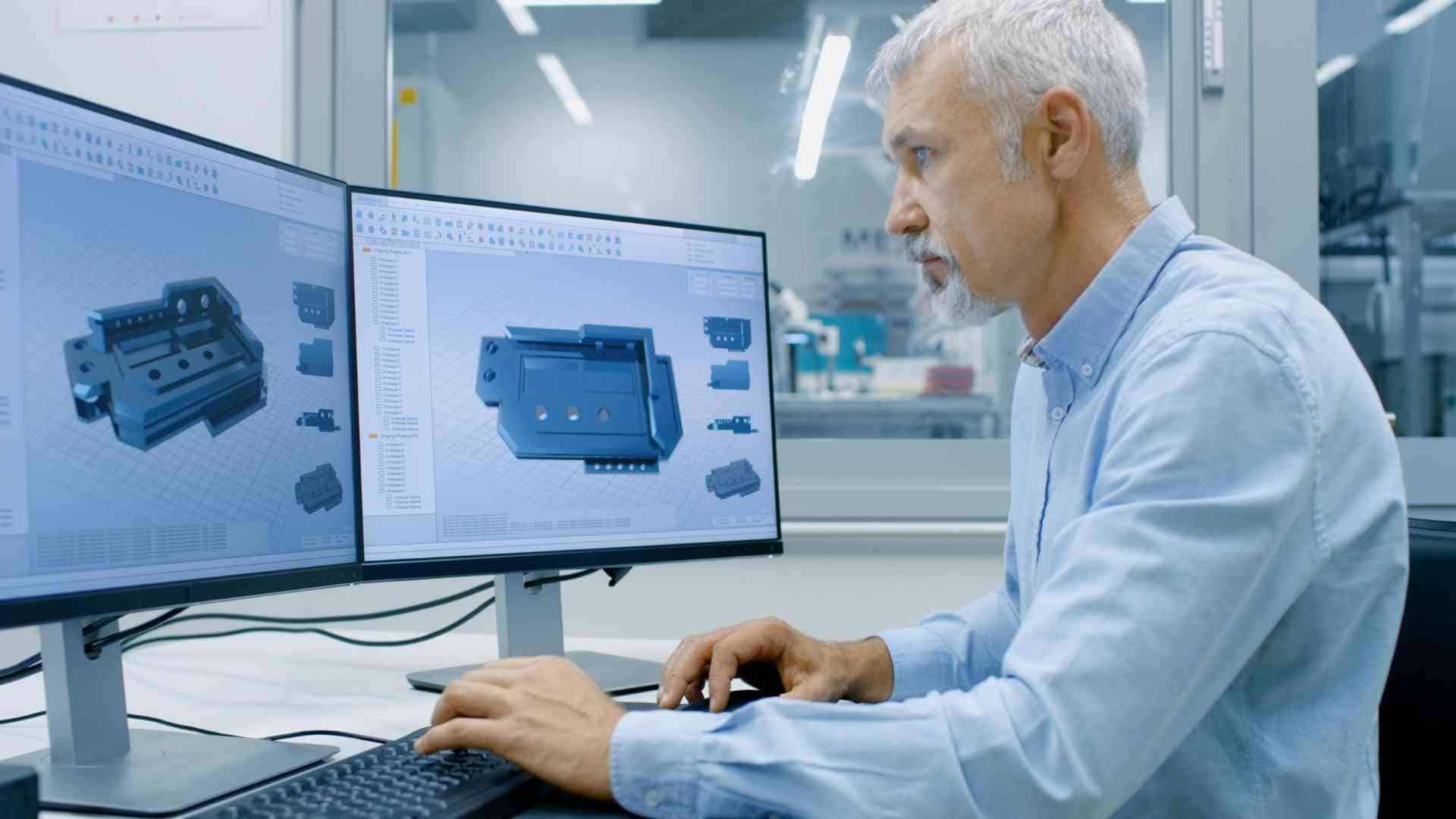 A beefy Intel 8th or 9th gen i7 or better processor with 4 cores and 8 threads minimum. Something like a Ryzen 7 3750H will also be great, since it has good base/ boost clocks along with SMT. 
Don't go with an APU or Celeron processor, since CAD software is extremely heavy on the CPU. You'll also need 16GB or more of RAM if you're serious about 3D development.
Battery life is important, but not as big of a deal since most of the time you'll be working from a table with a power outlet nearby.
PRO TIP
If you're really serious about CAD work, you should get a laptop with the latest NVIDIA Quadro graphics card.
The Quadro lineup of GPUs uses similar hardware to the GeForce line, but all drivers are "certified" which means they are validated extensively for professional applications in collaboration with companies like Autodesk and Maya.
In addition, Quadros are equipped with more VRAM and have higher computer power compared to GeForce cards. A nice entry level workstation laptop is the Lenovo ThinkPad P52s.
Media Consumption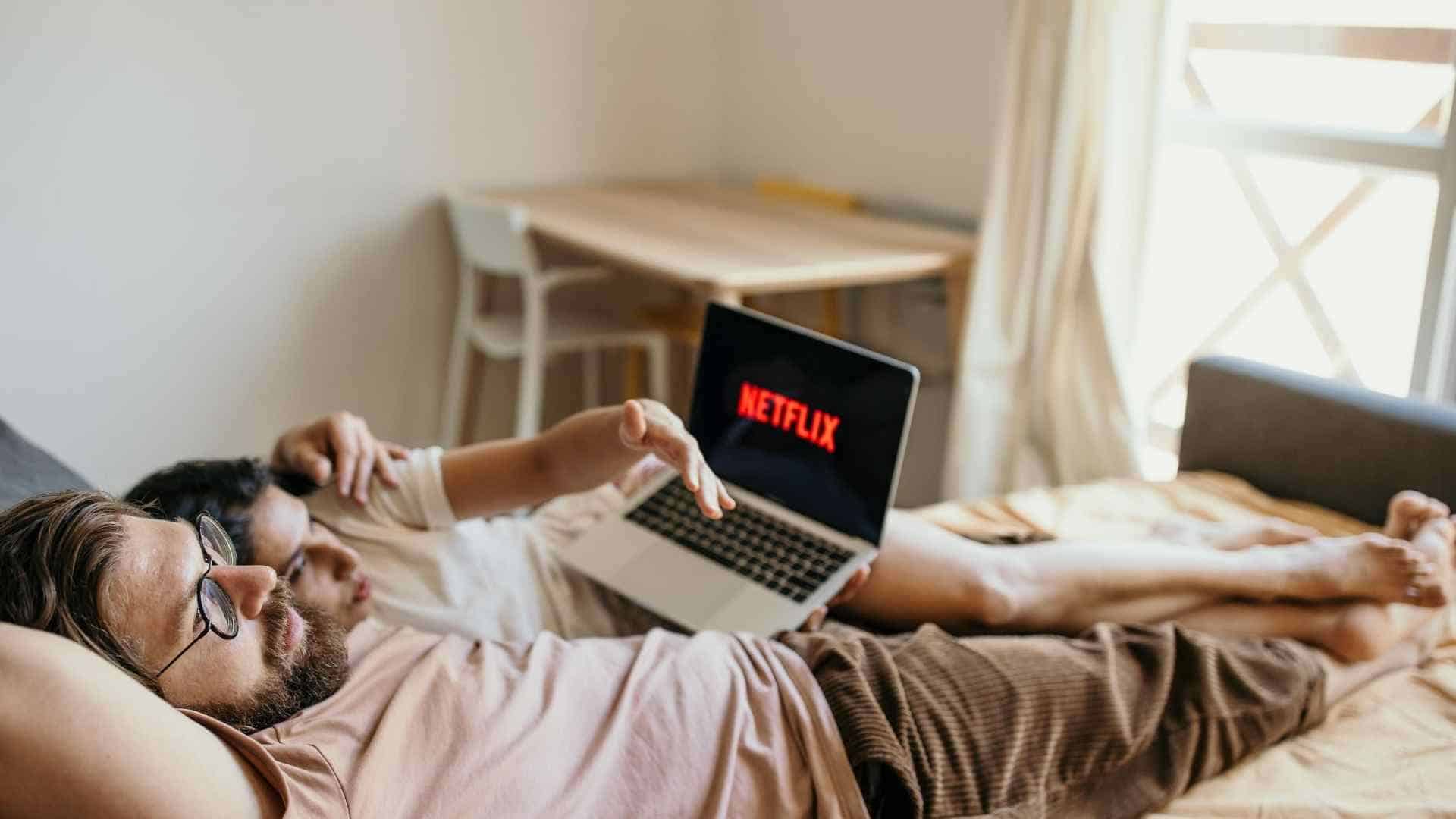 A good FHD or QHD display, maybe even 4K if you've got extra money to burn.
You're aiming at a 16:9 aspect ratio for the screen, since that is the most commonly used one by sites such as Netflix or Hulu.
You'll need a 1TB or larger storage drive in order to store movies and music on the laptop so you can watch them while travelling.
PRO TIP
Having a laptop with good built-in audio really helps when you're trying to watch a movie on Netflix with some friends.
An IPS display is what you should go for as it supports much wider viewing angles and superior colors.
Writing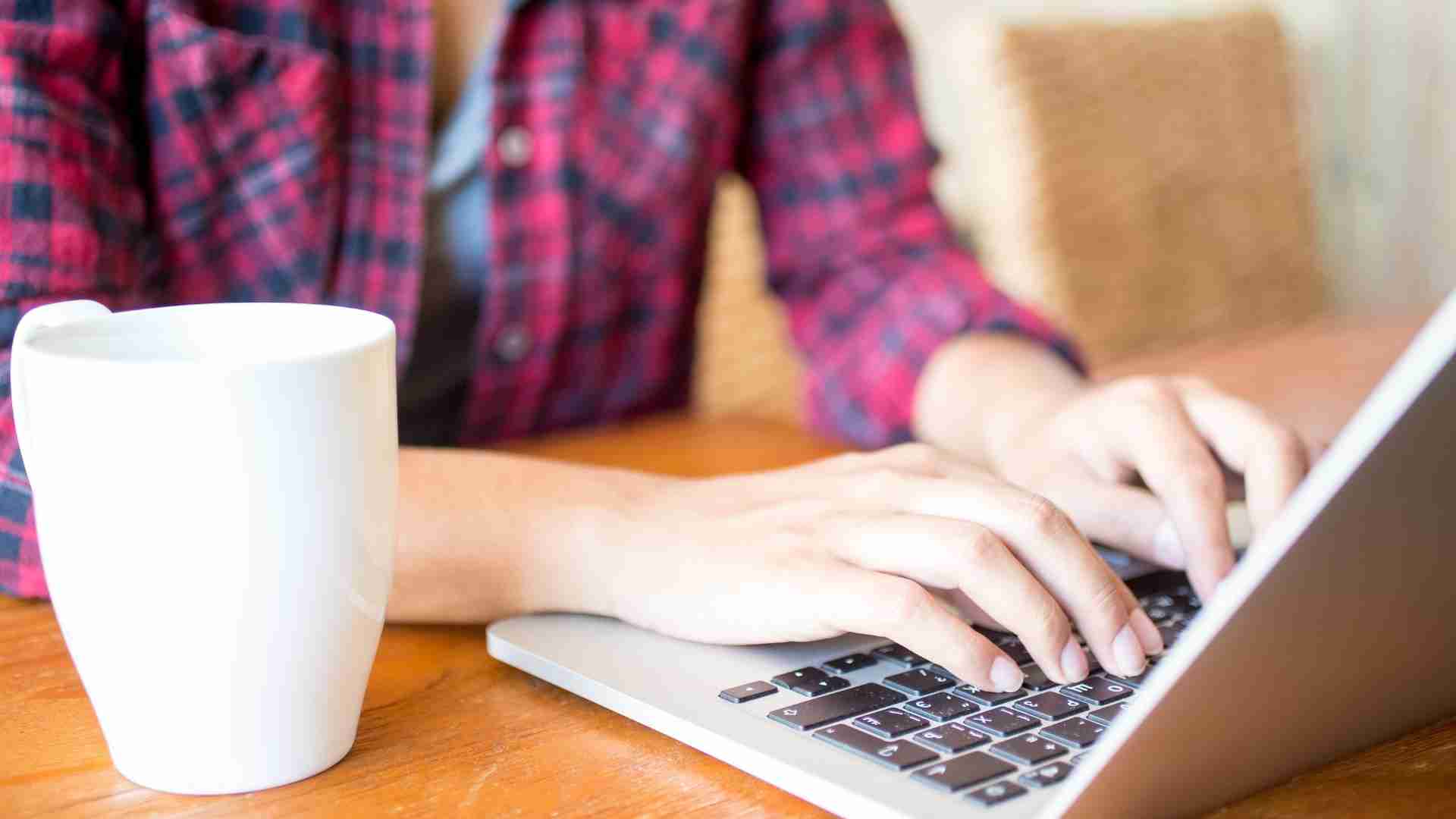 A large battery that delivers 8+hrs of runtime, a keyboard with reasonably good travel and well designed keycaps, a Core i3 or better processor, and a 256GB SSD.
 As for the OS, it comes down to personal preference but having Windows 10 will allow you to easily utilize the MS Office suite of applications.
PRO TIP
Lenovo ThinkPads and Dell XPS laptops cannot be beaten for the money when it comes to keyboard quality and durability.
Having a laptop with a sturdy chassis helps a lot, since the keyboard won't flex downwards as much when you rapidly strike it with your fingers while typing fast.
On the high-end, you can check out the HP Spectre X360. If you're a writer with a limited budget, try the Acer Aspire E15.
Data Science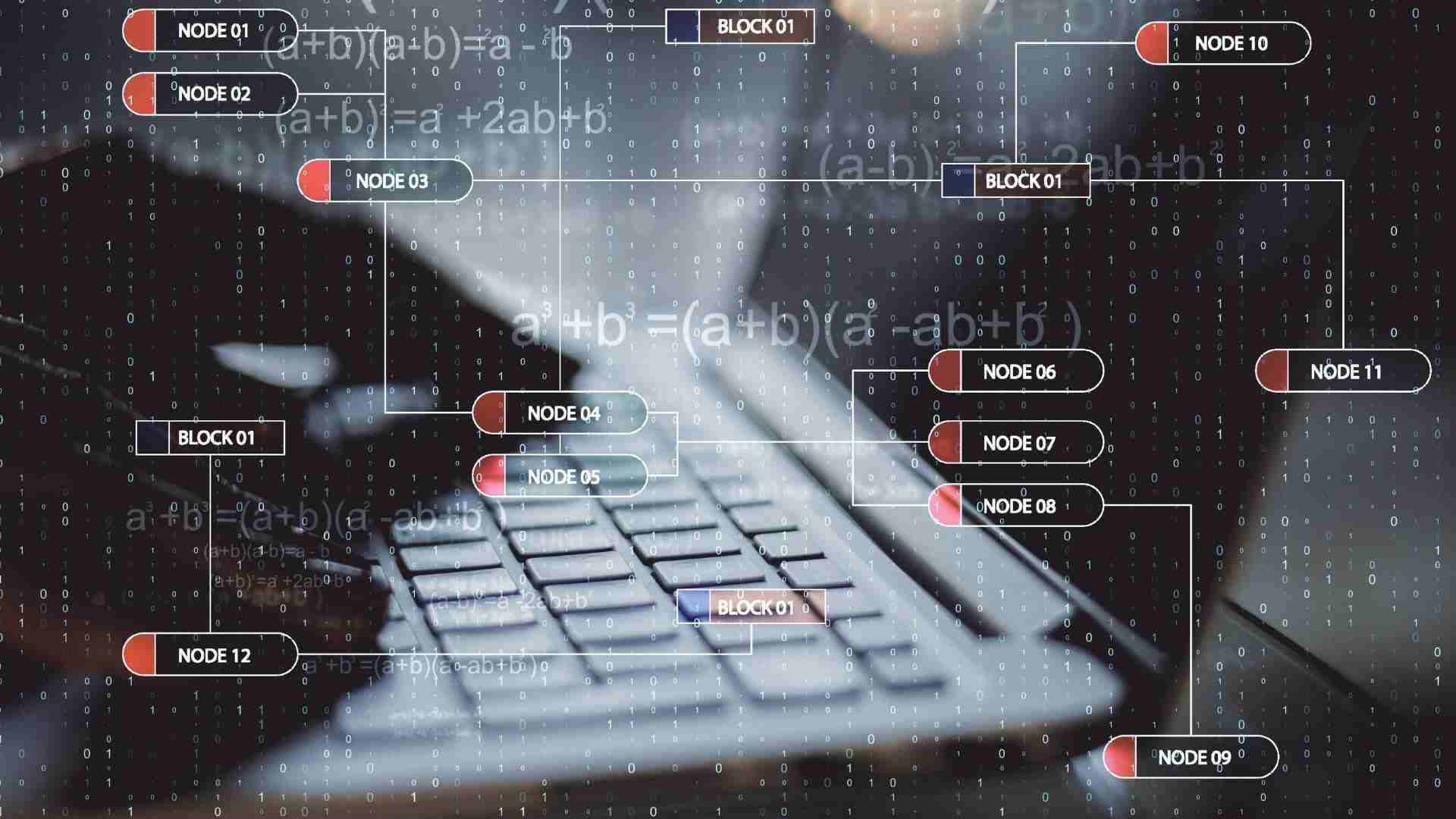 The best laptop for data science is ideally one with at least 8GB of RAM and an Intel 7th gen or higher i5 processor.
You'll be dealing with large datasets, running software such as IBM SPSS or Statistic.
You don't need to focus too much on the display resolution or audio quality, but it should have good full sized keyboard. A Lenovo ThinkPad or Dell XPS will do the job perfectly.
PRO TIP
If you're collecting data from instruments in harsh outdoor environments with a lot of dust, moisture, etc. check out the Panasonic Toughbook series. These laptops are designed to be dropped, submerged, and abused.
Realtors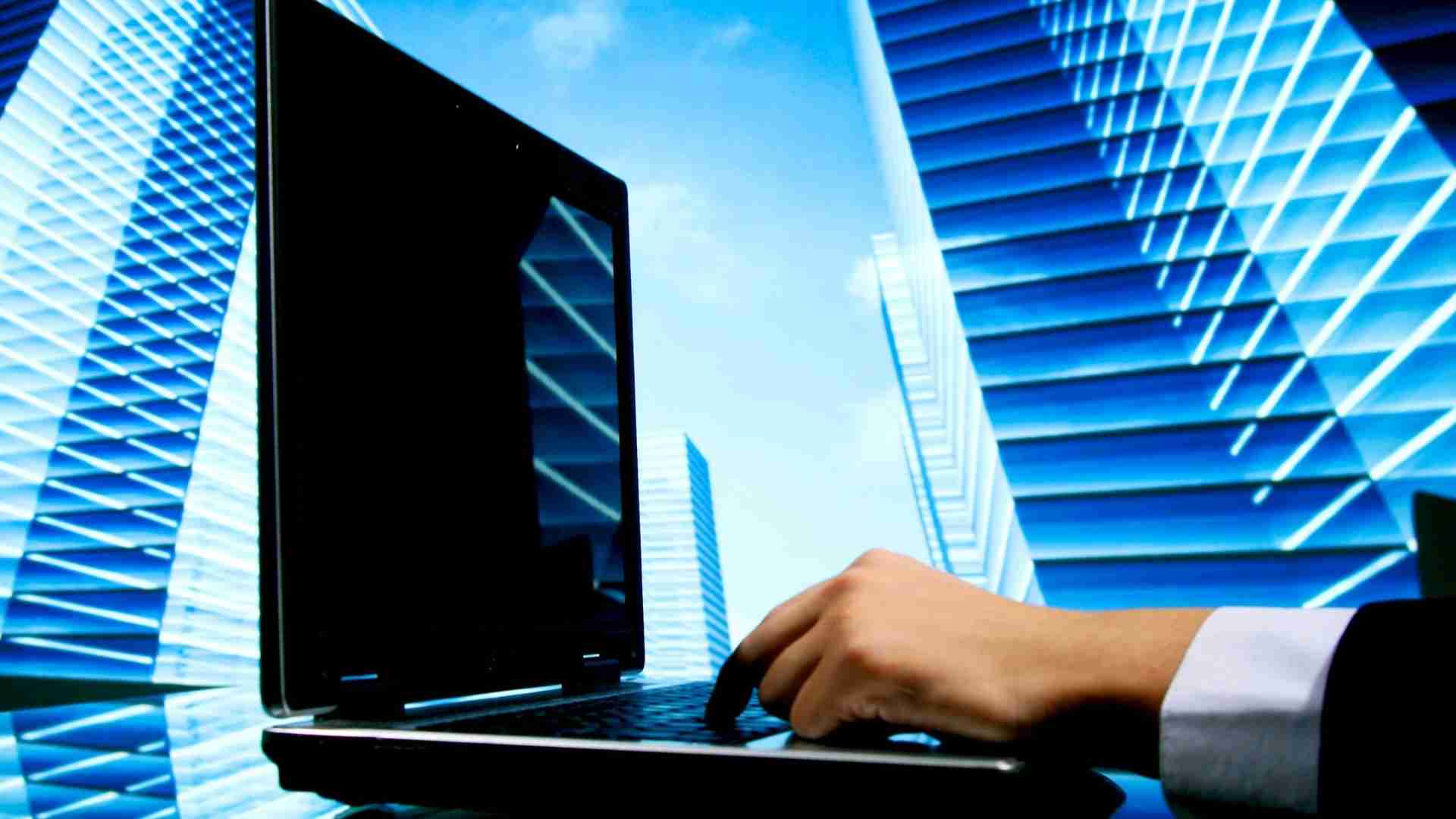 As a real estate agent, you need a laptop that is light and portable with a bright, vivid display that can work outdoors.
Two in one laptops are really good for this role, as they pack enough processing power and storage, along with plenty of battery life to get you through the day.
One of the best laptops for realtors is the ASUS Chromebook Flip C434, and it runs ChromeOS. You can grab one for under 600 dollars if you get the Core m3 version.
PRO TIP
As a realtor, you'll want a laptop with a full-size keyboard to do those spreadsheets. And it should also have a good processor along with enough RAM so you can edit property photos.
If you're already invested into the Apple ecosystem with an iPhone and iPad, get a MacBook Air with a 10th generation Intel i3 processor for on the go file management and photo editing.
If you want slightly more CPU horsepower for professional grade editing of photos and videos, get the MacBook Pro.
If you have a more restricted budget and aren't locked into the Apple ecosystem, a Lenovo ThinkPad or Dell XPS is perfect for you.
Linux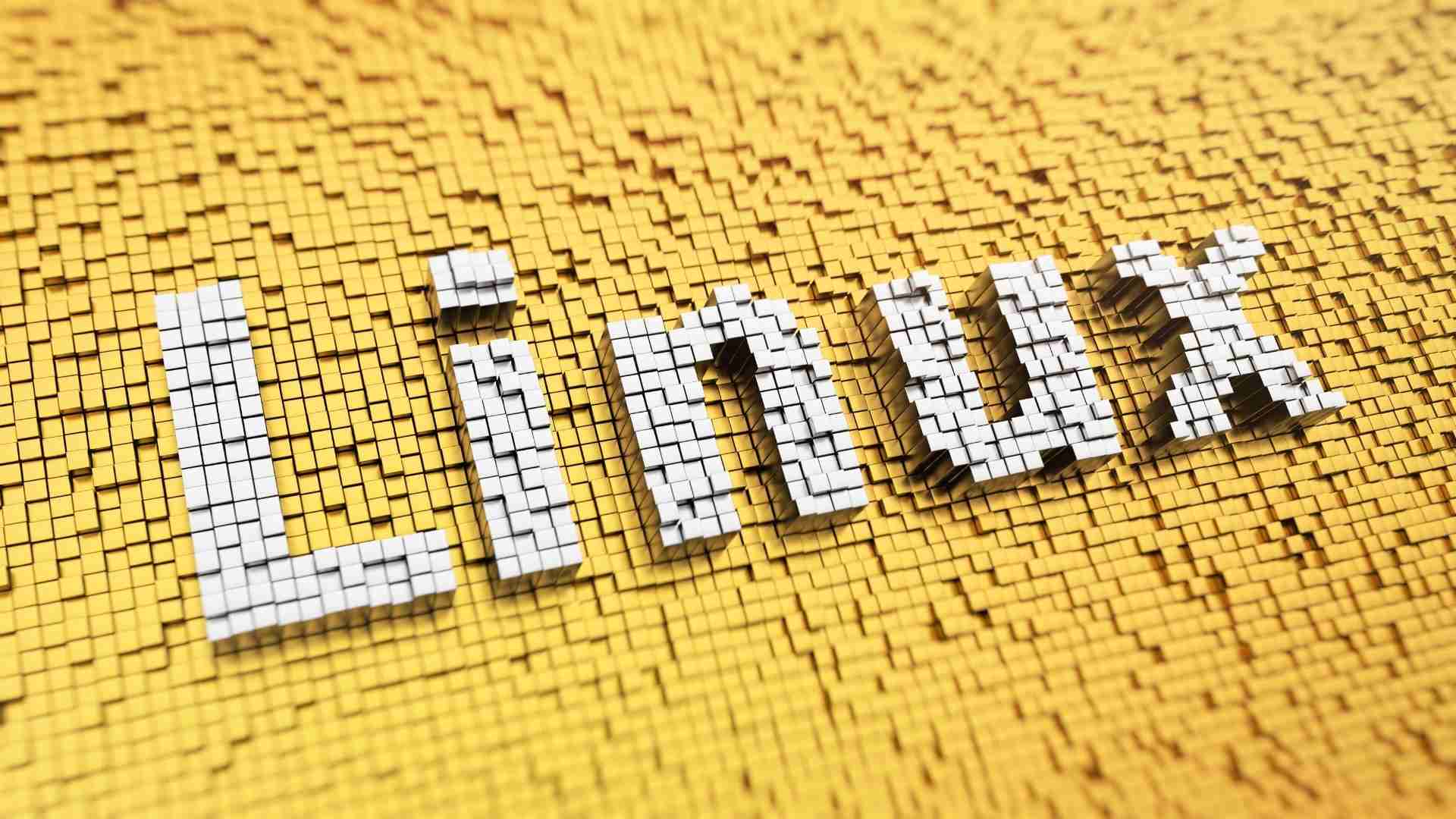 Pretty much any laptop is good to run any Linus distro, so there is no specific hardware recommendations we'd like to make for this one.
You can choose a laptop for Kali Linux depending on your preferences- weight, display resolution, CPU core count, etc. You can choose a machine with 1TB or more of storage if you want to run a dual boot setup.
Are you trying to run Linux on a VM? In that case you'll need 16GB of RAM along with a quad core i7 processor.
PRO TIP
One thing you can do is purchase a laptop with two storage drives- one SSD and one HDD. That way, you can keep your primary OS (Linux/ Windows) in the SSD, and your secondary OS on the HDD.
No more space sharing, or risk of driver/ data corruption.
Djing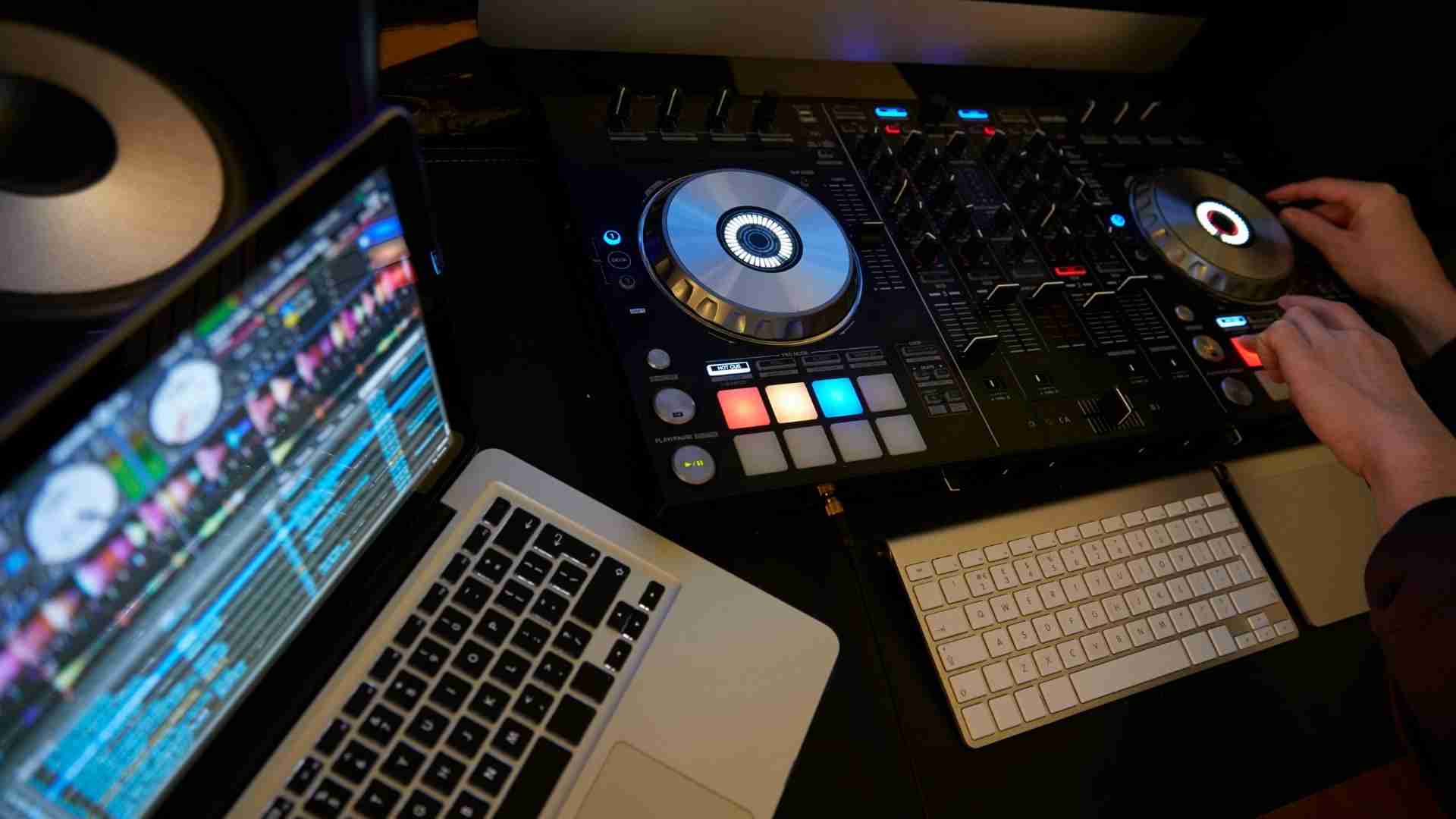 What's the best laptop for Djing? Whether you're spinning disks at home or going on a road tour, you want a laptop with a fast processor, plenty of RAM, and PCIe NVMe storage.
You need to handle multiple music tracks, and that laptop is going to take a beating outdoors so it should be rugged. A MacBook Pro is perfect for DJs as you'll be able to use music production software that is standardized in Hollywood studios.
A high quality display is also very important. The graphics card isn't very important for DJ work, although something like a NVIDIA GeForce MX150 would be nice to have.
PRO TIP
When selecting a laptop for Djing, try searching up online benchmarks to see how it runs Traktor and Serato– the two quintessential Djing tools.
Mac vs Windows: The Everburning Question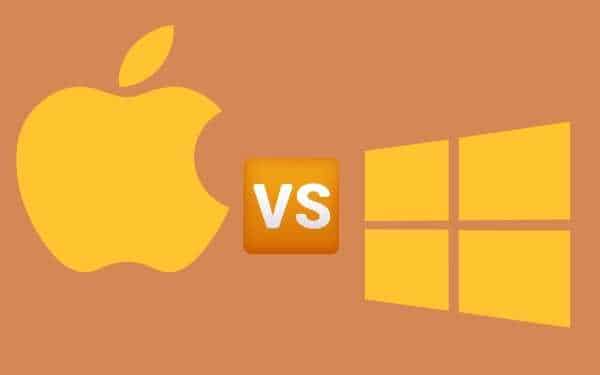 Mac will allow you to use exclusive software like Final Cut Pro for video editing, Logic Pro for music production, and Xcode if you want to develop programs for any Apply device.
MacOS is also relatively free of viruses and bloatware, plus the updates are installed automatically in the background without you being forced to restart in the middle of work. MacOS also offers seamless integration with other Apple devices like the iPad, iPhone, Apple Watch, etc. for when you need to transfer media or files.
You can also text and call from any of your Apple devices using iMessage. MacBooks are often used by students because of their solid build quality, lightweight design, long battery life, great display, and intuitive user experience.
If you're in medical or law school, a MacBook Air might serve you really well.
However Windows gives you more options, both in terms of hardware as well as software. You don't have to spend 2000 dollars on a MacBook with a bad keyboard and outdated graphics card when you can buy a Razer Blade instead.
The ability to use open source software, 3rd party plugins and addons, combined with the wide array of software support makes Windows a great choice for most people. Plus, there's always gaming. You can't game on an Apple computer.
PRO TIP
It is possible to run a modded version of MacOS on a regular PC, by creating a hackintosh. 
You can also get a sample of the MacOS experience by running it on a virtual machine in your Windows 10 PC.
Is ChromeOS for you?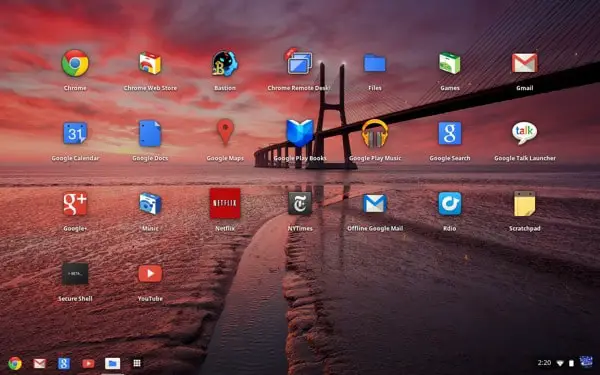 Image credit: Engadget.com
If you're not interested in gaming, CAD, 3D modelling, or any heavy duty content creation, ChromeOS will do a fine job of providing a clutter free and intuitive computing experience for basic users.
You can do school presentations, blog posts, web browsing, Zoom meetings and even run apps from the Google Play Store. Besides, ChromeOS is more intuitive to use on a touchscreen compared to Windows 10.
PRO TIP
ChromeOS has a built-in overview mode which lets you see every window you've got open with a single glance, kind of like Expose on Mac. Press the []]] button (above 6 key) or swiped down from the top with 3 fingers on your trackpad/ touchscreen.
Explaining Netbooks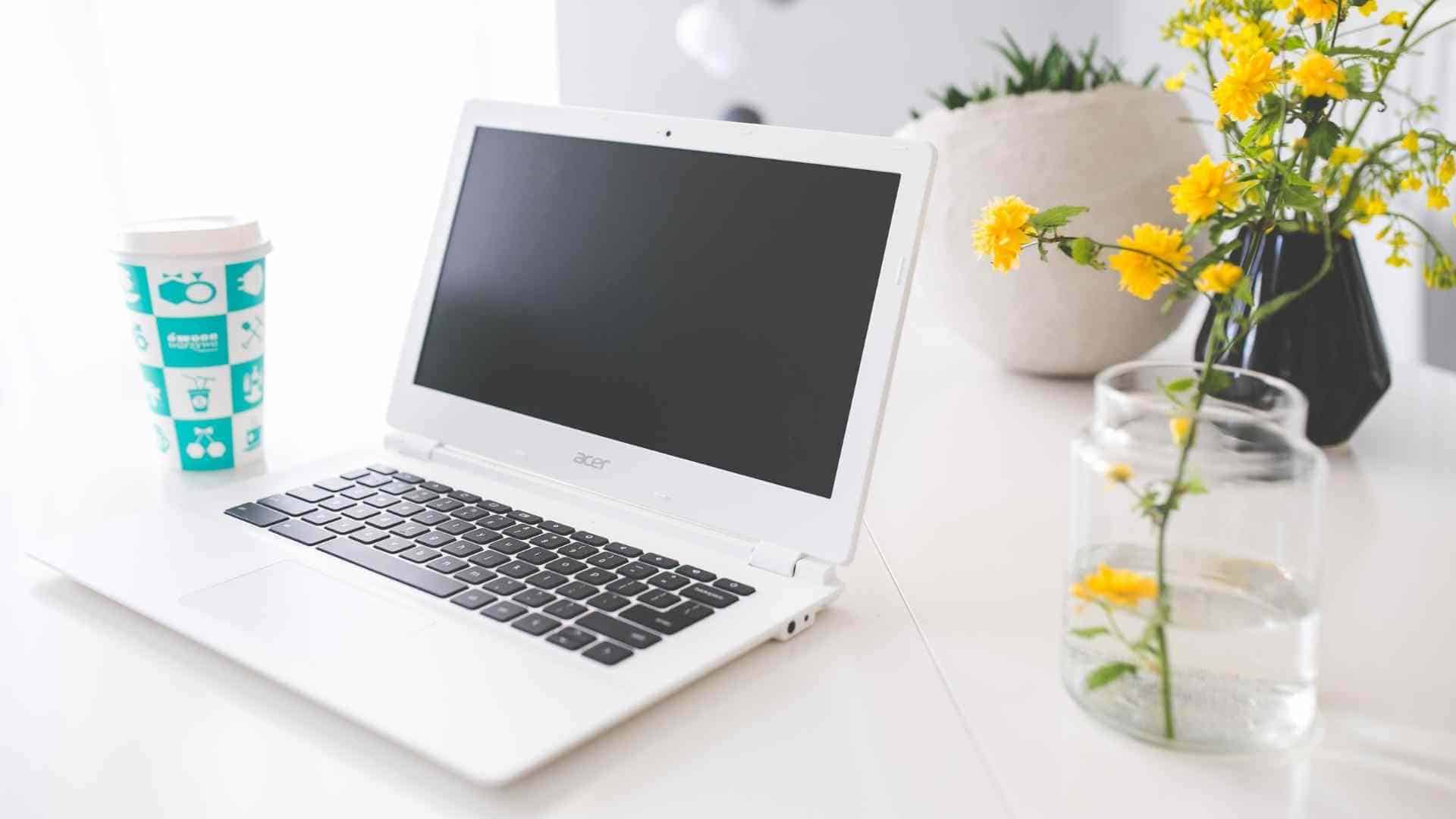 Netbooks are extremely cheap slim form factor machines running Windows 10 in S mode or ChromeOS. They are typically equipped with 2 or 4GB of RAM, an Intel Celeron or Atom processor, and 16 to 32GB of eMMC flash memory.
These laptops rely on cloud storage for holding media files and large documents, and even the software is designed to operate with a high level of dependence on cloud storage.
They are designed to be connected with the internet 24×7, and lack the processing power needed for gaming or multitasking. If you want to write a blog post, article, etc. or browse the web, a netbook will suffice your needs.
PRO TIP
Modern Chromebooks are capable of running Android apps straight from the Play store, so you can actually play your favorite mobile games on them.
We hope this guide helped you find the perfect laptop for your requirement.
Are you specifically looking for a gaming laptop? Then you may want to see our gaming laptop buying guide article.