MacBook Pro laptops are some of the most premium mobile devices in existence and they represent Apple's best. As a result, they are extremely sought after, both in the legal as well as the illegal market.
You might want to know how to unlock a stolen MacBook Ps of laptop design. MacBooks are expensive, but Pro models are even more expensive as they come with the best processors and most storage. Pro MacBooks also have better displays and larger batteries.
Many people search this exact topic on Google. There are several stories of people who purchased second-hand MacBooks online only to find out that it is password locked. Which indicates it was stolen from the previous owner. 
At this point, you have to think- do you file a complaint with the police and hand over the MacBook? Or do you keep it since you've already paid the money and it's technically yours now?
Either way, if you want to unlock a MacBook that belongs to someone else you need to follow certain steps. And we've described those steps in detail within this article. So read on to learn more.
Can You Unlock A Stolen MacBook?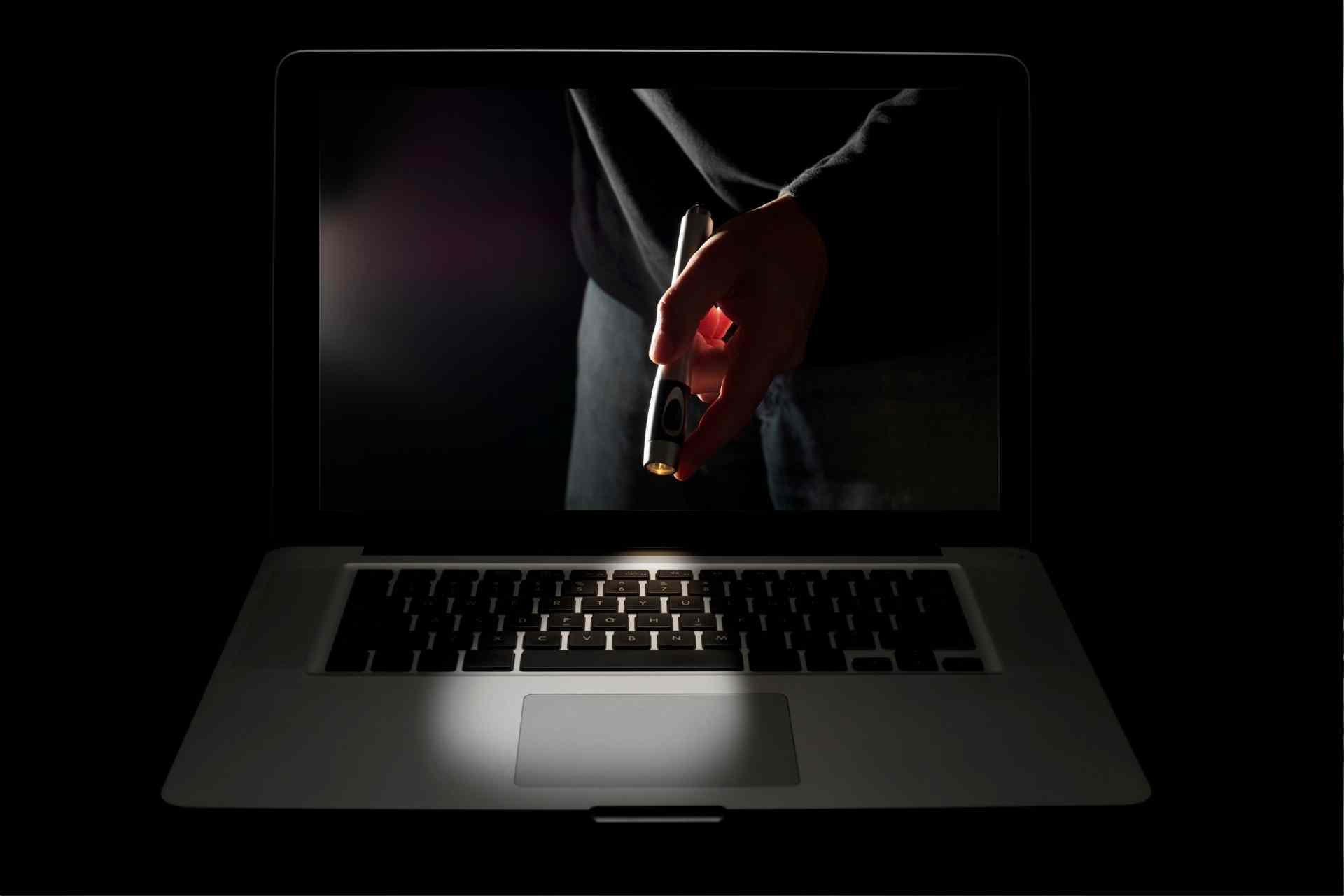 If you're the owner of a MacBook, you might be interested in knowing whether a thief can unlock your MacBook and steal your data/ sell it on the second-hand market.
Well, the short answer is yes- there are ways of unlocking a MacBook without a password. But there are steps you can take to mitigate the loss of data in case your MacBook gets stolen.
First off, you need to set a firmware password. This will ensure that a thief is forced to start up from the designated startup disk instead of their own which bypasses the password lock.
You will find the firmware password option within macOS Recovery, under Utilities> Startup Security Utilities/ Firmware Password Utility. Turn on Firmware Password and enter one within the field. 
Remember it because you will need it if you ever have to start up from a storage drive that isn't the designated startup disk.
After you've set a firmware password, you need to encrypt all the data stored within your MacBook's SSD. For that, you need to use FileVault encryption. This way, even if the storage drive is removed and mounted into a different MacBook, your data will stay safe thanks to the encryption.
To turn on FileVault, go into the Apple Menu> System Preferences > Security & Privacy > FileVault.
What To Do If Your MacBook Is Lost or Stolen?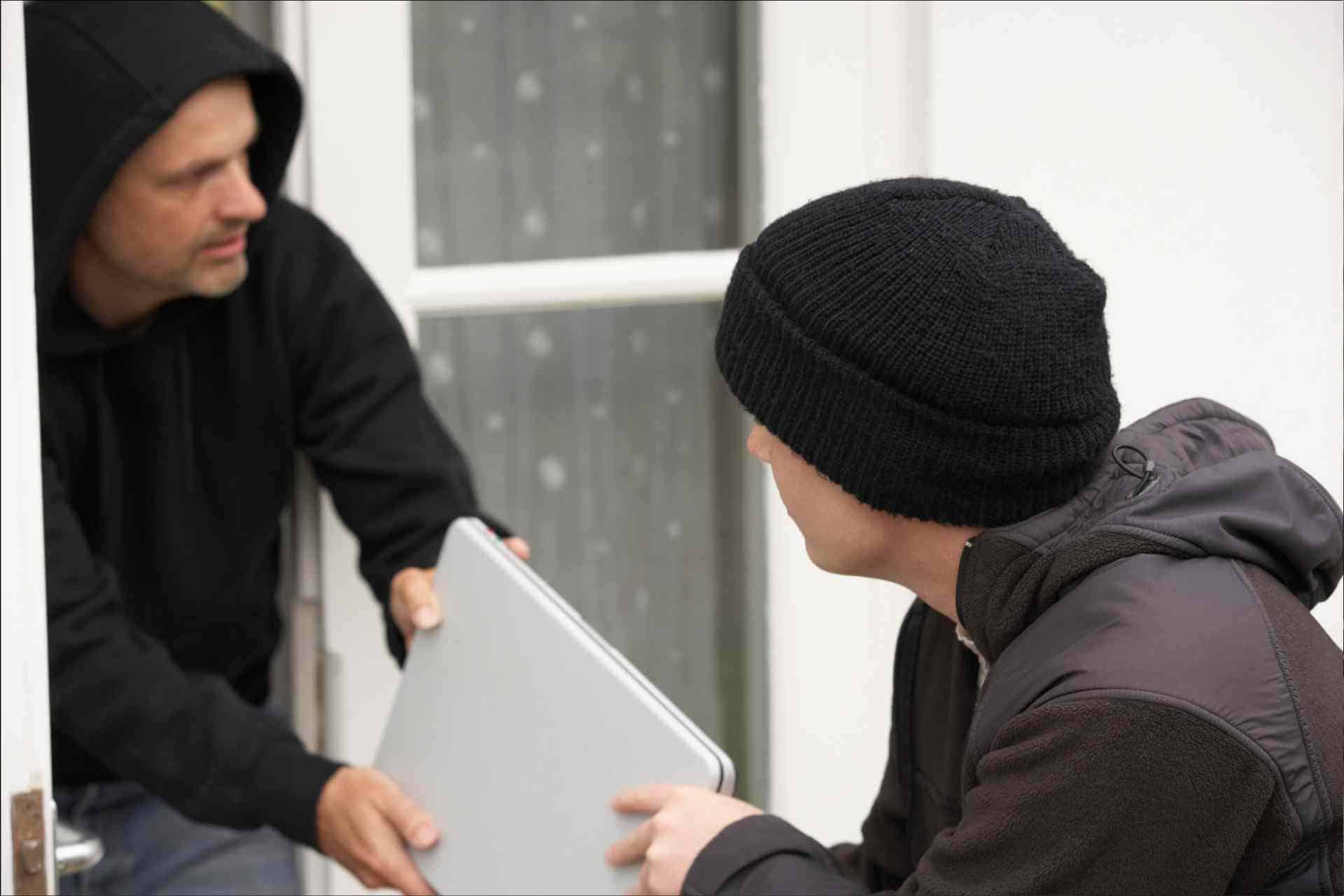 You can't do much once your laptop is actually stolen, other than filing a complaint with the police. What you can do, is take preemptive measures to ease up the recovery process.
The most important step is using the "Find My" app. This combines the Find My iPhone and Find My Friends apps into a single app. You can use it to locate your Mac if it's ever lost or stolen. 
To set up Find My, you can go into the System Preferences within Apple Menu and select Apple ID. Here, you can turn on iCloud sync which will connect your MacBook to the iCloud network whenever it's turned on with an internet connection.
If you report your MacBook as stolen within the app, the next time someone turns it on while it's connected to the internet you will be notified. You will be given the location on a map. 
You can also remotely wipe all the data on your disk if you're scared that the disk might be removed and inserted into a different MacBook. This is an issue if you haven't already encrypted your data with FileVault, and sometimes erasing all data on the disk is the only way to keep it from falling into the wrong hands.
When you mark your MacBook as lost in the Find My app, its password login is disabled and Apple asks you to set a new login password. It also allows you to display a custom message on the screen which the thief/ new user can read.
To unlock your MacBook once you've retrieved it, you can use the password provided on iCloud.com. Use the new password created within Find My instead of your old device password. 
Unlocking A MacBook Pro Without Password | Guide
Let's say you've recovered the stolen laptop but you don't remember your own password. Well, there are some options.
You can reset the password using your Apple ID on the log-in screen. Enter your Apple ID, password, click Next and you'll be given the option to enter a new password. Here, you can also provide a hint to help you remember your password in case you forget it in the future. 
If you try this method and it doesn't work, your account isn't configured to reset the password via Apple ID. If you've forgotten your Apple ID, you can go into the Apple ID website and select "Forgot ID or password".
If FileVault encryption isn't enabled you can use Recovery mode to rest the password on your MacBook Pro. To do this, you have to restart the laptop and instantly hold down Cmd + R until an Apple logo appears. 
Here, select Disk Utility and go into the Terminal from Utilities. Within the Terminal, type "resetpassword" and press Enter (resetpassword has to be in lower case with no spaces).
This command will launch the password reset tool and allow you to change passwords for any non-encrypted accounts on the laptop. 
You can also reset your laptop using the recovery key, this is an option available only if you turned on FileVault encryption before your laptop got stolen.
When you turn on encryption, you are provided with a recovery key that you can use at a later date to reset the login password.
Frequently Asked Questions
Q: Is it illegal for me to use a second-hand laptop knowing that it was stolen?
A: Well, technically it isn't illegal. But it makes you a massive douche, especially if the owner has marked it as stolen on their Find My app. When you turn it on with an internet connection, it will ping the owner via iCloud and they will know it's being used (possibly your location too).

If a complaint has been filed with the police including the serial number of the laptop, you can get into trouble. Best to hand back stolen goods and ask the seller for your money back, especially if you purchased it on a site like eBay which has excellent buyer protection/ return policies. 
Q: I have the Find My app installed and marked my laptop as stolen, but nobody has turned it on (at least not with an internet connection) so I haven't received any updates on its location. What to do?
A: In that case, you shouldn't wait too long before erasing all the data on the laptop's disk. That way, at least you won't hand over any sensitive media (photos, documents, videos, etc.) to the wrong kind of people. All you will lose is the laptop, instead of the laptop AND all your data.

You also need to file a complaint with the local police department and give them the original serial number printed on the box/ receipt you got when you purchased the laptop. This way, they can verify it's your laptop after recovery.
Q: How to factory reset my MacBook?
A: This is pretty easy; all you have to do is hold down Cmd + R during startup. Then you should see the Apple logo with a loading bar, and a utilities menu should appear after some time.

From this menu, select disk utility and erase all the data on your MacBook's internal storage. This also works on an iMac desktop. You can also encrypt the storage drive from here. Then, all you have to do is reinstall Mac OS on your MacBook/ iMac.
Conclusion
We hope this article helped you unlock your stolen MacBook Pro. It works on any Mac device- MacBook Air, iMac, MacBook Pro, etc.
Depending on the generation of MacBook and Mac OS you're using, the options might be arranged slightly differently but they should still be there.
If you're a MacBook owner, make sure to install the Find My app on your phone. Not only will it help you recover stolen devices, it also helps you locate lost devices within the house.
Like your Air Pods or iPhone or iPad. It plays a sound on the lost device so if you're nearby you can locate it easily.