Gloomhaven was originally a board game before it was developed into its highly-popular digital version by developer Flaming Fowl Studios and publisher Asmodee Digital in July 2019.
In this card-based game, tactical role-playing and dungeon-crawling meet up and have a wonderful, challenging time. Its structure as a video game was heavily inspired by other older games, including games that are featured on this list, including the Baldur's Gate series.
Players of Gloomhaven often wonder what others games they can play that are similar to it. Here are our top 15 picks for games like Gloomhaven.
1. Card Hunter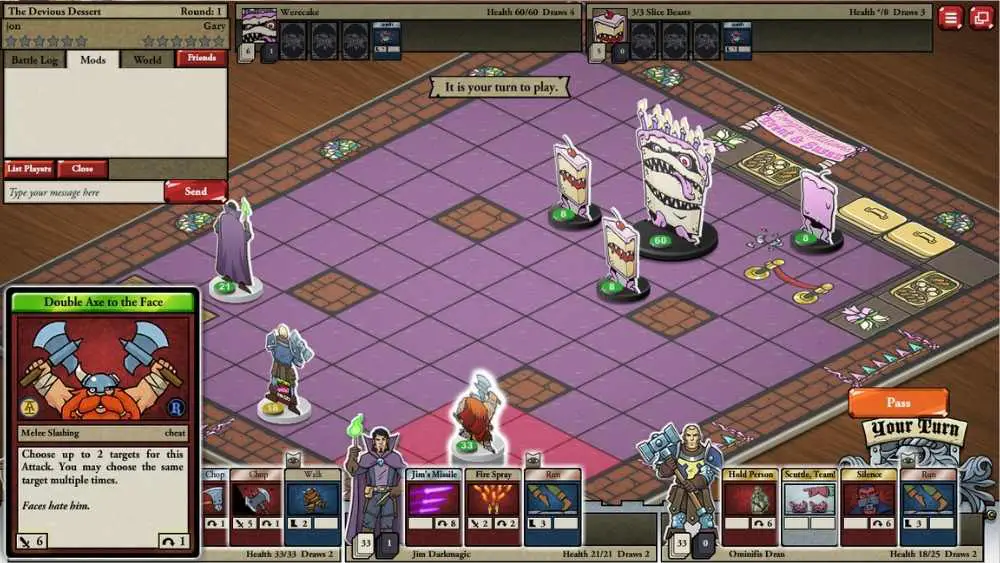 The most similar game to Gloomhaven is quite possibly Card Hunter. This collectible card game blends card play, deck building, tactical combat, and fantasy role-playing for a highly-unique gaming experience. It was released in September 2013 after being developed and published by Blue Manchu. This game is "run" by Gamemaster Gary, who guides you through the tabletop RPG in modules highly comparable to Dungeons & Dragons.
The game uses a tabletop board during combat sequences, making it highly similar to Gloomhaven and other board game-based video games. If you think you could master the game better than Gamemaster Gary, this is the title for you.
It has been the subject of highly favorable reviews, including 85% from PC Gamer and 80% on Metacritic. Card Hunter is available to play both single-player and multiplayer on Steam for Microsoft Windows and OS X.
2. Darkest Dungeon
We previously wrote an article about games similar to Darkest Dungeon. Darkest Dungeon, much like Gloomhaven, features turn-based combat with real-time movement. The player manages a roster of heroes to explore the dungeons and defeat the enemies there.
The game also features permadeath, meaning that you are sent back to the beginning with your save file wiped if you die, so you must navigate the procedurally-generated dungeons carefully. If you are interested in this 2016 Red Hook Studios release, it is available to play on multiple platforms.
3. The Baldur's Gate series
Mentioned earlier on in the list as being similar to Pillars of Eternity, this game series was heavily inspired by the likes of Dungeons & Dragons, Diablo, and Magic: The Gathering. These role-playing fantasy games focus on real-time strategy campaigning.
If you like the idea of the tactical strategies of Gloomhaven combined with the grid-based combat of XCOM, this is the game series for you. The most recent installment of Baldur's Gate, titled Siege of Dragonspear, was released in March 2016 and published by Beamdog.
4. The XCOM series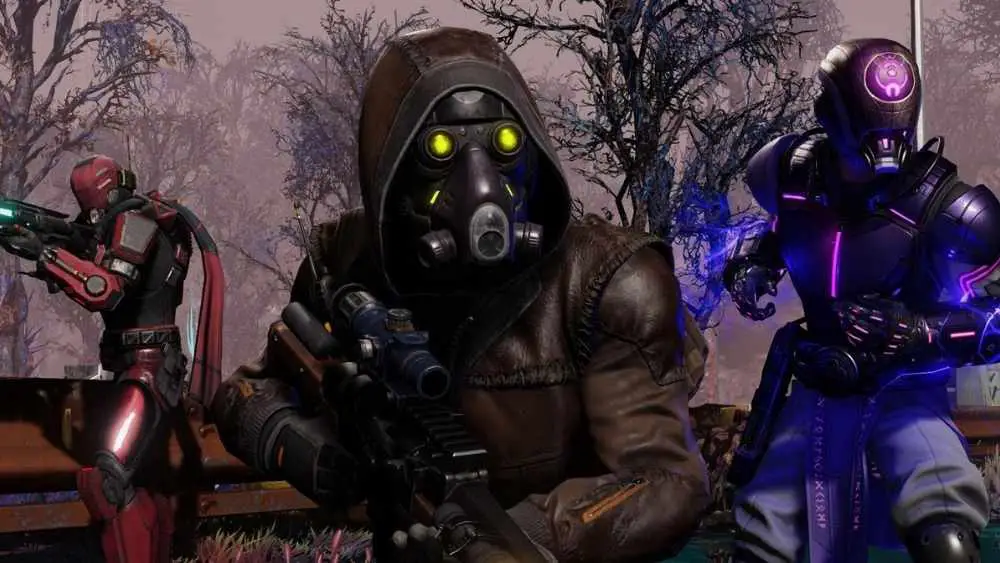 This turn-based tactical-combat science-fiction is similar to the tabletop basis of Gloomhaven. If you enjoy strategizing against hostile aliens and defending your strongholds in a turn-based setting, then this is the game series. Its most recent installment, Chimera Squad, was released in April 2020 and published by 2K Games.
5. Expeditions: Viking
This April 2017 sequel to Expeditions: Conquistador has the same basic gameplay as its predecessor, with a Nordic twist. You control a small band of Vikings in the time around 790 C.E.. It revolves around turn-based and tactical strategy. If you want to play an exciting sequel with elements of both Gloomhaven and of its predecessor, Conquistador, this is the title for you. It is available on Steam for Microsoft Windows.
6. Expeditions: Conquistador
This squad-based tactical RPG was released in May 2013, developed by Logic Artists, and published by THQ Nordic. In this game, you take the role of a Spanish conquistador dominating Mexico and Hispaniola in 1518 to 1520. This game features resource management and branching plot lines. This game is similar to Gloomhaven in its role-playing and tactical elements. If you enjoy this title, you will enjoy its sequel, Expeditions: Viking.
7. Pillars of Eternity
This March 2015 title by Obsidian Entertainment is considered a spiritual successor to the Baldur's Gate series, which is also featured on this list. The game uses party-based real-time tactical gameplay, with 3-D models against a 2-D pre-rendered background, with game mechanics and a character class system similar to that on Dungeons & Dragons.
PC Gamer gave it a 92% rating for its complex story lines, Baldur's Gate-esque art style, and impeccably-executed role-playing. Its sequel, Pillars of Eternity II: Deadfire, was released in May 2018.
8. FTL: Faster than Light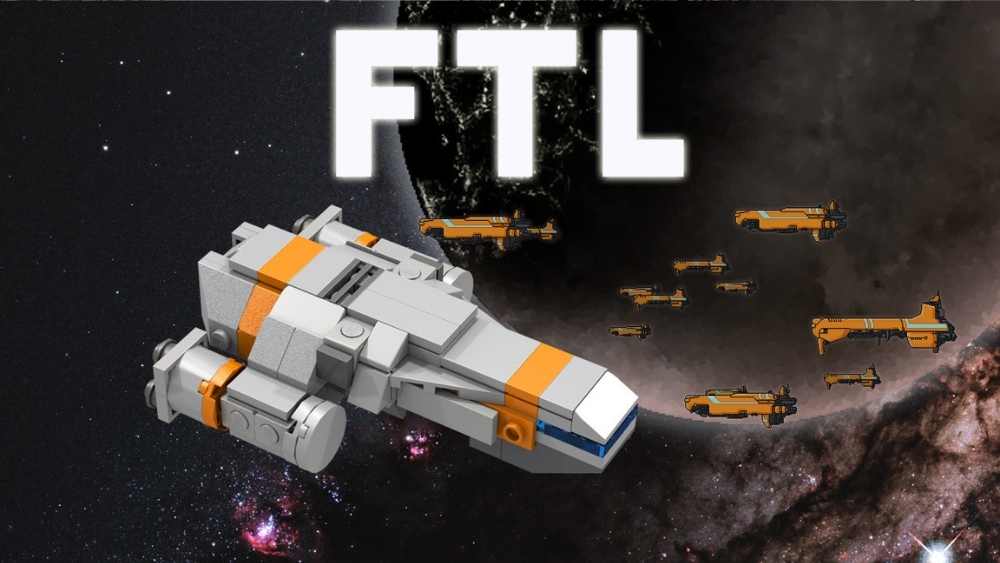 This September 2012 real-time strategy roguelike was the first game by indie developers Justin Ma and Matthew Davis, who went on to create Into the Breach, which was featured in our article, 16 Games Like Darkest Dungeon.
Published up the name Subset Studios, this game is set in space, focusing on the crew of one spaceship. The gameplay features randomly-generated space sectors, similar to roguelike maps, and you must fight enemies in each space sector via waypoints that also offer resources. If you want to play Gloomhaven in space with a permadeath feature, this is the game for you.
9. Dream Quest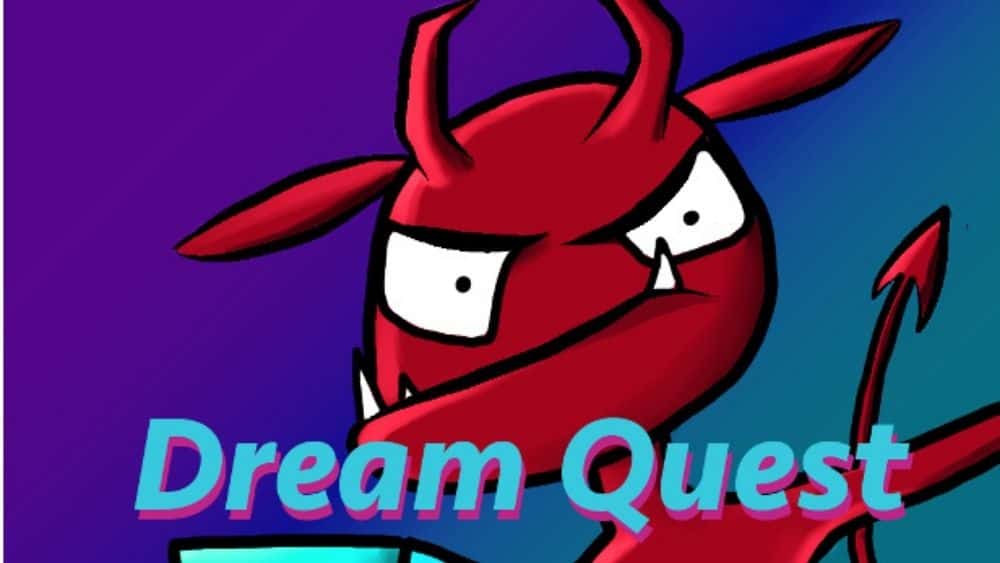 If you want to build a deck of cards in a roguelike environment, then you should try Dream Quest. This May 2014 game was developed and published by Peter Whalen, who formerly worked on the Hearthstone games via Blizzard Entertainment.
Inspired by Magic: The Gathering and other fantasy RPGs, this game is played in 30-minute sessions within randomly generated levels. If you want to build your hand and explore the dungeons, this is the next game you should play on Steam for Microsoft Windows or macOS.
10. Slay the Spire
This game is arguably even more card-based than Gloomhaven. This 2019 roguelike card game challenges the player to work their way up to the top of a spire, where the final boss of each spire dwells. Even if you aren't sure about the roguelike aspect of this game, the cards upon which it is built will fascinate fans of tabletop games like Gloomhaven.
11. Shadowrun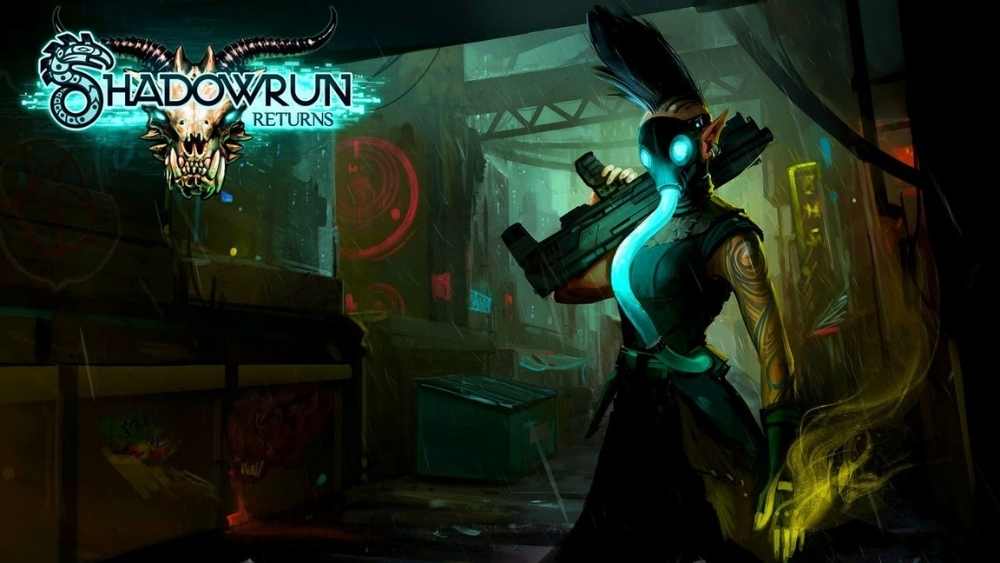 This game was also featured in our article, 18 Games Like Disgaea. This science-fantasy series is done in a table-top style, making it highly similar in layout to Gloomhaven. Set in the same world as Earthdawn, a 1993 title originally from FASA. The most recent installment of Shadowrun was released in 2019.
If you think you would enjoy a cyberpunk fantasy RPG based on a 6-sided dice system, this is the next game that you should try.
12. The Divinity series
Most of the games in this action RPG series was developed by Larian Studios. The first game was released in September 2002, and the most recent installment, Divinity: Original Sin II, was released in September 2017.
If you are a fan of more action and less tactics, this is the series for you, as much of the series focuses on the latter aspect over the former. Its two spin-offs, Dragon Commander and the on-hiatus Fallen Heroes, focus more on its tactical aspect, if that is the player's primary interest.
13. The Wasteland series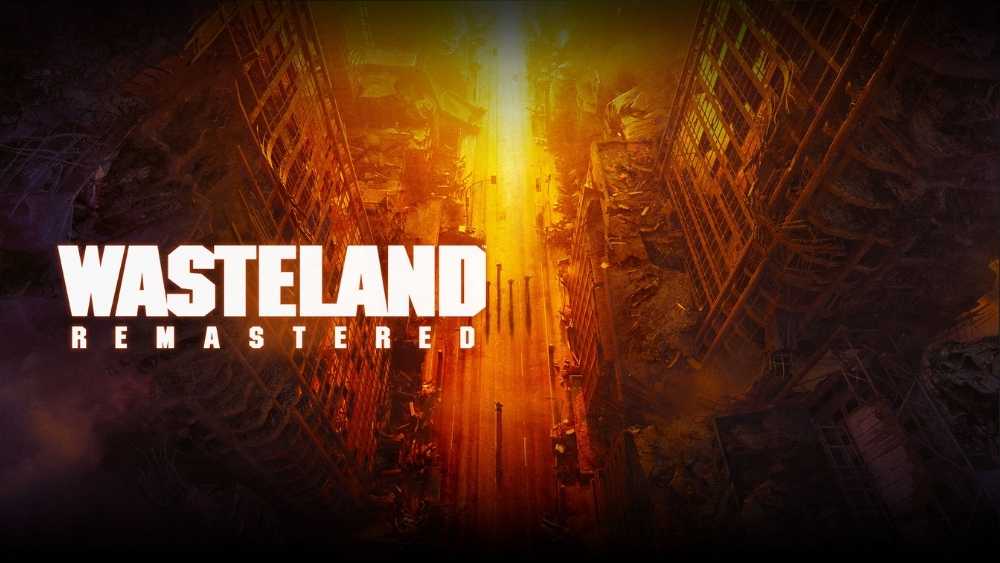 This open-world post-apocalyptic RPG series began in 1988 on Microsoft DOS, developed by Interplay. This series later spawned the Fallout series of games. Highly similar to XCOM, which has been featured on several of our lists related to tactics-based video games, this game features turn-based combat.
The most recent installment, Wasteland 3, was developed by inXile Entertainment and released in August 2020 for multiple platforms, including PC, macOS, Linux, the PlayStation 4, and the Xbox One.
14. Shadow Tactics: Blades of the Shogun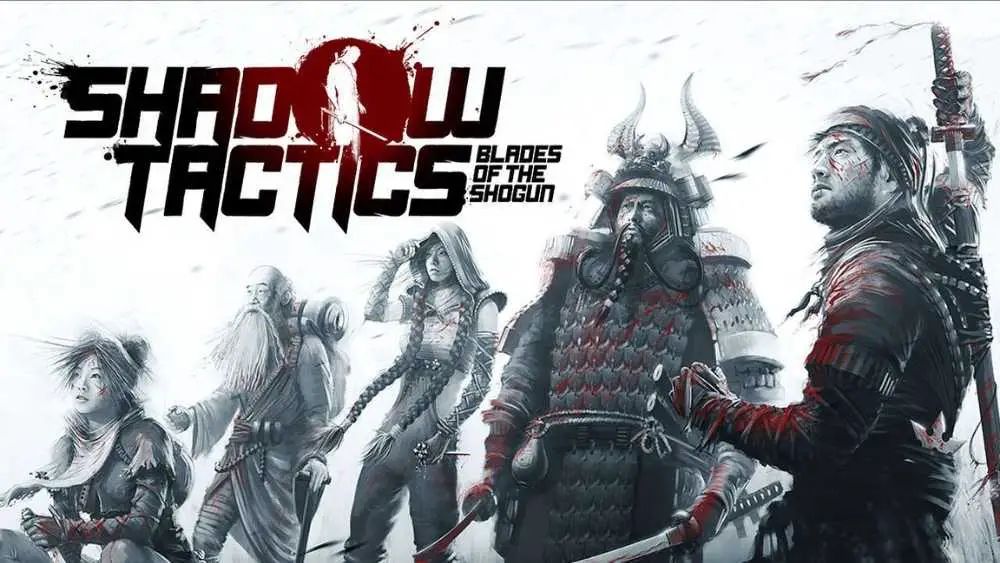 If you're familiar with the stealth-based tactical-strategy gameplay of the Commandos series and the Desperado series, then you've probably at least heard about Shadow Tactics. This December 2016 game was published by Daedalic Entertainment (and Kalypso Media for the console) and developed by Mimimi Productions, including an 8.2/10 review on IGN.
The player commands a small team through sabotage, espionage, and covert assassinations, with each hero possessing unique skills. If you enjoyed the tactical skill-based gameplay of Gloomhaven, you should give this game a try.
15. The Witcher 3: Wild Hunt
The similarities between Gloomhaven and The Witcher 3 rely solely on the action role-playing elements of both. Developed by CD Projekt Red and published by CD Projekt in May 2015, this third-person fantasy action game features an open world based on Slavic pagan mythology. If you like the idea of slaying enemies as Geralt of Rivia, this is the game for you. It became available on the Nintendo Switch in October 2019.
Our top choice for games similar to Gloomhaven is Card Hunter, as they both feature a tabletop simulation with deck building, tactical combat, and fantasy RPG elements. Do you agree with our choice, or do you think we should have chosen a different game for the top spot? Let us know in the comments below!
Want to find out similar suggestions for other games as well? Visit our Games Like hub.