Studio MDHR's September 2017 title, Cuphead, was an instant classic. The gameplay is centered around continual boss fights with intermittent levels. All the worlds featured in this game include a mausoleum in which the player must counter ghosts. Victory in this challenge awards the player with a "Super" move. This is all occurring because Cuphead and his brother, Mugman, owe a debt to the devil.
Heavily based on the cartoons of the 1930s, Cuphead is a wildly popular choice for video games fans across a span of genres. Whether you are more inclined towards roguelikes, RPGs, or platformers, there is a game like Cuphead out there for you. Here are our top 15 games like Cuphead.
1. Furi
Furi is by far the most similar game to Cuphead on this list. From its focus on boss fights to its fast-paced combat style to its shoot-'em-up gameplay, Furi is the top pick for a gamer who is an all-around fan of Cuphead. It was released for Steam on PC and for the PlayStation 4 in July 2016, developed and published by The Game Bakers.
This game's delightful art style, alongside its action genre, make it the top contender to go against Cuphead. If you are a die-hard Cuphead fan and want a new challenge, this is the ideal choice for you as a gamer. It is available on Steam for Microsoft Windows.
2. Shovel Knight
From the platformer environment to the distinctive cartoonish art style to the somewhat-silly combat, Shovel Knight is a highly similar game to Cuphead, and it is a favorite among Cuphead fans. It was released worldwide for Microsoft Windows in June 2014.
It features multiple campaigns through which the player can progress as a shovel-wielding blue-armored knight. As of March 2017, it is also available for the Nintendo Switch, the Amazon Fire TV, the Xbox One, the PlayStations 3 and 4, the PlayStation Vita, Linux, OS X, the Nintendo 3DS, and the Wii U.
3. Hollow Knight
Hollow Knight was released in February 2017 for Microsoft Windows and developed and published by Team Cherry. It is yet another Metroidvania action-adventure. The player controls a nameless knight who progresses through a plague-infested kingdom. Most combat takes place against insects that infest the kingdom.
If you are a fan of Cuphead based on its action-adventure gameplay and its cartoonish art style, then this is the game for you. As of September 2018, it is available for the PlayStation 4, the Xbox One, the Nintendo Switch, macOS, and Linux, as well as on Steam for Microsoft Windows.
4. Bendy and the Ink Machine
This episodic first-person survival horror game would be a noticeable absence on any list of games that are similar to Cuphead. The main character, Henry Stein, is a retired animator, who draws in a cartoon style that is highly similar to the hand-drawn cartoon style of Cuphead.
The catch is that his characters have come to life. This game mixes combat and puzzles, and it is a favorite among Cuphead fans. The complete edition was released on Steam in October 2018, developed and published by Joey Drew Studios Inc.

5. Gunstar Heroes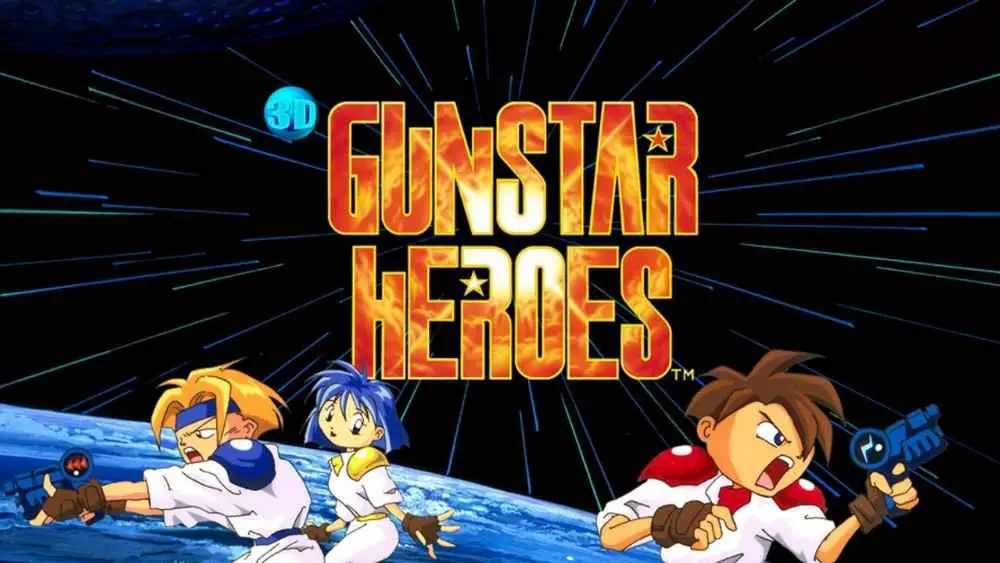 This side-scrolling run-and-gun game is usually compared to Contra, but its co-operative mode, featuring Gunstar Red and Gunstar Blue, as well as its combat style, are highly similar to Cuphead.  It was developed by Treasure and published by Sega in September 1993.
A Nintendo 3DS version of it was released in summer 2015. It also has a sequel, Gunstar Super Heroes, for the Game Boy Advance, released in fall 2005. If you are a fan of the run-and-gun style of Cuphead, as well as the co-op modes, then it is worth giving this game a shot.
6. The Metal Slug series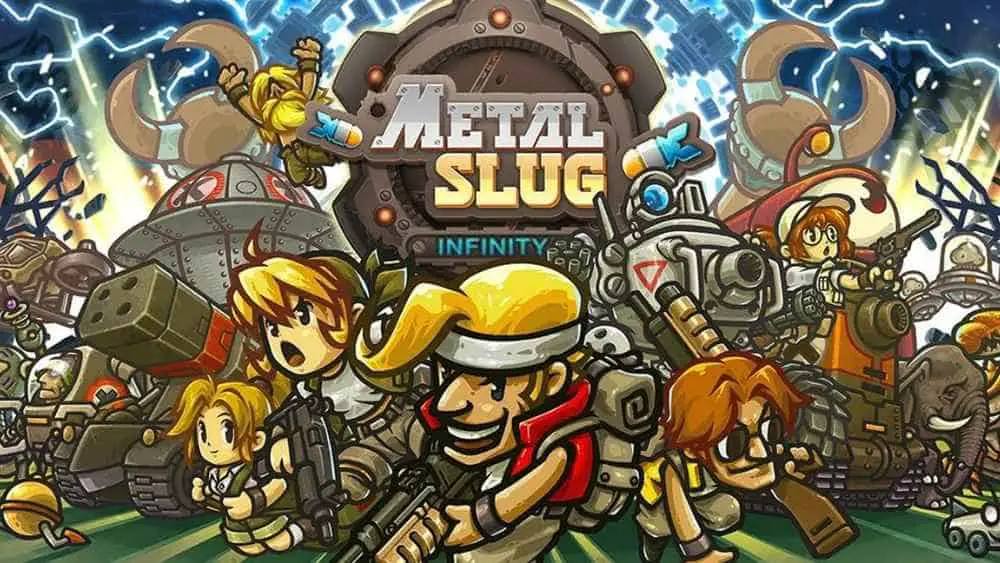 This Japanese shoot-'em-up series incorporates side-scrolling and the same run and gun element as Cuphead. It was developed by SNK, Nazca Corporation, Noise Factory, and Mega Enterprise, and it was published by SNK, Ignition Entertainment, Noise Factory, and Mega Factory.
In this series, you usually battle an army headed by antagonist General Morden, but some Metal Slug games require the player to protect planet Earth from alien enemies. If you are more of a fan of the combat element of Cuphead, this is the game series for you.
The most recent installment was released in December 2009. The Japanese version was published by SNK Playmore, and the North American version was published by UTV Ignition Games.
7. Ori and the Blind Forest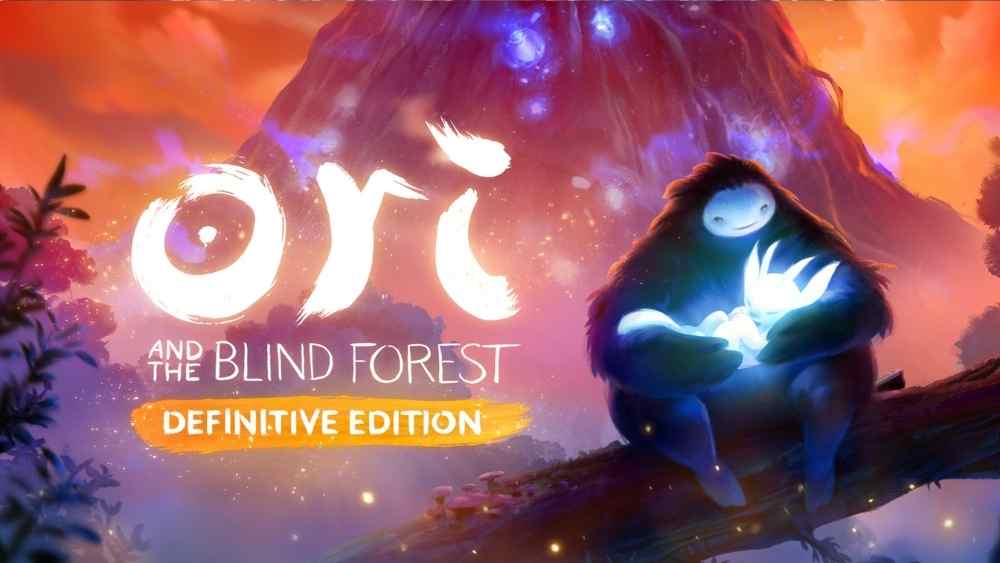 This March 2015 platform-adventure Metroidvania game was developed by Moon Studios and published by Microsoft Studios. The elaborate art style and platform-based environment make it highly similar to Cuphead. You must collect health cells and energy cells, as well as jump and climb to navigate the world.
This game is far more relaxing than the fast-paced and oftentimes-difficult Cuphead, but it is a worthy investment if you would like to play a more relaxing take on the Metroidvania platformer.
8. Neon the Ninja
This brightly-colored platformer game was developed and published by New 90's Games in March 2018. It is a platformer-adventurer game in which you play a punk rock ninja who brings swords into gun fights, trying your best to avoid obstacles and death along the way.
The hand-drawn cartoon style and the platformer setting are highly similar to Cuphead, as are the intense boss fights and retro-style difficult levels. If you want a neon-bright ninja version of Cuphead, this is the title to invest in as soon as possible. It is available to play on Steam for Microsoft Windows.
9. Dead Cells
We compared this 2018 Metroidvania-inspired game to Darkest Dungeon in another article. This game has the player control an amorphous creature that takes control of corpses in a dungeon, and the creature must fight its way out of the dungeon through the use of corpses. This game is similar to Cuphead in its boss fights and its surreal sort of setting, as well as its distinctive art style. It is available to play on multiple platforms, including Steam for PC, macOS, and Linux.
10. Cave Story
This December 2004 Metroidvania platform-adventure game was originally developed for Microsoft Windows and released by Studio Pixel, primarily through the work of Daisuke "Pixel" Amaya. The player controls a character who finds himself in a cave with no clue of how he got here. The main character, Quote, finds himself up against Balrog, a lunchbox-esque robot who works with the main antagonist.
Cave Story was an instant classic, and it is similar to Cuphead in its platformer style and its unique art style. It also has an enhanced version, Cave Story+, and a 3-D remake entitled Cave Story 3D. This game and its remakes are playable across multiple platforms.
11. Undertale
This classic 2015 indie RPG was published by Toby Fox and 8-4, initially only for the PC and OS X via Steam. The gameplay centers on Frisk, a non-gendered child, who explores an underground world. The player must solve various puzzles and engage enemies in combat in an attempt to escape. There are multiple endings to the game as well, to make it replayable.
It is similar to Cuphead in its unique, identifying art style and in its bullet hell element. If you want to play an instant classic in a retro style, it's time to give Undertale a try. As of March 2021, it is available for the Xbox Series X/S, the Xbox One, the Nintendo Switch, the PlayStation 4, the PlayStation Vita, and Linux, as well as the PC and OS X. It received a masterpiece rating of 10/10 from IGN.
12. The Binding of Isaac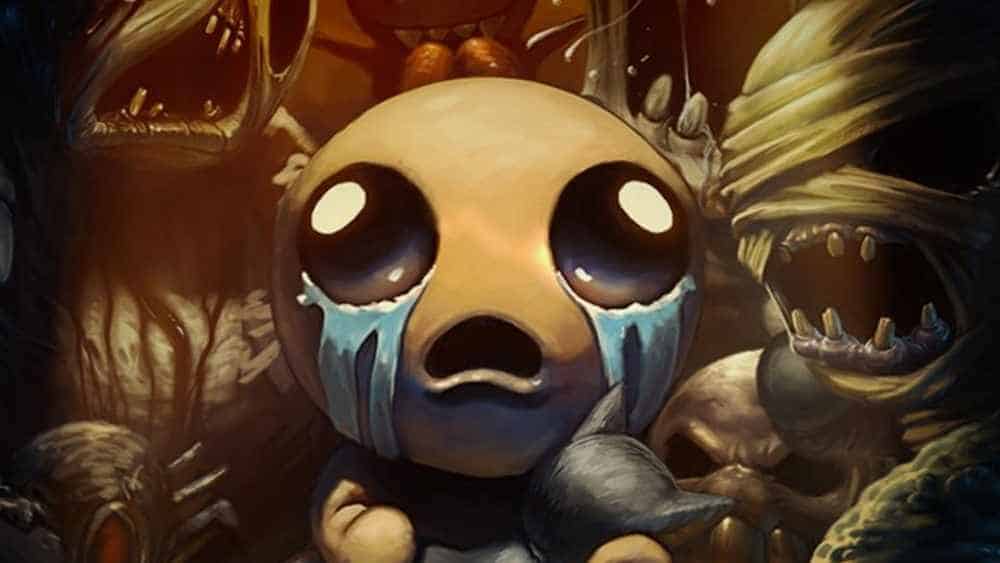 This 2011 game by Edmund McMillen is also listed in games Like Darkest Dungeon article. The creative art style and the sometimes-surrealist humor emulates that of Cuphead. It also features a bullet-hell element, in which you may fire as many bullets (stylized as the titular character Isaac's tears) as possible in order to defeat the enemies, including Isaac's mother in order to escape multiple levels of a dungeon-like Hell. It is similar to Cuphead in its unique art style, its shooting element, and in its ultimate defeat of the devil.
13. Rise & Shine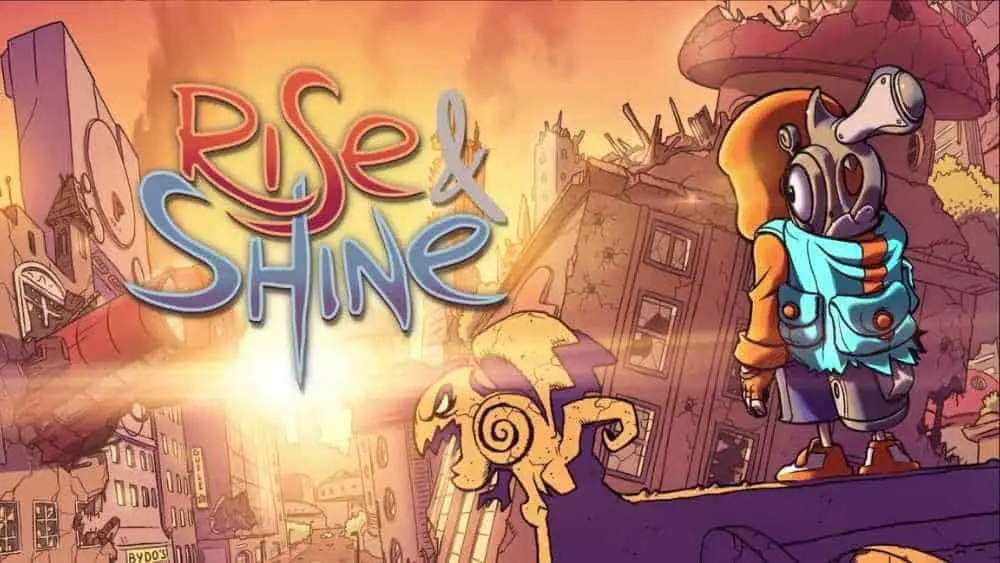 The 2016 parody bullet-hell shooter developed by Adult Swim tanked in terms of reviews. However, it is still similar to Cuphead in its art style and parts of its gameplay. It relies heavily on characters from other video games. Its strategy is that of a "think and gun" in an action-adventure setting.
If you are interested in a parody game that incorporates the action-adventure and shooting elements of Cuphead while also sharing the elaborate art style (albeit in a different genre), then this game is worth giving a try.
14. Crypt of the NecroDancer
We also compared Crypt of the NecroDancer to Darkest Dungeon, naming it as the most similar game on the list. This April 2015 title by Brace Yourself Games (also published by Klei Entertainment for its PC versions) is a roguelike rhythm game that centers around keeping with the beat of the map in order to defeat enemies. If you enjoyed the combat and shooting elements of Cuphead, this game will simultaneously delight and frustrate you.
15. Enter the Gungeon
We also compared the roguelike Darkest Dungeon to Enter the Gungeon. In Cuphead's case, its similarities to Enter the Gungeon lies in their mutually ambitious art styles. Enter the Gungeon, like Cuphead, is highly challenging, requiring a skillful player to navigate its roguelike bullet hell environment.
It was released by developer Dodge Roll and publisher Devolver Digital in April 2016 for Steam on Microsoft Windows, Linux, and OS X, as well as the PlayStation 4. As of December 2020, it is also available for Stadia, the Nintendo Switch, and the Xbox One. It also has a 2019 platformer spinoff/sequel titled Exit the Gungeon, which is also available on Steam.
Our number-one choice for games that are most similar to Cuphead is Furi for its fast-paced hack-and-slash and shoot-'em-up elements, as well as its gameplay focusing solely on boss fights. Do you agree with this choice, or do you think we should've picked differently? Let us known in the comments below!
Want to find out similar suggestions for other games as well? Visit our Games Like hub.