Fable is a stunning series. It made its mark on gamers, enchanting players with a world of adventure, fantasy, and cheeky humor.
The original Fable release date was 2004, with the third installment released in 2010. There were some leaks about a future fourth game in 2019, but players shouldn't expect a date before 2022. So now, it's a waiting game for the new world. 
Related read: Fable Games Ranked From Worst to Best
So what can you do while you wait? Of course, you could replay the original trilogy or some of the side games. But if you have every inch of Fable memorized, it might be time to try these 15 games like Fable.
1. The Witcher: I, II, & III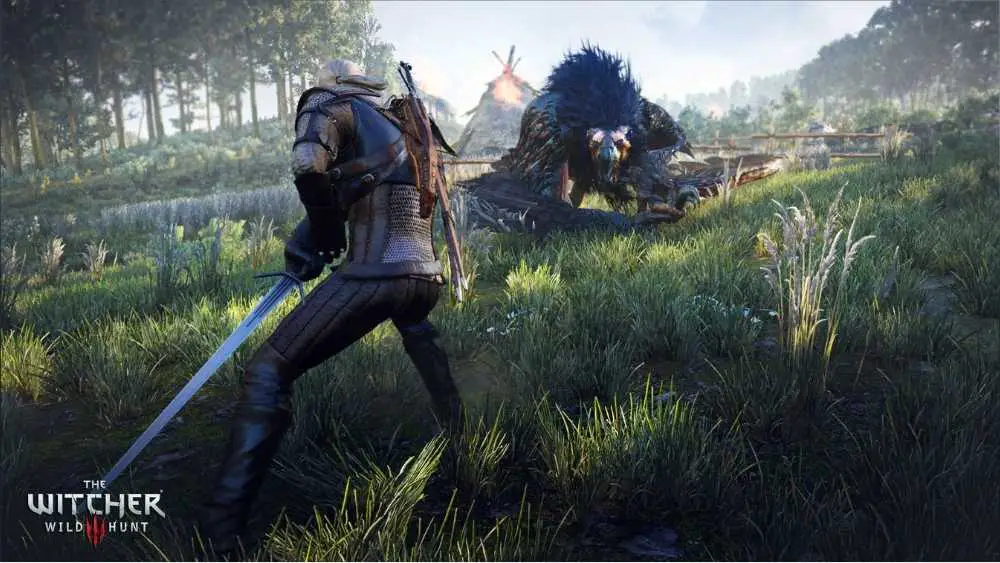 The first up to bat is a heavy-hitter. The Witcher series has earned a lot of praise, especially the third game, The Wild Hunt.
Besides the epic story, amazing graphics, engaging combat, and outstanding open-world, it's also occasionally hilarious. If you loved how Fable could be simultaneously dark and stupidly funny, you'll find some of that in The Witcher.
The world of the Witcher mixes mythology and gruesome fairytales. You'll spend a lot of hours hunting monsters, but you'll also make story choices that will impact your fate.
2. The Elder Scrolls IV: Skyrim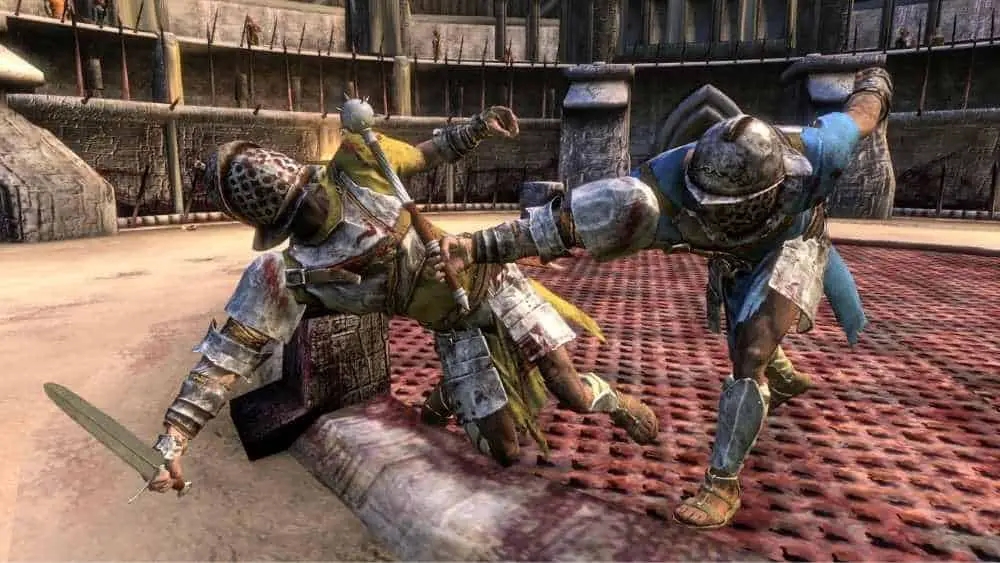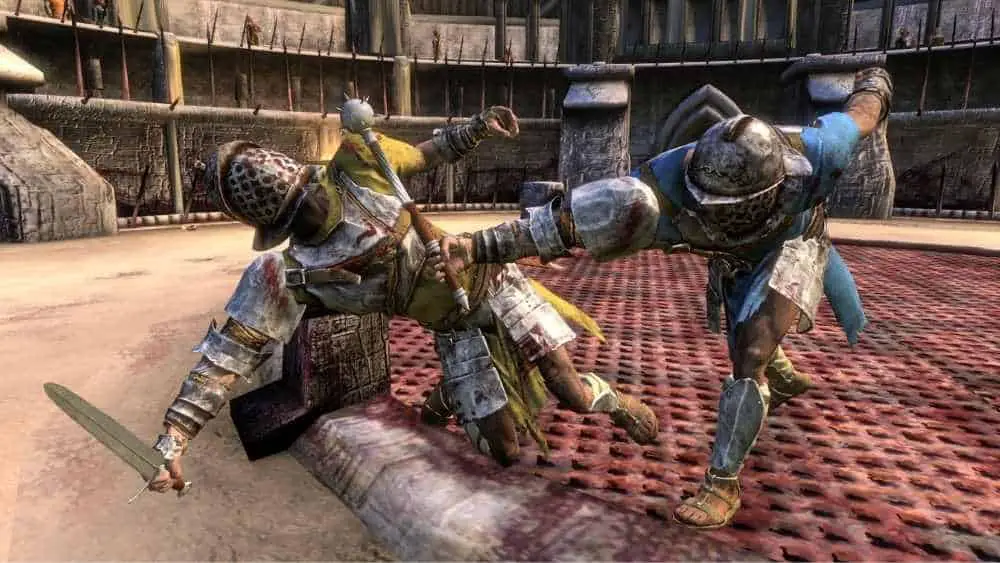 Skyrim is arguable the most popular of the Elder Scrolls series of games. It wins points for customization, story, and an endless supply of things to do. But, of course, everything's better with dragons, and Skyrim provides plenty of dragons with fascinating lore.
Remember how the villagers would sarcastically call you a 'hero' in Fable? Yeah, the Skyrim people are sassy too.
3. Dragon Age: Origins, II, Inquisition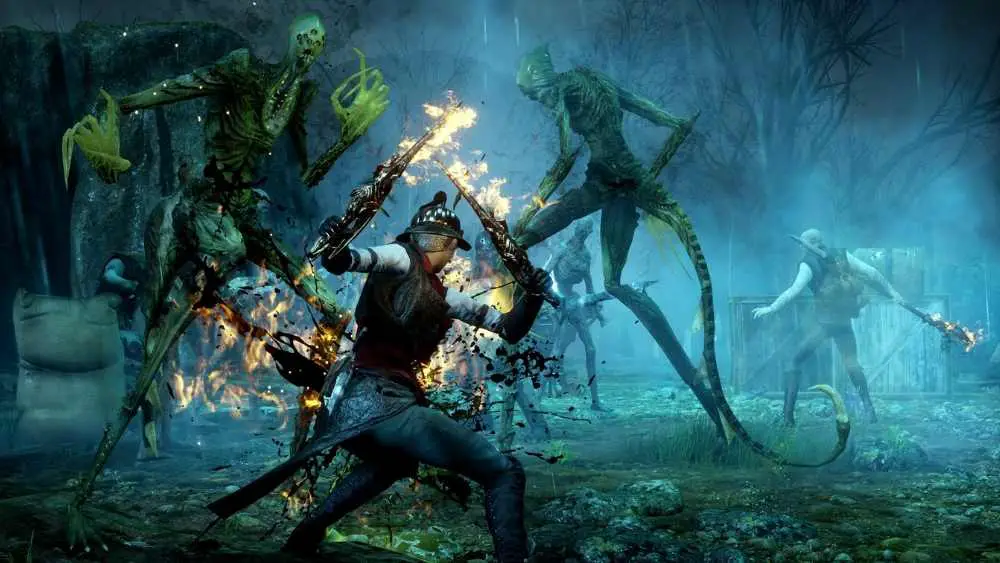 We did say everything is better with dragons. While Skyrim does let you personalize your character, if you want a feel more similar to Fable, Dragon Age is the best bet.
Choose a mage, warrior, or rogue and begin a daring adventure with excellent companions.
4. GreedFall
GreedFall takes inspiration from Fable and Dragon Age games. You'll make choices and collect companions while trying to find answers about a mysterious affliction.
It has more political implications, similar to Dragon Age. Still, the main gameplay will remind players of the older Fable and Dragon Age games.

5. Kingdoms of Amalur: The Reckoning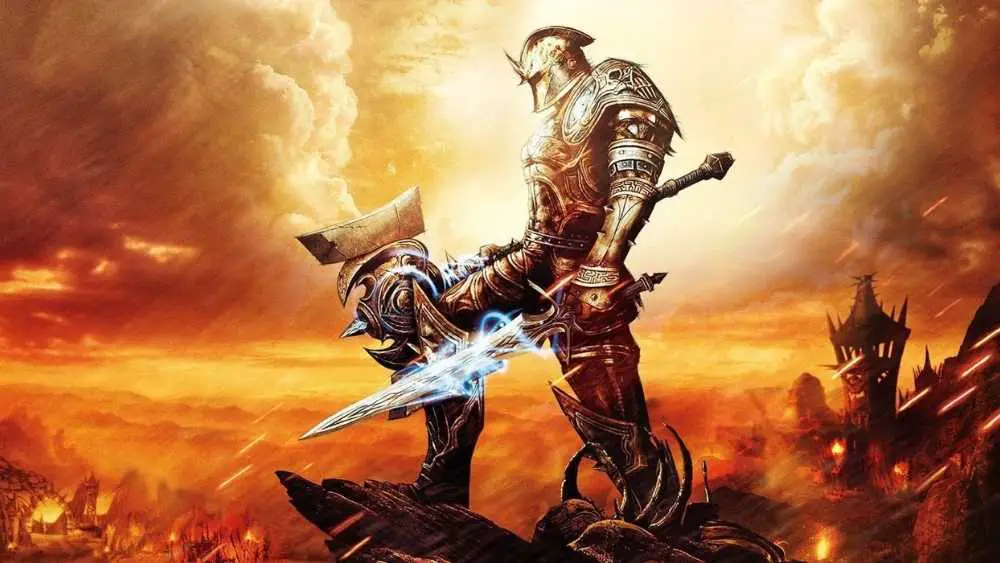 The graphics, combat, and ease of exploring available in Kingdoms of Amalur will make you nostalgic for Fable. You'll meet interesting characters, discover fascinating lore, and probably spend a lot of time customizing your character.
6. Dragon's Dogma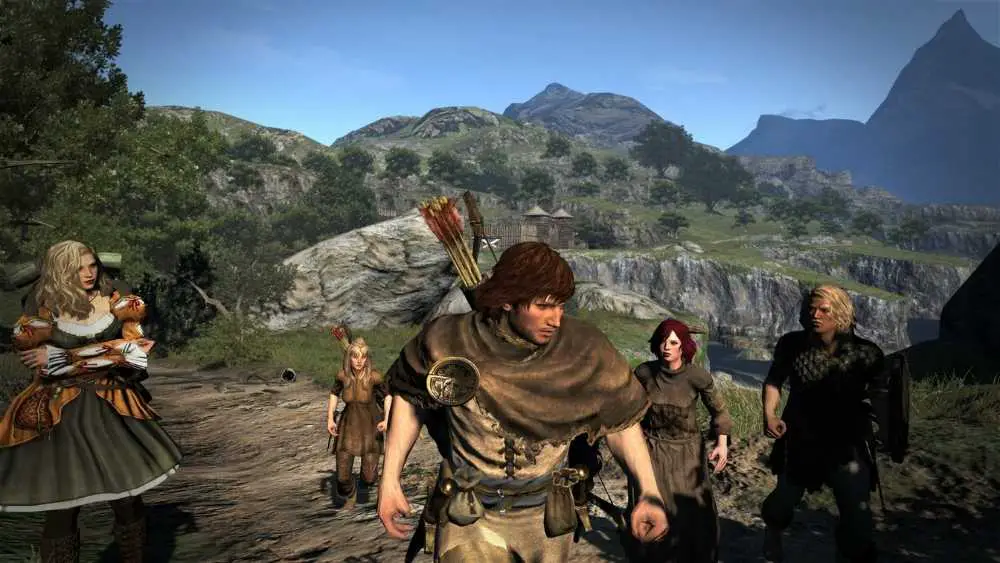 Dragon's Dogma is an open-world RPG inspired by Fable 2 and The Elder Scrolls IV: Oblivion. The main gameplay is all about magic and slaying monsters. The protagonist and one companion are customizable (yes, you can create a companion, or "Pawn").
While Dragon Age and Skyrim have multiple dragons, for Dragon's Dogma, the creature is the final boss, which means players can look forward to a dragon battle.
7. Jade Empire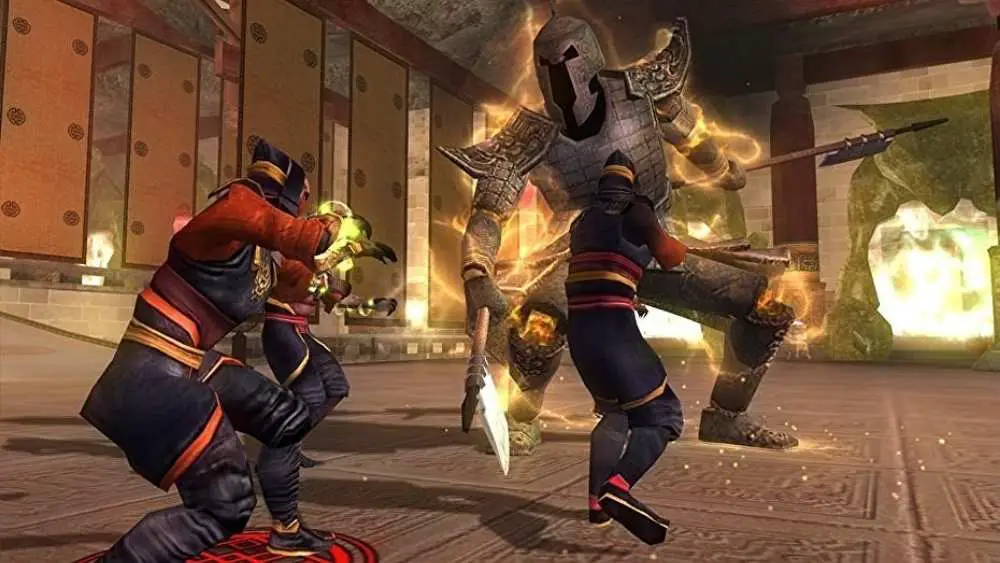 It might not be Bioware's most famous game, but players who experience Jade Empire count it in their top favorite games. The morality system is the same as Fable, with two paths. It might not have the same ridiculous humor, but it has its moments.
Like Fable, the Jade Empire features an original world but with influences from Chinese folklore.
8. Risen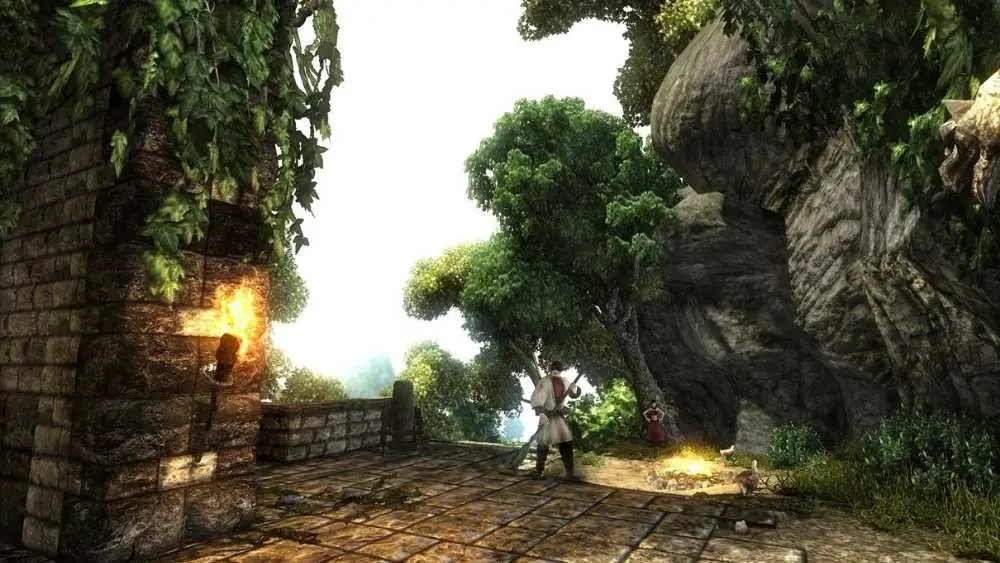 Risen, released in 2009, shares similar graphics and gameplay to Fable. However, it also offers players more choices, more consequences, and more advanced combat. In addition, it's less intuitive than Fable, which will challenge some players. 
Risen is as dark as the grimmest parts of Fable but with less comedy to help you catch your breath. But Fable fans will be thrilled with the quests, treasure, and world-building.
9. Dishonored Series
We've mentioned the balance of dark and funny present in the Fable series, which is one reason the Dishonored series deserves a spot on this list. Dishonored, Dishonored 2, and Dishonored: Death of the Outsider feature serious protagonists with some background shenanigans. 
Suppose you were fascinated by Fable 3's setting inspired by the Industrial Revolution. In that case, you should take a peek at the Dishonored games. 
Your choices lower or raise your chaos score, altering the story.
10. The Outer Worlds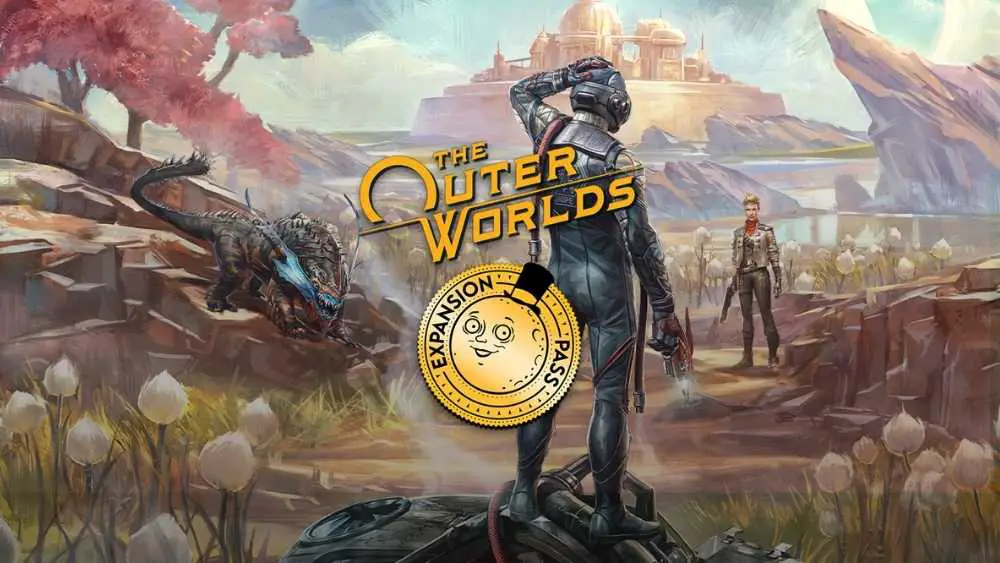 Fable IN SPACE! The Outer Worlds has some dark, goofy humor reminiscent of Fable. The customization is limited but still varied compared to the aging Fable series. You'll meet colorful companions and explore equally colorful locations. 
The Outer Worlds is shorter than most games on this list, making it more similar to the original Fable. For the best Fable game tone clone, you should play the Outer Worlds.
11. Kynseed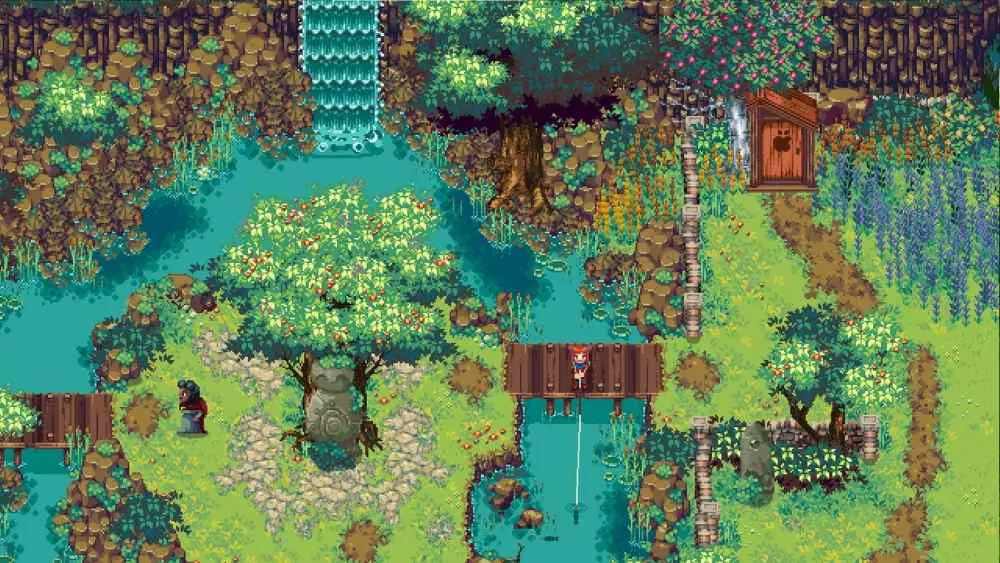 From the team that made Fable comes Kynseed. Okay, so some of the team members. But the charm and humor of Fable made it into the gameplay.
Kynseed is a sandbox role-playing game where players will embark on adventures, run shops, and farm. 
However, don't get too attached to your characters because they die often. It's a family tree of protagonists, will the next of kin replacing one after another to continue the story. It's in the early access stage, so there's more to come to delight Fable fans.
12. Neverwinter Nights
Neverwinter Nights is a predecessor of Fable, released in 2002. The Dungeons & Dragons-inspired game takes place in a single city, Neverwinter or the City of Skilled Hands. The player must go on adventures and various side quests to stop a magical plague, defeat a cult, and defend the city against invasions.
As it's a game that predates Fable, some parts of the game can feel dated. But Fable players will get a kick out of the immersive world that laid the groundwork for games like Fable.
13. Gothic: 1, 2, & 3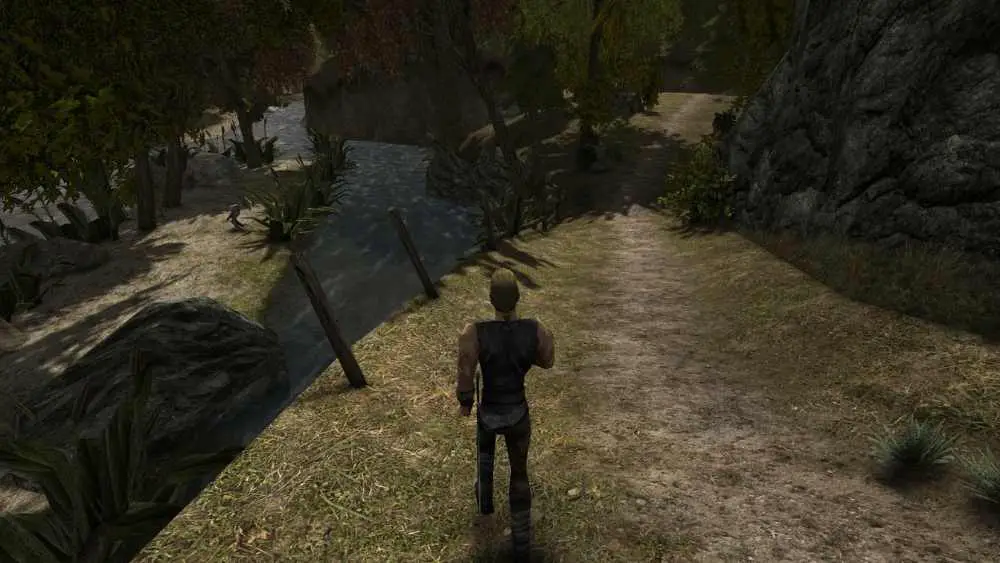 Gothic is another classic game that, while the graphics appear dated, is still a lot of fun. 
It's humans versus orcs in this medieval fantasy adventure. The first three games follow the same story, as the player adventures through a world of magic and war. 
You can choose from six types of magic, play instruments (Fable's loot skills, anyone?), and cook. While it's no blacksmithing mini-game, you can also craft weapons in Gothic.
14. Overlord 2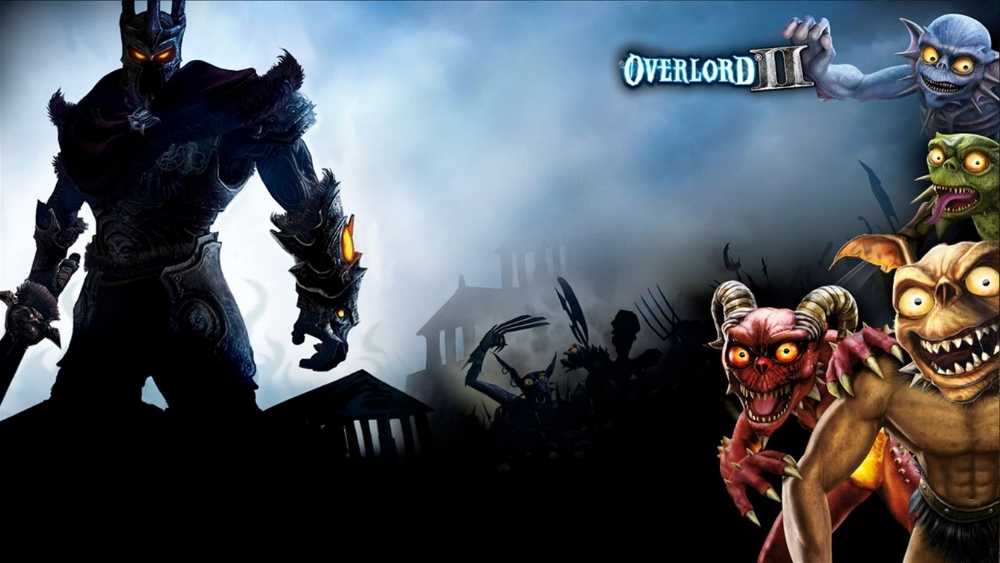 Though it is technically a role-playing game, Overlord 2 includes the same slapstick humor as Fable. This all-encompassing fantasy world allows you to command hoards of goblins, elves, trolls, yetis, and even unicorns. 
Have a laugh at the ridiculous disguises that help your characters "blend in" while waiting for Fable 4 to be released. 
15. Torchlight 2
With the picturesque settings and unique character designs, Fable fans will enjoy Torchlight 2. Though the game leans more towards Diablo in terms of combat, the graphics will leave you nostalgic for the renowned fantasy game of Fable.
Supporting a range of fighting styles, Torchlight 2 mixes together the art and music of Fable with more challenging combat. 
We've listed 15 games like Fable that are worth remembering. How many have you played? Are there any games like Fable that didn't make our list? We hope these games will make waiting for Fable 4 a little easier.
Want to find out similar suggestions for other games as well? Visit our Games Like hub.