Tropico is a game series that every strategy enthusiast must play at least once in their lives. Especially if you like parodies of global superpowers and tongue-in-cheek references to issues caused by modern politics.
In the original Tropico, you play "El Presidente" who is the leader of a small Caribbean island nation.
Democracy in name only, your country is a poster child for authoritarian rule and election fraud.
You coax the people of your republic into paying you ever-increasing taxes, most of which is siphoned away into an offshore Swiss bank account.
Other Tropico games use a similar premise, with you being a corrupt totalitarian leader.
Tropico Games: Ranked Worst To Best
If you like dry humor and sarcastic portrayals of a modern sociopolitical power struggle between countries, Tropico is the game for you.
But which is the best Tropico game? I have created a list of Tropico games ranked worst to best. There are 6 in total, so let's get started.
6. Tropico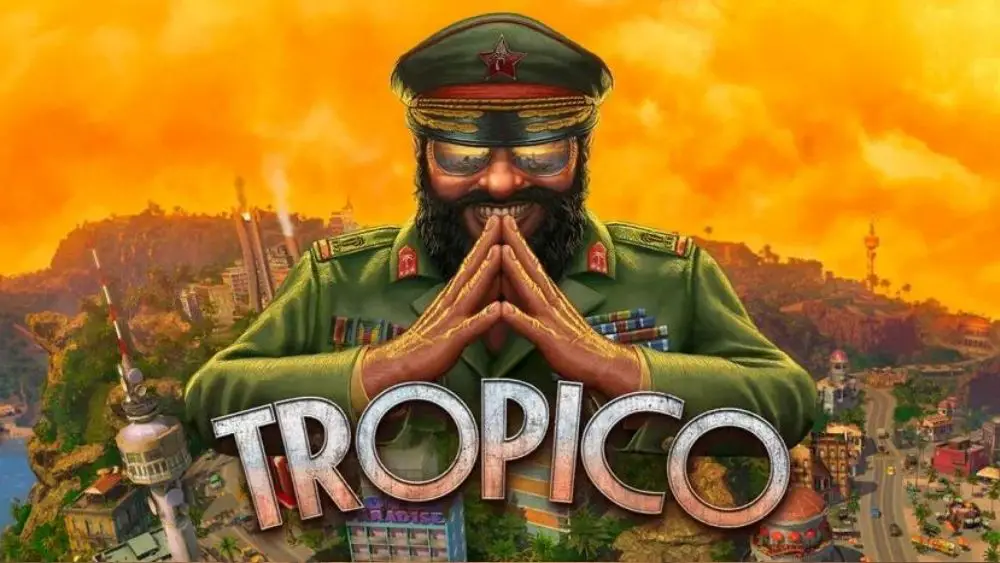 | | |
| --- | --- |
| Developer | PopTop Software, Feral Interactive |
| Release Date | April 24, 2001 |
| Platforms | Windows, macOS |
The one that started it all, Tropico is both a parody and a semi-serious strategy game at the same time.
It puts you in the role of "El Presidente" who's basically the dictator managing an island nation in the Caribbeans.
And because this takes place in the 1950s, you're caught between the US and USSR who're fighting for global domination during the Cold War.
This isn't like most other strategy games where you expand your empire or subjugate other nations into doing your bidding.
Tropico ranks your progress based on how much money you siphon away from the public and into your very own offshore bank account.
You establish banana republics, ally with one of two major superpowers, and try to crush rebel uprisings whenever they happen.
5. Tropico 2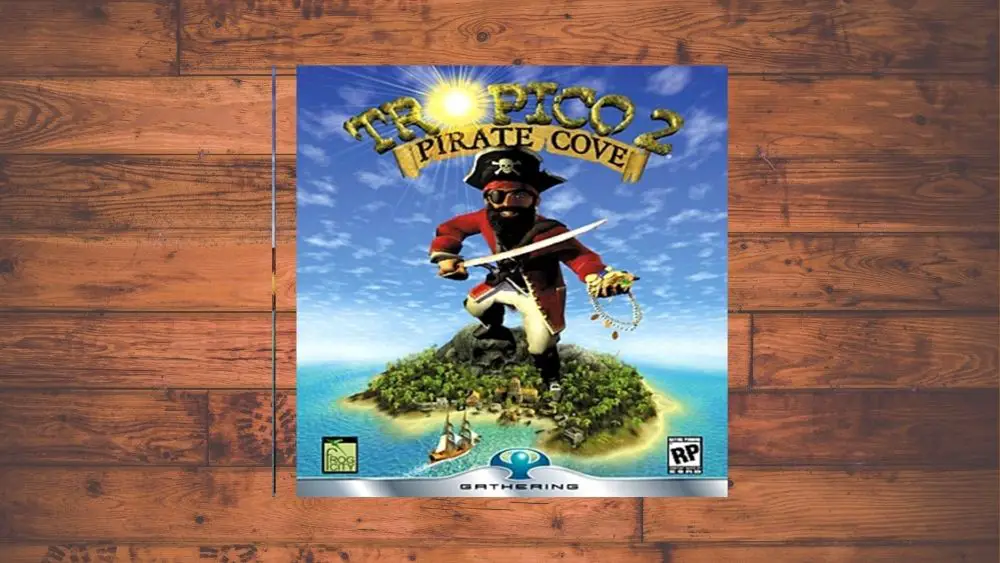 | | |
| --- | --- |
| Developer | Frog City Software |
| Release Date | April 8, 2003 |
| Platforms | Windows, macOS |
In the previous entry, you were a dictator governing over a banana republic in the Caribbeans.
Now, you are the ring leader for a pirate gang operating out of an island. You loot ships passing by your island, and go on expeditions to collect "booty" and keep your gang happy.
You can also establish alliances with nations that don't want their ships raided by you.
And when you do raid or capture a ship, you can take captives. These captives can be indoctrinated and put to work on manufacturing jobs across the island.
To keep your captives happy and productive, you have to monitor their food, rest, fear, etc. There's even a religion mechanic built into the game.
4. Tropico 3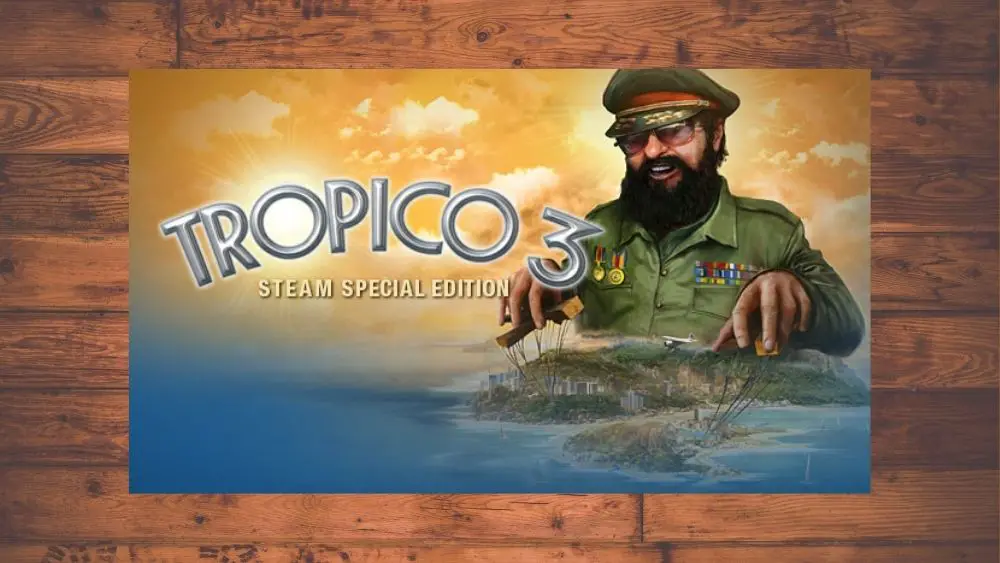 | | |
| --- | --- |
| Developer | Haemimont Games, Feral Interactive |
| Release Date | October 20, 2009 |
| Platforms | Windows, macOS, Xbox 360 |
The second game took a hard detour into pirate shenanigans and discarded some of the game mechanics that made the first one so fun.
Conversely, Tropico 3 is a return to the roots- once again you are a dictator ruling over your very own pseudo-republic island nation.
And this time you have 15 missions in the campaign to fully soak in the game's wacky story.
Your main objective is of course to line your own pockets and live lavishly while your people suffer.
But still, you can't completely ignore things such as the military and infrastructure. After all, a strong military is essential to the sustenance of a dictatorial state.
Your little island nation has all kinds of people in it- communists, fascists, nationalists, environmentalists, etc. And some of these fellows are planning revolutions to throw you out of power.
You must quash these rebels using financial aid from either the USSR or US (depends on who you choose to ally with).
3. Tropico 5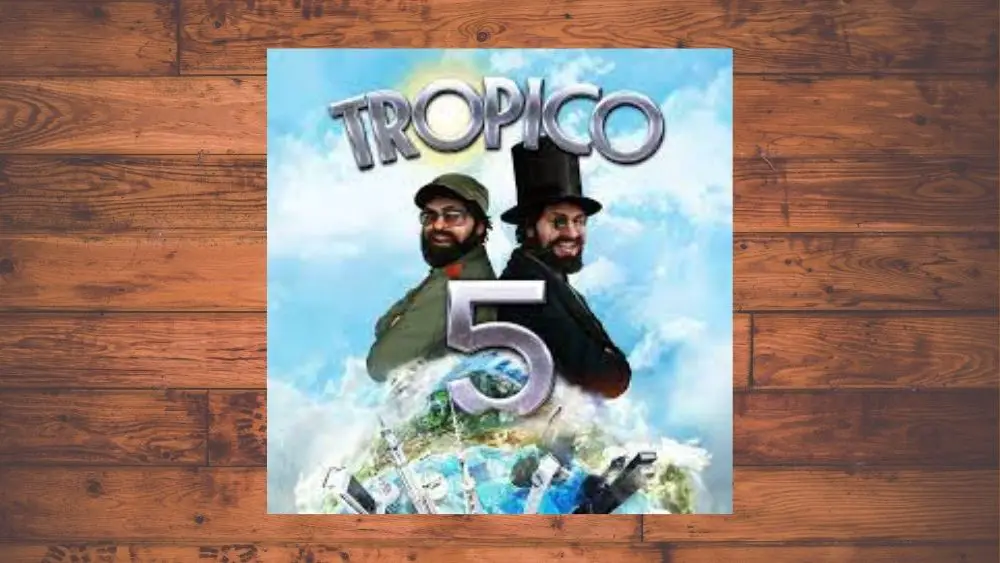 | | |
| --- | --- |
| Developer | Haemimont Games |
| Release Date | May 23, 2014 |
| Platforms | Windows, macOS, Linux, Xbox 360, PS4, Xbox One |
In Tropico 5 you can progress your little island nation from the 19th century all the way up to the modern 21st century.
Basically going from colonialism to smartphones, provided you managed to sustain economic growth and citizen satisfaction during that period.
Because there are so many different factions living on your island, each with their own needs, you will find it hard to please everyone.
And now you, El Presidente, have your own dynasty that lives on the island. Trading and research have been significantly overhauled from previous Tropico titles to feel deeper.
In multiplayer, you can now share resources such as energy, workers, etc., with your fellow players on top of cash donations.
2. Tropico 6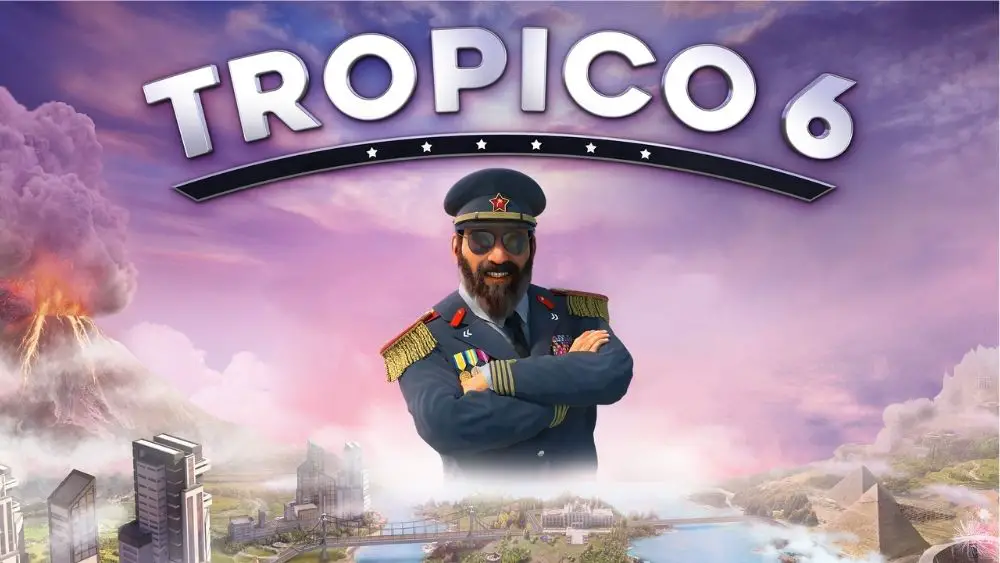 | | |
| --- | --- |
| Developer | Limbic Entertainment |
| Release Date | March 29, 2019 |
| Platforms | Windows, macOS, Linux, SteamOS, PS4, Xbox One, Nintendo Switch |
The newest Tropico game once again puts you in the shoes of El Presidente.
In Tropico 6, you can be a ruthless militaristic warmonger or a silver-tongued devil who cons people into doing his bidding without firing a single gun.
No matter which path you chose, one thing is for sure- this game is bigger than any of its predecessors.
Instead of one island, you now control a whole archipelago.
You can even send spies and thieves to steal historical artifacts or monuments from other nations around the world, adding the stolen goods to your personal collection.
You can transform your little island chain from a backwater republic to a modern nation worthy of being mentioned in the same ranks as 1st world countries.
1. Tropico 4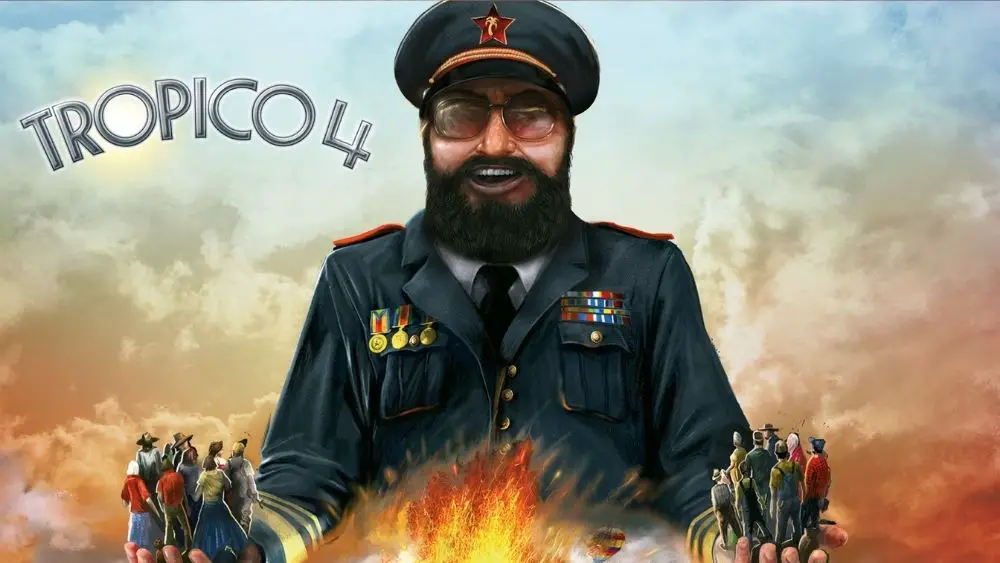 | | |
| --- | --- |
| Developer | Haemimont Games |
| Release Date | August 26, 2011 |
| Platforms | Windows, macOS, Xbox 360 |
Haemimont Games got the formula just right with Tropico 4, balancing humor with gameplay depth.
It may never be replicated again, so make sure to grab a copy of this game when you can.
Tropico 4 doesn't feature the expansive micromanagement options of 5, nor does it have the map size of 6.
But it excels at showcasing long-term effects (economic development, military growth, etc.) without boring the player with mundane everyday tasks.
Tropico 4 is just complex enough to not become tedious. You don't need to put in a week of gameplay before you start understanding what's going on.
Tropico 4 features natural disasters, space shuttle programs, political propaganda outlets, and more interesting gameplay mechanics to keep you interested.
Frequently Asked Questions:
Q: Does Tropico play like a city builder or a grand strategy?
A: A bit of both. It also has some rather unique gameplay systems since this is a more light-hearted take on the messed-up world of politics.
You do have military expansion and economies to manage, but you can also cheat/lie your way to the top. Some Tropico games even have religion, propaganda, natural disasters, etc.
Q: Is Tropico available on mobile?
A: There is a mobile port of the first Tropico that you can play on any iOS/Android device.
Q: Is it worth buying the old Tropico games?
A: If you're willing to spare a few dollars per game, why not? The older ones can be found at discount for a couple of bucks each.
Q: Do I have to play the Tropico games in any particular order?
A: You can definitely start with whichever game you want since Tropico games don't have interconnected plotlines. Mechanics overlap between games, but for the most part, each Tropico is a standalone title.
Q: Is the DLC worth buying for these Tropico games?
A: They add a significant bit of content in the form of new areas, missions, characters, etc., but you don't have to buy them. The base games contain enough material to keep you busy for weeks.
Conclusion
The original Tropico did a good job of parodying Cold War power dynamics and authoritarian dictatorships.
But it didn't have much to show in terms of strategy or player choice.
You are forced to ally with one of the two mega powers during the Cold War, and even this seemingly important decision has very little impact on how the story unfolds.
Tropico 4 is where the developers managed to capture lightning in a bottle.
It has just the right balance of humor, gameplay, and accessibility. For people who are not strategy experts (or fans of heavy micromanagement), Tropico 4 is the ideal game. 
No matter which Tropico game you pick up and play, you're guaranteed to have a blast of a time.
Tropico as a series is characterized by wacky plots and eccentric characters.
Combine this with gameplay mechanics that are enjoyable without being too tedious, and you get what is essentially the Saints Row of strategy games.