Considering the sheer number of platformers released over the last two decades, Sly Cooper sets itself apart with its unique art style, story and gameplay elements.
Although it had a younger target audience, the game's darker elements brought a refreshing change of pace to an oversaturated market dealing in sunshine and rainbows. This made it appealing to both a younger and more mature audience.
In our efforts to discover the best Sly Cooper game we have compiled a list of Sly Cooper games ranked from worst to best.
5. Bentley's Hackpack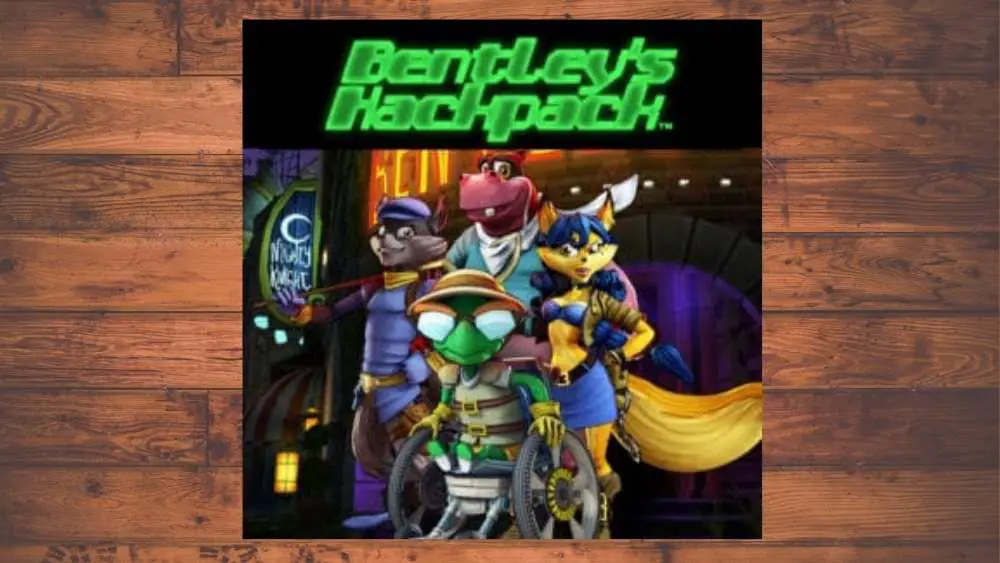 | | |
| --- | --- |
| Developer | Sanzaru Games |
| Release Date | 5 February 2013 |
| Platforms | PS3, PS Vita, iOS, Android |
A mediocre addition to the Sly Cooper franchise, Bentley's Hackpack is a series of mini-games that expands on those found in Sly Cooper: Thieves in Time. Adding no value to the canon, it was created to be a standalone game for fans of arcade-style gameplay.
There's the top-down twin-stick shooter, the side-scroller and game that makes use of motion controls. While none of these games add any significant value to the genre, they can be fun to play and when one considers their release on mobile devices, a few seconds of fun here and there doesn't hurt.
That being said, the controls do feel quite sluggish at times and the motion control game feels a bit forced. As it is not integral to the Sly storyline, fans would be forgiven for giving this one a miss.
4. Sly Cooper: Thieves in Time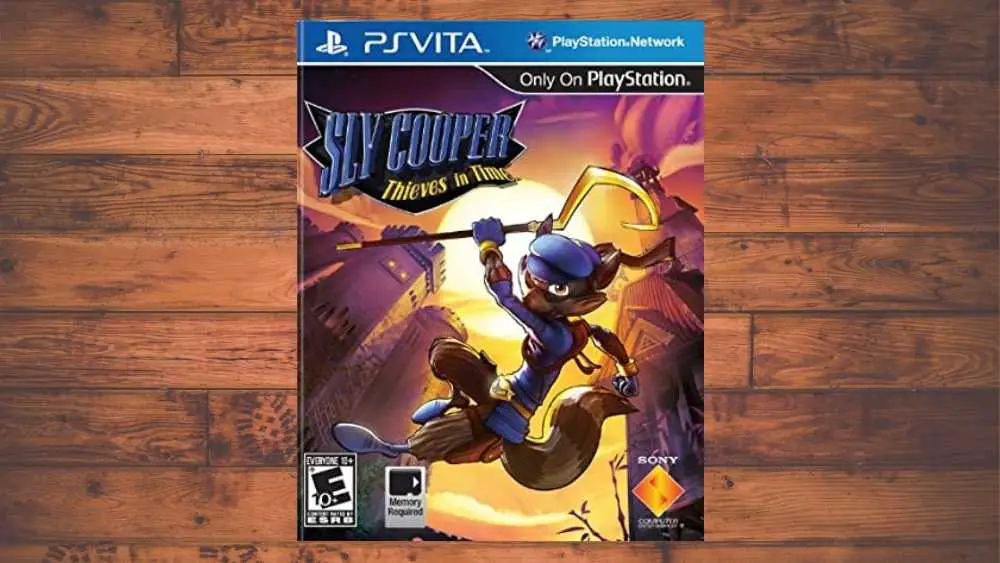 | | |
| --- | --- |
| Developer | Sanzaru Games |
| Release Date | 5 February 2013 |
| Platforms | PS3, PS Vita |
Another release that fans would much rather forget and by the same developer who brought us Bentley's Hackpack, Sly Cooper: Thieves in Time is the fourth instalment in the series. Received with mixed reception, it is the most controversial title in our list.
While this reiteration is considered a spiritual successor to the one created by the original developer, it does bring the whole gang together again and introduces a new villain with time-travelling escapades.
Murray the turtle and Bentley the hippo make their triumphant return along with a few other interesting characters. With the inclusion of Sly's girlfriend Carmelita, as a playable character, this brings the roster up to nine.
This game also continues the tradition of including anthropomorphic characters and Le Paradox, the main villain, is a prime example of that.
The game does have its shortfalls though and the story is definitely one of those concerns shared by many fans and platform gamers alike. The poor writing overshadows the dialogue being delivered and Sly comes across as an impostor of the protagonist that we've come to know and love.
The elements of sexism are also hard to overlook, when we consider that Carmelita the hardened detective has been reduced to eye-candy having to constantly be rescued.
The addition of Sly's ancestors as playable characters certainly adds to the replay value, but shabby controls and annoying camera angles makes the game hard to get through.
3. Sly 2: Band of Thieves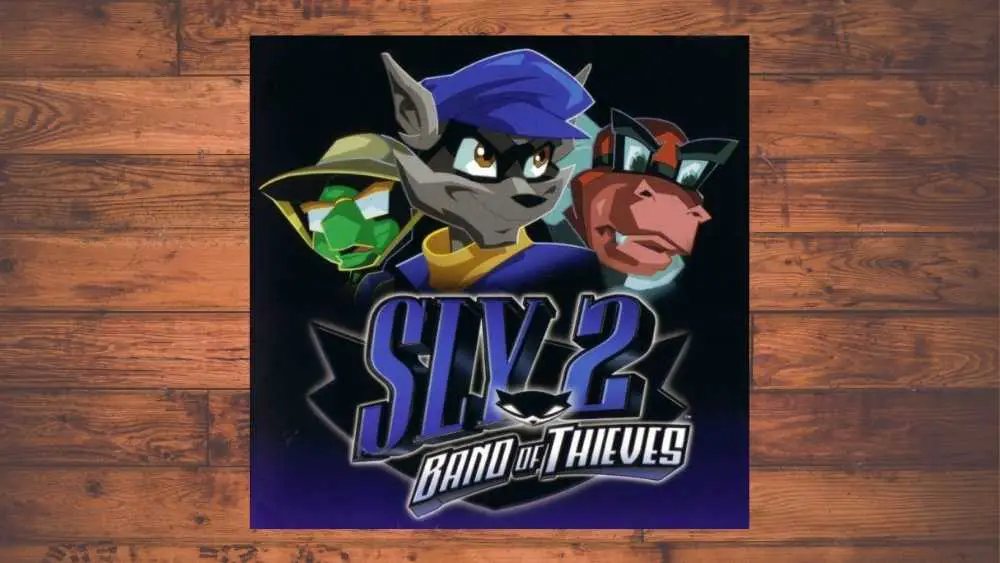 | | |
| --- | --- |
| Developer | Sucker Punch Productions |
| Release Date | 14 September 2004 |
| Platforms | PS2, PS3, PS Vita |
With Sly 2: Band of Thieves, we are presented with the option of playing as the rest of The Cooper Gang, Murray and Bentley. The game also introduces the option to purchase abilities and items to further enhance the gameplay experience.
Lauded for its story, Sly 2: Band of Thieves also introduces a slew of new characters including Constable Neyla. With the ability to play as Murray and Bentley using their unique talents to get through trickier bits, this adds a deeper element to the gameplay.
The previously linear levels have been revamped, giving the game a more open world feel. The controls have also been tweaked to feel more natural, a plus when playing as the other characters.
Each level is structured as a heist which adds to the stories appeal and we become invested in the characters as the story progresses. The world is so beautifully designed that one can be forgiven for exploring it just for the sake of seeing as much of it as possible.
The heli, tank and turret sections have been criticized for distracting from the more fun aspects of the game. Level 3 is also a part of the game that many fans could do without.
Overall, the game delivers on everything that made the original so much fun to play. The story is also considered one of the best in the series, if not the genre. Would definitely recommend a play through for fans of the genre and newcomers alike.
2. Sly 3: Honor Among Thieves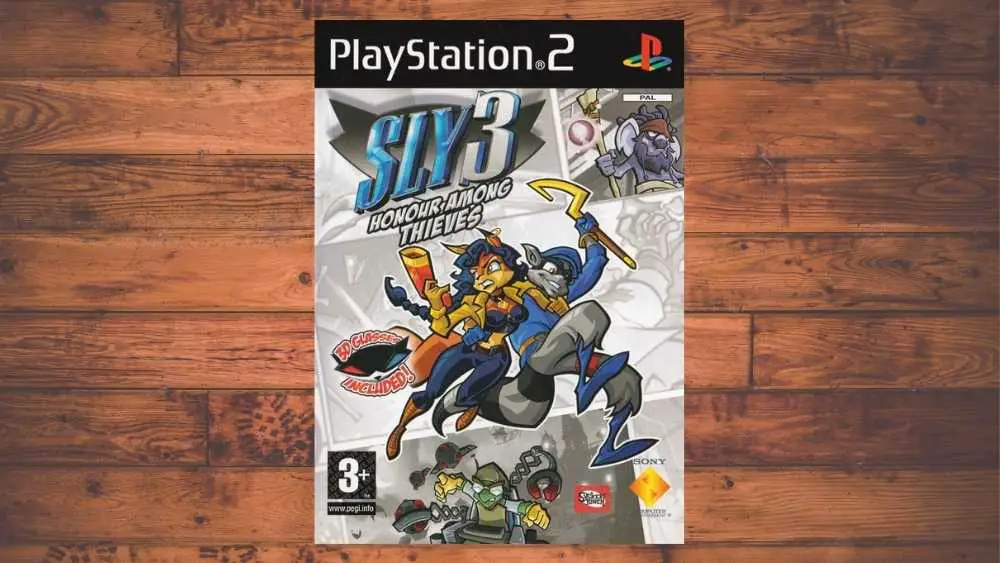 | | |
| --- | --- |
| Developer | Sucker Punch Productions |
| Release Date | 26 September 2005 |
| Platforms | PS2 |
The third instalment in the Sly franchise breaks away from the tried and tested formula that made the previous game so successful. But as variety is the spice of life, this is a welcome departure and adds a level of depth rarely seen in the genre.
With Bentley being injured and confined to a wheelchair, Murray blames himself and has left the gang. Sly's new goal is to break into the family vault that is being defended by the main villain and in order to accomplish this feat, he goes on a recruitment drive.
The focus shifts to a roster of seven characters in total and while this is still a Sly Cooper game, the contribution of the other playable characters certainly adds to the replay value.
Sly 3: Honor Among Thieves does enjoy its variety, but keeps it up in short bursts as not to become too repetitive. Bentley with his jetpack and Murray's ball form certainly adds some much-welcomed agility to both characters and they are now a more balanced addition to the team.
The sheer number of playable characters, while welcomed by some may be off-putting to others. It can be argued that this new gameplay element distracts from the joys of playing as Sly and that a minimalist approach is preferred.
The lock-pick mini-games will also be annoying to some and the music might not be to everyone's liking. The story does have a deeper theme that may not be grasped by its intended audience and there are certain parts that players might find distasteful.
All in all, it's a Sly Cooper game with the same mechanics fans have learned to know and love.
1. Sly Cooper and the Thievius Raccoonus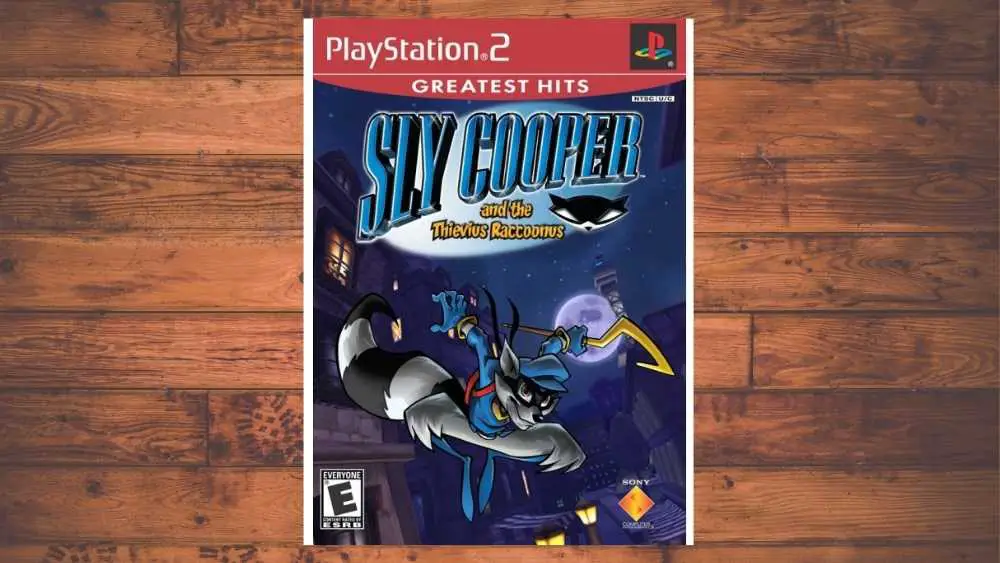 | | |
| --- | --- |
| Developer | Sucker Punch Productions |
| Release Date | 23 September 2002 |
| Platforms | PS2, PS3 |
Arguably the best Sly Cooper game released at a time the market was oversaturated with platformers. It did a phenomenal job of setting itself apart by introducing gameplay elements never before seen in the genre.
The story immediately gives us glimpses of an epic quest, where the young Sly's parents are murdered by the villainous Clockwerk and his inheritance stolen, namely the Thievius Raccoonus that allows Clockwerk to go on a global thieving spree.
Sly's call to adventure allows him to meet his buddies Bentley and Murray who eventually join him to form The Cooper Gang.
Even without the stolen heirloom, the young Sly can't fight his blood and goes on to become a master thief that sees him have a run in with his future girlfriend, Interpol detective Carmelita Fox.
The cel-shaded style also gives it the look and feel of a well-crafted animated film. The stealth elements were a first in the genre and fits in wonderfully with the main theme of the game.
Aimed at a younger audience, we see deeper concepts explored and the developers did a great job of introducing it in a way that wouldn't offend parents. Sly's character progression is slick and beautifully told as a coming-of-age tale.
While it does get confusing in parts, especially when one has to figure out where to go next after a boss battle and many have complained that the game is too short, Sly Cooper and the Thievius Raccoonus is our pick for the best Sly Cooper game.
Not only does it have an iconic character that defined a generation, it introduced some refreshing gameplay elements and introduced us to a world that is too commonly sugar-coated. Here's hoping this generation gets to enjoy a next gen release.