High performance dream cars, thrilling races, petal to metal police chases are the trademarks for almost any good racing game. You can experience all of those and more car enthusiastic fun with this list of fifteen, highly rated racing games for the Playstation Portable.
1. MotorStorm Arctic Edge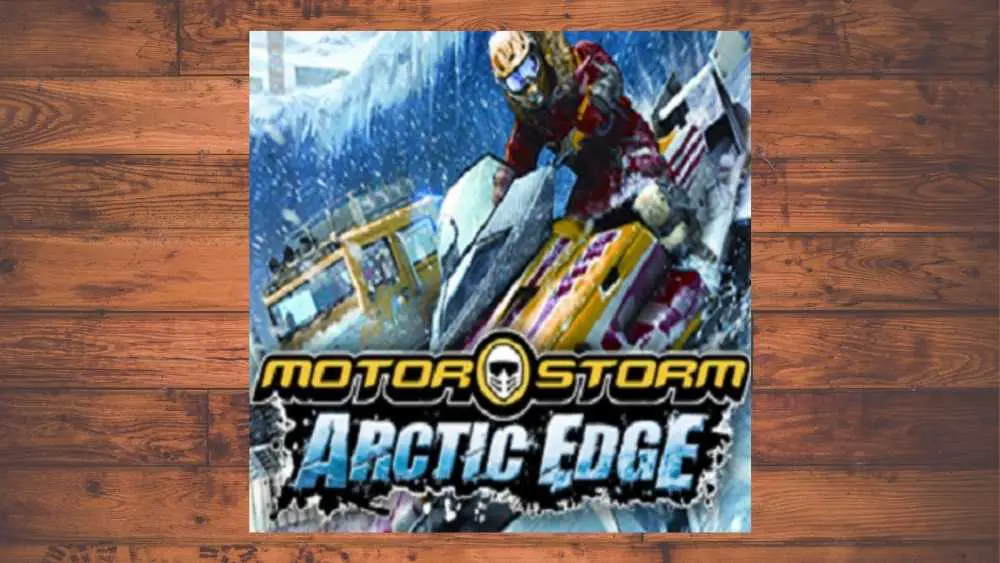 | | |
| --- | --- |
| Developer | SCEA |
| Release Date | September 29, 2009 |
| Platforms | PSP, PS2 |
The grand landscape of Alaska is filled with great natural beauty, miles and miles of snow blanketing the region. More often than not it is a harsh environment, only the strong can push through. So, meet the challenge and ride through the frozen land alone or play with up to eight players in MotorStorm Arctic Edge. Pick from any of the six classes in the game to start the journey. Each class has its own vehicle with certain perks such as blasting through snow or simply cruising right through the harsh terrain without any problems. Just look out for the avalanches and sudden snow storms during your playthrough.
2. Burnout Legends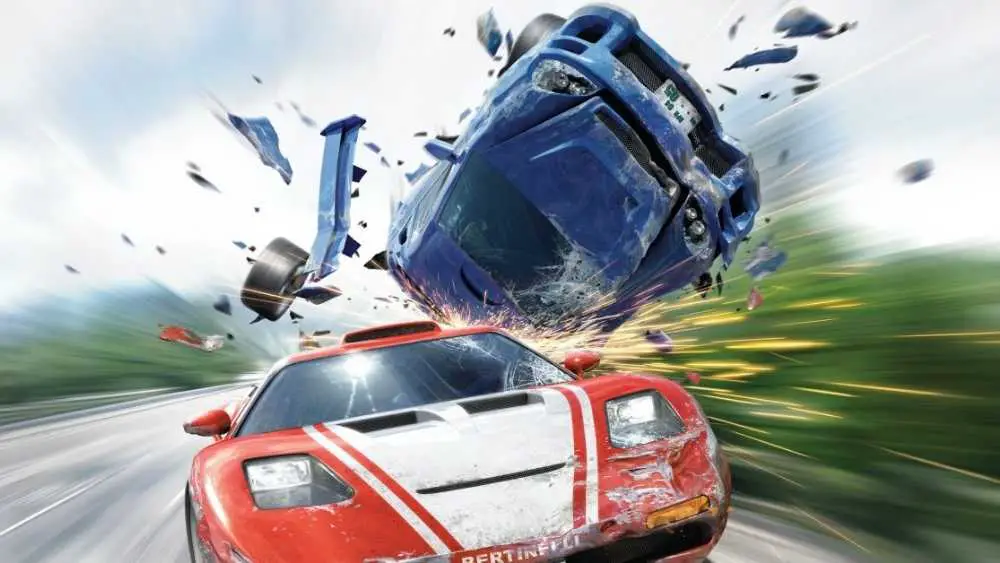 | | |
| --- | --- |
| Developer | EA Games |
| Release Date | September 13, 2005 |
| Platforms | PSP |
Burnout the tires of your car in sleek fashion before taking off into the anarchy and utter chaos of Burnout Legends. A symphony of high speed, inevitable destruction and bumper to bumper pursuits with the cops are around every corner. Race in any of the eight game modes and dive into the cut-throat multiplayer when you're ready for gas burning chaos.
3. Midnight Club: LA Remix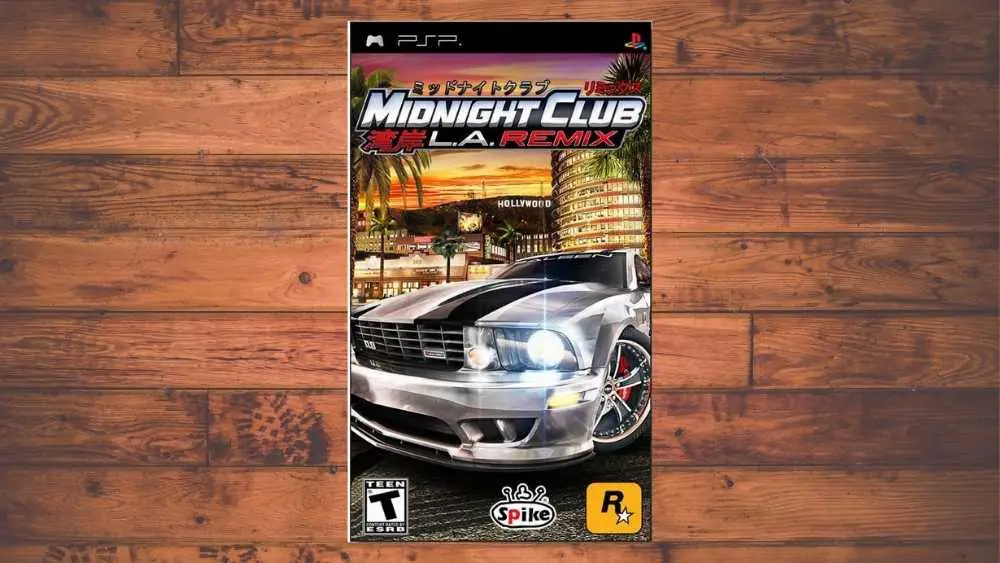 | | |
| --- | --- |
| Developer | Rockstar Games |
| Release Date | October 20, 2008 |
| Platforms | PSP |
Shift those gears and screech through the streets of Los Angeles under the cover of midnight with Midnight Club's LA Remix. Speed through the City of Angels in style by customizing your ride with paint jobs, decals, logos, rims, body kits and more. Just make sure to match that style with horsepower and agility because style is cool but it'll leave you in the dust. Don't forget to have that volume up and blast that top-chart soundtrack.
4. Wipeout Pulse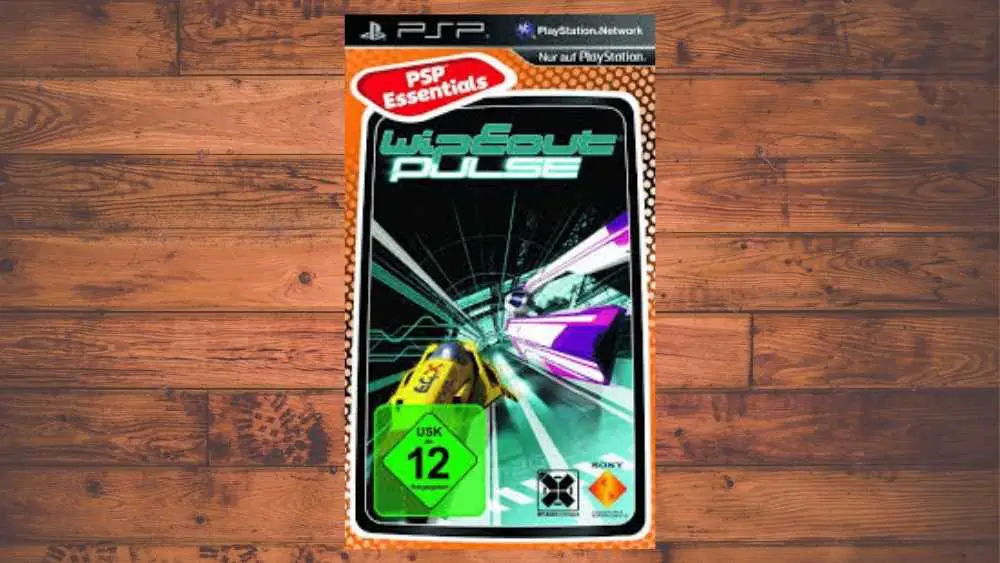 | | |
| --- | --- |
| Developer | SCEA |
| Release Date | February 12, 2008 |
| Platforms | PSP |
Leave the present for a moment and hit impossibly high speeds with the superior performance of the futuristic vehicles. Dart in and out of the tracks, through loops, and maneuver around obstacles with unfathomable speed and agility. You won't be coming back to the present with the total of 24 racetracks, seven different race modes, and eight teams that Wipeout Pulse has to offer. And if the jamming music isn't jamming enough for you, then upload your own thrilling soundtrack with the use of a memory stick.
5. Juiced: Eliminator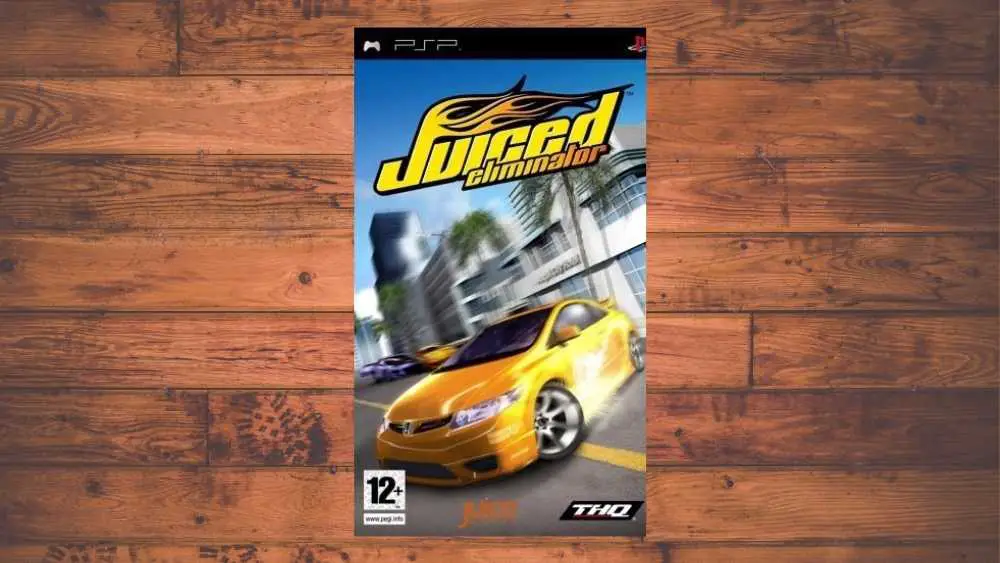 | | |
| --- | --- |
| Developer | THQ |
| Release Date | June 28, 2006 |
| Platforms | PSP |
Race for pink slips and drift with the loser's car. Find a crew to take you in and rule the streets. Or refuse to be last and lose in the "Eliminator" game mode, where the last and slowest driver of each lap is booted out until only the fastest driver of the bunch proves to be just that and wins. All this and more in Juiced: Eliminator. Pick 8 crews to join along with 16 race tracks to grind on. Modify your ride with the in-depth customization of over a hundred body-kit components.
6. FlatOut: Head On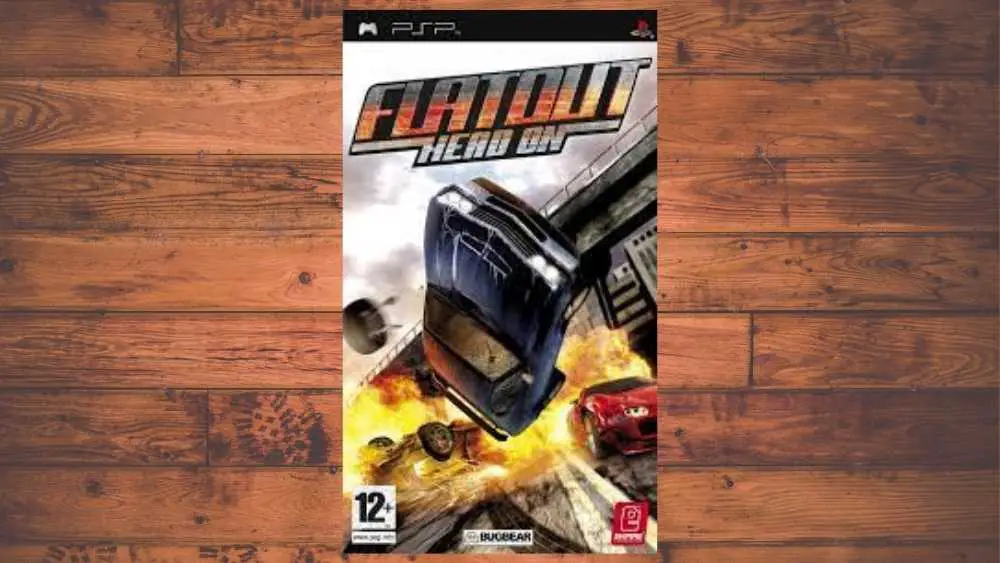 | | |
| --- | --- |
| Developer | Empire Interactive |
| Release Date | April 4, 2008 |
| Platforms | PSP |
Completely forget driving all nice and slow like a grandma when you turn on Flatout: Head On. Enjoy the great freedom to drive like an absolute maniac and experience vehicular destruction on a massive scale.
7. GripShift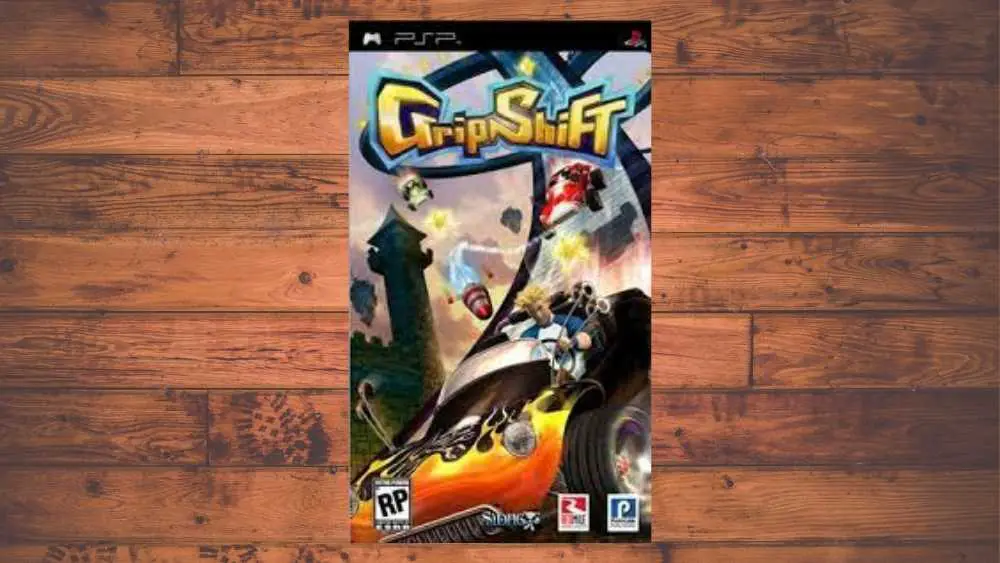 | | |
| --- | --- |
| Developer | Sony Platform Publishing |
| Release Date | September 12, 2005 |
| Platforms | PSP, PS3, Xbox 360 |
Push your adrenaline pumping stunt driving to airplane altitudes along with puzzle-solving racing in the creative, fun-loving game called GripShift. Choose one of six racers with tricked out, customizable vehicles to make your way through the thrilling insanity of the race tracks. Avoid the traps, collect special power-ups, leave your friends in the dust all while racing against the clock. There is no shortage of high-octane, puzzle-solving fun with over 100 different race tracks to explore. Complete the challenges to unlock even more race tracks, customizable components and even to create your own race tracks by unlocking the Track Editor.
8. Split/Second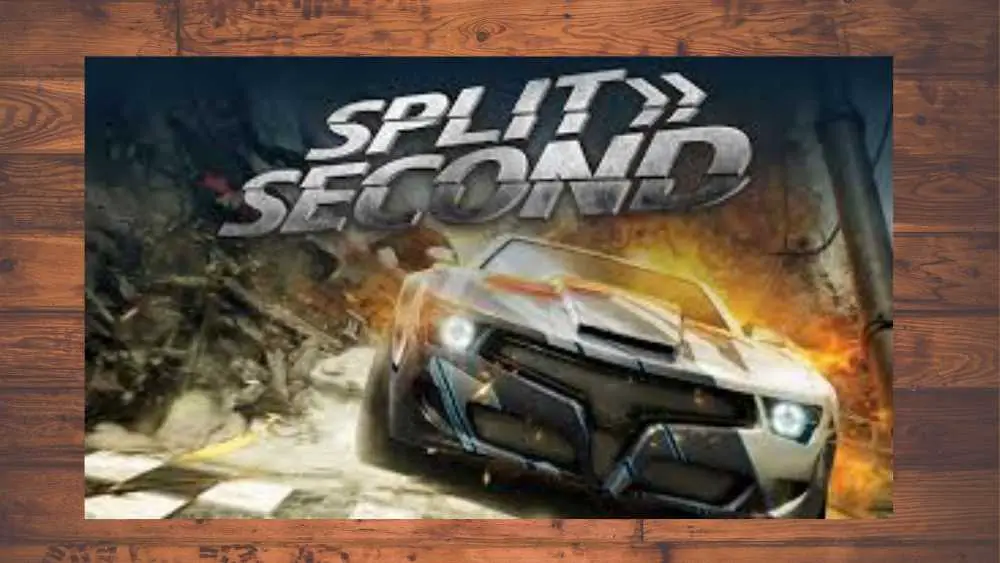 | | |
| --- | --- |
| Developer | Disney Interactive Studios |
| Release Date | November 15, 2010 |
| Platforms | PSP, PS3, PC, Xbox 360, iPhone/iPad |
Millions of adoring fans around the nation and the world are watching you smoke the other races in the insanely competitive reality show of Split/Second. Any and all reckless, death defying driving is encouraged as the city has been made for destruction. Zip past the competition and win the crown as the season champion.
9. Ridge Racer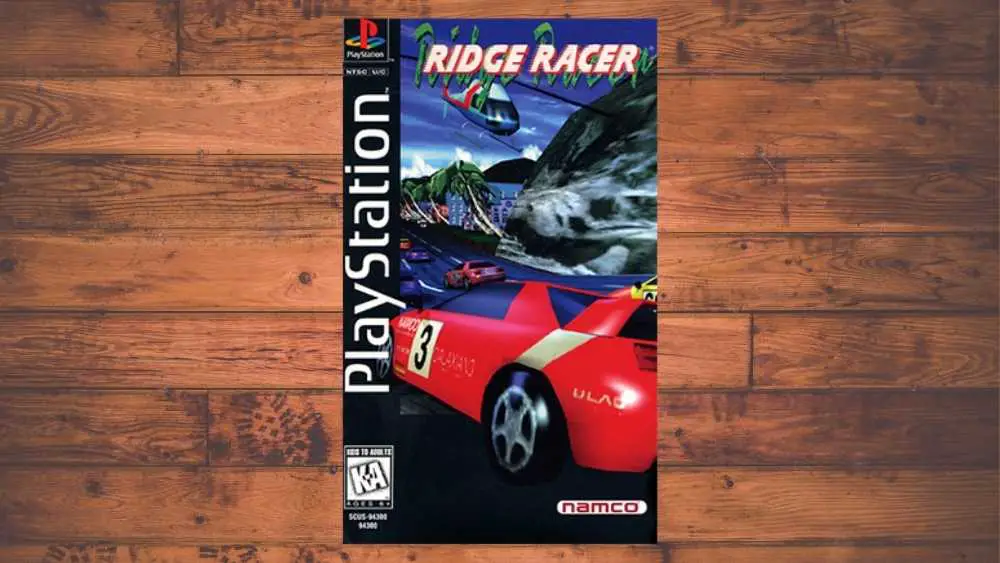 | | |
| --- | --- |
| Developer | Namco |
| Release Date | March 22, 2005 |
| Platforms | PSP |
With the most race courses of any Ridge Racer to date, burn nothing but rubber through 24 race tracks including some of the most beloved race courses of the series. Drift with breakneck speed and glory in the single player game modes such as Team Attack. Or put your skills to the ultimate test in multiplayer against up to 8 players in Battle Mode.
10. Need for Speed Underground Rivals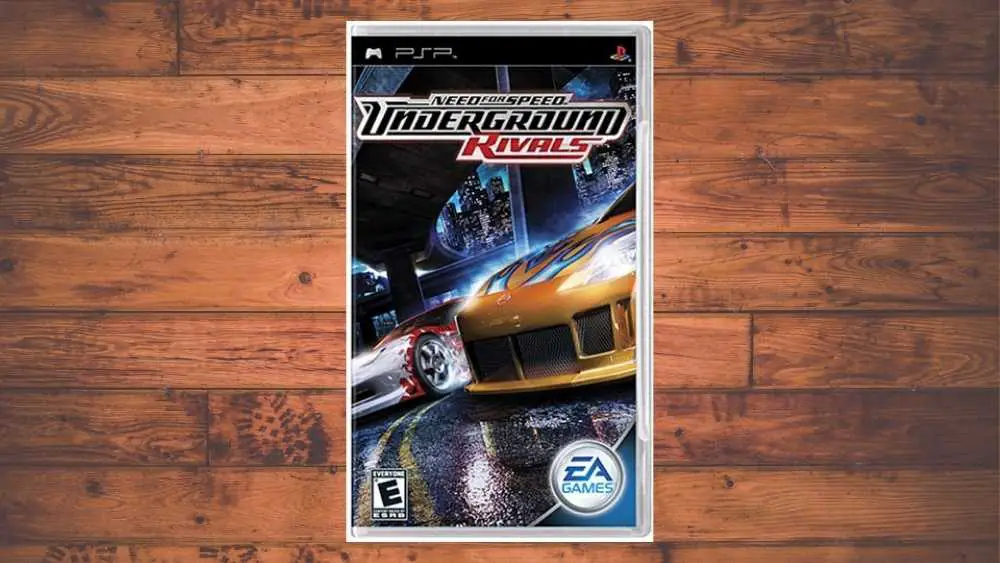 | | |
| --- | --- |
| Developer | EA Games |
| Release Date | March 14, 2005 |
| Platforms | PSP |
Jump into the neverending rivalry between Japanese tuner cars and American muscles in Need for Speed Underground Rivals. Choose your side wisely and customize your ride to your heart's content. Drift through the mountains of Japan and zoom through the traffic of American cities. Load up into the multiplayer experience, Head-to-Head Rivalry, when you think you're ready enough to race other players and earn respect along the way.
11. Midnight Club 3: DUB Edition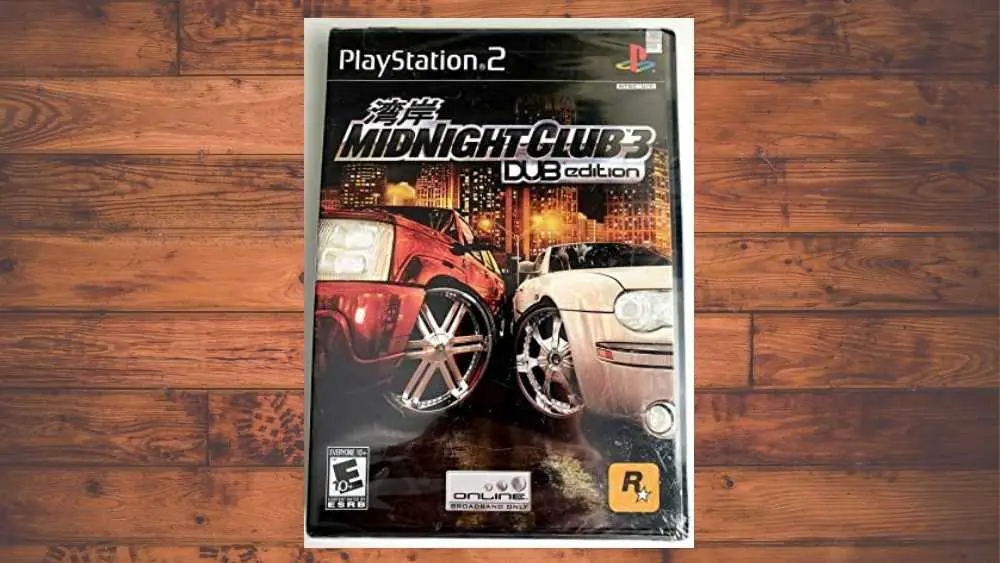 | | |
| --- | --- |
| Developer | Rockstar Games |
| Release Date | June 27, 2005 |
| Platforms | PSP, PS2 |
Explore the lively cities of San Diego, Detroit and Atlanta in another entry of Midnight Club. Feeling like relaxing and just seeing the sights of these three cultural hubs? Turn on Cruise mode then and ease through the city like you would in real life. Each city rebuilt in its exact likeness. Of course, the starting line is always waiting for any moment you're ready for an exhilarating race.
12. OutRun 2006: Coast 2 Coast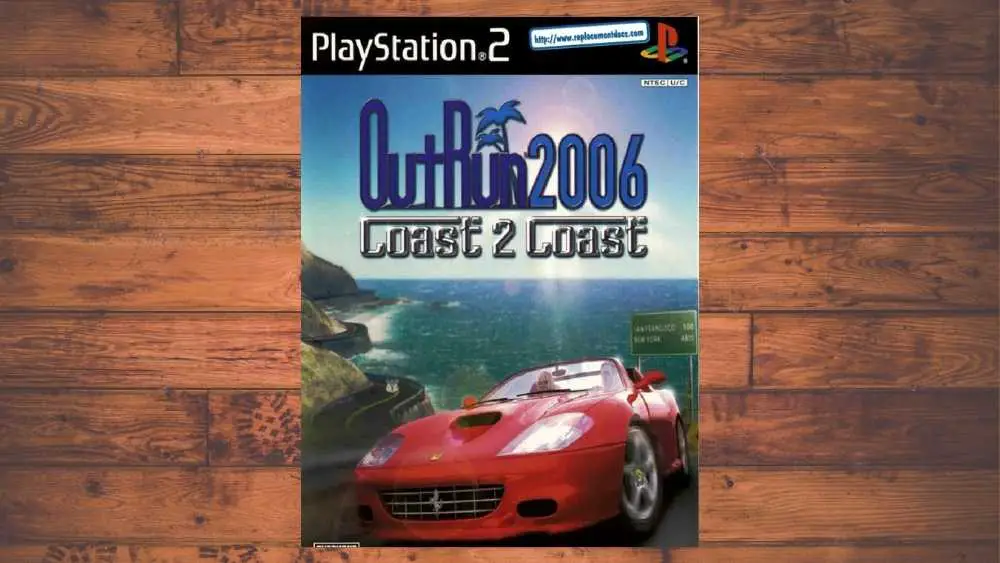 | | |
| --- | --- |
| Developer | SEGA |
| Release Date | April 25, 2006 |
| Platforms | PSP, PC, PS2 |
From the West Coast to the East Coast, or vice versa, blaze your way through the land of America. Pick one of the 15 cities to stop by in this thrilling journey. And do so in top-class fashion and performance in one of the many Ferrari licensed in the game, such as the F430 and 550 Barchetta. Each city offers a unique set of missions to speed in. Take on 6 other players in multiplayer when the journey through the USA is getting too boring.
13. M.A.C.H. Modified Air Combat Heroes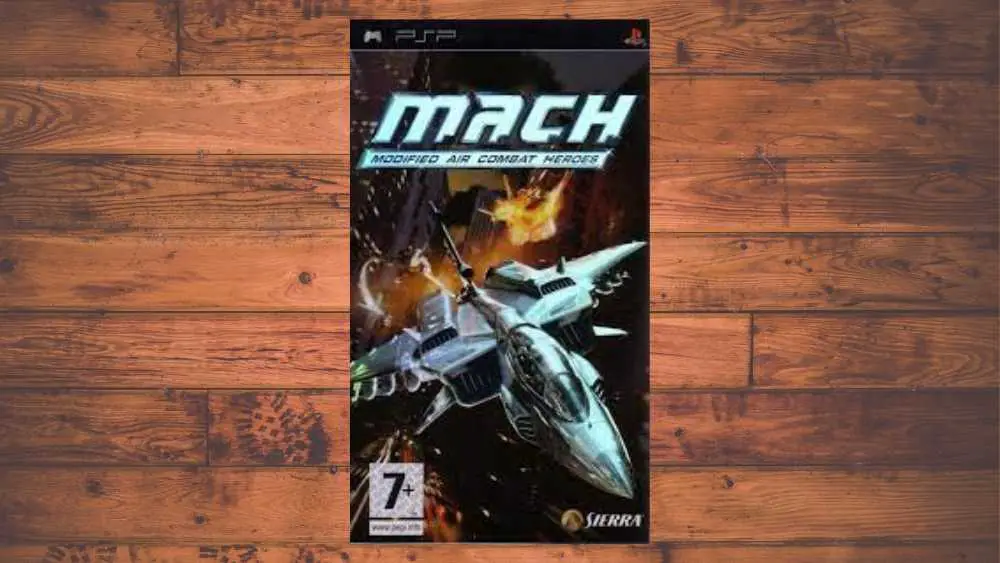 | | |
| --- | --- |
| Developer | Sierra Entertainment, VU Games |
| Release Date | February 20, 2007 |
| Platforms | PSP |
Of all the games on this list, M.A.C.H. Modified Air Combat Heroes is the only video game to fulfill your thirst for high-octane racing with advanced fighting jets instead of regular vehicles. The game is set in the year 2049, unmanned drones have technologically advanced so far that they have completely replaced the need for the thousands of fighter pilots and manually operated jets. It doesn't take long for these aircrafts to appear on the black market. Soon, jet racing and dogfighting tournaments begin to pop up everywhere. Rule the skies in aerial racing and air-to-air combat for riches and glory. Choose one of the 11 aircrafts and customize it to almost 200 different configurations. Unlock more jets and components as you battle your way through many tournaments in Career mode. Use Arcade mode to instantly drop into the action. If you got what it takes, battle other players in multiplayer and see who is the best Ace of the bunch.
14. MX vs. ATV Unleashed: On the Edge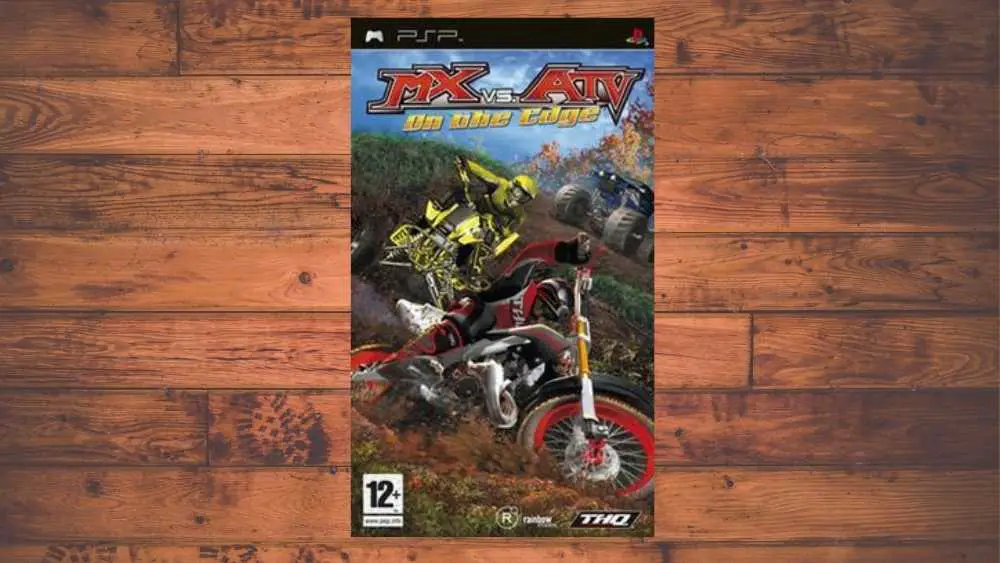 | | |
| --- | --- |
| Developer | THQ |
| Release Date | February 27, 2006 |
| Platforms | PSP, PS2, PC |
Get down, dirty and muddy in MX vs. ATV Unleashed: On the Edge. Jump into a large array of vehicles to play in the mud with and win some races at the same time.  Get into a monster truck and find yourself racing against ATVs and dirt bikes. Even leave the competition in the dust with a 4×4 golf cart. Nothing is off limits. Crash through large open-world environments and participate in hill climbs or short races. Pick your favorite professional Motocross and ATV riders when you load up career mode.
15. Wipeout Pure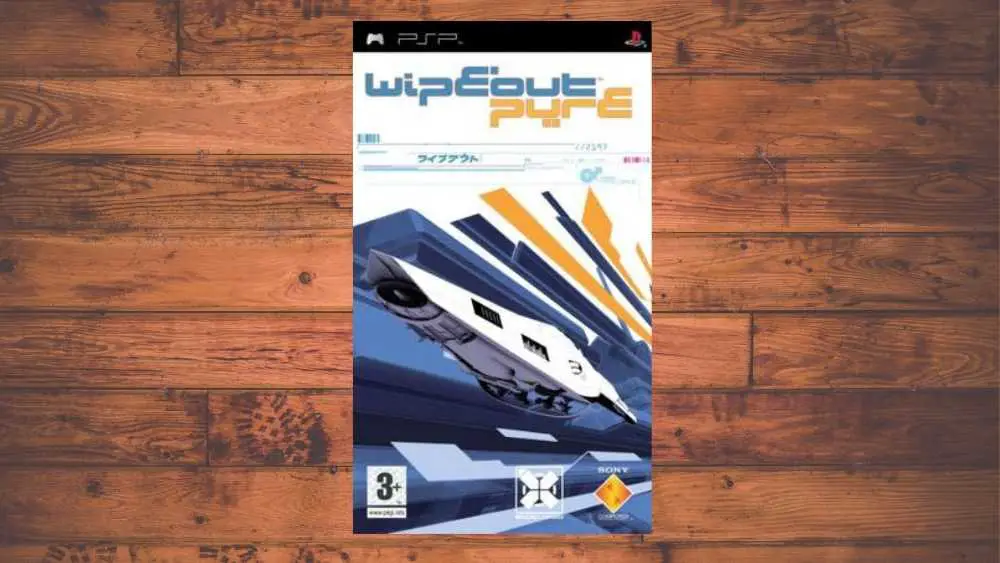 | | |
| --- | --- |
| Developer | SCEA |
| Release Date | March 16, 2005 |
| Platforms | PSP |
Rip through outer space at amazing speeds while defying gravity and engaging in heavy heart pumping combat in this highly futuristic entry of Wipeout.  Be prepared and customize your  weapons for the advanced warfare chaos on the track. Blast past the competition with high tech machinery all while listening to high energy, high temp electronic music of top artists of the genre. Download any post launch content such as additional race tracks, new racing crafts, more music, new skins and more. Zoom through the Milky Way in 8 player multiplayer modes.