Parodius is a scrolling shooter game series made by Konami, and its appeal to many classic gamers out there is how the game parodies various titles under the Konami banner such as Castlevania, Xexex, Tokimeki Memorial, Mystical Ninja, Thunder Cross, Taisen Puzzle-Dama, TwinBee, Antarctic Adventures, Ganbare Goemon, and Lethal Enforcers. Parodius is an obscure franchise and its minimal presence in North America did not help, either.
Since Parodius never quite made its presence on the Western market, we will try to appreciate such underrated gems as modern games would not exist without these. Now, we will rank each game and we'll see which games represent the franchise the best or witness them be on the lower ranks due to how they aged poorly and becomes a literal definition of parody. The game has recurring themes such as wacky Japanese humor and how they poke fun at the following games mentioned earlier.
Before we begin, I would like to clarify that the ports of the Parodius games will not be included. We will just review the six mainline games that defined Parodius the most.
Here are the Parodius games ranked from Worst to Best. Starting at #6…
6. Parodius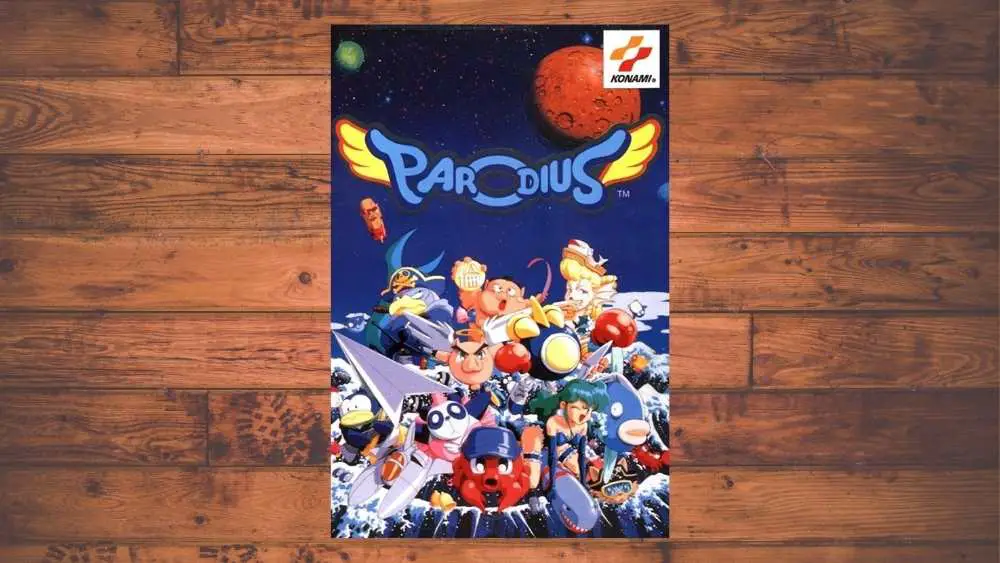 | | |
| --- | --- |
| Developer | Konami |
| Release Date | 1988 |
| Platforms | MSX, PlayStation, Sega Saturn, Mobile, PlayStation Portable, Virtual Console Wii |
Parodius, or Parodius: The Octopus Saves the Earth (Parodius ~Tako wa Chikyū o Sukū~ or パロディウス ~タコは地球を救う~) is the first entry of Konami for the series and I must say; this game aged like milk. Although I have to make exceptions since this is the first Parodius game ever made so Konami sure did tie up some loose ends for their later installments.
Aside from the fantastic music score which Konami is known for, the stage designs and boss fights were the major turn-offs for this game. Nothing really stood out except for some levels, but if it had its moments, it sure is good. Not to mention the PSP port which is nothing like the original. The bonus rounds were a cool feature, but it's the exact same stages you'll play from Gradius from the MSX, yet another classic Konami title.
If you still want to have some fun playing this game, go and play it with the English translation on and you will burst from laughter from how it's filled with a gimmick that is better left off and not be brought in today's era of gaming. It's not that bad of a game but it's not good either. It's average at best and the later games sure stood above the first Parodius. I still give Konami the props for building the foundation of this forgotten line of games.
5. Paro Wars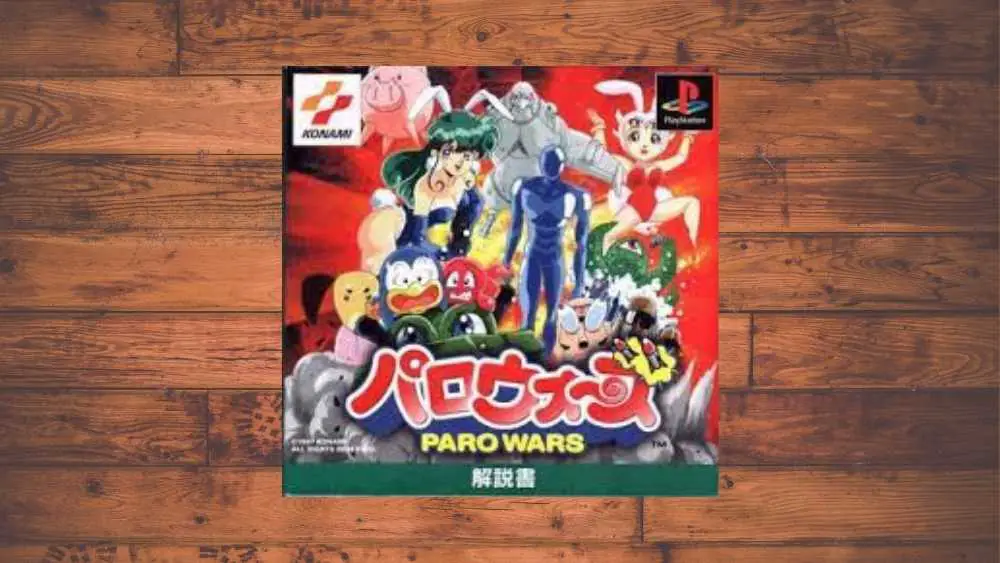 | | |
| --- | --- |
| Developer | KCET |
| Release Date | September 25, 1997 |
| Platforms | PlayStation |
Paro Wars is the final game from the main Parodius series and it is the only game made not by Konami themselves but their subsidiary KCET back in 1997, and is a PlayStation exclusive as it was only released in Japan. It is the least-talked about Parodius game, and I can see the reason why.
Again, the plot is hilarious with the Second Great World War Parodius shtick being all wacky and everything. The gameplay, however, tank controls are always a problem with the PlayStation controller. It's clunky, although I have to give Konami a credit again for being one of the key players of the PS1 era.
I think you will still enjoy the game, but there are better Parodius titles to play. This one is definitely not everyone's favorite nor even their cup of tea if you get easily upset with the outdated control layout. Plus, the three-dimensional graphics are impressive for the limited hardware that the PlayStation 1 has.
Also, fun fact. Paro Wars has a board game released back in 1998. Now, where can we find a copy to play that… Oh well.
4. Jikkyō Oshaberi Parodius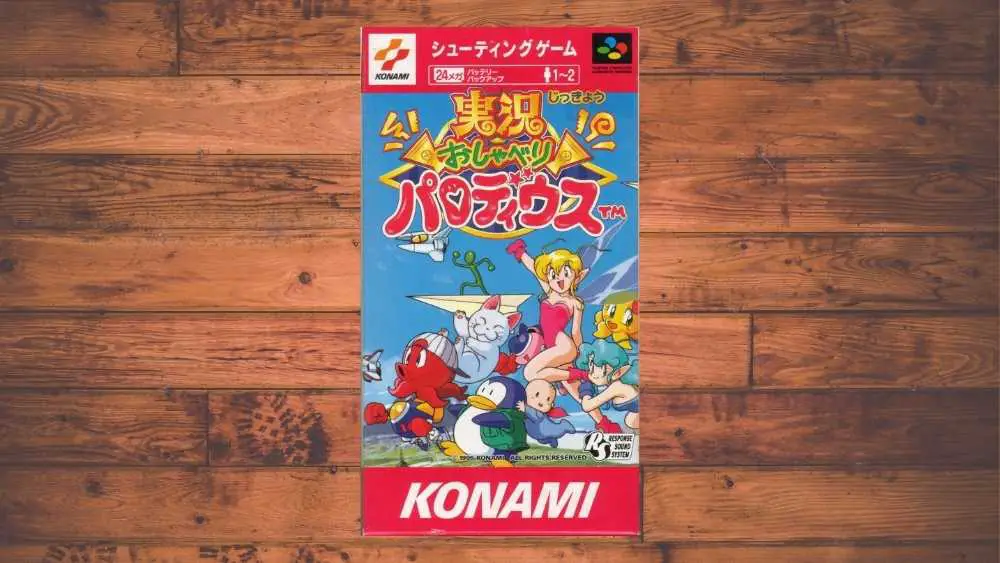 | | |
| --- | --- |
| Developer | Konami |
| Release Date | December 15, 1995 |
| Platforms | Super Fanicom, PlayStation, PlayStation Portable, Sega Saturn |
Released on Christmas Season, 1995. Jikkyō Oshaberi Parodius is the fourth game of the Parodius series and the sole reason that made this game end up on the middle part of the list is that it is overshadowed by much more popular Parodius game entries such as Sexy Parodius and Gokujō Parodius! in which is still remembered by those who played it.
But it doesn't end there, as it is regarded as the hardest and most difficult Parodius game ever done, which says a lot for its fast-paced nature. But still, Konami is far away from perfecting their craft at coming up with a definitive Parodius game. Maybe it's the reason why this game isn't that loved by many hardcore gamers of the past generation. Some levels are patterned next to Xenex, TwinBee, and Mystical Ninja which are all great arcade shooter games, but Jikkyō Oshaberi Parodius gives them a ludicrous twist.
Amongst all six Parodius entries, Jikkyō Oshaberi Parodius doesn't quite hit that sweet spot that the players are looking for in terms of overall wackiness. If the game is too much for you, then it's okay. But still, give it a shot if you love challenging scroller shooting games and if you don't mind a little competitiveness. The game's difficulty is not forgiving, but how is it not regarded as one of the hardest games of all time? I'm looking at you, Dark Souls.
3. Parodius Da!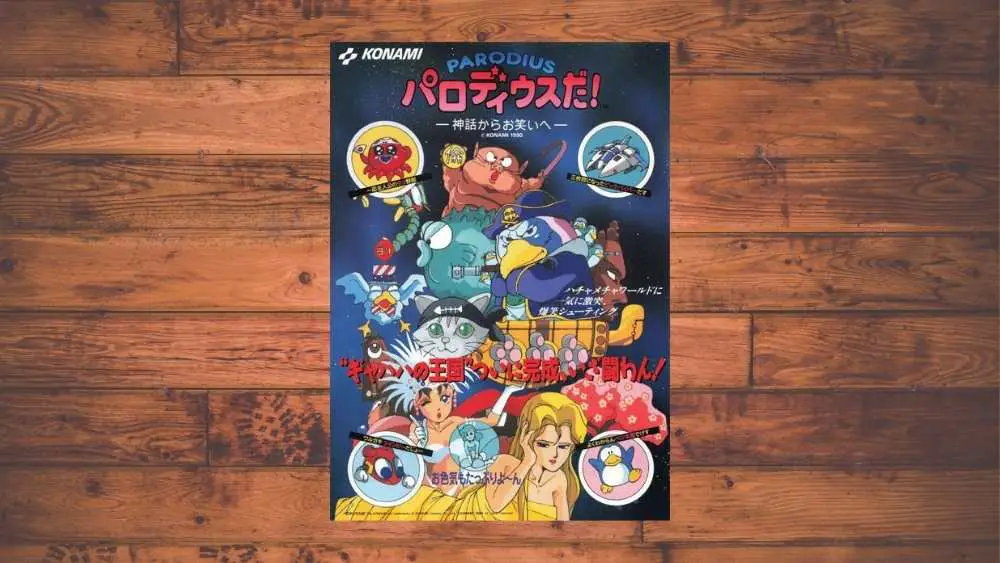 | | |
| --- | --- |
| Developer | Konami |
| Release Date | 1990 |
| Platforms | Arcade, Fanicom, GameBoy, PC Engine, Mobile, PlayStation, PlayStation Portable, Sega Saturn, Super Fanicom, Sharp X68000 |
Parodius Da! or Parodius Da! ~Shinwa kara Owarai e~ is the second installment of the Parodius series released in 1990, and for a game that doesn't take itself way too seriously, Parodius Da! sure fits that criteria of being a game that is laughable, but not how mediocre it is but the contrary, in actuality.
For a game of its time, its graphics are surprisingly good. But how about the gameplay? Well, Konami lived up to their promises and made the sequel even better than the first one. The way it parodies TwinBee and adapts Gradius III's mechanics, and makes them work together seems to blend well.
Every sequel is an improvement of its predecessor, and Parodius Da! is a great example. It is hailed as one of the best arcade games of all time, and I recommend it to everyone who wants to try the game for the first time. If not, then you can start from the very beginning and play in Parodius in chronological order.
2. Sexy Parodius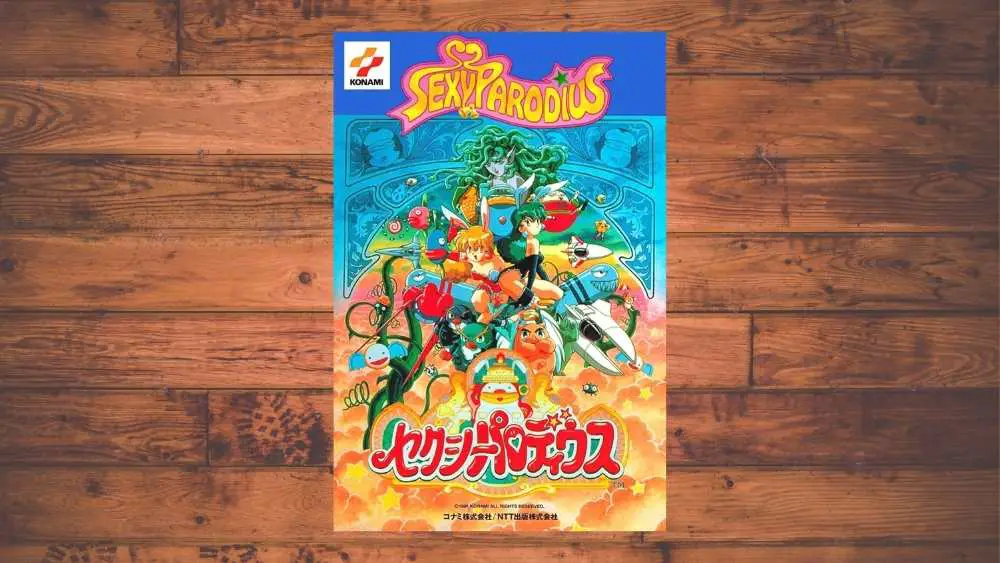 | | |
| --- | --- |
| Developer | Konami |
| Release Date | March 1996 |
| Platforms | Arcade, PlayStation, PlayStation Portable, Sega Saturn |
Sexy Parodius has it all such as its quirkiness, absurdity, and suggestive themes. Its cult classic status has built its reputation as the best Parodius entry out there, and yes, some might disagree. It pushes the game into the PG-13 age rating due to some stages including nudity, and it is also its negative aspect.
Still, Sexy Parodius is amusing to play and is one of the games that are fun to replay from time to time. Just don't mind the lewd elements and you are good to go. Is it sexy? Sure, yes. The art and gameplay are the best part of the game as it is attractive and tempting to play, and it comes with a cost that is satisfactory as it awards you with the only good ending of the series.
Just a fair warning, though. Parodius does not reflect from the imagery they use as it is only a parody of culture and gaming from that time. It is nothing to be taken seriously. It is the sole purpose of gaming, right? So sit back, relax, and have a good giggle from playing this.
1. Gokujō Parodius!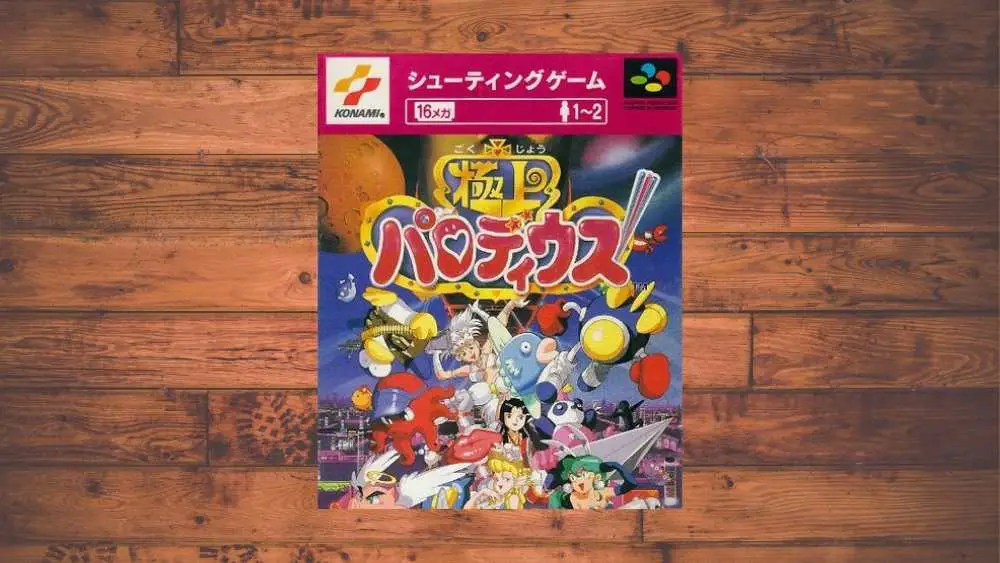 | | |
| --- | --- |
| Developer | Konami |
| Release Date | April 25, 1994 |
| Platforms | Arcade, Mobile, PlayStation, PlayStation Portable, Sega Saturn, Super Fanicom |
And now, the best Parodius game of all time. Gokujō Parodius! or Gokujō Parodius! ~Kako no Eikō o Motomete~ is the third Parodius game by Konami released in 1994 for the Arcade and Super Fanicom systems in Japan and Europe, and it has a reputation for being the game in the series that has the most strange levels.
Now this one takes the cake for including a weird but comedic game full of surprises, but go see it for yourself. I do not like spoiling people or ruining the fun, so there you have it. There is a wide selection of playable characters has expanded, and it is something of a lackluster feature from the first two games and Gokujō Parodius! quenched that.
Its biggest downside is how shorter it is than the previous games, but it's all good. Shorter games tend to have a greater replay value and Gokujō Parodius! is one of those you can play over and over again and it will still be entertaining. And of course, I cannot stress this enough. Konami, yet again, makes the game stand out from its music.