Just Cause is an action-adventure game made by Avalanche Studios and Square Enix Europe where its focal points are pure chaos and open-world gameplay reminiscent of Grand Theft Auto and some other open-world titles that has third-person shooter elements in it. These are one of the games that never took themselves way too seriously and still amassed huge success in an era where gaming is all about shooting guns and being driven by an action movie-like narrative.
Everyone enjoys these types of games, and I think this is the right time to review all four Just Cause titles since we might or might not get the fifth one. That is up to Square Enix if they will still continue to develop their series such as this one and Deus Ex or not, so let's get straight to shooting on the following games.
Starting the list at the fourth spot…
4. Just Cause 4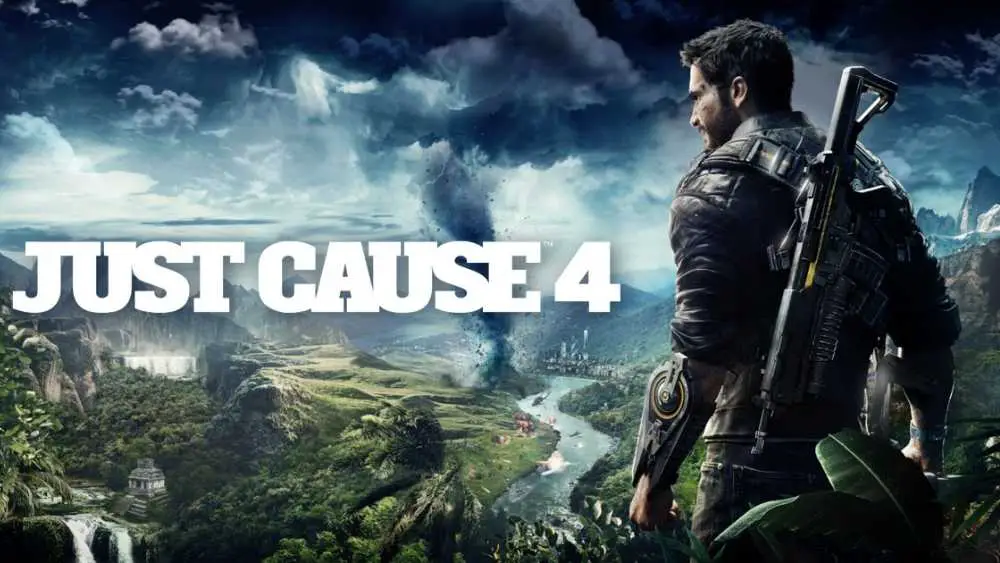 | | |
| --- | --- |
| Developer | Avalanche Studios Group |
| Release Date | December 3, 2018 |
| Platforms | Windows, PlayStation 4, Xbox One |
Being the fourth installment in the Just Cause series, Just Cause 4 takes place right after the events of Just Cause 3 where the protagonist Rico uncovers the truth behind his family and his father's death in the fictional country of Solís.
The plot seems very basic and sentimental, and the Black Hand, the mercenary group that was introduced in the first game and made its appearance in the third one. At this point, I think the developers are running out of ideas to push the game further. And this might be the last Just Cause game to feature Rico as the protagonist so this is the end of an era for this franchise. Just Cause 4 still has its moments, sure. But the sandbox gameplay overshadows everything that it's just better to play this without going on pointless missions.
I cannot say that this game serves as the downfall of the Just Cause series, but it's sad to see one of the most beloved games ever fall from grace, especially since Square Enix changed their directions for the better or worse. Both gameplay, story, and antagonist are so stale that you notice how Just Cause 4 is just made to grab everyone's cash in exchange to quench everyone's thirst for a new Just Cause game.
Just Cause 5 better be the game to bring the series into a different direction, or we might not have a new game in the future and stick to the better ones. Please, Square Enix, we beg you. Do not become a shadow of your former self. But everyone is still going to play Just Cause 4, though, I cannot blame them.
3. Just Cause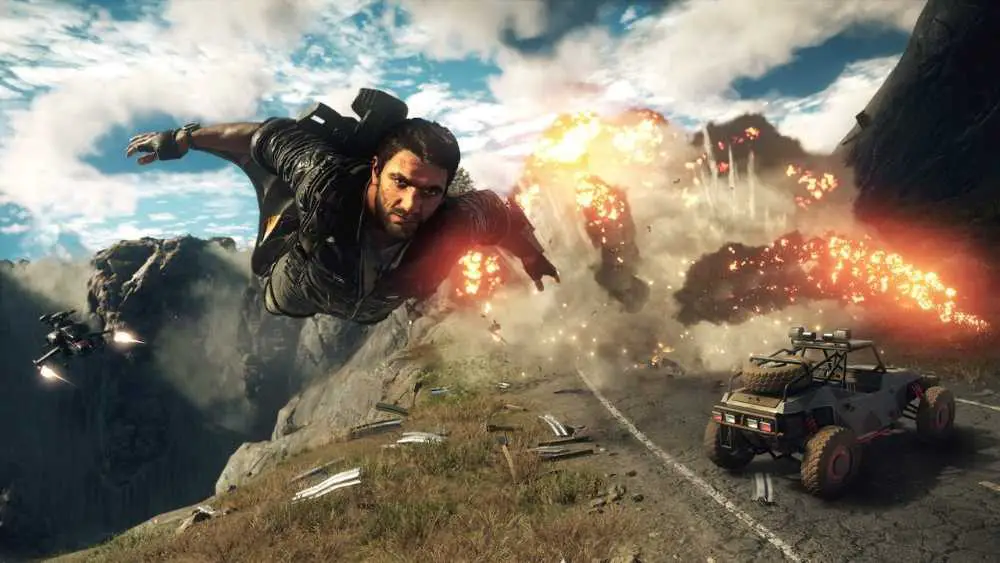 | | |
| --- | --- |
| Developer | Avalanche Studios Group |
| Release Date | September 22, 2006 |
| Platforms | Windows, PlayStation 2, Xbox, Xbox 360, Android |
The first-ever Just Cause game is on this list because the reason being those first entries on every game series are usually hits or miss, and they get so old over the years and just exist as nostalgia or the foundation of a series. I am not saying that the first Just Cause is horrible, but it sure has some of its bad sides as well.
Made by Avalanche Studios back in 2006, Just Cause is one of the titles that made its jump to the next generation of consoles but never had the chance to have its graphics upgraded and it's just the port that is made through the Xbox 360. Just Cause introduces us to the tale of one of the most iconic video game protagonists of all time Rico Rodriguez and his adventures throughout various locations clouded with such turmoil, one of them being the fictional South American country named San Esperito.
The game's plot goes like this: Rico was sent by an intelligence group named the Agency to San Esperito along with his superior Tom Sheldon and fellow agent Maria Kane to stop the tyrannous reign of Salvador Mendoza as the president of the nation as they speculate that he owns weapons of mass destruction. Then they stumble upon a guerilla who is against the Mendoza regime and its allies, and now the mayhem begins as Rico and his colleagues start their mission to tear up Mendoza's empire and evict them from his dictatorship.
It seems like it came out of an action movie, isn't it? The carefree nature of the game sure is one of its noticeable charms since it is an open-world game. Whether you want to get straight to the story by playing the missions that the game can offer or attack everyone and go on a killing spree, it's up to you. Just a quick note that is responsible for your actions in the gameplay as the law is still in full effect, even if you are in a war-torn place like San Esperito.
Does it hold up in 2022, though? Yes and no. See, Just Cause seems like a one-off and won't be repeated, but I was surprised that it has sequels and each of them is better than the first game. For a game released in 2006, this is something new and fresh in the eyes of millions of gamers. The freedom you have upon playing this game, especially how wide the map was. The only thing I do not like in this game is the driving mechanics, but you can forget about that once you get to shooting everyone.
2. Just Cause 3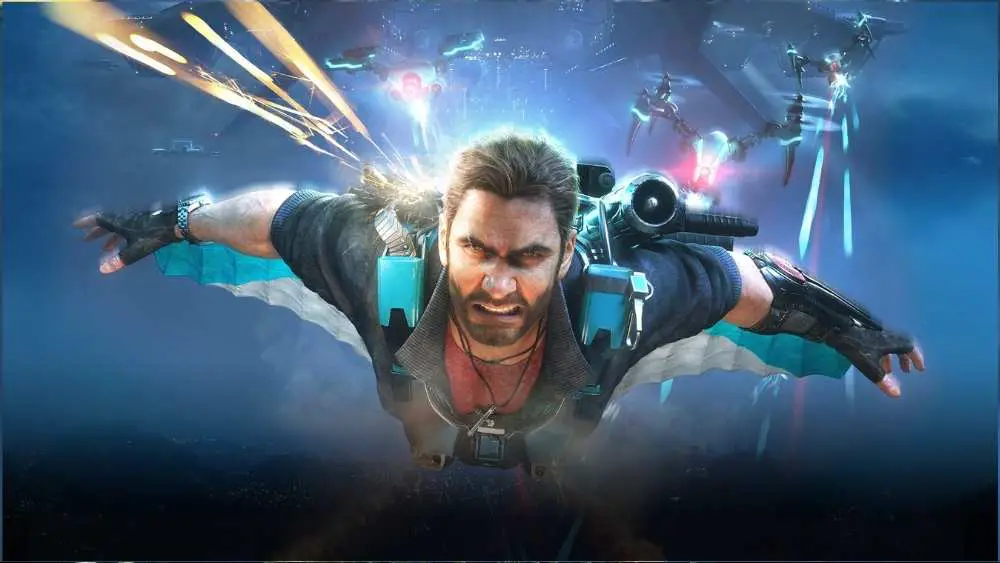 | | |
| --- | --- |
| Developer | Avalanche Studios Group |
| Release Date | December 1, 2015 |
| Platforms | Windows, PlayStation 4, Xbox One |
Just Cause 3 might be the second-best game in the series, but I have to give credit to it for how it was so well done. With its initial release on December 1st of 2015, Just Cause 3 remains the second greatest entry in the franchise since it received mixed reviews during its release, but this game aged well with its new and improved sandbox gameplay, and an expanded map and features perfect for an open world.
With the setting being the Medici, a fictional Mediterranean country in between Spain and Greece, the island falls into the dictatorship of General Sebastiano Di Ravello, and Rico has to return to his motherland and protect it from the ruthless dictator. The largest flaw that this game has is how they ditched and toned down the campaign in favor of better free-flow gameplay, and these are one of the reasons how the Just Cause series took a nasty term, leading them in a nasty direction.
I cannot stress enough the improvements in the gameplay, it's so satisfying that Just Cause 3 became an addicting game to play. The game is meant to play on both controllers and a keyboard and mouse. Its intuitive mechanics makes it so easy to pick up, and I'm sure that you will fall in love with this game once you start playing it right away.
Just don't mind the repetitive dictator plotline and you will have fun playing Just Cause 3. Sure, it's reminiscent of Far Cry but Just Cause gives you a chance on how it feels like to be Rico Rodriguez.
1. Just Cause 2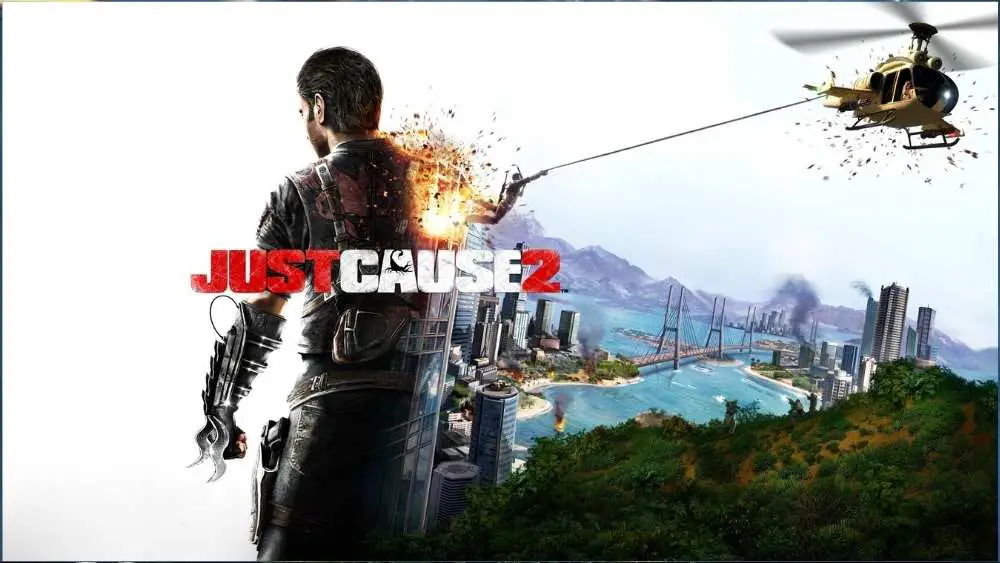 | | |
| --- | --- |
| Developer | Avalanche Studios Group, Square Enix Europe |
| Release Date | March 23, 2010 |
| Platforms | Windows, PlayStation 3, Xbox 360 |
Just Cause 2 is released on March 23, 2010, by Avalanche Studios and Square Enix and is a major improvement from the first game as it added sandbox elements to it, meaning that the player has the creativity to become more innovative to find methods and overall approach towards the game. With the newly-added mechanics in the game, Just Cause 2 takes the cake by being the best one ever.
After the events from the first game, Just Cause 2 follows it up with a mystery as Rico's superior Tom Sheldon has gone AWOL along with the Agency's funds. To search for Tom, both Maria and Rico headed to Panau, a fictional Southeast Asian nation only to get ambushed by cannons from the Kem Gunung Dataran Tinggi military base, causing the memory cards that contain confidential information to be scattered around the place. And that's the intro of the game, I won't spoil it for you since Just Cause 2 is worth your time and money.
This is the only Just Cause game that doesn't have the Black Hand as the antagonist, and it is quite refreshing, to say the least. The Southeast Asian setting feels different from the usual Caribbean locations that they present, and the gameplay is so much better than its predecessor. The grappling hook mechanic feels so better to use. It is snappy and handy, and I think this is the game that popularized the item from Rico's arsenal.
The game isn't that demanding so the modest PC's can definitely run it, even the first Just Cause can be run using a potato PC. So give it a shot and have Rico Rodriguez be the most compelling protagonist out there while you come up with amusing ways to play the game.