It might seem counterintuitive to look for 2D MMORPGs in 2021 when even our phones are more than capable of rendering beautiful 3D games. But you can't deny that even though technically 2D is a downgrade, some games more than make up for it with their aesthetically pleasing art style and deep, complex mechanics that serve to improve the gameplay.
It's no coincidence that some of the best 2D MMORPGs have been around for decades. 
2D doesn't necessarily mean ugly or low-end. Games like Hollow Knight make good use of their 2D nature and perhaps won't even translate well to 3D. That's not to say everyone despise 2D games, but I have often seen people dismiss a game because it isn't 3D.
Thankfully, this stigma (if you could call it that) is sure to be short-lived, with games like Hades bursting into popularity (and rightfully so).
Some 2D games, like, say, The Binding of Isaac, even use the 2D perspective to their advantage, allowing them to fill the game with a variety of enemies that would be impossible to render in 3D due to time and budget constraints. Here's a list of games that will more than slake your need for 2D MMORPGs in 2021.
1. MapleStory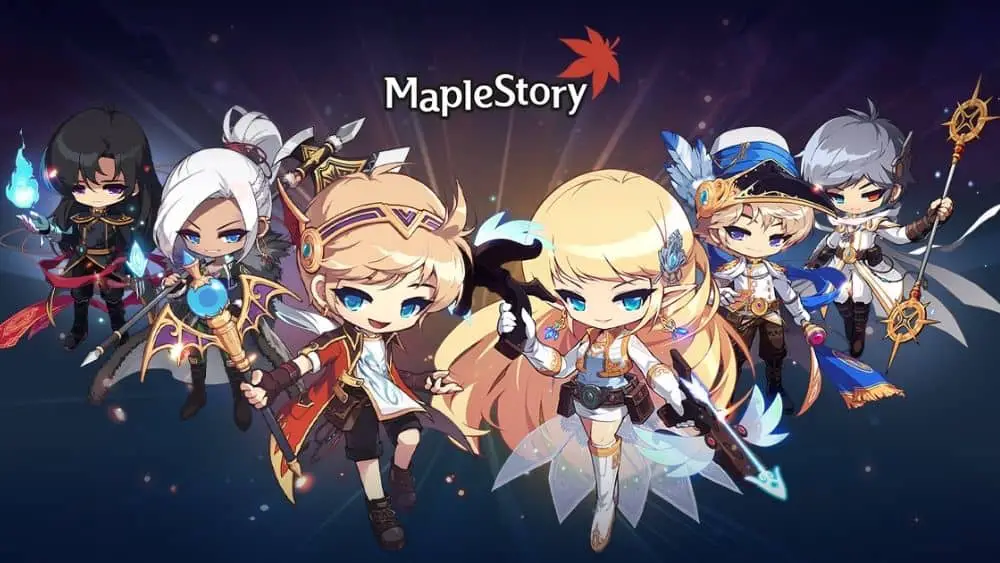 MapleStory is a free-to-play 2D MMORPG developed by Wizet and released in 2003. It's more of a life-sim with vital RPG elements; the game allows players to participate in activities together; usually, it's slaying monsters, but players can also play minigames together or engage in trade.
If all that doesn't do it for you, then players also have the option to get married.
Overall, the game has a ton of content and a fascinating world, and the controls feel snappy and responsive.
2. Elsword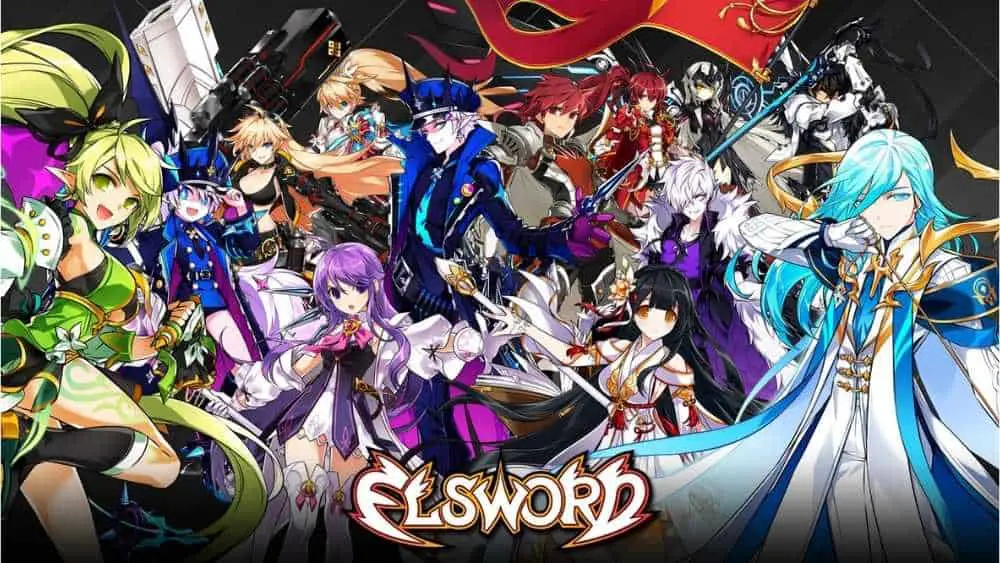 Elsword is more or less the spiritual successor to Grand Chase, a classic MMORPG that's sadly not around anymore; it's another Korean MMORPG that uses a 2.5D perspective, allowing the maps to be a little more intricate and realistic.
The game was developed by KOG Studios and released in 2007; it's a game that requires side-scrolling finesse and an understanding of mechanics combined with mastery of role-playing elements to beat.
However, Elsword offers a lot of fun with its robust combat mechanics and increasingly alluring upgrade paths paired with unique character creation with deeply intricate classes and synergies; this game is not that hard to sell.
3. Tibia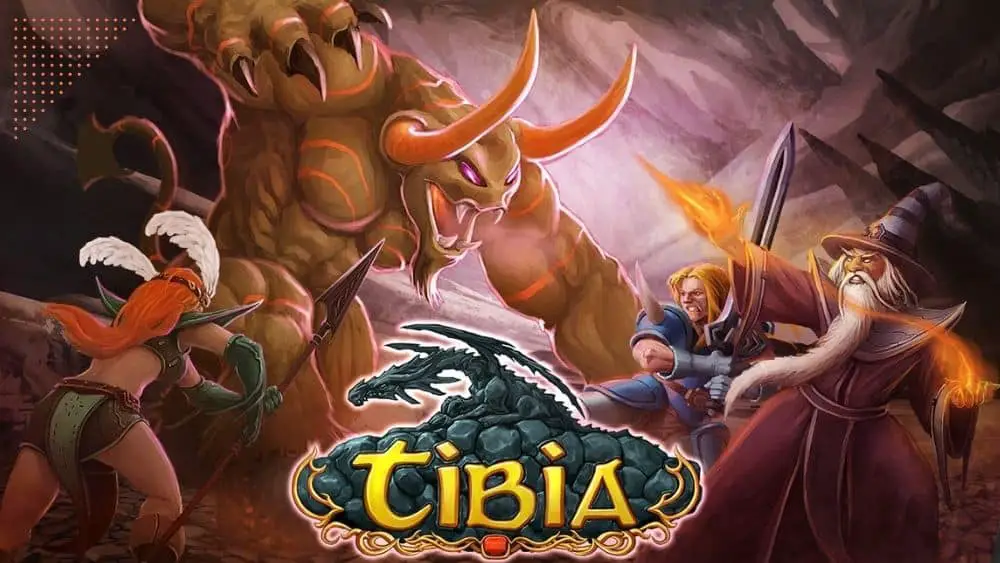 Tibia is by far the oldest MMORPG still around, and the fact that it still has an active player base cements the notion that it has to be one of the best. The game has such a dedicated player base that in 2005 the developers added a unique door only accessible to players above level 999.
The game was developed by CipSoft and released in 1997. Interestingly it reached its peak player count a decade after its release. That shows that good gameplay doesn't get old and cannot be hindered by graphical limitations.
But, of course, it plays like a typical MMORPG with a 2D top-down perspective and tile-based gameplay. Players are to accept quests kill monsters, salvage loot and level up using the XP earned. Pretty standard for 2021, but I guess it was revolutionary for 1997.
4. Closers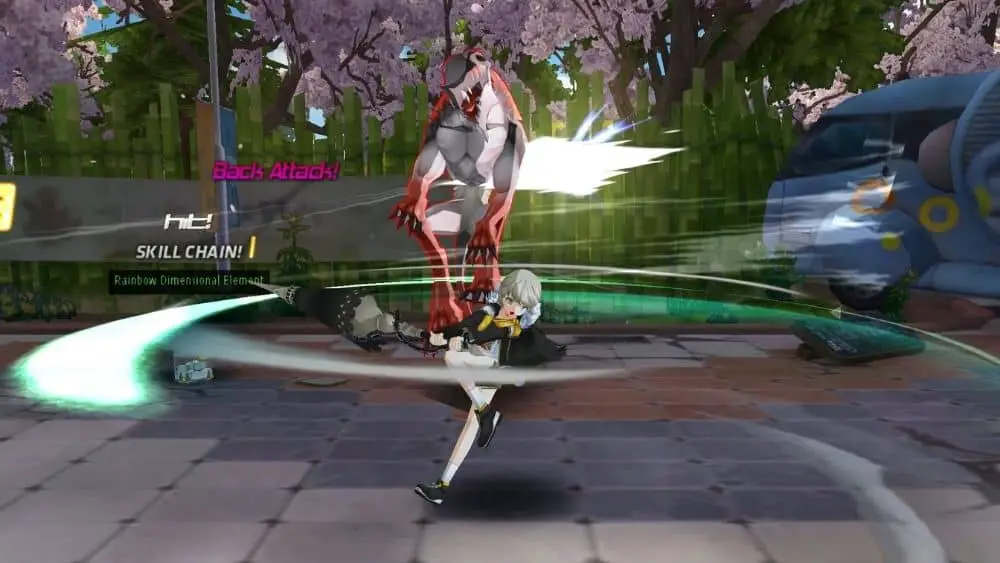 Closers is yet another Korean MMORPG developed by Naddic Games and released in 2014. While not being entirely 2D, the game instead plays in a 2.5D fashion and, for special events, brings the camera to an entire third-person perspective. For gameplay, though, the game is majorly 2.5D.
It plays like Streets of Rage for the most part but in episodic order, featuring a similar style as the old-school beat 'em ups and an engaging story, and Closers is an easy pick for people looking for an MMORPG beat 'em 'up.
5. Naica online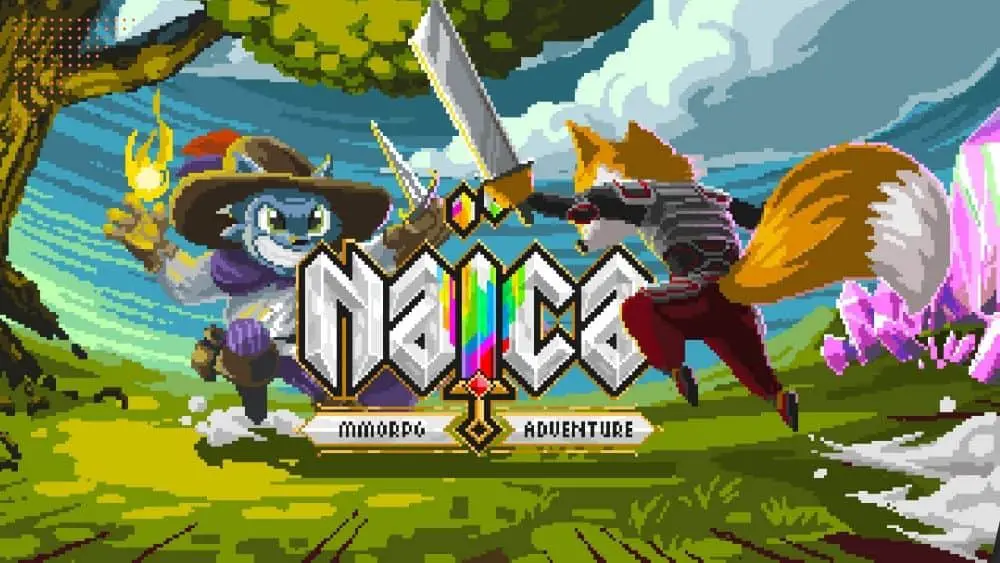 Naica Online is a relatively newer MMORPG released in 2020, and it's one of those games that can be downloaded on your mobile phones as well, allowing cloud progression, so the grind never stops.
The game features cutesy looking 8-bit graphics, which honestly looks very pretty. However, the gameplay is just as good for a top-down 2D game, and the game even rids itself of the traditional class system allowing players to experiment and choose what skills they want with no limitations.
It's a fun title to play, and since it's newly released, it's the best time to hop on and enjoy new content as it releases.
6. Dark Ages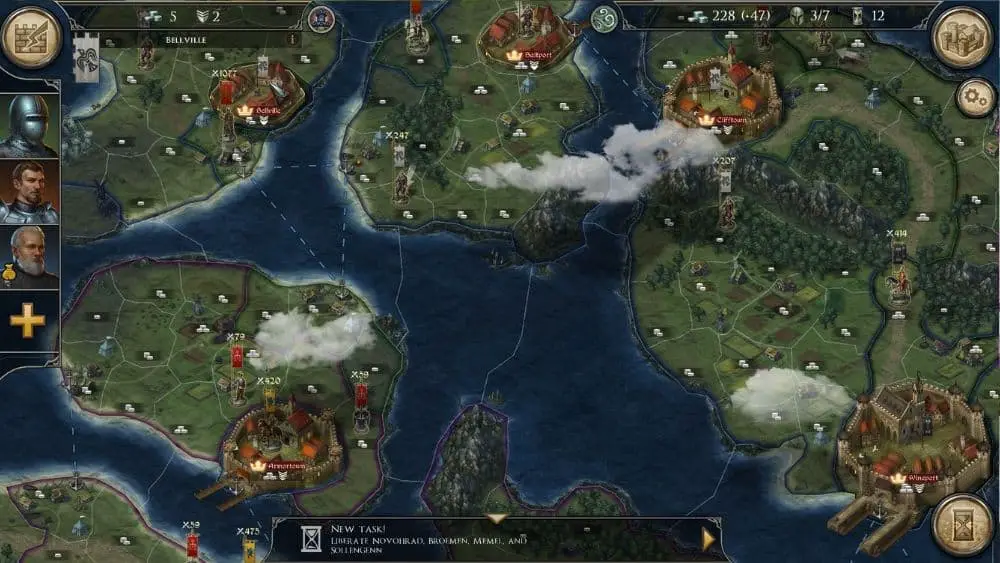 Dark Ages is an MMORPG developed by Nexon KRU Interactive and released in 1999. The game is very retro-ish and might not appeal to everyone, but it has complex mechanics not found in any other game.
Namely, the game allows players to be involved so much in the story that the player base can change laws and policies, effectively playing politics within the game. In addition, dark Ages features art inspired by H.P. Lovecraft and a fair amount of gameplay for an MMORPG of its scope.
7. The Realm Online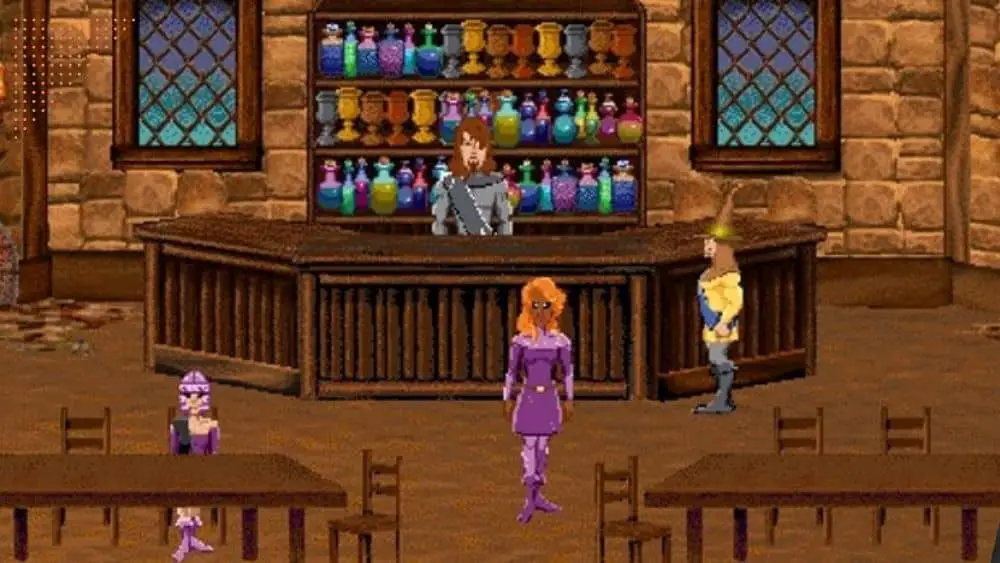 The Realm Online is another oldie that has even changed hands for development. Originally the game was developed by Norseman Games but has since moved to Sierra On-Line and Codemasters before settling with Rat Labs.
The game was released in 1996 and features turn-based combat and punishing character creation that leaves no room for experimentation. So seriously, look up a guide before starting this game; you'll thank me for it.
8. Kaion Tale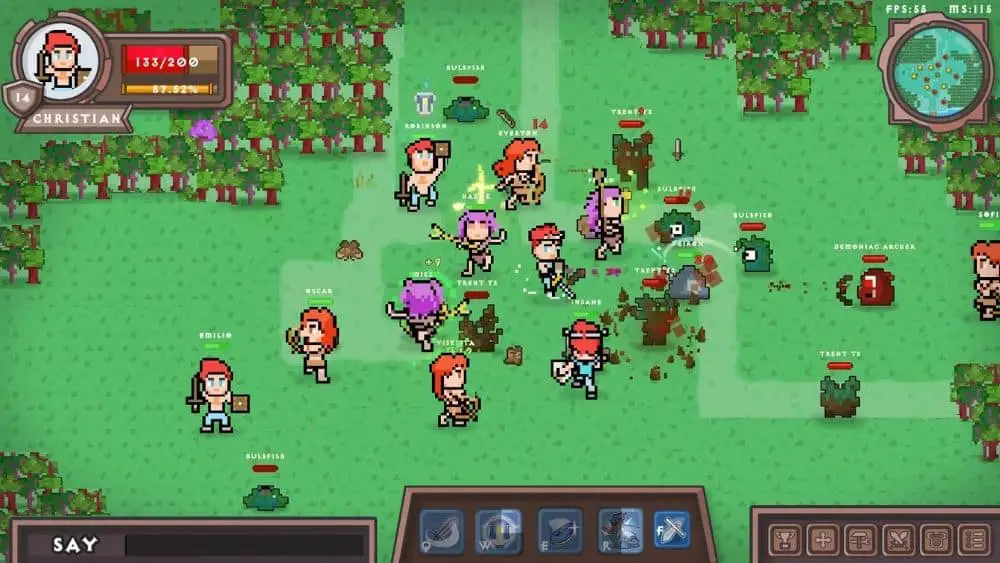 Kaion Tale is an MMORPG that was developed by Mobile Co Studios and released in 2020. Like Naica Online, Kaion Tale also features cross-progression across platforms (namely mobile and PC).
The game features a 2D world with a top-down perspective and gameplay that encourages players to engage in PvP combat and exploring the world to find treasures or rewards from quests.
It's one of those games that encourages player interaction by giving reasons to team up by choosing a faction and allowing players to exchange items and materials, even pets.
9. Wakfu / Dofus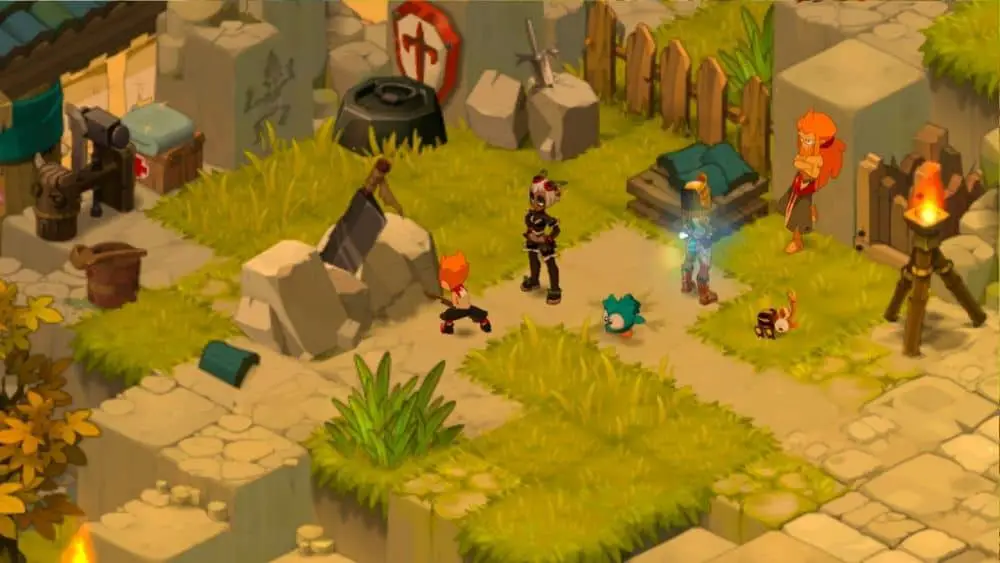 While being two different games, Wakfu is a sequel to Dofus that features similar gameplay and improves upon it by introducing various genre elements that have been perfected over the years.
However, the community is pretty strong on their preferences, and some people do enjoy Dofus more. I guess that's why both games are perfectly playable today.
Regardless they are both great 2D MMORPGs with tactical gameplay and a healthy player count.
10. Kakele Online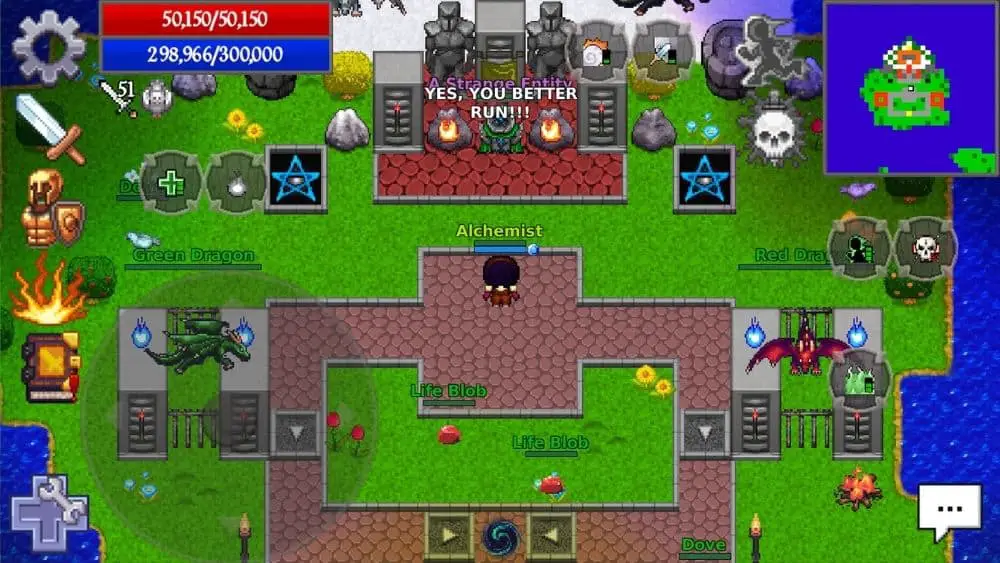 Kakele is another newer MMORPG title developed by ViVa Games and released in 2020. Again, like other more recent 2D MMORPGs, this game allows cross-progression with mobile.
It might be new, but the game tries to strike chords with players who have enjoyed the retro generation of games featuring 2D pixel art and paired with no ads and no microtransactions of the pay-to–win nature, Kakele is an instant win for me.
11. Legends of Idleon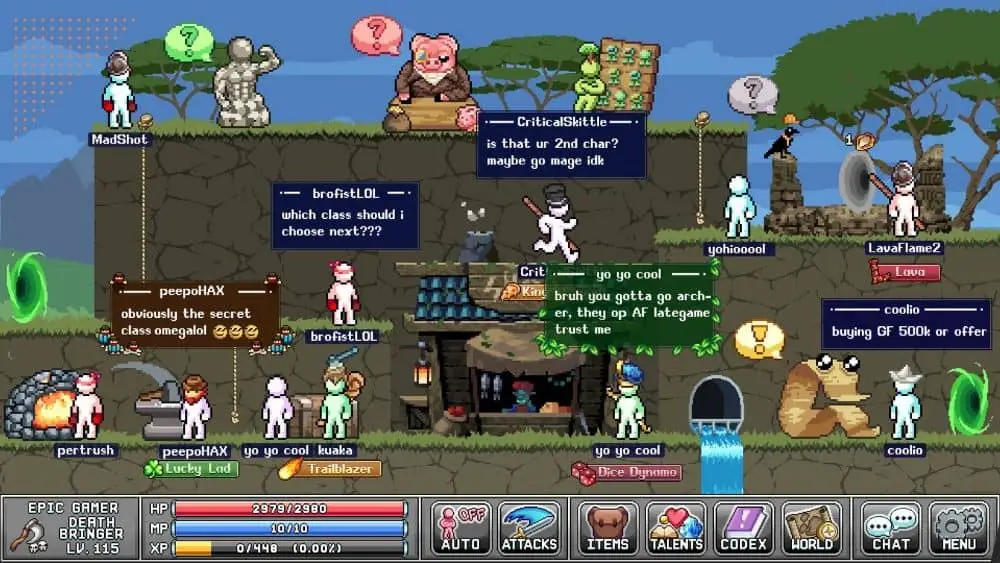 Like the game suggests, Legends of Idleon is an idle MMORPG. If you don't know what that means, it's essentially a game in which you create a character and assign it jobs, then go about your business as the game runs in the background, and the character works tirelessly with other characters to help out with the grind.
The community is lively and very healthy, with even the developer taking part in games, and it's not an especially rare sight to see him in the game world.
The game claims to have over one million unique users, and with gameplay that doesn't require any grind, it's a fun place to make online friends without any frustrations.
12. Dungeon Fighter Online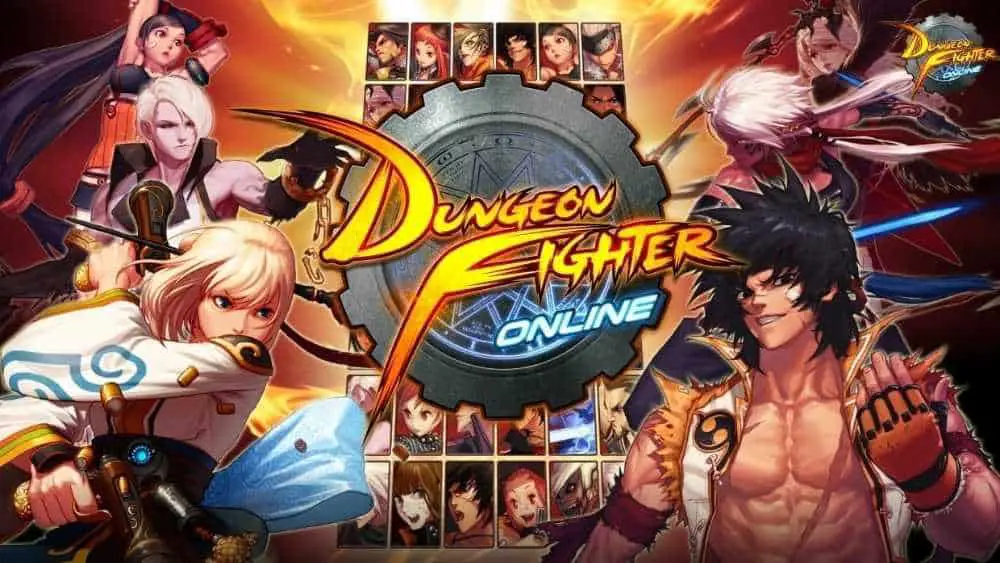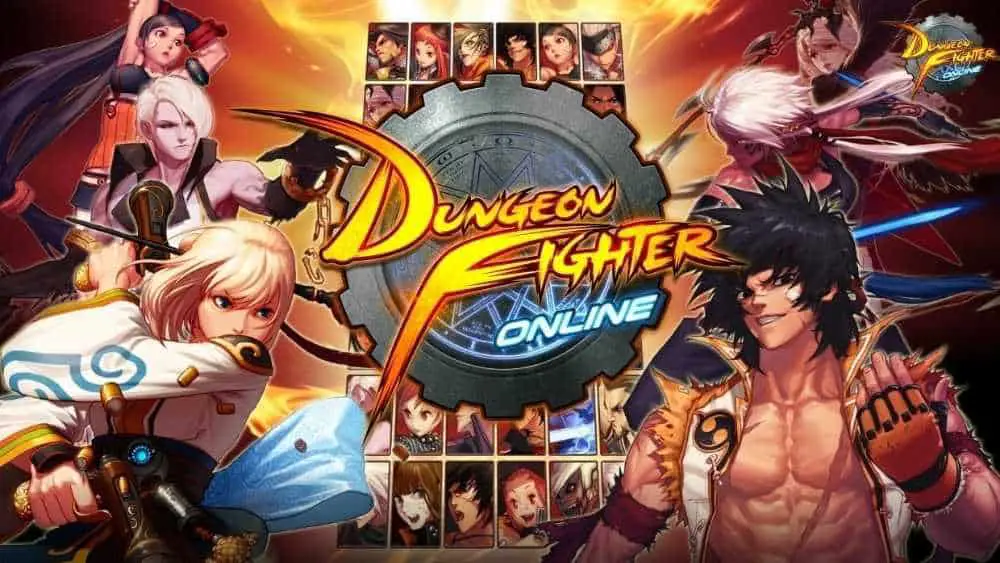 Dungeon Fighter Online is a 2D beat 'em up-esque MMORPG developed by Neople and released in 2016. The game offers fast-paced action-oriented gameplay that takes inspiration from games like Streets of Rage and delivers a nostalgic trip with retro-styled graphics and striking visuals that flair up on the screen as the fights become more intense.
The best advice I could give would be to not claim the game on Steam; since there's a variety of synchronization issues, it's best to download the game from the official site lest you want to be plagued with progression issues.
13. Stein.world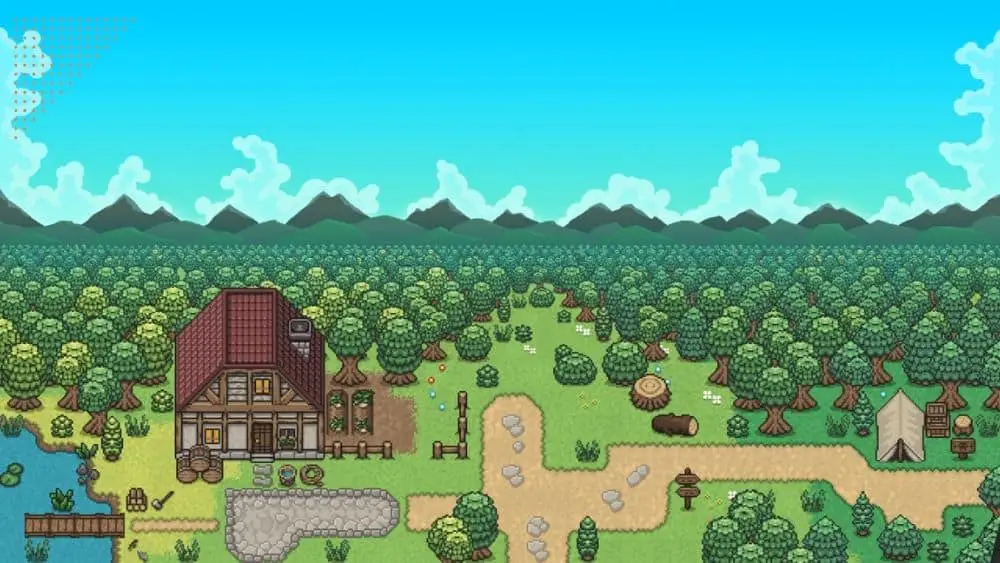 Stien.world is an MMORPG title that plays on PC in either a browser or a stand-alone client. It's a game that combines gameplay mechanics from various successful MMORPG games over the years. A perfect recipe for a good MMORPG, right?
Being entirely web-based, players can also enjoy the game on mobile and, again, like some other titles on the list, allows cross-progression.
Conclusion
2D MMORPGs are fun; some have been around for so long that they've become self-sufficient with a solid player base just keeping them alive. These games don't suffer from an uncertain future due to their loyal and dedicated fan bases ready to host their own servers to keep the game alive.
Of course, I don't have to list the merits of enjoying these games from time to time. They don't require as much investment in terms of time and generally have strong enough content to keep you engaged for just as long as a 3D one might.