Suikoden is a Japanese RPG series originally created by Japanese game designer Yoshitaka Murayama and developed and published by Konami, Hudson Soft, and Rabbit and Bear Studios.
Related Read: Suikoden Games Ranked From Worst To Best
After playing through the five main games and the six spin-off games, fans of the Suikoden series often ask what they can play next. Here is our top 17 list of games that are similar to Suikoden.
1. Exit Fate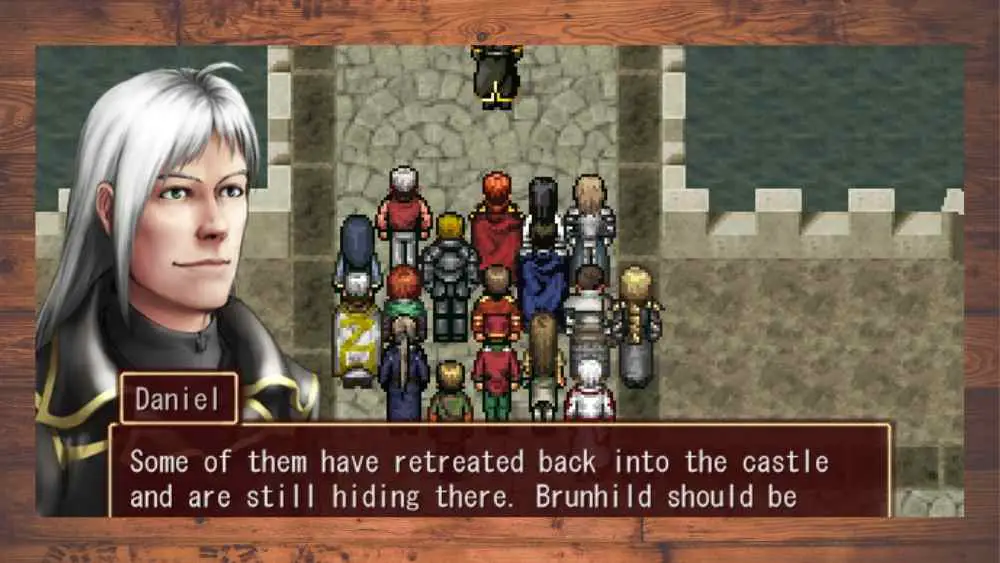 This 2009 fantasy RPG is perhaps the only game out there that is so similar to Suikoden without being a Suikoden game. You can recruit and collect up to 75 unique heroes, who can be a part of your adventure party or run your shops in the meantime.
There is also a grid-based war games-style sequence in which your entire army shows off their skills. If you are looking for the closest possible thing to Suikoden, then this is by far the perfect game for you.
2. Final Fantasy VII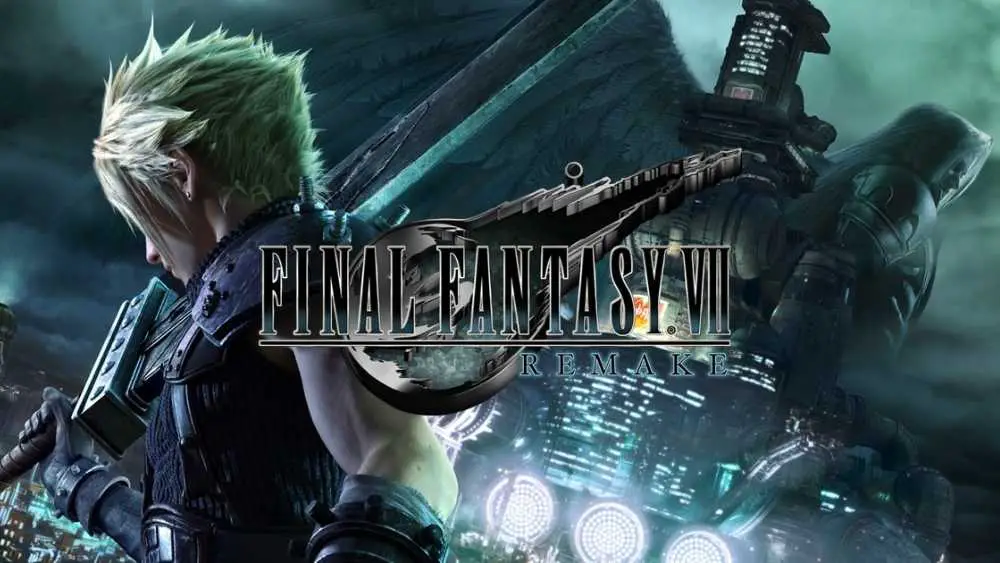 Alongside Final Fantasy Tactics, Final Fantasy VII is highly similar to Suikoden in its themes and gameplay. However, Suikoden features up to 108 playable and recruitable heroes, whereas Final Fantasy VII features only seven. Highly similar to other Japanese RPGs, this 1997 title is the archetypal  JRPG for players who loved Suikoden. The gameplay takes place on the world map, the field, and the battle screen, and the world map is littered with opportunities to explore and collect useful items. Fans of Suikoden, especially Suikoden II, will love this game.
3. Final Fantasy Tactics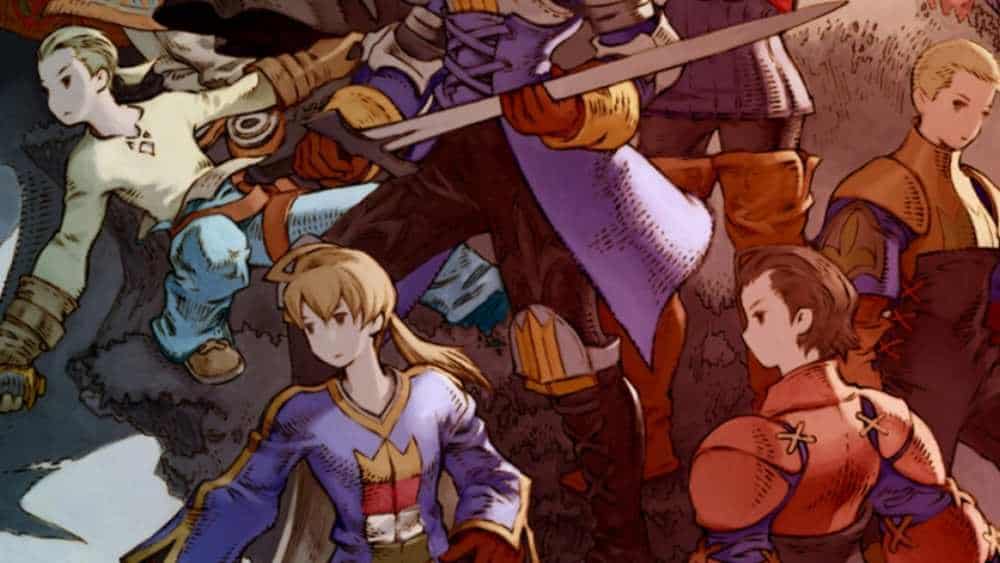 Occurring once again on a list of games similar to a popular JRPG, 1997's Final Fantasy Tactics is in the top three on the list. It is considered a cult classic in the world of tactical strategy JRPGs. If you enjoyed the aspect of Suikoden where you can recruit characters and use them in battle, then this is the game for you. As of 2007, it is available to play on the PlayStation Portable.
4. Fire Emblem: Three Houses
This 2019 Fire Emblem title, also included in our list of games similar to Disgaea, is the perfect game for those who enjoyed the character recruitment and battle modes of Suikoden. Available for the Nintendo Switch, there are up to 33 recruitable characters, but once you pick a house, a handful of them are taken off the table. Decisions, decisions! If you loved Suikoden, you will absolutely love Three Houses.
5. The Legend of Heroes: Trails in the Sky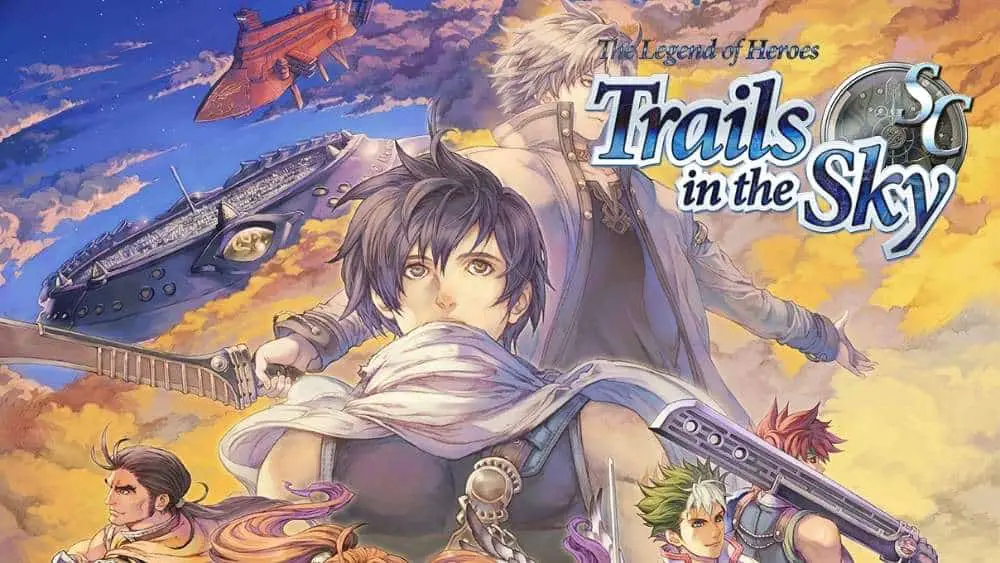 Though this game is lesser-known outside of Japan, this 2004 game released by Nihon Falcom was ported to PlayStation Portable in 2006. In this game, you control a cast of characters on two different types of maps, encountering enemies who wander on the field map and initiate battles if your characters come too close. Fans of the recruitment system and fantasy RPG style of Suikoden are bound to fall in love with this cult classic.
6. Xenogears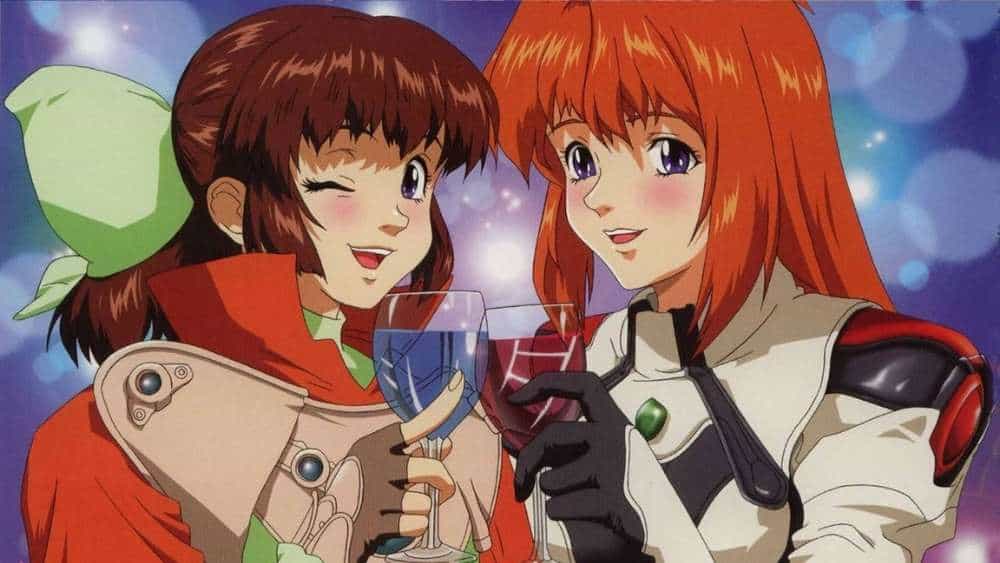 Similar both to Suikoden and to the Fire Emblem games, this 1998 JRPG features 2-D characters on a 3-D battlefield, with a turn-based "active time battle" system. It was originally proposed as Final Fantasy VII and then developed as its own project, initially as a sequel to Chrono Trigger and then as an original game. Fans of the battle system and dynamic characters in Suikoden will love this cult classic sci-fi JRPG.
7. DarkMaus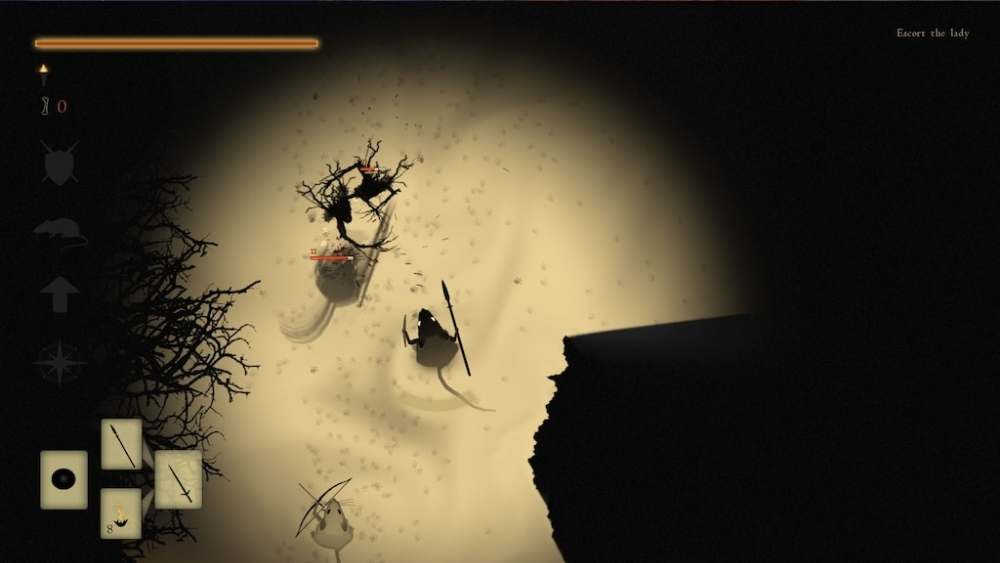 This 2016 action RPG is currently only available on Microsoft Windows via Steam. The skill-based strategic combat will entice any Suikoden fan who is interested in indie titles in which they can develop their own play strategies, which come with their own set of strengths and weaknesses. Of course, the main caveat is that you play as a mouse. This aspect may entice many players in and of itself for its uniqueness and sense of fun-loving.
8. The Valkyrie Profile series
Known for its muted colors, melancholic ambiance, and basis in Norse mythology, this series by Square Enix will interest players who enjoyed the battle sequences in Suikoden. The game may not seem similar to Suikoden at first, but the gameplay, in which you take the role of a valkyrie, lead warriors into battle, and lead them into the afterlife, is as appealing as the art style. The latest installment of the series, Valkyrie Anatomia: The Origin, was released in Japan in 2016 and worldwide in 2019. It is available to play on iOS and Android.
9. Chrono Cross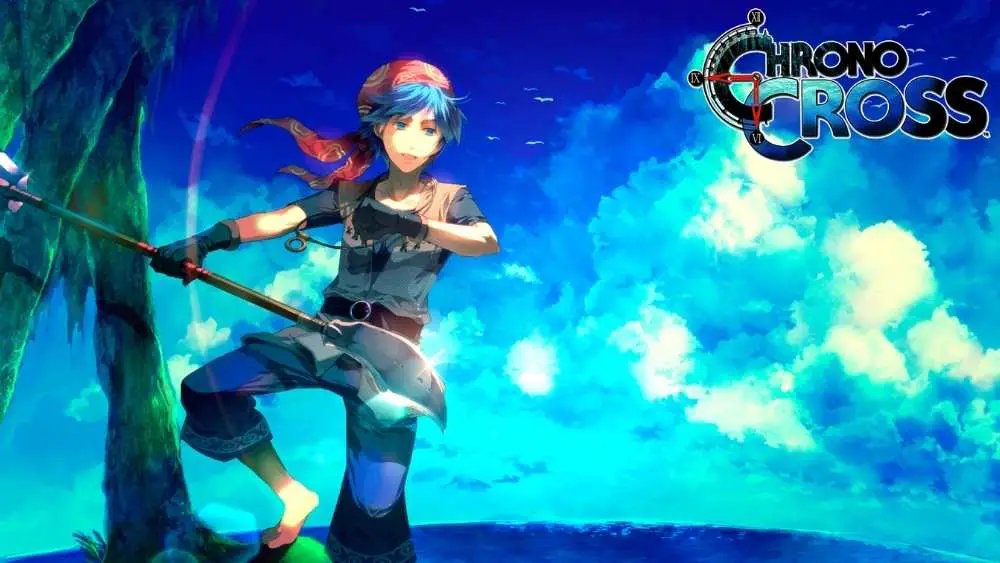 Set in the same world as Chrono Trigger, this 1999 RPG features battle elements similar in style and gameplay to the Suikoden series. Much like Chrono Trigger, there are no random encounters, as the enemies are visible on field maps or lie in wait to ambush the player. This game also features a multitude of playable characters. If you enjoyed the battle sequences and character recruitment in Suikoden, this is the game for you.
10. The Shin Megami Tensei series

Most famous via its spinoff series, Persona, the massively popular Shin Megami Tensei series includes tactical action role-playing, highly similar to the battle system available in Suikoden. It also features a wide cast of characters, and it has its own set of other media, including anime and manga adaptations. If you loved the unique characters and gameplay featured in Suikoden, you will fall in love with Shin Megami Tensei.
11. The Dragon Quest series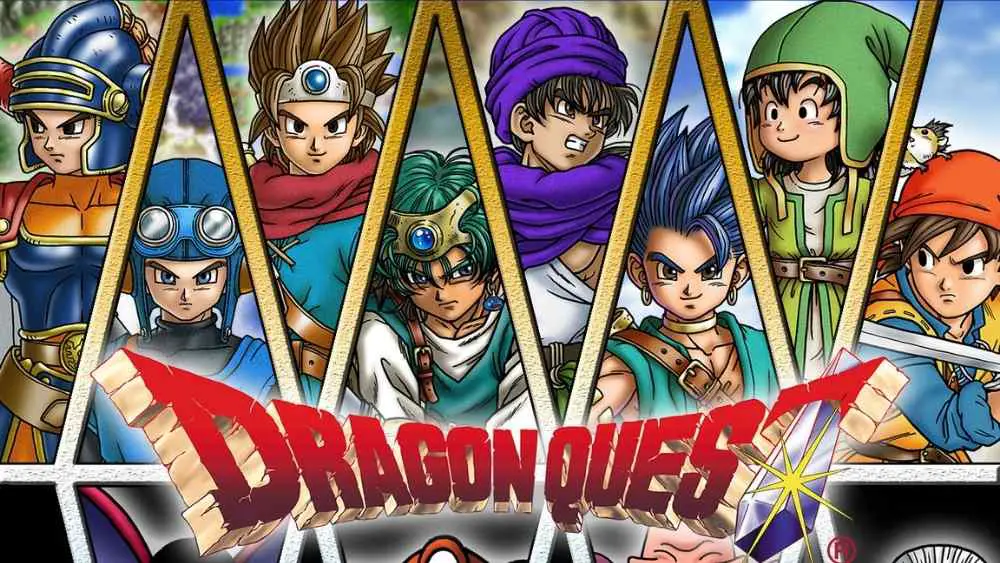 In this fantasy RPG series, most of the games feature a character or party of characters who encounter random enemies. If you are a fan of grinding to level up your characters and working with a turn-based menu during battle, this is the game for you. It is highly similar to Suikoden in its gameplay, and the story is more fast-paced and straightforward. If you prefer a more straightforward and to-the-point sort of RPG, this is the series for you. The most recent release in the main series was the 2017 title, Dragon Quest XI: Echoes of an Elusive Age, with Dragon Quest XII being awaited with bated breath by fans of the series.
12. The Breath of Fire series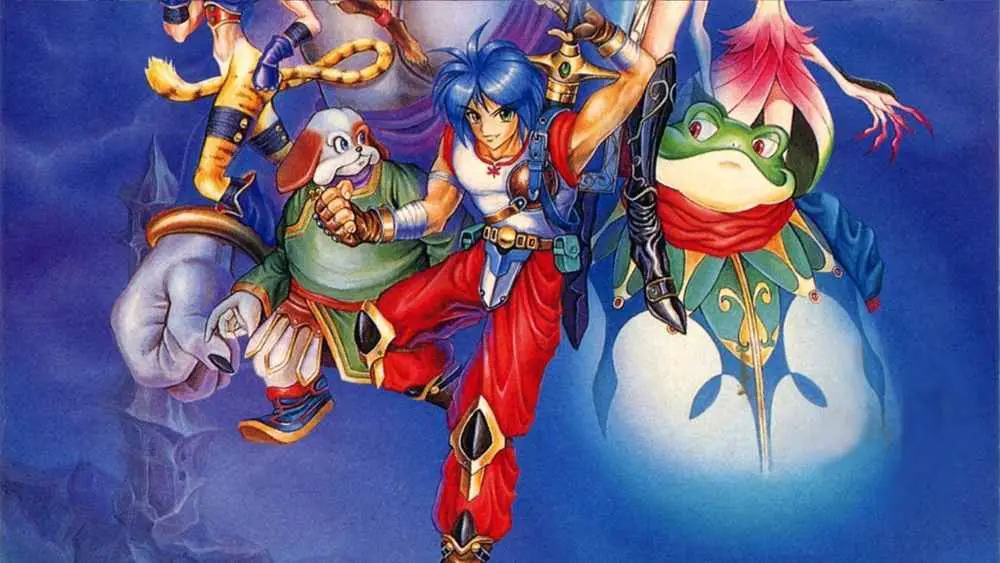 The initial release from this JRPG series was in 1993 for the Super NES. Most of the games in this series follow the basic JRPG formula, with turn-based battles, leveling up characters, and random enemy encounters. Fans of the basic JRPG formula upon which Suikoden is based will enjoy this series. The latest playable release in the main series was in 2002, with the PlayStation 2-based Breath of Fire IV.
13. Tales of Legendia
This 2005 PlayStation 2-based action RPG features 3-D characters in a 3-D world, and much of the gameplay is similar to the structure of Suikoden. With its top-down perspective and multiple playable characters set in a fantasy world with a complex plotline, it is highly similar to the games that Suikoden fans tends to adore. If you can pick up a copy and dust off your PlayStation 2, this game is readily available for you.
14. The Pool of Radiance series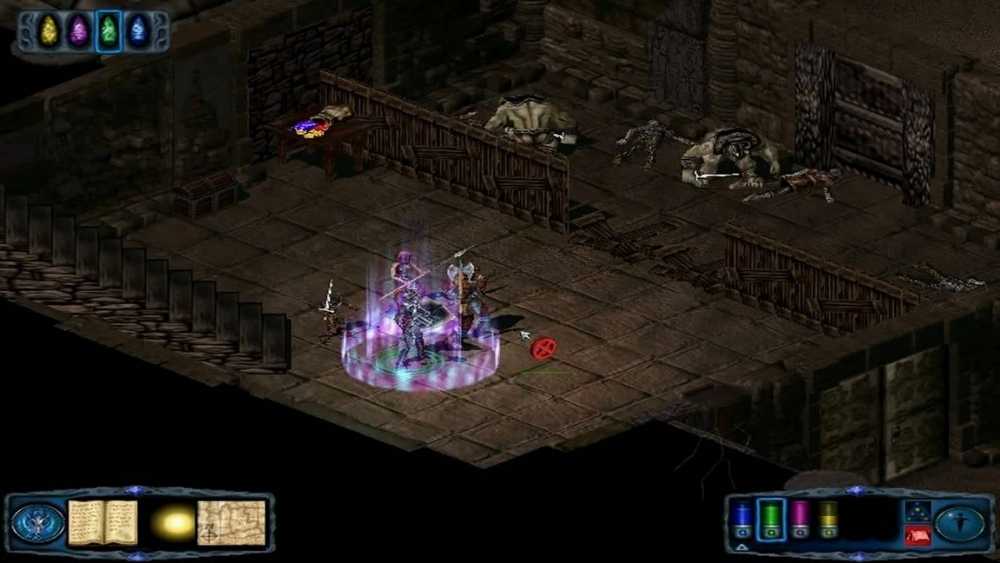 This fantasy RPG series takes place in the Forgotten Realms campaign of the tabletop role-playing game, Dungeons & Dragons. It was the first D&D-based video game to use the Advanced rules. Initially released in 1988 and eventually available for the Mac, the Amiga, and, by 1992, the NES, this classic game will appeal to gamers who want a tactical RPG with retro-style graphics and gameplay. If you have Microsoft DOS, it can still be played relatively easily. The most recent release was in 2001, also for Microsoft Windows.
15. Jeanne d'Arc
This oft-forgotten tactical RPG was released in Japan in 2006 for the PlayStation Portable and then released in North America in 2007. Loosely based on the real story of Joan of Arc, you play as Joan herself, leading a party between major cities through France to defeat the enemy in a turn-based system. Ranked 9/10 by IGN, it has a bit of a cult following, but copies of it are still available on Amazon and eBay.
16. Radiata Stories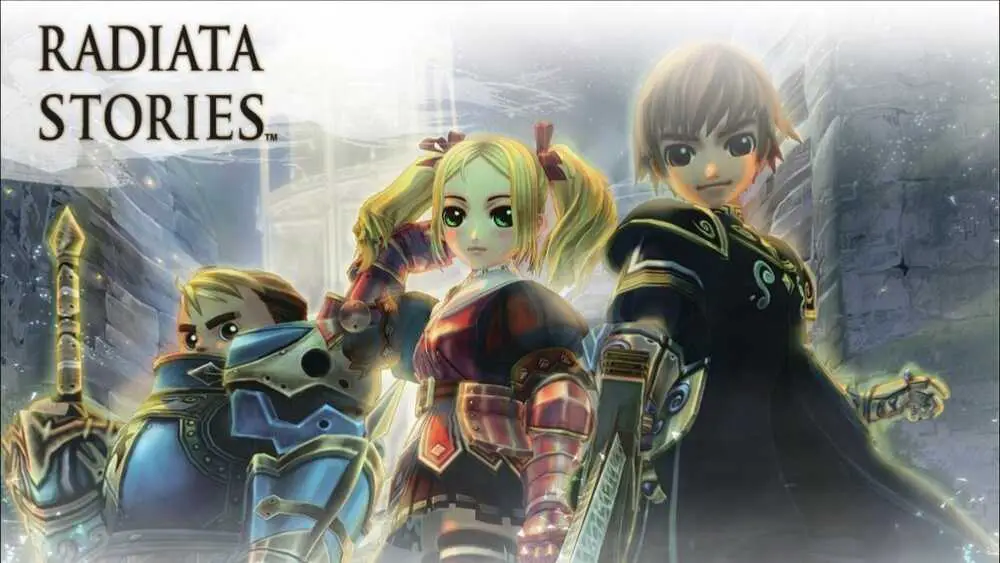 This 2005 PlayStation 2 title was well-received in Japan but received mixed reviews upon its release in North America. However, it is still highly similar to Suikoden in its NPC recruitment system, as well as its tactical combat style. Ranked 8/10 by IGN, it is a classic title that will undoubtedly appeal to fans of the Suikoden series.
17. Aion: The Tower of Eternity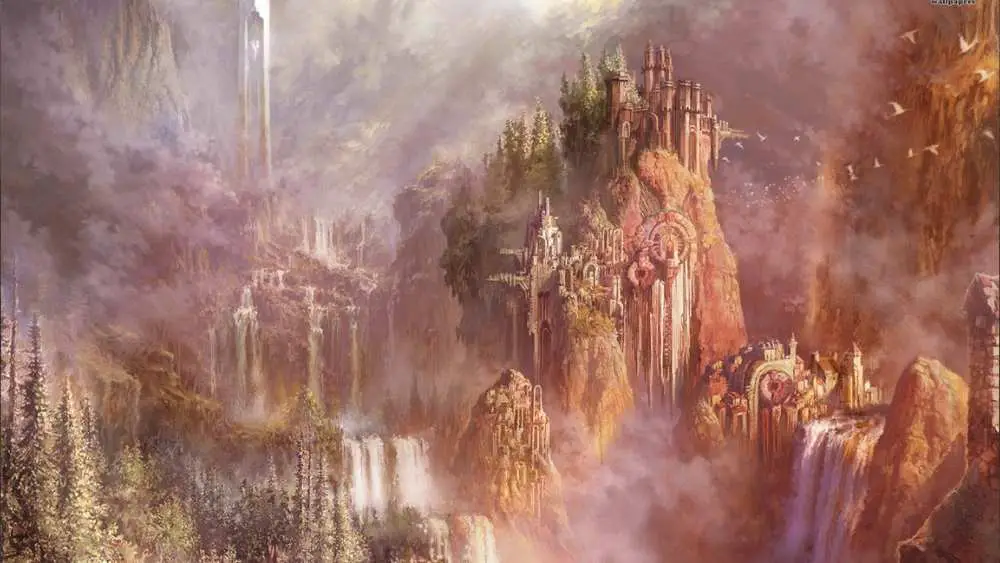 This MMORPG initially released in 2009 had expansion packs released for it until 2016. Only available on Microsoft Windows, this game features the same role-playing that is found in the Suikoden series. If you are interested in a World of Warcraft-esque game that was highly popular throughout Asia, this is the game for you.
Our number-one pick for the games similar to the Suikoden series was Exit Fate. Do you agree, or do you think that we should have picked another game? Please let us know in the comments below!
Want to find out similar suggestions for other games as well? Visit our Games Like hub.