Sea of Thieves was developed by Rare and published by Microsoft Studios on 20 March 2018 for Microsoft Windows and the Xbox One. It is a multiplayer first-person action-adventure game wherein a group of players controls a pirate ship, seeking adventure in the open world (or, in this case, the open sea). Of course, there is the possibility of encountering hostile ships, which the players must work together to counter. If you enjoyed playing this swashbuckling pirate adventure, here are 15 games like Sea of Thieves that you are sure to enjoy.
1. Atlas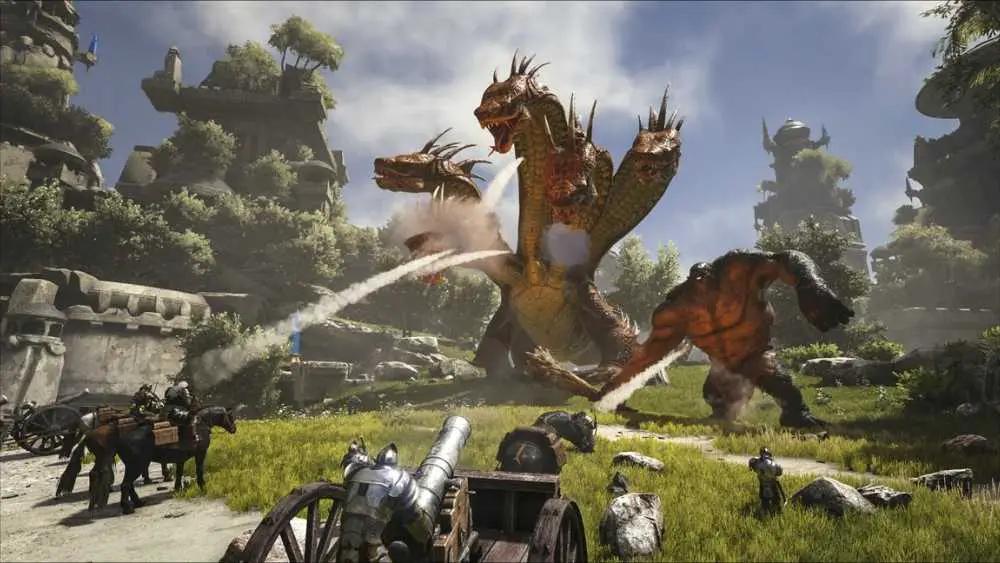 Though this game is still only in its early access, this is by far the best title out there that can be compared side-by-side with Sea of Thieves. It is a survival MMO in which you can customize a pirate character and engage in combat with enemies. You can form groups called companies, hunt or domesticate animals, and work with other players to live as long as possible, all in a grid-based world that can hold up to 40,000 players at once. It's currently available in early access, and its full release date is currently unknown.
2. New World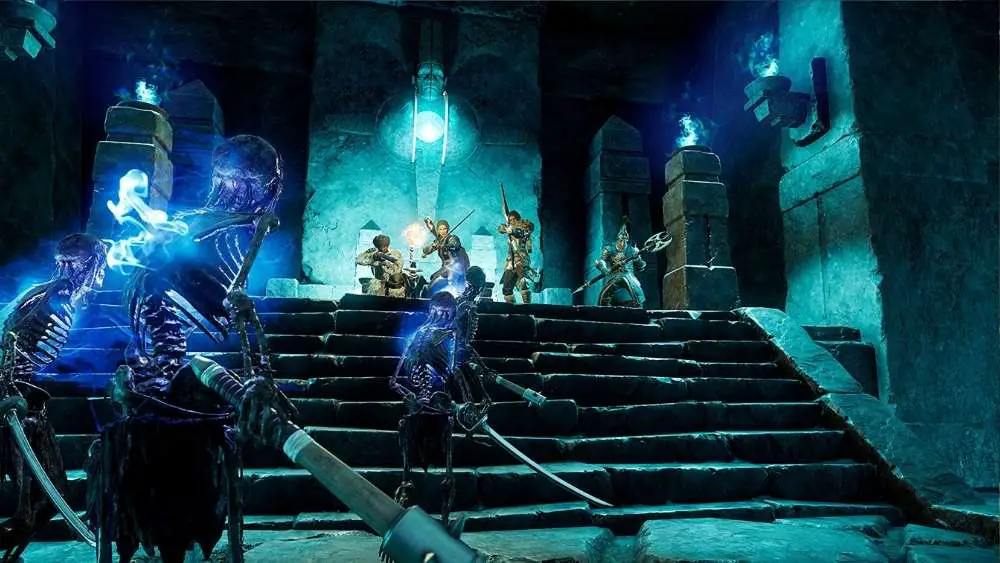 This upcoming Amazon Games title is an MMORPG open world game in which you can colonize a fictional land heavily based on colonial America. You can play in teams of up to five members, join one of three factions, gather resources, craft items, colonize and quest in more lands, and explore the open world. If you want the open world of Sea of Thieves with a settlement-based twist, keep an eye out for this title's release in late August of this year!
3. Blackwake
This title is highly similar to Naval Action, with first-person naval combat in a pirate setting. While it isn't an open world, it focuses on the same shooting and combat styles that are found in Sea of Thieves and Naval Combat. If you enjoy maritime combat with high-quality graphics and gameplay that is similar to Naval Combat, this is the game for you.
4. Valheim
In this game, you play from a third-person perspective as a fallen Viking who must craft tools, build shelters, and engage in combat in order to survive. If you like the sound of surviving in the open world as a Viking, this is the game for you. The full version of the game isn't out yet, and there is no set release date, but it is open for early access on Steam. So far, IGN has rated it a 9/10.
5. Subnautica
This open-world survival action-adventure game takes place in the water from a first-person perspective. With four different play modes to choose from, you can explore this open world and either just explore or try your best to survive the open ocean. If you die in survival or freedom mode, you can respawn, but in hardcore mode, you experience permadeath if your survival elements deplete too much.  A sequel to this game, Subnautica: Below Zero, was released 14 May 2021.
6. No Man's Sky
No Man's Sky is more open-world than adventure. In this game, you can explore 18 quintillion (that's 18 zeros!) randomly-generated planets and engage in combat, exploration, and trading. It can be played both from a first-person and third-person perspective, and you can switch between these two at any time. If you wanted more of the open world of Sea of Thieves, this is about as open-world as you will get. Be careful, though: many of the 18 quintillion planets have extreme conditions in which the Traveler can easily die.
7. Naval Action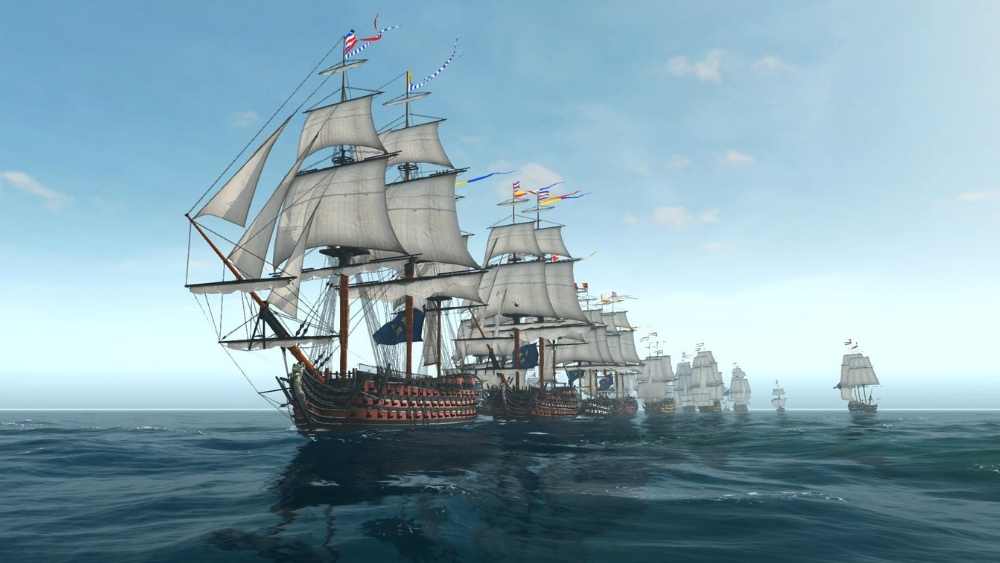 This game takes the pirate action of Sea of Thieves and flips it on its head in a more serious way. In this game, you engage in realistic navy combat on the backdrop of a wide-open open-world ocean. If you want a more serious take on the concept of maritime warfare, then this is the game for you.
8. Beyond Good & Evil
In this stealth-based puzzle-solving action-adventure, the player controls Jade, an investigative journalist and martial artist who is investigating a global alien conspiracy alongside an underground resistance movement. If you were more of a fan of the combat and the action-adventure elements of Sea of Thieves, this is the game for you. There is also a sequel underway, Beyond Good & Evil 2, which was announced at E3 2017 and is still in development.
9. Psychonauts
If you preferred the adventure elements of Sea of Thieves, you will enjoy Psychonauts. This platforming game focuses on Razputin Aquato, called Raz throughout the game, the son of circus performers. Raz runs away from the circus to become a Psychonaut, a person who gains the psychic powers of telekinesis, levitation, invisibility, pyrokinesis, and others. He must uncover a mystery taking place at his Psychonauts camp. If you want more of the adventure and the humor of Sea of Thieves without the open world, this game is well worth the play.
10. Assassin's Creed IV: Black Flag
The second Assassin's Creed title on this list is centered around pirate adventures in an open world. You control a Welsh privateer-turned-pirate who becomes a member of the Assassin order and, as with the other titles in the series, must stealthily engage in long-range and melee assassination. If you want to become an Assassin in an open-world setting with a focus on pirates, this is the game for you.
11. The Monkey Island series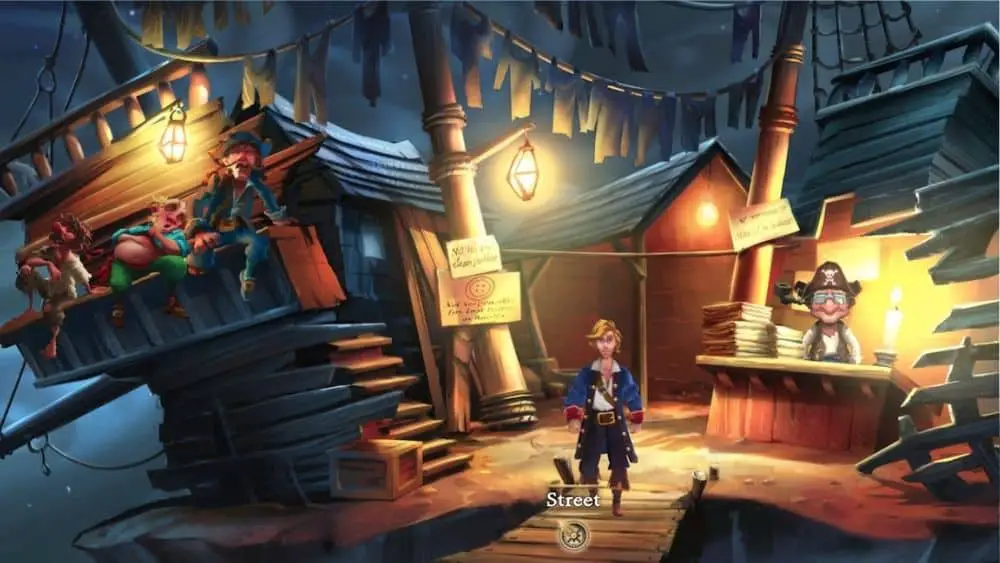 If you primarily enjoyed Sea of Thieves due to its sense of humor and its centered focus on pirates, this is the series for you. It is a point-and-click comedy adventure in which you play Guybrush Threepwood, Mighty Pirate and solve the puzzles and mysteries of Monkey Island. With a combination of surreal humor, meta humor, and pop culture references, these games have stood the test of time. You should give them a playthrough on any of the numerous consoles for which it is available.
12. Assassin's Creed: Origins
As the tenth installment to the Assassin's Creed series, this game contains most of the basic gameplay elements found in the rest of the series. It is an action-adventure stealth game in which you play Balek, who is tasked with protecting the Siwa Oasis and is kidnapped and taken to an underground vault. This installment of the series takes place in 49 B.C. If you enjoyed the open-world exploration and the combat elements of Sea of Thieves, you should give this game a try.
13. The Tomb Raider series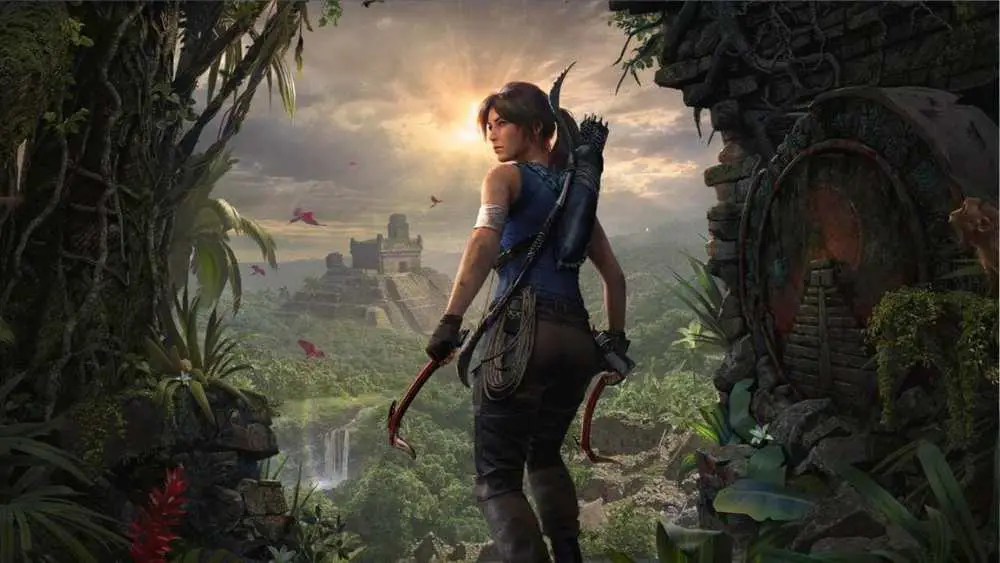 In these popular action-adventure games, the player controls Lara Croft, exploring and navigating environments while solving puzzles, fight enemies, and avoiding traps. All Tomb Raider games have her and this basic gameplay in common. If you were more focused on the puzzles and the combat of Sea of Thieves, you will enjoy this classic series.
14. The Prince of Persia: The Sands of Time series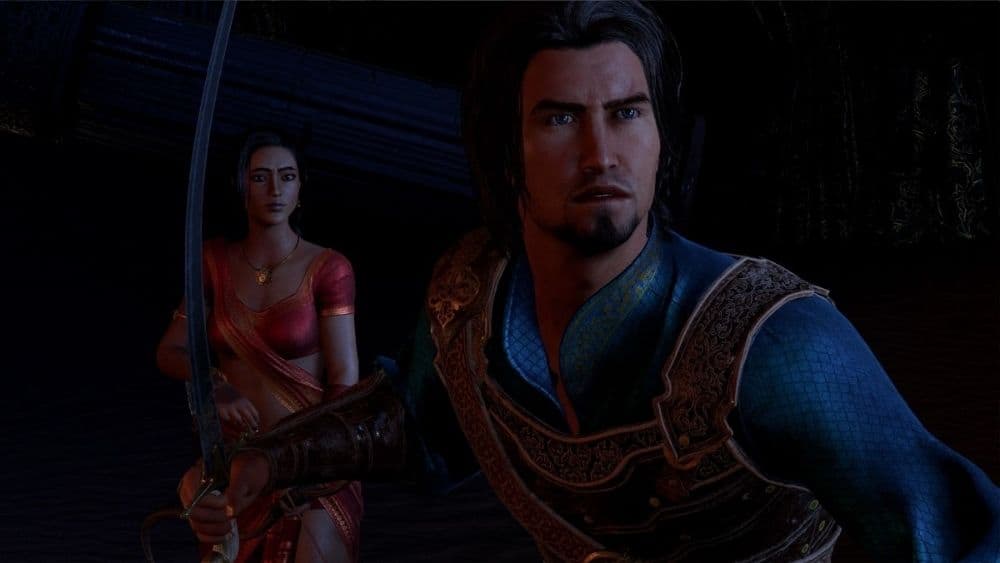 After Ubisoft acquired the original Prince of Persia catalog, they rebooted the series with The Sands of Time. The four games in this series are focused on action and adventure, much like Sea of Thieves. You control the unnamed Prince in ancient and medieval Iran. The first game is a puzzle-platformer, and you control the Prince from a third-person view. If you enjoyed the combat aspects of Sea of Thieves more than anything else, this is the series for you.
15. The Far Cry series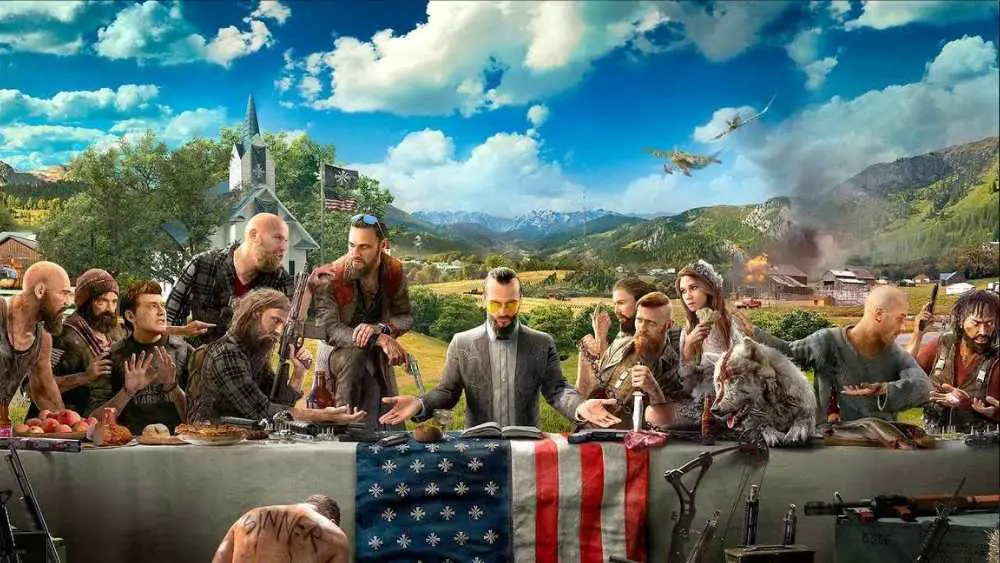 We previously gave tips and tricks on how to play Far Cry 5 and answered the question of whether or not it was cross-platform. If you enjoyed the first-person open world layout of Sea of Thieves, this is an ideal series for you, as each installment features first-person open-world gameplay in which the main character can explore, take part in adventures, and taking down enemy factions. The games in this series are not linked by their narrative and are instead only linked by their gameplay. If you like the sound of exploring an open world and blowing things up, this is the next game you should play after Sea of Thieves.
Our number-one pick for games that are similar to Sea of Thieves is Atlas. Do you agree with our choice, or do you think we should've given another game the number-one spot? Let us know in the comments below!
Want to find out similar suggestions for other games as well? Visit our Games Like hub.