The X series is a sci-fi space simulation game that was developed by Egosoft.
The world of X sets in the X-Universe where you get to see a plethora of worlds connected to each other.
Among the awesome X titles, you'll also get to experience the X3 series that is known to be pretty underrated for a lot of reasons.
So we are going to talk about the best X3 games of all time. Let's get the party started.
4. X3: Reunion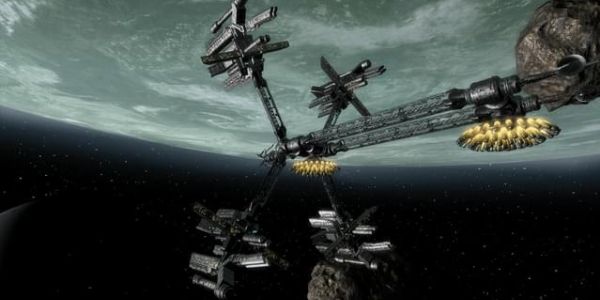 | | |
| --- | --- |
| Developer | Egosoft, Findev |
| Release Date | October 28, 2005 |
| Platforms | Microsoft Windows, Linux, macOS, Classic Mac OS |
Being one of the most interesting sci-fi series, we're starting off with X3: Reunion.
Like a lot of other space-oriented games, you're going to kick some serious butt, do a lot of missions, trading, upgrades, and fights. In X3: Reunion, there are a lot of paths that you can take towards success.
You can become a trader, mercenary, space army guy, and a lot of other professions are waiting for you.
X3 takes place in a rather unique universe. With around 130 sectors, you're going to experience a lot of heat in terms of events.
One great aspect of X3: Reunion is the fact that you can literally ignore the game's story and create your own based on what you feel is right.
A wiser decision would be to buy the right equipment, automate most of your manual tasks and now you're free to explore the vast world of Reunion.
The one thing that bothers people the most is that X3: Reunion is probably the most complex X3 game of all time.
And the manual is pretty much of no use. And there's no in-game tutorial so playing this game can become quite a hassle at times.
There are occasional plot holes in the game but so far, the pros outweigh the game's cons so it's easy to ignore the bad parts. However, Reunion is definitely not the best X3 game out there.
3. X3: Farnham's Legacy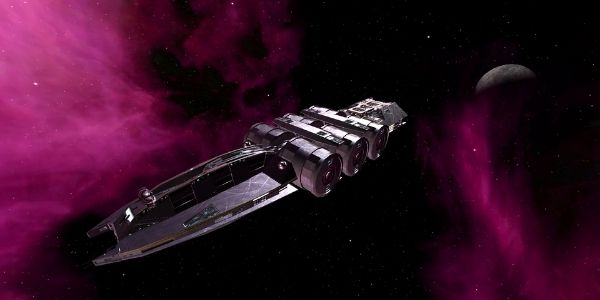 | | |
| --- | --- |
| Developer | Egosoft |
| Release Date | May 4, 2021 |
| Platforms | Microsoft Windows, Linux, Macintosh operating systems |
In Farnham's Legacy, you're alone to discover the huge world of X. The game was recently released and it's all about Trading, Fighting, Building, and Surviving in space.
There's a new storyline and it gives as much freedom as any other X3 game. Chronologically, Farnham's Legacy was years after the X3: Albion Prelude game which we'll get to in a moment.
However, Farnham's Legacy is pretty different from other X3 games.
You're trapped in an isolated place in space and now you'll have to use the unique exploration features to survive and get out of this loophole.
The whole initial purpose is to find your people and then you'll have to be the biggest diplomat to build relations with other people and factions.
Farnham's Legacy brings a lot of features from other X3 games and this time, you're getting a very unique ship with enhanced customization options overall.
The game also supports improved modding functionality and it's also very spec-friendly, almost anyone can play the game without any problems.
Farnham's Legacy also has a free-form gameplay, so you're free to try out what seems fit to you. You'll be having a lot of fun by using the new exploration features and diplomacy is a huge factor in winning the game.
All in all, Farnham's Legacy isn't the best or most popular X3 game but you should try it religiously.
2. X3: Terran Conflict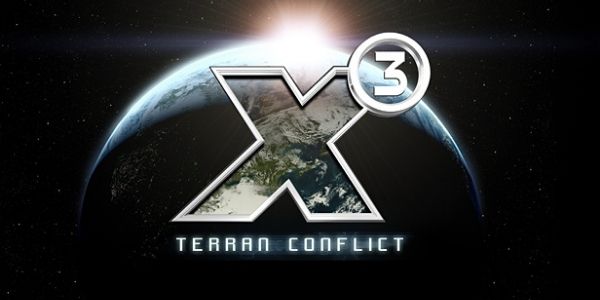 | | |
| --- | --- |
| Developer | Egosoft |
| Release Date | October 16, 2008 |
| Platforms | Microsoft Windows, Linux, Macintosh operating systems |
Cleverly designed X3 game, Terran Conflict takes you to the space world away from Earth where you must fight for what's right.
The initial setup of Terran Conflict can be a bit of a hassle. However, once you're set up, things will be good to go.
At the time of its release, Terran Conflict was a fairly heavy game and needed quite a lot of power. However, nowadays, you can play it on any PC as long as the minimum requirements are met.
As an interesting space game, X3 is more than just destroying the enemies. You're going to fight for what's right, trade a lot of things, and build your empire.
The game will feel a lot more complex at first but with time, you'll get the gist of everything.
However, it's pretty difficult to craft a description about X3: Terran Conflict due to the fact that it can be pretty hellish sometimes while on the other times, you're barely going to move.
Things can get bland every now and then but overall, Terran Conflict is one of the best games from the X3 series.
1. X3: Albion Prelude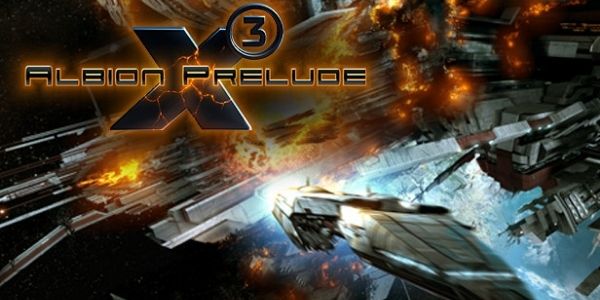 | | |
| --- | --- |
| Developer | Egosoft |
| Release Date | December 15, 2011 |
| Platforms | Microsoft Windows, Linux, Macintosh operating systems |
The sheer fight between aliens trying to colonize the Earth and humans fighting for their rights is something that you'll experience in Albion Prelude.
You're the reason for this huge space war and you'll have to dominate the trading business in order to sustain the life of humans.
X3: Albion Prelude is pretty basic when it comes to being an X3 game, however, there's a lot to love about this particular series.
Due to the unique graphical update, X3: Albion Prelude feels pretty realistic and the combat is exceptional.
However, there's not a lot of details when it comes to action and the missing manual can make it very difficult for you to adapt to the game.
If you're going to handle the heat and pick up the pace by being a quick learner, X3: Albion Prelude would be your most favorite X3 game of all time.
Conclusion
X3 is a respectable X game series with so many unique aspects to them.
Normally, a lot of sci-fi games would just force you to destroy your enemies and that's it. But in X3, there's more than just shooting.
It's a whole new lifestyle that you'll have to design in the game. If we talk about the best X3 game, it would be Albion Prelude due to the awesome gameplay and stunning graphics with minimal glitches.