Acer laptops are extremely popular and for a good reason. They offer excellent value for money to their customers, without compromising on things like after-sales service or build quality.
Plus, they can make some really amazing premium laptops. Just look at their ConceptD laptops. Acer also makes excellent mid-range notebooks in the Aspire and Swift series for students and small businesses.
No matter which Acer laptop you own, it's probably running Windows. And that makes it extremely easy to screenshot stuff, as we're about to explain.
The actual process isn't any different from screenshotting on any other laptop, and it uses Windows. So the same applies to screenshots on Dell, HP, Asus and Lenovo laptops.
There are people using Acer Chromebooks, and the screenshotting process on Chrome OS is slightly different.
Don't worry, we will discuss that in detail within the next section. Oh, and you can screenshot the entire screen or just a portion of the screen depending on what you need.
Screenshotting On An Acer Laptop | A Guide
First off, we're going to discuss the process of taking screenshots on Windows 8 and Windows 10 laptops. There are two ways to go about this.
The first and easiest way is by pressing Ctrl + Printscreen. Press both buttons together and your entire screen will be captured, you can find the saved file in your computer's Pictures folder (in C drive). Windows will give it a default name which you can change.
The second method requires the use of MS Paint, and it gives you greater flexibility over the capture. You can draw within it, crop it, rotate the photo, etc. And when saving, you'll be prompted to give it a name (you can also choose where you want to save it).
Basically, you press Printscreen when you're in the window or application that you want to screenshot. Then you open MS Paint and paste the image saved to your clipboard by pressing Ctrl + V.
If you're using a Chromebook, the process is slightly different. You will need to press Ctrl + Show Windows. The Show Windows key on a Chromebook looks like a rectangle with two vertical lines on the side.
You'll get a notification when the screenshot is captured, you can click this notification to see this screenshot as well as the other ones that you saved on your laptop. You can also find the screenshot using your Files app.
If you want to screenshot a portion of the screen on Windows, use the Snipping tool and resize the selection window based on what you need to capture.
On Chromebook, you press Shift + Ctrl + Show Windows and a cursor will appear that you can drag to select a specific part of the screen.
The History Of Acer | How It All Started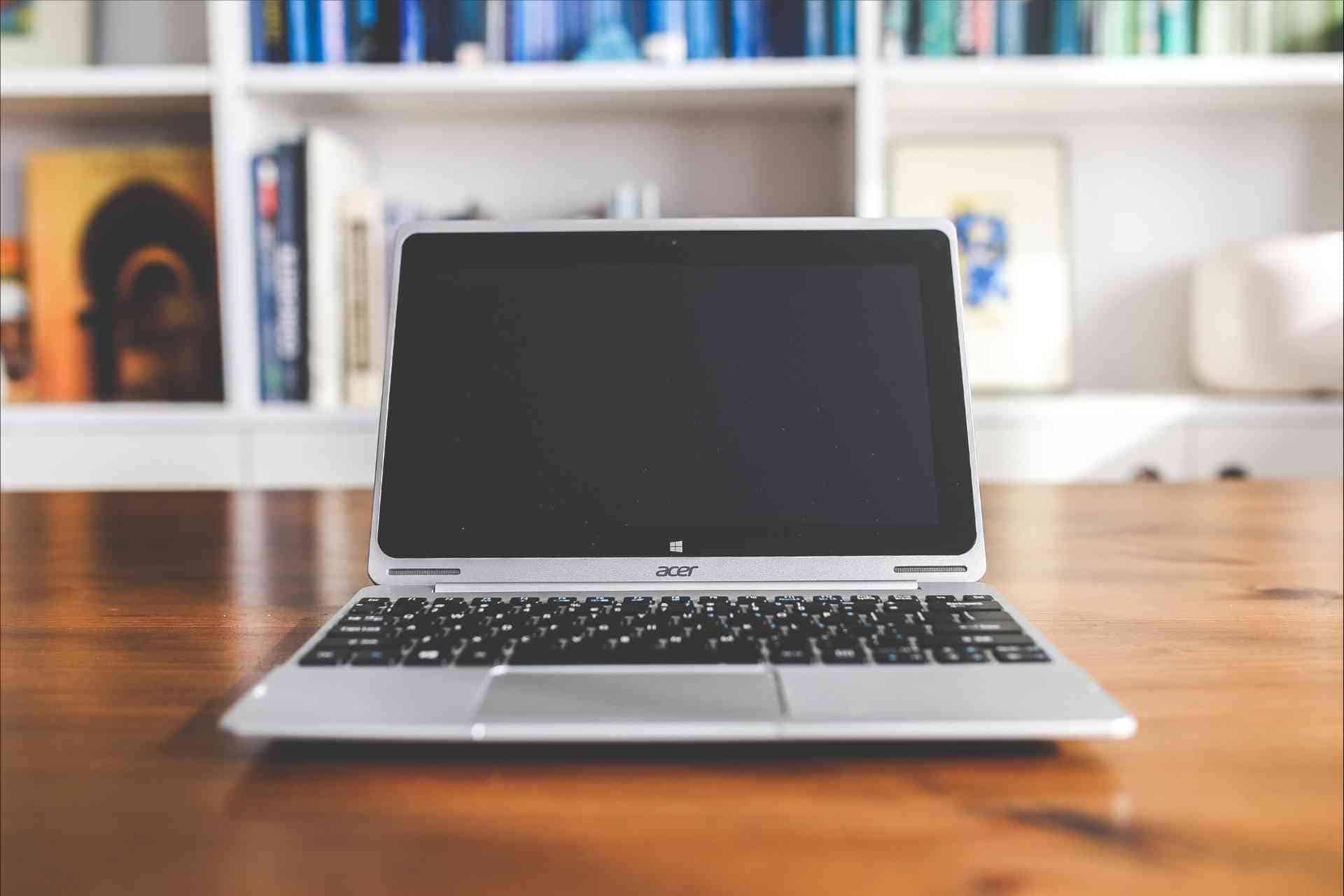 One of the earliest Taiwanese tech companies, Acer started out in 1976 as "Multitech" in Hsinchu city. They had very humble beginnings, with just 11 employees and under 30k USD in capital.
Starting out, they were just a parts distributor and consultant for the usage of microprocessor technologies. Initially, Multitech produces clones of Apple personal computers like the Apple II.
Eventually, the company joined the emerging market for IBM PCs and started making its own PCs. In 1987, it was renamed to Acer.
In the mid-2000s, consumer laptops were the primary driving force behind the growth of the PC industry, and Acer cashed in big-time on this trend.
Their low overheads and dedication to this market made them one of the leaders. After buying Gateway in the United States and Packard Bell in Europe, Acer became the 3rd largest computer provider and 2nd largest notebook provider.
These days, Acer makes a bunch of products from notebooks to tablets and desktops. They have the Predator lineup of gaming machines, containing everything from gaming laptops and desktops to monitors.
Acer's Nitro series is their more value-oriented gaming laptop lineup. The new Swift series consists of ultra-portable and slim laptops designed for students and creative professionals who want stylish yet powerful ultrabooks at affordable prices.
Frequently Asked Questions
Conclusion
We hope this article helped you understand how to take screenshots on your Acer laptop. Remember, the process is similar on any other Windows laptop.
We also showed you how you can take a screenshot on a Chromebook, and Acer does make some really nice Chromebooks.
While their Nitro and Predator series are excellent choices for gamers, their Chromebooks and Aspire series are perfect for students.
You can take a capture of the entire screen, or part of the screen. And it's possible to store this image in a folder of your choosing, with any name you desire.
You can easily share the screenshot on social media or forums, and transfer copies of the image to your phone via USB or Bluetooth.