We did our research, and concluded that the Jumper EZbook X3 is the best cheap gaming laptop under 300 dollars.
At this price point, you pretty much have to take what you can get. But that doesn't mean going with whatever shows up first in the search. You need to refer to a proper gaming laptop buying guide before arriving at a decision.
Believe it or not, even under 300 dollars there is such a thing as a good laptop.
How does it fare against the other contenders? Read on to find out.
Jumper EZbook X3
We are honestly surprised at how much value these newcomers like Jumper, XIDU, and CHUWI are offering in the budget laptop market. They have superior build quality and displays compared to established brands such as HP, Dell, ASUS, and Acer while also delivering on features like USB Type C and good Wi-Fi.
The Jumper EZbook X3 is a fine example of how to build a good budget laptop. It doesn't weight much, doesn't have a large display, isn't advertised to make it out as something it isn't. This is simply a well-built basic notebook for students and home users who want a light machine that is portable and can do stuff like browsing or word processing.
It also has a better processor than what you commonly find in other sub-300 dollar laptops from established brands.
The Intel Celeron N3450 is a quad-core, meaning it has nearly 2x the multithreaded performance of something like a Celeron N4000 (which is a dual-core). The body of this is fully constructed from metal, giving it a premium look and feel.
The biggest advantage that this laptop has over its competitors is the massive 8GB of RAM.
While others are content with giving you just 4GB which is barely enough to open a few tabs in Chrome while working on a word document, 8GB should allow you to play games and browse the web while having a spreadsheet open in the background at the same time.
And even more impressive is the fact that this laptop doesn't use the terrible eMMC flash storage found on most netbooks and Chromebooks.
Instead, it uses proper m.2 SSD storage (SATA III) which is both faster and more reliable. You get less load times, faster bootups, and a whole 128GB of internal storage to play with. With room for further expansion of course, thanks to a TF card slot which can add another 128GB of internal storage to your laptop (take notes Acer).
On top of all that, you can add your own M.2 SATA III drive and expand the internal storage to 1TB if you wish. It always feels good when the manufacturer gives you more options to work with, and the Jumper EZbook X3 is easily one of the most interesting laptops you can purchase for under 300 bucks.
In fact, we can confidently say the EZbook X3 is the best gaming laptop under 300 dollars.
Which Games Can I Play On This Laptop?
Skyrim
Left 4 Dead 2
Counter Strike 1.6
Deus Ex Human Revolution
League of Legends
Rocket League
Counter Strike Global Offensive
Portal 2
Valorant
Note:Play newer games like CS: GO or Valorant at 800×600 or 1280×720 for better framerates.
Pros
Really good display, it may only be 13.3" but the colors are really nice and its 1080p
Nice, large trackpad with good tracking and very little accidental activation
8GB of DDR4 memory which really shows its benefits when you have dozens of tabs opened in your browser (or are working on massive documents with other programs running in the background)
Superb build quality, it's all metal from the lid to the keyboard deck and palmrest
Good cooling, very little noise while gaming
Celeron N3450 quad core processor, it's much better than the dual core N4000 found in competing laptops
Good keyboard with large keycaps and ample travel (the deck doesn't flex since it's made of metal)
Comes with a free silicone keyboard cover
Battery will get you through an entire day of work
Expandable internal storage
Dual band 802.11ac Wi-Fi and Bluetooth 4.2
Comes with Windows 10 Home, no S-mode shenanigans to deal with
Cons
Should have had a microSD slot instead of a TF slot
Mini HDMI port rather than regular HDMI port
HP Laptop 14-fq0040nr
Now, this may not look like much and it certainly isn't packing a blazing fast processor. But, for under 300 dollars, this is one of the best laptops you can purchase.
For starters, it doesn't struggle with basic things like MS Office, video calls, web browsing, video playback, etc. Most laptops at this price point have trouble running even the lightest applications and require a fair bit of patience from their users.
The HP Laptop 14 can do everything a basic homeowner or student needs, and on top of that, you can even use it to play casual games.
It isn't a gaming laptop, and you shouldn't buy it with the intention of using it as a primary gaming machine.
If you want a gaming device under 300 bucks, you're better off just looking for a used PS4 or Xbox One. Either of those consoles will give you an infinitely superior gaming experience.
The AMD Athlon 3020e SoC in this HP laptop has 2 CPU cores and 3 GPU cores. It has a default TDP of just 6 watts, just like the Intel Celeron chips.
However, this laptop has a little "extra" oomph in the form of a 14" touch display. Yep, you're getting a laptop with a 14-inch touchscreen for under 300 bucks. So grab it while you can.
It's ideal for your kid who wants to learn digital drawing. And its compact nature coupled with the semi-decent keyboard makes it a good choice for students on a budget.
Which Games Can I Play On This Laptop?
Fall Guys
League of Legends
Among Us
Minecraft
Portal 1 & 2
Half-Life 2
Pros
Extremely cheap touchscreen laptop and the build quality is actually decent
AMD Athlon 3020e is the best option you have at this price point for casual gaming since its integrated GPU is faster than the one in the Celeron N4000
Light and slim, with 6.5mm micro bezels (chin bezel is still very prominent)
4GB DDR4 RAM (better than 2GB DDR4 RAM)
64GB eMMC storage (better than 32GB eMMC storage)
HP TrueVision webcam isn't half bad considering the price of this laptop
Dual array microphones and stereo speakers
You easily get 8 to 10 hours of battery life, and it supports HP Fast Charge technology (0 to 50% charge in 45 mins)
802.11ac Wi-Fi, USB Type A, SD card reader, HDMI out, and USB Type C
Free 1-year subscription to MS Office
Cons
Windows 10 ships in S-mode which severely limits what software you can run (this can be switched back to normal Windows)
eMMC storage isn't as fast or reliable as an SSD, but hey- that's what you get at this price range
Acer Aspire 1 A115-31-C2Y3
What makes this laptop stand out from the rest, is its 1080p 15.6" display. Some laptops have 768 displays, others have 1080p displays which are on the smaller side (14 inches and lower).
However, it is quite surprising that Acer managed to nail both aspects in a sub-300 dollar machine. And you know what that means, no need to hook this notebook up to an external display if you want to enjoy some games or movies at 1080p.
Another really impressive thing about the Aspire 1 A115-31-C2Y3 is its Celeron N4020 processor. You might wonder what's so impressive about a weak dual core from 2017. Well, it may be weak in comparison to the i3s and i5s found in more expensive laptops, but when you compare it what is normally found on other laptops at this price, you'll be pleasantly surprised.
For most laptops in this segment, the standard processor of choice is either an AMD A6-9220e or an Intel Celeron N4000.
The A6-9220e lacks IPC and single core performance, falling behind the Celeron N4000. And the Celeron N4020 is basically a roided-up version of the N4000. It has 200MHz extra boost clock speed which comes in handy while playing games.
Which Games Can I Play On This Laptop?
Minecraft
Roblox
Star Wars Jedi Knight II: Jedi Outcast
Return to Castle: Wolfenstein
Thief 2: The Metal Age
Half Life 2
Portal 2
Pros
Excellent 15.6" FHD display at a really low price
Full-size keyboard
802.11ac dual band Wi-fi and Bluetooth 4.1
Intel Celeron N4020 processor, it's slightly faster than the N4000 which is commonly found on laptops in this price range
Just 0.78" thick
Good battery life (advertised 10hrs)
4GB of DDR 2400MHz memory
Plenty of ports- USB 3.1 Gen 1, USB 2.0, HDMI, RJ45 Ethernet
Come with a 1-year license of Office 365 personal
Cons
Terrible 480p webcam
Slightly on the heavier side at 4.19lbs when you compare it to other laptops on this list (then again, this is a 15.6" laptop)
No SD card slot, which cripples your options for expanding the anemic 64GB of eMMC internal storage (you must use an external hard drive as there's no m.2 slot either)
ASUS VivoBook L203MA
A nice basic laptop for people who want to carry out basic tasks on the go. The VivoBook L203MA is an ideal machine to just slide into your backpack and carry all your documents, photos, etc. along with you to school or office. It functions very well as an email and social media device, plus you can use it to write papers on Google Docs.
If you're the owner of a small business, and need something on the cheap to maintain spreadsheets, the VivoBook L203MA will do a fine job. It isn't exactly intended for gaming or video/ photo editing.
That much should be evident from the fact that it comes with 64GB of eMMC flash memory, rather than a SSD or HDD. There is only 4GB of RAM in single channel configuration, and a weak dual core Intel Celeron processor.
However, you can play browser based games on this machine. You can also use it to run emulators for PSP, PS1, PS2, GameCube, and Dreamcast games.
The Laptop comes with Windows 10 in S-mode, which we highly recommend you switch to normal (unless you're fine with limited functionality and being locked to the Windows Store for apps).
Note:Another thing you must do if you want to have any hopes of playing games or storing multimedia content on this laptop, is expand the storage by using a MicroSD card or an external hard drive.
Which Games Can I Play On This Laptop?
Left 4 Dead 2
Counter Strike 1.6
Dead Cells
Original Skyrim
Half Life 2
Minecraft
Rocket League
Pros
Extremely thin and light, the perfect machine if you're looking for portability (2.1lbs and smaller than an A4)
Comes with 4GB of 2400MHz DDR4 RAM, while other laptops in the same price segment only have 2GB
The display + hinge seem durable while the keyboard deck doesn't flex too much while typing
Comes with one year of Microsoft Office 365
Has an ample selection of ports- USB 3.1 Type C, USB 3.2 Type A, HDMI output, MicroSD card reader
802.11ac dual band Wi-Fi which works really well
Ergonomic keyboard with large keycaps and 1.6mm of key travel
Fairly large trackpad that is quite precise and responsive
Cons
The tiny 11.6" screen doesn't work as a gaming display (you can hook up an external monitor with the HDMI output)
Just enough storage for a couple programs and photos (you need to expand storage with MicroSD cards and external drives)
RAM is soldered to the board, no free slot for upgrades
ASUS Laptop L410
A very interesting take on the otherwise stale ultrathin budget notebook design. Most ultrathin budget notebooks or Chromebooks have to decide between a cramped full-size keyboard that is a pain to type on, or a well spaced compact layout that lacks the numpad (making it worse for spreadsheets and forms).
However, the ASUS Laptop L410 manages to solve this conundrum by implementing a clever touch-based numpad on the trackpad itself.
And the trackpad is well suited to this, since unlike the trackpads on most other budget laptops, this one is in fact quite large at 6" across. You even get a nice toggle button at the top right corner to turn the numpad on/ off.
On top of that, the display is really nice- a full HD 1920×1080 14" panel with decent colors and good viewing angles.
This is no IPS panel, but it still stands heads and shoulder above what most of the competition offers. The bezels are really slim, which keeps the overall size of the laptop down and gives it a sleek look.
Which Games Can I Play On This Laptop?
Counter Strike 1.6
Age of Empires 2 and 3
Resident Evil 4
Grand Theft Auto III
Bioshock
Fallout: New Vegas
Deus Ex (2000)
Psychonauts
Assassin's Creed II
Left 4 Dead 1 and 2
Portal 1 and 2
Half Life 2
Pros
Excellent implementation of a touch numpad allows for a well spaced key layout that feels comfortable to type on
Solid build quality, very little wobble or flex in the lid and chassis
Decent battery life (up to 12hrs as advertised)
Completely silent due to fanless design
Slim bezel FHD 14" display with 180° lay-flat hinge
Thin as a dime and light as a feather- 0.72" and just 2.87lbs
Backlit keyboard with 1.6mm of key travel
802.11ac dual Wi-Fi and Bluetooth
Cons
Comes with 64GB of eMMC flash storage

Windows 10 Home in S-mode
THINGS TO TAKE INTO CONSIDERATION
What Type of Hardware to Expect at this Price Range?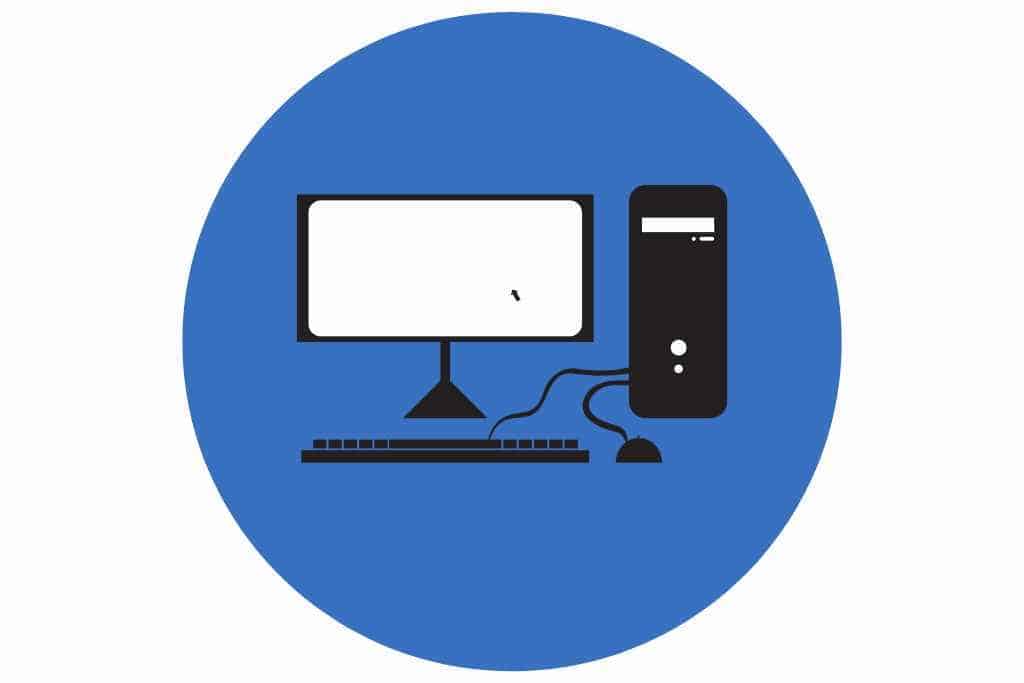 If we're to be honest, you won't get much in the way of processing power if you're fishing for a budget laptop under 300 bucks.
Most of them will run on Pentium dual cores, or AMD A-series APUs that still use Excavator cores from 2016.
These processors are equipped with onboard graphics processing units which aren't very powerful. Higher end AMD APUs like the A12 9720p are comparable to Intel Skylake (6th gen) Core i3s such as the i3 5310U.
The integrated graphics on an AMD 9720p is comparable to the GeForce 920MX, although performance may vary depending on memory setup (single vs dual channel), and the type of game you play.
What Type of Games Can You Play?
You can run esports games like Dota 2 or CS GO, but don't load up GTA V on your 300- dollar laptop.
Besides, a lot of them have 64GB eMMC memory modules so you can't even load any games that are larger than a few GB.
Modern games regularly exceed 15 to 20GB install size, so forget about playing any of those.
And even if you load a AAA title released within the past 7 years, your laptop lacks the processing power.
An AMD A12 APU with its two excavator modules and pseudo quad core design lacks the speed to run something like Deus Ex: Mankind Divided.
Should You Buy New or Renewed?
This is a tough decision to make, and it all comes down to what you require within your specific budget.
Sometimes, older laptop models offer incredible value for money. You can snag a laptop with a 4th or 5th gen Core i5 under 300 bucks, and that is super awesome.
Even a 5th gen Core i5 will beat an AMD A9 or A6 APU in most tasks. And, you can grab a 4GB DDR3 SODIMM for cheap and slot it in there if there's a free memory slot on the motherboard of your used laptop.
Spending a couple bucks on a 128GB SSD will breathe new life into that 4 year old machine, and make it run like new.
But here's the thing- by the time you spend money on an SSD and that extra stick of RAM, you're approaching new laptop prices.
Besides, you don't even know what the battery health is like on the used laptop you just purchased. And it probably doesn't have a warranty.
Even renewed products have short 90- day warranties on them. It is like taking a dive of faith, hoping that you don't end up with a dud.
Unless you're comfortable with taking your laptop apart and cleaning it + replacing the storage, you'd be better off buying new.
Things do change once you go below 200 dollars though- at that point, buying new isn't a whole lot better than used/ renewed.
Things You Should Avoid
First of all, avoid laptops with eMMC flash memory modules. It is basically flash storage plus the memory controller, embedded into an IC package that measures 32 x 24mm.
This is soldered onto the motherboard, so it's a permanent attachment and non- upgradeable. And the capacity is also very small, usually around 64GB.
You will find eMMC memory on Chromebooks, ultra cheap Windows 10 laptops, tablets, and phones.
We found a ton of laptops with eMMC memory in this price range, and decided to not include any of those in our list.
The reason being, eMMC memory is slow and simply not as reliable as an SSD or mechanical hard disk drive.
Besides, you barely get any storage to begin with. If you go with 64GB of eMMC memory, you're relying on cloud services to get all your work done.
And forget about playing any games, because you don't even have any place to install them.
Non-upgradeable RAM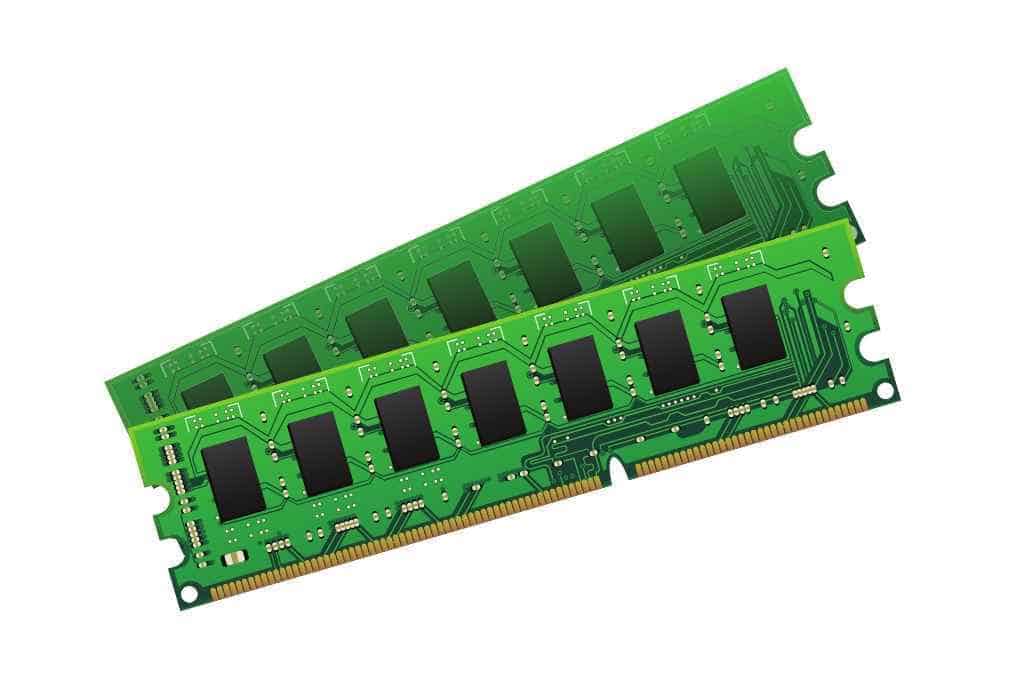 This is a common theme in cheaply designed laptops. Most manufacturers would much rather solder the RAM onto the motherboard and force you to buy a new laptop every 2 years, instead of giving you the freedom to upgrade it yourself.
As you might have guessed, 4GB of RAM is borderline unusable for gaming and productivity.
Even if you're just browsing the web, 4GB of RAM will choke your laptop's performance once you open more than 10 or so Chrome tabs.
If possible, look up the part no. for a laptop on the manufacturer's website to see if the memory is upgradeable.
For now, you might get away with just 4GB of RAM if you just use Microsoft Office and web browsers.
Playing games like Dota 2 and CS GO will be possible, on the lowest graphics settings.
But remember that your iGPU is sharing memory with system RAM, so gaming performance will be bad.
Multitasking will be tough, since you can saturate all 4GB of memory just by opening a couple of programs.
As a side note, there are still laptops in the used market with 2GB of RAM. Avoid those at all costs.
Conclusion
Unless you go down the used or renewed route, it is impossible to beat the Jumper EZbook X3 in terms of value for money.
Just think about what you're getting under 300 dollars- a Full HD anti- glare display, a premium full-metal chassis, and a quad core Celeron N3450 processor. Combined with 8GB of DDR4 RAM, and a 128GB SSD.
It is going to feel much snappier than any of the cheap laptops which use eMMC flash storage or mechanical hard disk drives, and that HD 500 integrated GPU will handle casual games like Minecraft just fine.
You can even use this laptop to play Android games such as Clash of Clans and Arena of Valor by installing an emulator.
It is more portable than the bulky 15.6" models from companies like HP or Dell, thanks to the slim body and NanoEdge thin bezel display.
If you're looking for a back to school laptop under 300 bucks, this is it. It can game, browse, edit photos, and run software like Microsoft Office.
You can even use it to stream movies from Netflix, since the display is 1080p with really nice colors.