We chose the Thomson NEO10A as our overall winner for the best gaming laptop under 200 dollars, read on to find out why.
Recently, the sub-200 dollar laptop market has become quite crowded with new Windows 10 Netbooks and Chromebooks.
These machines are geared towards offering basic productivity for anyone on a budget, by leveraging the power of cloud storage.
While none of these budget champs will run Battlefield V, you can play really old games from the early 2000s, or some DOS games on them. For more detail, check our ultimate gaming laptop buying guide article.
Here is our list of the 5 best gaming laptops under 200 dollars:
Thomson NEO10A WWNEO10A4BK64
Tocosy 10.1" Laptop
HSW S14
iView Magnus Plus 2-in-1
AWOW Simple Book 10 2-in-1
Thomson NEO10A WWNEO10A4BK64
Another budget laptop, this time it's from a lesser known French brand called Thomson who have apparently been around for more than 120 years.
However we aren't here to judge the laptop's place of origin or its popularity, we just want the best value for money so that you can get a machine that does everything you need it to. The NEO10A can do web browsing, as long as you don't open too many tabs (anything beyond 6 or 8 will stress the memory).
It will play old games from the early to mid 2000's, and some older indie titles released in the early 2010's.
You can also write Word documents and do spreadsheets on this device, or watch movies on weekends with your friends in college or at home.
Yes, the 10.1" display with a resolution of 1024 x 600 isn't ideal for enjoying the latest Hollywood flick. But, considering the fact that people often use their phones to watch movies these days, the smaller screen doesn't sound all that bad.
Plus, the low resolution doesn't look half bad when you consider the fact that this is a 10.1" screen. The Atom x5-z8300 is a bit slower than the z8350, but both pack the same HD 400 graphics system with 12 execution units and a 500MHz max clock speed.
The NEO10A stands out from other laptops at this price with its 4GB of DDR3L RAM, which allows for more multitasking and gives some extra breathing room to the integrated graphics in the Atom SoC.
Which Games Can I Play On This Laptop?
Fallout 3
Skyrim (original, at 800 x 600 or lower)
Fallout New Vegas (low preset)
Grand Theft Auto San Andreas
Devil May Cry 3
Crusader Kings II
Call of Duty 1 & 2
Halo: Combat Evolved
Pros
Extremely thin & light, at just 0.6" thick and 1.98lbs
You will love the basic, utilitarian design which emphasizes things like the trackpad and keyboard over flashy features and useless gimmicks
The build quality isn't half bad when you consider the fact that this little notebook costs under 200 dollars
It comes with Windows 10 Home and Mobile Office preloaded (you get Excel, PowerPoint, and Word)
4GB of RAM and 64GB of eMMC storage, literally twice the memory and storage of most other laptops at this price point
Cons
Terrible 0.3MP front camera
The display resolution of 1024×600 is the lowest you'll see on a 10.1" screen
Extremely large bezels on the display
Tocosy 10.1" Laptop
Normally, you would only find netbooks and Chromebooks in the sub-200 dollar price segment. However, Tocosy has decided to challenge the norm by introducing a fully-functional Windows 10 machine for an unbelievably low price. It is ideal for students, kids, and housewives/ grandparents who want something just powerful enough to do emails and browse the internet.
You can also play games on it. However, we don't suggest it as a proper gaming laptop. It wasn't designed to game, nor does it have the hardware necessary to play any modern titles.
You should look at our list of 500-dollar and 600-dollar laptops if you need a budget portable gaming machine.
The Tocosy 10.1" laptop is equipped with an Intel Atom x5-z8350 quad core processor. This chip is part of the Cherry Trail platform, and is built on Intel's 14nm process. It can clock anywhere from 1.44 to 1.92GHz, and is based on the Airmont core architecture.
This chip is meant for light everyday tasks such as browsing the web, working on spreadsheets and word documents, social media, etc.
It can play old games from the 2000s and early 2010s, but no modern AAA title will play on this chip (at least not with a playable frame rate).
The inbuilt graphics unit has 12 execution units and clocks up to 500MHz, which makes it significantly faster than Bay Trail graphics found on previous Intel Atom SKUs. The graphics performance of this processor is slightly below that of a PowerVR G6430 or Qualcomm Adreno 330.
Which Games Can I Play On This Laptop?
World of Warcraft
Counter Strike 1.6
Age of Empires 2 & 3
Counter Strike Source
Half Life 2
Left 4 Dead 1 & 2
Thief 2: The Metal Age
Return to Castle Wolfenstein
Deus Ex (2000)
Pros
Extremely light and slim, you can carry it around the school campus in your hand (or slide it into a compact backpack)
The 1280 x 800 resolution actually works very well with the small 10.1" screen, resulting in a relatively good pixel density
Battery life isn't bad at all, thanks to the super efficient Atom x5-z8350 processor which has a TDP of just 2 watts
Comes with Windows 10 preinstalled
2GB RAM and 32GB of eMMC storage, you can expand the storage by using a MicroSD (TF) card
Decent Wi-Fi and Bluetooth connectivity
Has USB 2.0 and 3.0 ports, so you can connect accessories like a mouse, external storage, thumb drive, etc.
Cons
Build quality feels flimsy, with quite a bit of flex in the display and palmrest (to be expected because it is so cheap)
The keyboard isn't something you would want to write a paper/ blog on (it's only good for the occasional social media messaging and emails)
Webcam is pretty bad
HSW S14
Yet another surprising find at this price. HSW seems to be some obscure third party manufacturer who purchases the chassis from an OEM and rebadges it, there's a lot of that going on in the sub-200 dollar price segment.
For instance, the Tocosy laptop we reviewed is actually being sold under 3 different brand names, all with the exact same specifications. The only difference being a change in paint and name.
The S14 isn't going to blow you away with its specifications, however it does look and feel more like a regular laptop.
While the Tocosy has this bright pink/ blue color that seems too loud and more at home in the toy box of a 5-year old, the HSW S14 is more of a proper school/ office machine with its sleek understated design and silver color scheme.
On top of that, the S14 has a 14" display with super slim bezels. The Tocosy has massive bezels and really rounded edges which give it a cheap look, not the case with HSW's laptop.
On the resolution scale it scores higher, at 1366 x 768 which is a standard resolution for low budget laptops. However, the larger display means you get less pixels per inch on the HSW.
Which Games Can I Play On This Laptop?
Minecraft
Roblox
Diablo II
League of Legends
Fable: The Lost Chapters
Half Life 2
Skyrim (vanilla- no mods, 480p and lowest settings)
Quake III
Don't Starve
Pros
Has an extremely efficient processor- the Intel Atom x5-z8350 which only consumes 2 watts of power, resulting in good battery life
You can actually multitask with light workloads such as watching 720p videos on Youtube while streaming your display on Discord
There are enough ports for the average user- you get mini HDMI, USB Type A, micro SD (TF) card reader, 3.5mm combo headset jack
A 14" display means this is an actual compact notebook, not some glorified tablet with a keyboard (you can watch movies and type word documents on it with ease)
It doesn't look or feel like a cheap toy
Cons
The trackpad requires quite a bit of force to register your inputs, it isn't precise or responsive at all
The Webcam is terrible
Speakers are bad
32GB of eMMC storage means you MUST use a micro SD card or external hard drive for storage
iView Magnus Plus 2-in-1
Unlike the previous entries on our list, this isn't a true laptop. Rather, it's a 2-in-1 which means you can switch between power and portability on the fly.
You can use it as a tablet for reading eBooks or watching movies while relaxing on the couch/ bed. Or kick into laptop mode for productivity stuff like writing documents in Word or filling out forms.
The display seems to be "HD IPS", although the colors are nowhere near what you'd find on a decent IPS monitor/ laptop screen. Still, it's good enough for basic stuff like web browsing and school homework.
If you're in need of a good typing experience, we suggest you steer clear of this 2-in-1 and get an actual laptop instead. The key stabilization is bad and the keycaps themselves are rather small which means the keyboard isn't very good for extended typing sessions.
Which Games Can I Play On This Laptop?
Cave Story
Dead Cells
GTA San Andreas
Diablo II
The Elder Scrolls III: Morrowind
Papers Please
Baldur's Gate II
Escape from Monkey Island
Pros
Excellent balance of portability and power with a 10.1" IPS screen in combination with a quad core Atom x5-z8350
Unlike conventional laptops, you get 2 cameras on this device- a 2 megapixel front shooter for conference calls and selfies, combined with a 5MP main camera on the back which you can use to host video conferences or capture video
Intel Atom x5-z8350 quad core processor can handle multitasking
Good connectivity with 802.11 b/g/n and Bluetooth 4.0
Cons
The keyboard has poor keycap stabilization, and the keycaps themselves are a bit on the smaller side (makes sense because this is a cheap and compact 2-in-1)
Built-in speakers sound muddy and lack clarity
AWOW Simple Book 10 2-in-1
A tablet/ mini laptop combo is always interesting in concept, but the execution is where most manufactures mess up. Especially when you drop the price point this low, there are bound to be compromises. The question is, are those compromises in places you don't mind? Because everyone has different requirements and preferences.
The AWOW Simple Book 10 has got all the processing power you will ever need from a device of this size and price, thanks to an Intel Atom x5-z8350 quad core processor.
So if processing power is what you're looking for, it doesn't get any faster under 200 bucks. And then we move on to the screen- with a resolution of 1280 x 800, it has the Thomson NEO10A beat.
And if we talk about memory or storage, the AWOW Simple Book 10 packs literally twice as much when you compare it to its only competition on this list- the iView Magnus Plus.
Both are 2-in-1s, and both have the exact same CPU as well as screen size. However, the AWOW Simple Book simply (ha-ha, get it?) performs better because it has access to twice the RAM and storage.
Which Games Can I Play On This Laptop?
GTA San Andreas
Counter Strike Source
Need for Speed Most Wanted
Burnout Paradise
Battlefield 1942
Tom Clancy's Rainbow Six: Rogue Spear
Pros
A fast processor in the Intel Cherry Trail Atom x5-z8350, which is capable of multitasking and playing older games
Good battery life
Great balance of productivity and portability, you can watch movies on this device and create presentations for school/ office
Silent, fanless design
Compact, yet it has a great selection of port for connecting accessories and external displays/ storage
Dual camera setup is ideal for recording footage/ taking photos while also hosting video conferences and calls
It has 4GB of RAM and 64GB of eMMC storage, literally twice of what the competition offers
Cons
Build quality isn't very good, you've got to make sure the display is secured properly to the keyboard

The trackpad is way too narrow
THINGS TO TAKE INTO CONSIDERATION
Chrome OS Or Windows 10?
For gaming, Windows 10 is undoubtedly the clear winner here. It supports pretty much every game out there, and if you want to play modern AAA titles like COD Black Ops 4 or GTA V there is no other option.
But, here's the thing- ultra cheap laptops like the ones under 200 dollars simply lack the horsepower to run any of these games at even remotely playable framerates.
No matter how low you turn the graphics settings down, or what resolution you use, an AMD A6 APU or Celeron dual core cannot run anything this side of 2010 without choking.
So why not buy a Chromebook and enjoy Android games instead? After all, modern Chromebooks are equipped with the Google Play Store by default and the Chrome OS has been optimized to run pretty much any Android app. Including games such as Clash Royale or Arena of Valor.
But what about everyday computing and productivity? Chromebooks are essentially laptops with low end hardware and Chrome OS installed on them.
They are heavily integrated with cloud based services offered by Google, such as Google Docs, Google Drive, etc.
You need a decent internet connection to get anything done on a Chromebook since there is basically no local storage (32 or 64GB of eMMC isn't a whole lot), and the device is incapable of running anything other than apps obtained from the Chrome OS app store.
Until a few years ago, you couldn't even use Microsoft Office or Adobe Photoshop on Chromebooks, but now we have Office online.
This is a chrome browser extension which allows you to access and edit Word, Excel, PowerPoint, and other MS Office files on your Chromebook using cloud based services.
Adobe has released a bunch of apps aimed at providing the Photoshop experience for Chrome OS- Photoshop Express, Photoshop Lightroom for Mobile, Photoshop Mix, Photoshop Fix, and Photoshop Sketch.
You have to juggle between a lot of apps just to gain the basic functionality that is offered by Photoshop for regular Windows PCs, and that can be quite annoying.
But there are lighter alternatives to Photoshop if you just want to edit some images for your Facebook or Instagram account. You have Pixlr, GIMP, Fotor, and the Online Image Editor.
Netbooks Vs Laptops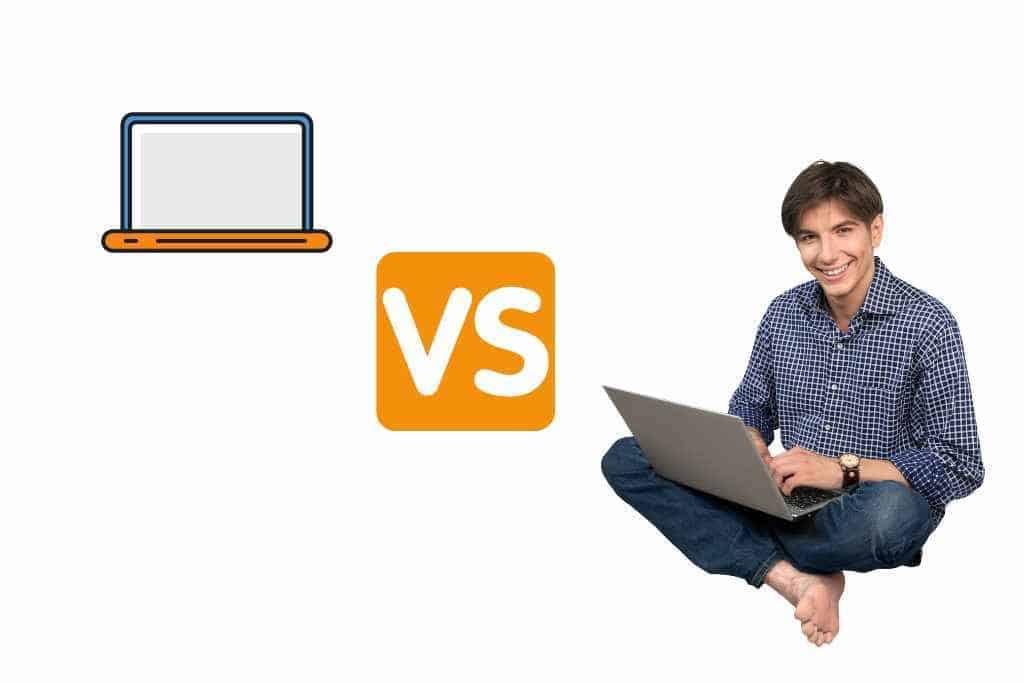 Netbooks are considered to be a subset of laptops with display size under 14", ultra low-power hardware (Celerons, Atoms, AMD A6 APUs), and typically cost under 300 bucks.
They are designed to be used as companion laptops instead of primary PCs, for web browsing and light productivity.
Netbooks usually have battery lives in excess of 8hrs, thanks to their ultra low voltage processors and relatively low resolution displays.
Most netbooks rely on a continuous internet connection to get stuff done, since they significantly lack local storage.
The 64GB eMMC flash storage that is standard on most Netbooks will be filled up just with a Windows 10 install and a couple of programs like MS Office or Photoshop.
Forget about installing any games that are larger than 4 or 5 GB, so pretty much anything released after 2006 or 2007 is a no-go.
Netbooks also have less RAM compared to full sized laptops, and their iGPUs limit their ability to process graphics-intensive workloads.
They also lack CD/DVD drives, and have extremely basic keyboards.
Netbooks are primarily for students on a budget, or your dad who just wants something to read emails and occasionally browse YouTube.
What You Need To Know About EMMC Storage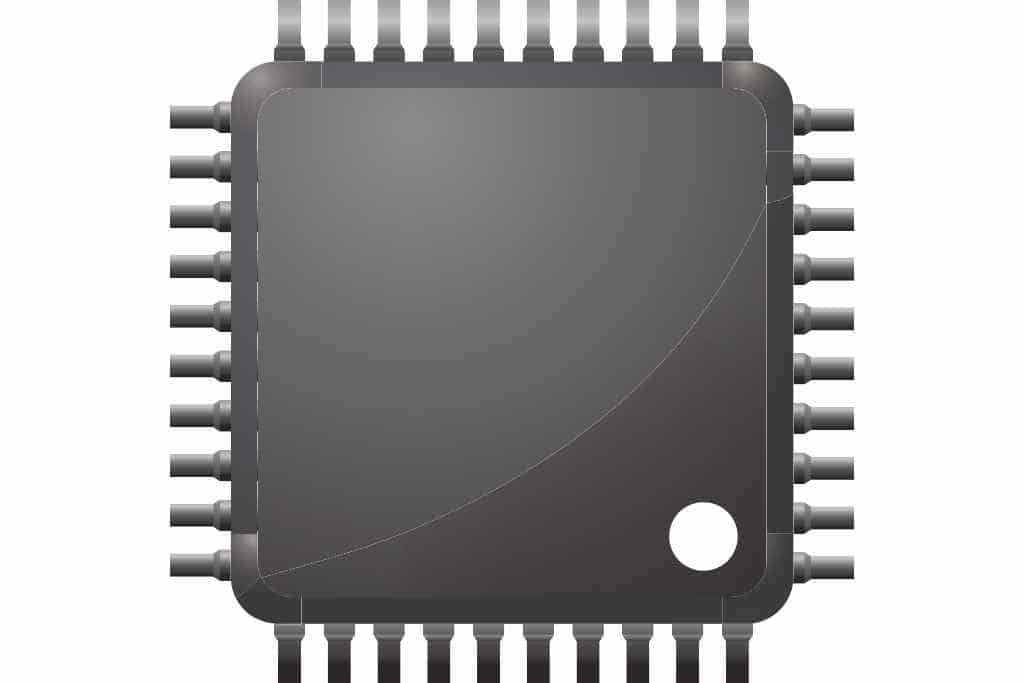 This type of storage is common on low end laptops like netbooks or Chromebooks, and some of you might be thinking "wow, flash storage for this price looks super good".
But in reality, this is not the same type of flash storage as what you get in an SSD, or even a decent smartphone these days.
Basically, eMMC is the embedded version of Multimedia Card Storage, the precursor to SD (Secure Digital) storage.
Think of it as an SD card soldered onto your laptop's motherboard. While it can be faster than a spinning disk drive, it isn't as fast as an SSD.
And definitely not as reliable. Which is why, we suggest you backup all your sensitive data to the cloud as well as an external HDD.
Retro Gaming On A Cheap Laptop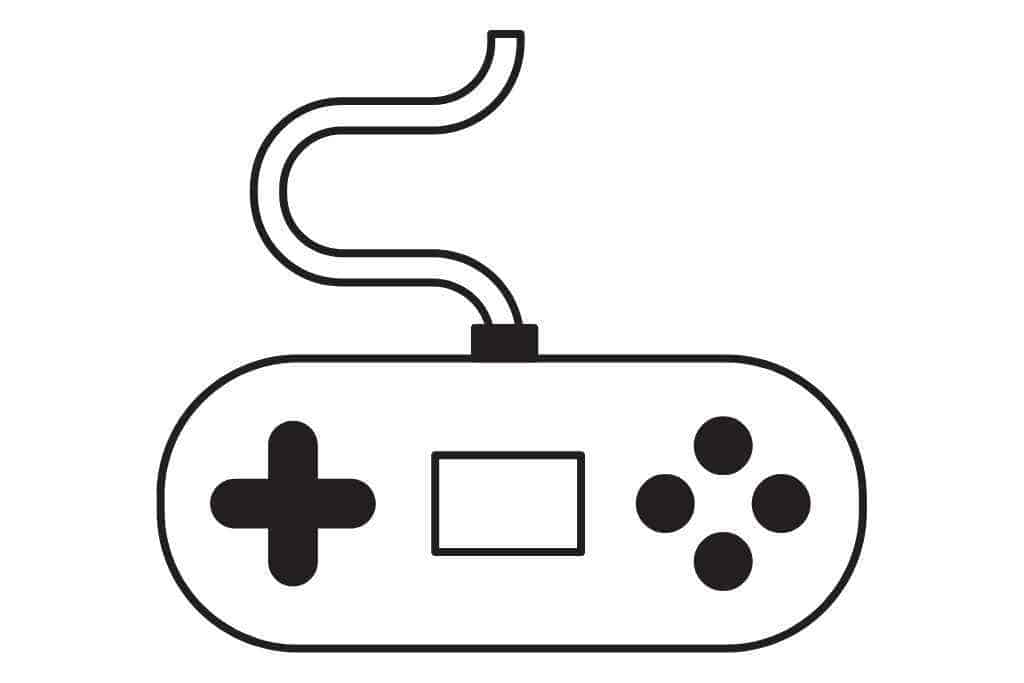 So you can't run modern AAA games on your 200 dollar laptop. Well, who would've guessed?
But that doesn't mean you have to exclude yourself from the joy of gaming.
You see, gaming isn't just about graphics and cinematic cut-scenes. It is about having fun.
So why not take a trip back the good old days when the Intel 80486 was considered the gold standard for CPU performance?
DOS games are gaining popularity once again, and it isn't just old dads playing their childhood games out of nostalgia.
Retro gaming allows you to explore a different gaming culture, one that is free from microtransactions and marketing hype.
There are plenty of old DOS games like the original Doom, Wolfenstein 3D, Prince of Persia, etc. that you can easily run on your netbook.
And you don't have to actually deal with DOS, you simply install an emulator called DOSBox which will emulate a DOS computer right on top of your Windows 10 OS.
If you're feeling brave, you can even install the PCSX2 emulator to play some old PS2 games like God of War.
Windows 10 "S" Mode, What Is It?
Often times, cheap notebooks will ship with Windows 10 in "Secure" mode or S-mode.
What it does is lock down the operating system, so you can only run apps from the Windows Store.
This is intended for school computer systems so that students don't install malware or other suspicious programs onto the computers. Which is fine, if you're trying to stop 6th graders from playing games during computer class.
But it severely limits the functionality of Windows 10, which is why we suggest you switch it back to regular mode.
You can easily do that by following this video guide. Note that this is a permanent change, and cannot be reverted.
But it's totally worth it, since you can finally use web browsers other than Edge and search engines that are not Bing (yikes).
Conclusion
Thanks to its solid build quality and Intel Atom x5-Z8300 quad-core SoC with HD 400 integrated graphics, the Thomson NEO10A comes out on top for gaming.
However, if you are willing to sacrifice a bit of screen real estate for portability and convenience, the AWOW Simple Book 10 is an excellent 2-in-1 for the money.
The Thomson NEO10A scores very well in terms of build quality, but is held back by the low resolution 1024×600 display. If you want a slightly faster processor and higher pixel density, get the AWOW Simple Book 10 which has the higher clocked Atom x5-z830 and a display resolution of1280x800.
Movies will look sharper on this 2-in-1 device compared to laptops with a 14" screen that have a 1366×768 panel. Yes, the screen is small. But you also get the option to switch between tablet and laptop mode, something not possible with a standard 14" notebook.