To be perfectly clear, we don't recommend purchasing a sub 100-dollar gaming laptop, unless your budget absolutely forces you to.
There are plenty of risks associated with buying used or refurbished, and most of the older laptops won't be able to run games that aren't at least a decade old.
However, we know there are people who have no other choice. If you're one of those people, check out the RCA Cambio.
It's the best cheap gaming laptop under 100 bucks, and performs much better than its peers thanks to the Intel UHD 600 iGPU.
Here is our list of the top 4 gaming laptops under 100 dollars:
RCA Cambio (Renewed)
Dell Latitude D430 (Used- Very Good)
Samsung Chromebook XE303C12-A01US (Used- Good)
Dell D620 Core Duo (Used- Good)
RCA Cambio (Renewed)
This is a 2-in-1, not a traditional laptop. It has a small 10.1" screen, and there is no hard drive. Instead, you'll find a 32GB eMMC flash module within the Cambio, which functions as its primary internal storage. The thing about eMMC is that it isn't as fast as a regular SATA III SSD (let alone NVMe), and it also degrades faster than a SSD/ HDD.
However, the booting and loading speeds should theoretically be faster than some of the old used machines that are equipped with 5400rpm dinosaurs of hard drives. In terms of processing power, the RCA Cambio packs an Intel Cherry Trail Atom x5-z8350 quad core processor.
Despite being a 2W mobile chip, the x5-z8350 can easily outrun most Core 2 Duos and Centrino chips you'll find in used laptops at this price range. And its HD 400 onboard graphics effortlessly outpaces the iGPU found on old Core 2 Duo or Pentium laptop processors.
To top it all off, you get a solid 2GB of RAM while most used machines at this price are rolling with an embarrassing 1GB of RAM which is barely enough to operate Windows 10, let alone a game on top of that.
Which Games Can I Play On This Laptop?
Browser games
Old indie games
The Elder Scrolls III: Morrowmind
GTA San Andreas
Fallout 3
Counter Strike 1.6
Counter Strike Source
Need For Speed Most Wanted
Portal 2
Pros
Nice processor, with the Intel Atom x5-z8350 you can play older games and watch movies or Youtube videos

Perfectly capable of browsing the web, performing basic editing on photos, working on word documents, spreadsheets, and PowerPoint presentations

Extremely light and portable, plus you can switch between tablet and laptop mode since this is a 2-in-1

This is a renewed product, so you get all the original accessories and packaging, plus the product is almost in new condition

Comes with Windows 10 preloaded

Has Bluetooth and Wi-Fi

Has a decent front camera for those Skype calls and Zoom meetings
Cons
Rear camera is only 2MP

Battery life of 6hrs is mediocre at best
Dell Latitude D430 (Used- Very Good)
It looks like a tank, feels like a tank, and probably is the IT equivalent of a tank. Del Latitude machines are notorious for their rugged nature, and Dell marketed these as laptop for people who are constantly on the move. Latitude laptops are for people going on long trips cross country/ international trips, hence Dell named it the "road warrior".
It can take a fall or two, has an okay screen (1280×800) which can be used outdoors at max brightness (220nits), a solid keyboard with crisp keys and ample travel, and… a mediocre trackpad. Seriously, Windows machines didn't have good trackpads back in those days. The 1GB of RAM might sound terrible for a machine you intend to use in current year, but remember- this machine has a free RAM slot so you can add an additional stick of RAM (the 1GB that comes with the laptop is soldered to the board and cannot be changed).
As for storage, it has a 60GB HDD. Remember back in 2005 when 60GB was considered more than enough? Well, it isn't 2005 anymore and a Core 2 Duo U7600 isn't a premier tier processor either. Once again, the HDD is upgradable but you don't get to insert any standard 2.5" HDD in there. No, instead this laptop uses a 1.8" zif hard drive, mounted right underneath its battery. Like this 120GB zif drive from Toshiba.
Which Games Can I Play On This Laptop?
The Elder Scrolls II: Morrowind
Halo Combat Evolved
NFS Hot Pursuit 2
Project: IGI 1 & 2
Half Life
Baldur's Gate
Counter Strike 1.6
Pros
Superb magnesium alloy construction across the entire body

Upgrading the RAM, HDD, and Wireless adapter card is really easy

IEEE-1394 docking connector, SD card slot, USB, VGA, RJ-11, RJ-45

Comes with Windows XP Pro preinstalled

Onboard hardware security in the form of TPM 1.2 chip

Hard drive is protected against damage from drops by a protective casing
Cons
Weighing in at 7.33lbs, it doubles as a body building implement
The battery life wasn't that great when this laptop was brand new, and this one's used
Trackpad is subpar with respect to modern standards
Samsung Chromebook XE303C12-A01US (Used- Good)
Weird port placement and processor choice aside, this is actually a pretty nice Chromebook you're getting for under 100 bucks. The first thing worth nothing is that it's a Samsung machine, so you're going to get support centers and spare parts all over the country. Unlike some of those more obscure Chinese brands who don't even have a support system with actual English speaking humans.
The Exynos 5250 dual core 1.7GHz chip in this Chromebook won't play anything other than some browser games. It is equipped with a Mali-T604 GPU which has 4 cores and a max clock of 533MHz, performing slightly below the PowerVR SGX554MP4 in Apple's A6X SoC.
You get a healthy 2GB of RAM, enough to open all of 5 Chrome tabs before the system gets down on its knees and begs you for mercy. But hey, at least it isn't 1GB of RAM like on the Dell Latitude D430. And the build quality isn't bad either, even though this is a Chromebook and it costs under 100 dollars.
Which Games Can I Play On This Laptop?
Some browser games
Card games
Pros
Well built with a decent selection of ports- USB 2.0, 3.0, HDMI out, and 3.5mm headphone jack

Decent 11.6" 768p display

Well designed keyboard with ample spacing between keycaps, a clear and highly readable font, very little deck flex

Relatively large trackpad that isn't too hard to navigate with

2GB of memory
Cons
Weak Exynos dual core processor from 2012
Just 16GB of eMMC flash memory
Your friends and colleagues will have a hard time determining which pixel is the person and which pixel is the background, every time you make a video call with this Chromebook's terrible 0.3MP webcam
Dell D620 Core Duo (Used- Good)
Want an old school hulk of a laptop with a thick magnesium alloy chassis, built-in CD burner/ DVD-R, Core 2 Duo processor, and a keyboard that looks like they ripped it straight out of a desktop? Meet the Dell D620- it has enough black and gray paint to blend right into a corporate boardroom from the early 2000s. And a trackpad so small, no adult man could fit more than 4 fingertips on it.
We are really happy to see a laptop without a chiclet keyboard and low profile keycaps. This is a proper heavy-duty membrane keyboard with desktop style keycaps that have a slight inward curve on top to keep your fingers nested in place. The lid even has a metal latch to prevent the laptop from accidentally opening. These days it's all about convenience and "one finger" lifting of the lid.
You'll even find ports that modern laptops simply aren't thick enough to accommodate- Serial, VGA, etc. It even has 56k internal modem and a RJ45 Gigabit ethernet port. This laptop even has a PC card slot and TPM 1.2 hardware security chip.
Which Games Can I Play On This Laptop?
Halo Combat Evolved
DOOM 2
Wolfenstein: Enemy Territory
Need For Speed Porsche Unleashed
Pros
14.1" screen with a resolution of 1280 x 800

Lots of ports and expandability

Very easy to clean and upgrade

Sturdy thanks to a full magnesium alloy chassis

Built-in hardware level security via TPM 1.2 chip
Cons
No webcam
Terrible battery life
Bulky and heavy
Non backlit display
THINGS TO TAKE INTO CONSIDERATION
What Is The Minimum Hardware You Need For Gaming On A Budget?
An Intel Celeron processor or AMD A6 APU, coupled with at least 2GB of RAM and 16GB of storage on your laptop. The Celeron N4000 dual-core CPU packs an Intel UHD 600 integrated graphics unit. Which allows it to run games such as DMC 4 and NFS Carbon at smooth framerates on 768p resolution.
But you'll have to be careful if you're rolling with just 2GB of RAM, since the iGPU will have to share from the same memory pool as your OS and other background processes.
This can cause framerate drops, glitches, stutters, and hard freezing.
If possible, we recommend you upgrade the RAM on your cheap laptop to get some more mileage out of the iGPU.
And, you'll actually be able to multitask with 4GB of memory. Like opening more than 2 Chrome tabs at a time, while watching a movie on VLC media player.
Expand your budget a bit higher, and you start getting i5 CPUs, paired with GTX 1050 graphics.
You can check out those configurations in our review of the best gaming laptops under 700 dollars.
Things To Look Out For When Purchasing Used Gaming Laptop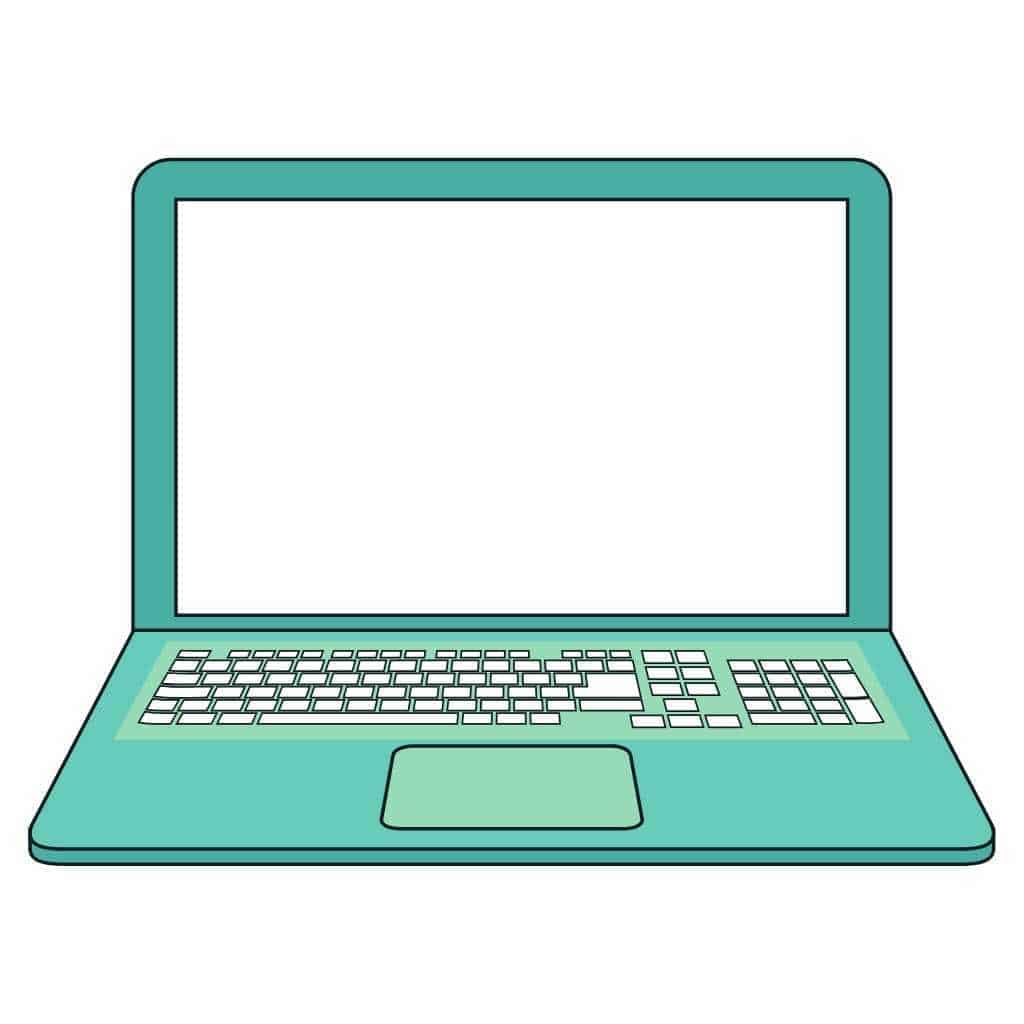 There are various places to purchase used stuff. You can buy used from online retailers, forum listings, and even meet up with computer repair stores in your locality to see if they have any old stuff laying around.
Sometimes you might find an ad on Craigslist which looks too good to be true.
Chances are, it is an attempt to swindle you into parting with your hard-earned cash for a product that a) doesn't work, or b) has some serious underlying issues which affect performance.
If possible, try to ask the seller if they can arrange a meetup where you get to physically inspect the product.
Never, and we mean NEVER, pay via wire or PayPal. If you're buying from a reputable site such as eBay, paying online is fine. But look out for scammers, because there are a lot of them out there.
A missing power brick is another massive red flag. It usually means that the laptop is either dysfunctional, which is why the owner is pretending to have lost the power brick.
When you buy a new power brick and try to turn it on at your home, it won't work because the laptop is dead.
Or in a worst case scenario, it could even be a stolen laptop. Most likely, the thief managed to run away with the laptop and missed the power brick.
What Does It Mean To "Renew" A Product?
Say you're looking for a laptop under a specific budget, and you just can't seem to find a good deal while browsing through brand new stuff.
But suddenly a listing shows up for a renewed product, and even though it has last-gen hardware, the product itself is in a different tier compared to the brand new stuff at the same price.
For example, you end up finding a baller gaming laptop from last year that will still crush most AAA games today for just 500 bucks renewed.
Whereas 500 bucks in the new section won't even get you a laptop with a dedicated graphics card. So, do you buy renewed? What if it doesn't work?
Renewed means that the laptop has been inspected and verified to be working as if it was new, by a certified and trained professional.
The supplier who is a marketplace seller or vendor has inspected the product both internally and externally to make sure that no parts are defective, and they have also given it a nice cleanup.
If any defective parts are found, they are replaced with spare parts. The laptop should have no visible signs of wear and tear, when held at a distance of 12 inches.
Renewed products often carry a guarantee from the retailer, which allows you to return the product and request a refund if it doesn't work as promised.
The Various Types Of Used Goods
When you're buying used stuff from an online retailer, the product will usually have tags on it which specify its condition. For example- "Used- Like New", or "Used- Acceptable". What do these tags mean?
"Used- Like New" is the same as Open Box, it means the product is in perfect working condition.
Maybe some of the original packaging is damaged, but the product is practically brand- new in both looks and function.
"Used- Very Good" means that the item has been used for a small period of time, but has been maintained very well.
As a result, it is in good working condition but may show slight signs of wear and tear. Mostly, the wear and tear is limited to cosmetic blemishes or tiny scratches.
"Used- Good" means that the item appears worn from constant use, but is fully functional. For example, a laptop with a couple of scratches on its underbelly and a slightly dented corner.
But it performs as expected, i.e. the framerates in games might be slightly lower compared to when it was new (but not abnormally low for the type of hardware it packs).
This is probably due to the cooling system getting clogged over time. But nothing that a can of compressed air and some thermal grease can't fix.
"Used- Acceptable" means that your laptop is rolling on an old battery and the cooling system doesn't perform nearly as well as it should.
It might require some new accessories too, because the original accessories are probably missing.
But as long as you're willing to live with a bit of cosmetic damage, this is nothing that can't be fixed at home.
You can install a replacement battery, blow out all the dust from within the laptop, and clean up the display.
Maybe even hook it up with an SSD and some new RAM to give it a performance upgrade and a fresh lease of life.
Can You Game On A Chromebook?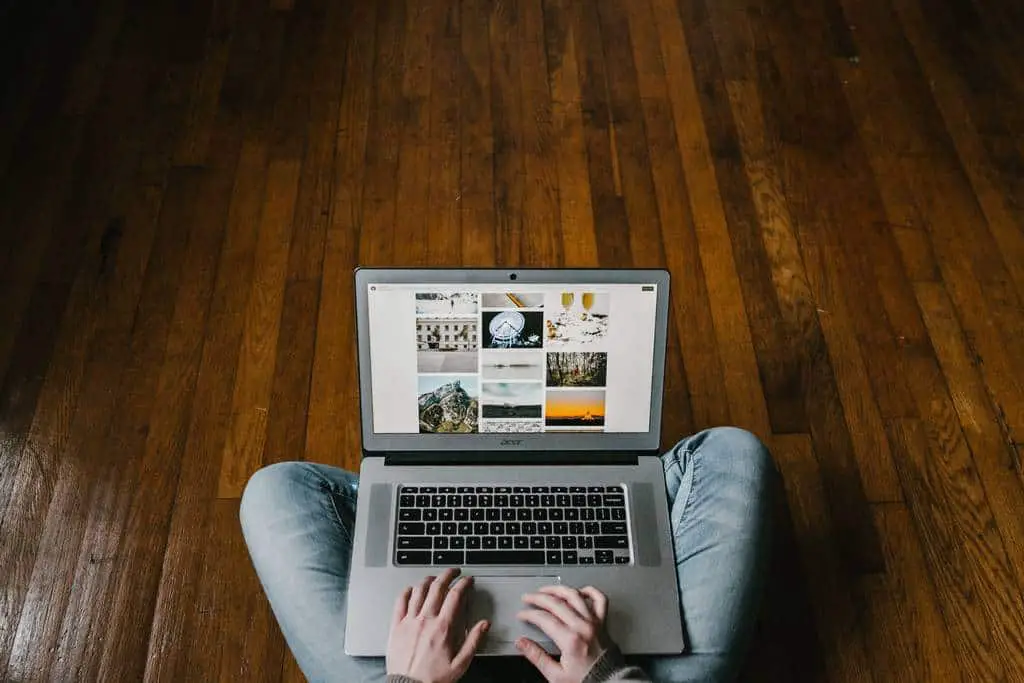 Yes, but don't think you'll be able to play the latest AAA games such as Battlefield V or Control on a Chromebook.
These machines run Chrome OS, which means they only play games available on the Chrome app store or Google Play Store.
There are a select few Chromebooks which are officially supported by Google to run Play Store apps. If you own one of these Chromebooks, you can enjoy Android games such as PUBG Mobile or Clash Royale.
Conclusion
While there are plenty of used and refurbished laptops to choose from, many of them are extremely old models from Dell or HP that were released all the way back in 2007.
These laptops use Intel Core 2 Duo and Centrino processors, which are beaten even by modern Pentium/ Celeron dual cores in most gaming workloads.
Intel's UHD integrated graphics has improved a ton in the past 7 or 8 years, which is why we chose the RCA Cambio as our overall champion.
Not only does it outperform the other 3 laptops on our list in gaming performance, but the build quality and display is also pretty good for the price.