If you don't have time to read the whole article and just want to know which one is the best gaming laptop under $800, it's the Acer Nitro 5. Read on, to find out why.
So, you've got a budget of 800 dollars to spend on a brand new gaming laptop. You want a good graphics card, a processor that can handle multitasking, and a 1080p IPS display.
But with so many options to choose from, things can start to get confusing pretty fast.
We're here to give you the definitive answer on which laptops to buy at this budget.
ASUS TUF FX505DT
Where do we start? Let's take a look at the crown jewel of the TUF FX505DT- its 120Hz 1080p IPS display, which is both insanely fast for gaming yet has brilliant colors for photo and video editing.
This display will allow you to land those insane flick shots with the AWP in CS GO, since you can track your enemies 120 times per second instead of 60 like you would with a normal display.
The 256GB NVMe SSD allows this laptop to boot up very fast, and it loads levels from giant open world RPGs within seconds.
The Ryzen R5 3550h acts as a cherry on the top of this very impressive cake. It's equipped with 4 cores and 8 threads of Zen+ goodness, built on the 12nm process.
Paired with the NVIDIA GeForce GTX 1650 4GB GDDR5 graphics card, this combo is enough to handle just about any modern AAA title at 1080p 60 fps on medium settings.
Gigabit wave 2 Wi-Fi 5 allows for excellent wireless connectivity, while the solid build quality ensures that your gaming laptop will last for a long time.
Which Games Can I Play On This Laptop?
For a Horizon 4
Shadow of The Tomb Raider
GTA V
Metro Exodus
Anno 1800
Overwatch
Apex Legend
Pros
AMD Ryzen 5 3550H processor with 4 cores and 8 threads, perfect for gaming and multitasking.

NVIDIA GeForce GTX 1650 graphics, about 50 percent faster than a 1050ti and can run all AAA games at 1080p 60fps if you mess around with the settings a little bit.

8GB of DDR4 memory @ 2666MHz, expandable up to 32GB.

120Hz high refresh rate 1080p IPS display with super thin bezels, wide viewing angles and crisp colors

HyperCool technology uses dual cooling fans with a patented dust removal system, extends laptop life and keeps temps low while gaming.

RGB keyboard.

DTS Headphone X surround sound.
Cons
You are getting only 256GB of storage.

No optical drive.
Acer Nitro 5 AN515-55-59KS
Simply the best gaming laptop under 800 dollars, and a quick look at the specs will show why.
First off, the processor- it's a Core i5 10300H with 4 cores and 8 threads. This is a 14nm Comet Lake chip, with a turbo boost of up to 4.5Ghz that lets it edge out the Ice Lake 10nm chips in gaming performance.
However, that comes at the cost of power consumption. Both Zen 2 based Ryzen 4000 mobile chips and Intel's own 10th generation Ice Lake chips beat out the i5 10300H in terms of efficiency.
The Ryzen 4000 series processors even beat it in terms of raw performance, but there is no Ryzen 4000 laptop under 800 bucks with a GTX 1650ti. If there were, that would be the best gaming laptop for your money.
For now, the Nitro 5 AN515-55-59KS is the best gaming machine under 800 bucks simply because of its GTX 1650ti and excellent FHD 144Hz IPS display.
Most other laptops at this price point either have 120Hz screens or TN panels instead of IPS. Here, you get the best of both worlds- refresh rate, and color accuracy.
And unlike other gaming laptops, the Nitro 5 doesn't compromise in terms of features- you get 802.11ax or Wi-Fi 6 which is the latest standard in wireless networking.
A new cooling design with quad exhausts and specially engineered twin cooling fans keep the Nitro 5 cool even under heavy sustained loads.
However, noise levels are an issue while gaming so we suggest a good pair of headphones.
Which Games Can I Play On This Laptop?
Cyberpunk 2077
Death Stranding
Horizon Zero Dawn
Sekiro
Call Of Duty: Black Ops Cold War
Hitman 3
Pros
An excellent processor in the Intel 10th generation Core i5 10300H- this is faster in games compared to 10th generation Ice Lake chips, thanks to the higher core clock
GeForce GTX 1650ti graphics with 4GB of GDDR6 VRAM- faster than the GTX 1650 which you find in most laptops at this price range
8GB of DDR4 2933Mhz RAM, with room for future upgrades
256GB NVMe SSD for blazing-fast load times and quick bootup
Red backlight gaming keyboard with customizable key binds and adjustable lighting
Killer E2600 networking
Quad exhaust ports and twin cooler fans
15.6" 144Hz IPS display
802.11ax Wi-Fi
Cons
Runs loud while gaming
Pathetic battery life if you ever try to game on battery
Acer Swift 3 SF314-42-R9YN Thin & Light Laptop
The Acer Swift 3 is a true diamond in the rough, a thin and light that doesn't seem very interesting at first glance- but packs some serious firepower underneath the hood.
For the price, we challenge you to find something that's faster or built better. If there was one thing you asked us to point out that wasn't very impressive about this machine, it would be the mediocre display.
Despite packing a full HD IPS panel, this 16:9 display doesn't rank high in terms of color accuracy or brightness (peak brightness of just 260 nits). It is perfectly fine for gaming unless you're into cinematic style AAA games and demand high color accuracy.
In fast-paced shooters such as CS: GO or Valorant you'll be too busy dealing with your enemies to notice color inaccuracies.
As a student, you're going to love this laptop which provides a brilliant mix of performance, portability, and affordability without compromising on key features.
It has a decent keyboard with crisp keypresses and good travel, although the Page Up and Page Down key locations can be troublesome if you use the left and right arrow keys often.
There's even a fingerprint scanner which is perfect if you need that extra security layer at school or office.
Performance in gaming is above any Intel laptop in this price range, thanks to the Vega 7 integrated GPU present within the Ryzen 7 4700U chip. You'll easily get 60+ FPS in competitive titles with 1080p resolution.
Games such as Overwatch or Dota 2 run great on the Acer Swift 3 if you turn down the graphics settings to low. Multicore performance is also excellent, the Ryzen 7 4700U scores in the mid to high 2400s on Cinebench R20 (with a single core score ranging between 464 to 472).
We don't really recommend this laptop for video editing or photo work even though it has an excellent 8-core processor.
The reason is it's sub-par display, however you can get around this inconvenience by hooking up the laptop to an external monitor using the USB Type C port (or the HDMI port). You can use this laptop for creating presentations and gaming montages, or rendering 3D models.
The storage is excellent, both in terms of size and speed. This laptop uses a PM991 PCIe Gen3x 4 NVMe M.2 SSD with a capacity of 512GB (Windows 10 preloaded). Maximum sequential read and write speeds are 2100MB/s and 1200MB/s respectively (as advertised).
The RAM is unfortunately soldered, so it's pretty much non upgradeable by the end user. However, you do get 8GB of LPDDR4 which should be more than sufficient for both light gaming and productivity.
Build quality is robust, with an all-aluminum construction. There is barely any flex in the display or keyboard, and the whole laptop weighs just 2.65lbs (it's also just 0.63" thick).
You also the get the very best in terms of wireless LAN. This laptop has dual band Wi-Fi 6 (802.11ax). There are 2 bottom firing speakers on either side of the laptop, and it uses dual microphones near the webcam.
The battery life isn't exceptional but good enough to get you through a light day of work. We recommend you carry the power brick with you to school or office, since the 50Wh battery lasts just over 6hrs with moderate usage.
Which Games Can I Play On This Laptop?
Overwatch
Valorant
CS: GO
Rainbow 6 Siege
Dota 2
League of Legends
Hearthstone
GTA V
Skyrim
Project Cars
Pros
Excellent processor- Ryzen 7 4700U 4th gen processor with 8 cores and 4.1GHz maximum boost (beats Intel 10th gen in multitasking and gaming), integrated Vega 7 graphics
Superb build quality with an all-aluminum construction that looks sleek and stylish
Very portable at just 2.65lbs and 0.63" thick
Fast storage in the form of a 512GB Samsung PM991 NVMe drive
Good keyboard that feels comfortable to type on
Trackpad is accurate and decently large
Fingerprint sensor
Alexa support built-in
Good bottom firing stereo speakers and dual microphone webcam
Cons
Display has mediocre color accuracy and low brightness
RAM is soldered onto the board, so you can't upgrade it
Battery could have been slightly larger (50Wh is decent and lasts 6 to 7 hours but you still need to carry the power brick around to work/ school).
MSI GF63 Thin 9SCX-005
The MSI GF63 is an interesting beast, it is probably the least "gamer" looking laptop out of all in this price range and form factor.
The GF63 is surprisingly light and slim despite featuring a NVIDIA GeForce GTX 1650 Max Q graphics chip, which is paired with an Intel 9th generation Core i5- the 4 core, 8 thread 9300H.
All this CPU and GPU horsepower is cooled by a single fan system. Which is quite surprising, when you consider the fact that most other laptops of a similar configuration use dual fan solutions to stay cool under intense gaming loads.
However, this is a very cleverly implemented single fan solution with one large fan that has 3 copper heat pipes going into it- two from the CPU, and a large one from the GPU.
Within the display lies an AU Optronics AUO 12 ED, this is a 1080p 60Hz IPS panel. The contrast and brightness are decent, definitely a step above other laptops on this list.
So much so that we can recommend it for photo and video editing, apart from the usual gaming. Plus, there is a fast 512GB NVMe drive which makes bootup and loading programs feel super snappy.
Which Games Can I Play On This Laptop?
Yakuza 0, Kiwami 1, and Kiwami 2
Devil May Cry 5
Watchdogs 1 & 2
DOOM Eternal
Resident Evil 3
Valorant
Pros
Excellent GPU in the NVIDIA GTX 1650 Max Q, it is extremely power efficient and can run any modern AAA title at 40 to 60 fps on low to medium settings
The display is quite good in terms of color accuracy, at least for the price
Good options for expandability, you get a free SODIMM slot for memory upgrades and a free 2.5" bay to add an extra HDD/ SSD
The build quality feels robust and the keyboard is nice
Accurate and responsive trackpad
Good selection of ports- USB 3.2 Gen 1 Type A, Type C, RJ45 Ethernet, dual 3.5mm jacks, and a Kensington lock port
Cons
Bad webcam
Less than desirable battery life
ASUS ZenBook 14"
The ZenBook 14" from ASUS is a truly premium product being sold at an affordable price. It is extremely sleek and stylish, with an understated yet bold design theme.
The greyish silver chassis with a brushed aluminum finish looks fabulous, and the back of the display is matte, so it won't become a fingerprint magnet like many other ultra thin laptops which have glossy finishes.
The display is honestly one of the best on any laptop under 800 dollars. While it isn't the best for gaming due to a refresh rate of 60Hz, the colors and brightness are more than enough to qualify it as an all-rounder.
This is a display you can use for everything from office/ schoolwork to watching movies with your friends and creating content like photos and videos.
The battery life is excellent as well, thanks to a combination of an extremely efficient CPU (Ryzen 5 4500U) and a good battery.
Specifications alone don't speak about the full strength of this laptop, as it has some really well thought out features that make it easier to use. For example, the hinge which is designed to boost ergonomics and cooling performance.
Then you have the webcam which is leaps and bounds above anything else on the market, combined with a giant trackpad that is both precise and intuitive. Using this laptop feels as though you're using a 1500 dollar product, not something that costs less than 800 bucks.
Yes, if you pay attention you can definitely see where they cut corners to bring the price down. Like the presence of a MX 350 GPU instead of something like a GTX 1650. Or the lack of a touchscreen/ glass trackpad/ Thunderbolt.
However, it is a very well rounded product that scores high in all categories even though it doesn't place 1st in a single area.
Which Games Can I Play On This Laptop?
Fortnite
Dota 2
League of Legends
CS: GO
Valorant
Mafia 3
Far Cry 5
Sekiro
FIFA 20
Pros
Slim, stylish design with premium full-aluminum construction
Excellent keyboard and trackpad
Great webcam
Good battery life
Decent graphics performance for the form factor, with a NVIDIA GeForce MX 350
Cons
Comes with just 256GB of storage space

No Thunderbolt port

No Ethernet port
THINGS TO TAKE INTO CONSIDERATION
Choosing A Good CPU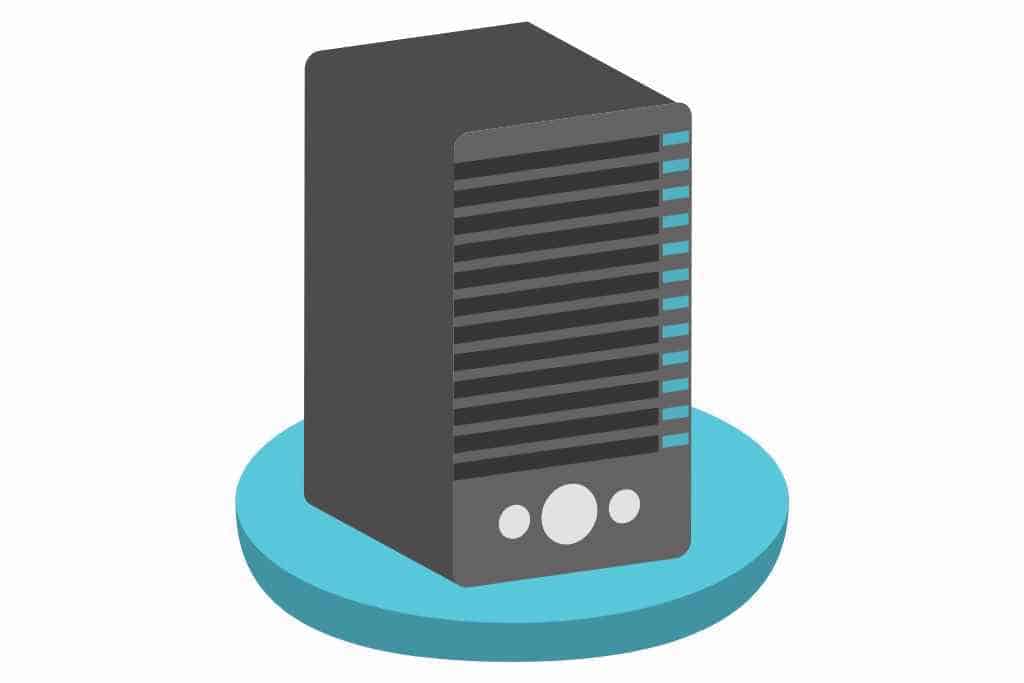 Think of this as the "brain" of your laptop. A faster brain means that your games will run better, and you can do more things at the same time.
There are two main metrics we use to judge a CPUs power, namely the core count and clock speed.
Clock speed is measured in "MHz" or "GHz", where 1 GHz = 1000 MHz. Basically, it tells us how many clock cycles the CPU can perform each second.
The more clock cycles in a given amount of time, the more instructions your CPU can process.
But don't get too hung up on clock speed, it isn't very useful if you're comparing processors from different companies.
For example, an AMD Ryzen 5 processor running at 3 GHz is going to be significantly faster than an Intel Core i5 2450M running at 3GHz. Why is it like that?
Well, there is such a thing as IPC, or "instructions per clock" which decides how many lines of code the processor can execute with each clock cycle.
IPC is dependent on various factors like micro-architecture, cache design, memory controllers, etc. It is too complicated to explain, and far beyond the scope of our article.
For now, all you need to know is that within the same generation and lineup of CPUs from the same brand, clock speed can be used to determine which one is faster.
For example, an Intel 8th generation Core i3 running at 3Ghz will be slower than an Intel 8th generation Core i3 running at 3.4GHz.
Apart from clock speed, you also want to look at core counts. More cores means your laptop can run multiple things simultaneously without bogging down.
For example, you can run a YouTube video in the background while working on Microsoft Office, all while an antivirus scan is taking place.
Or, you can run Counter Strike and use Discord at the same time to chat with your teammates.
We recommend a minimum of 4 cores, anything less than that is not worth it for 800 bucks.
Why The Graphics Processing Unit (GPU) Is So Important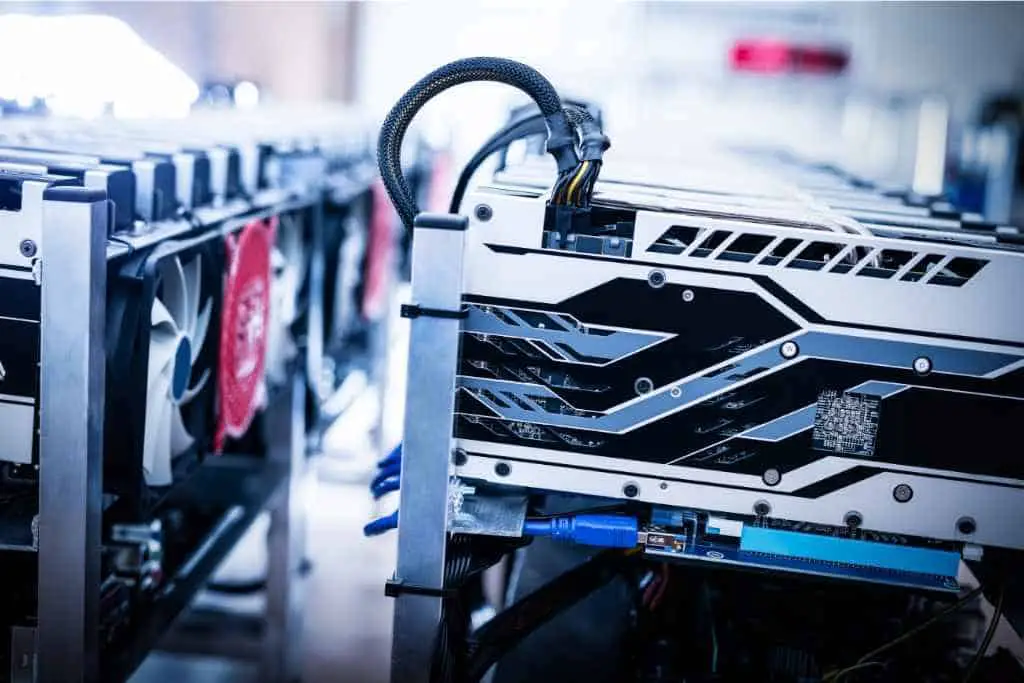 Here is where all the magic happens. The pretty visuals and complicated 3D models that you see within your game are all processed within the graphics unit of your laptop.
It can be integrated within the processor (iGPU), or be a standalone unit (dedicated) located separately on the motherboard.
Dedicated graphics is more powerful, since the GPU can be larger and draw more power.
Most gaming laptops within the 600 to 800 dollar range are equipped with dedicated graphics of some kind.
On the cheaper end, you've got MX150s and MX250s. Those are primarily designed for esports titles such as Rocket League or CS GO at 1080p 60fps.
Move closer towards the 800 dollar mark, and you start to find GTX 1050tis or 1650s. These GPUs are loaded with 4GB of GDDR5 VRAM, and can handle modern AAA titles at 1080p 60fps with settings turned down to medium.
If possible, try to get a laptop with a GTX 1650 since that GPU is about 50 percent faster than the GTX 1050 on average. Just watch this comparison video to get an idea.
How Much RAM Do You Need?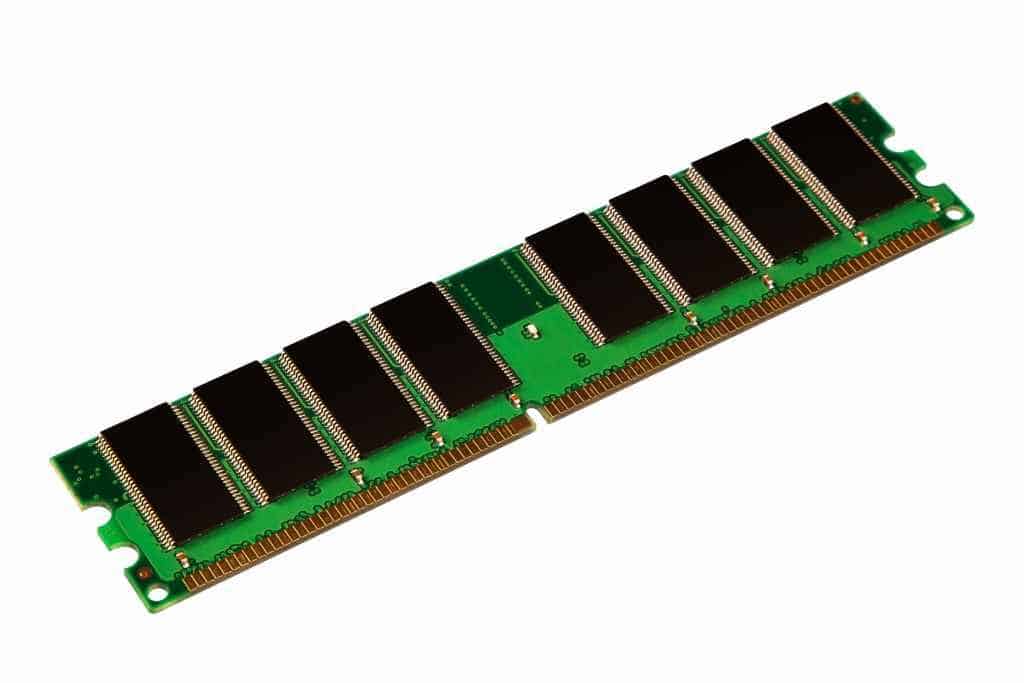 We recommend at least 8GB of DDR4 RAM for the optimal gaming experience, even on lower- end gaming laptops.
Upgrading the RAM is pretty easy, you can buy a SODIMM like this Crucial 2400MHz 8GB kit for really cheap and slot it into your laptop's motherboard.
Usually, all you have to do is remove a couple of screws at the bottom to access the RAM slots.
More RAM helps you play modern AAA titles such as Assassins Creed Odyssey, Witcher III, Far Cry New Dawn, Resident Evil 2, etc.
You can also stream gameplay to Twitch or YouTube from your laptop through OBS if you've got a decent i5/ i7 CPU and 8+ GB of RAM.
Besides, that extra RAM will come in handy when you want to create content- like editing photos and videos, working on 3D renders, etc.
Finding The Best Display For Your Needs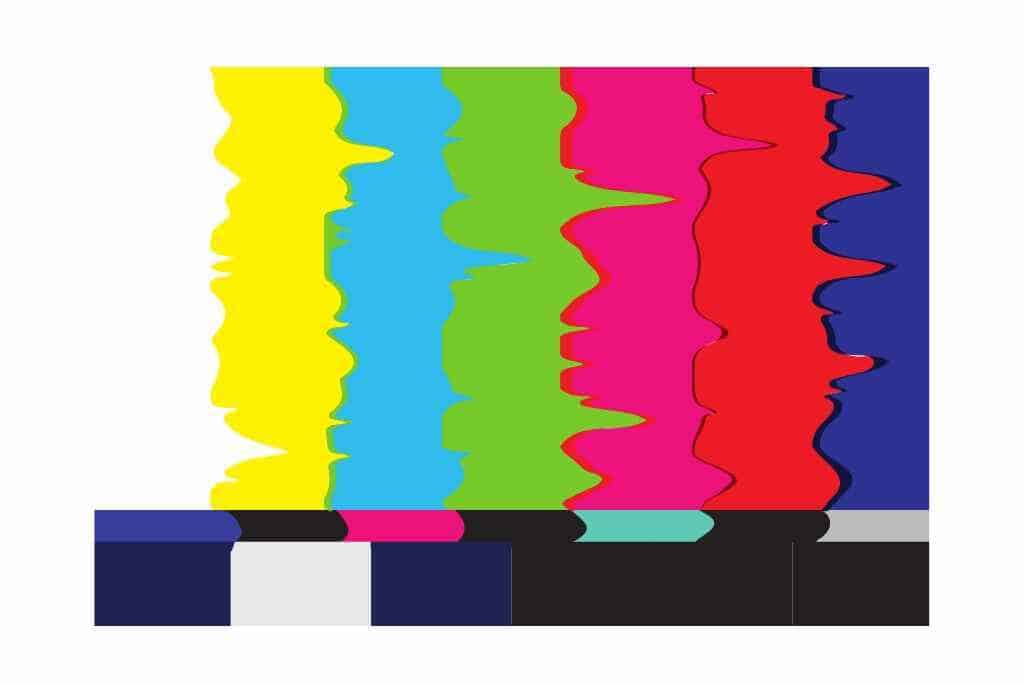 Don't get too hung up on display resolution, unless you intend to use your laptop as a gaming/ creativity center.
If you just want to play casual games or esports titles, having a display resolution above 1080p will actually hurt performance by making the game run worse.
Lower end GTX graphics cards like the 1050ti or 1650 simply don't have the horsepower to drive anything higher than 1080p.
We prefer IPS panels over TN because of the superior viewing angles and high color accuracy.
If you intend to edit some photos or video on the side, investing in a laptop with a 1080p IPS display will help a lot.
Another thing to look out for is refresh rate, i.e. how many times your display can update with new images every second.
Standard refresh rate is 60Hz, meaning your laptop screen can show 60 images per second.
High-refresh rate displays (120Hz and above) are extremely desirable in gaming laptops.
They provide a much smoother gameplay experience in pretty much every game genre, particularly in competitive shooters like Rainbow 6 siege or CS GO.
Let's Talk About Storage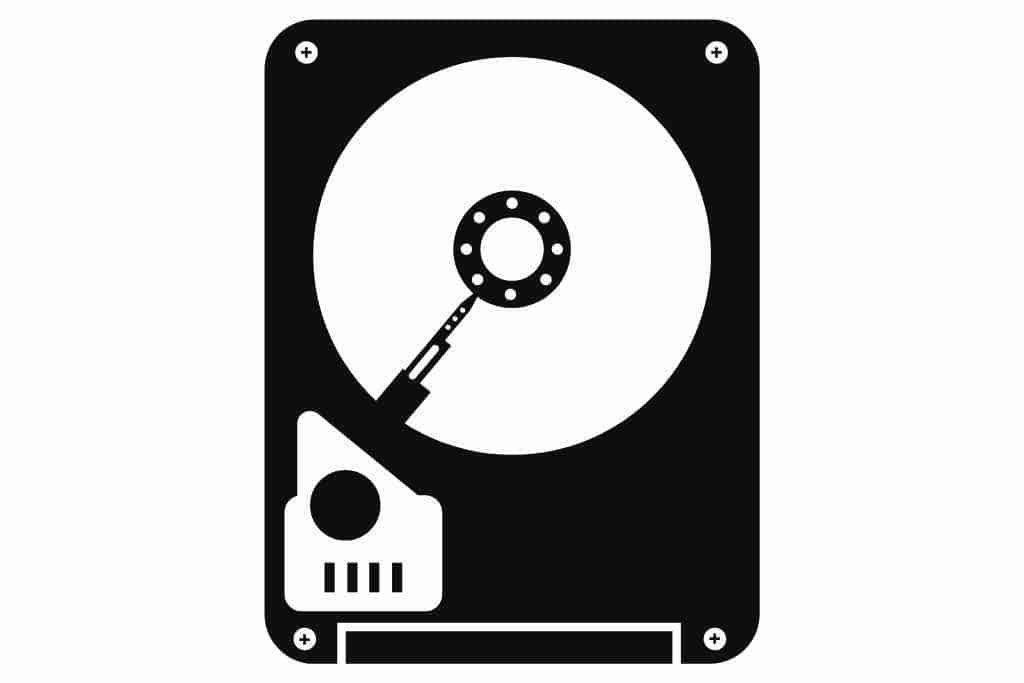 We recommend 1TB of internal storage, since it allows you to store a significant amount of games and multimedia content without having to carry an external HDD wherever you go.
Most gaming laptops allow you to upgrade the storage, similar to how you upgrade the RAM.
If possible, try to avoid gaming laptops with mechanical hard disk drives, unless they explicitly state that the HDD is a 7200rpm model.
SSDs are faster by a huge margin, in pretty much every application.
Your games will load faster, and you might even get slightly better FPS in certain parts of the game.
What Kind Of Battery Life To Expect From A Gaming Laptop?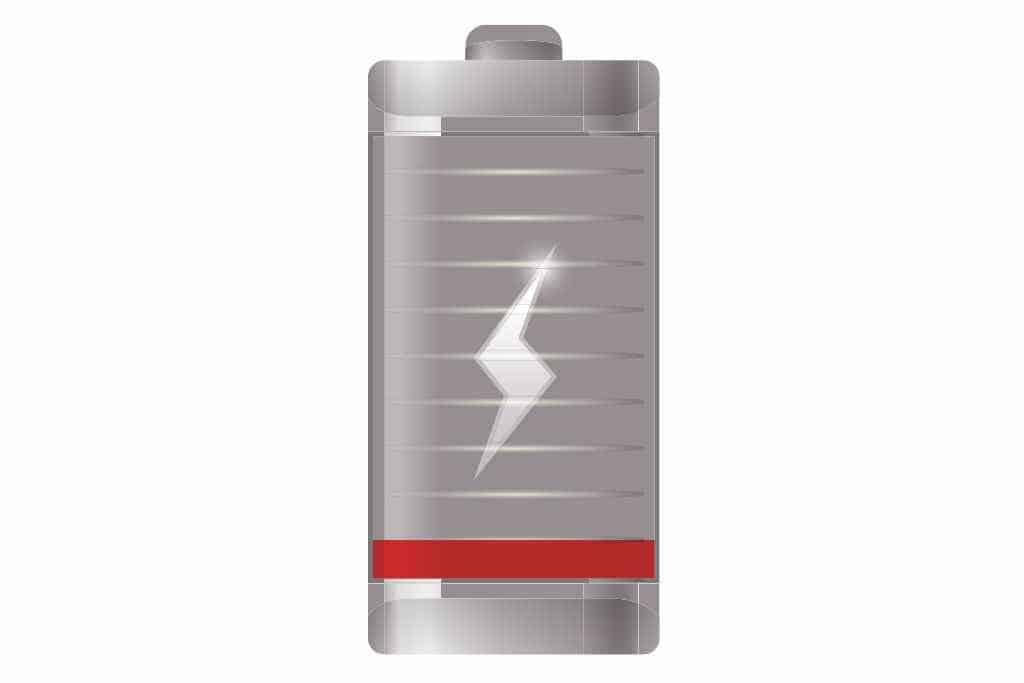 This one is pretty tricky, which is why we cannot really provide a definitive answer. It depends.
Are you gaming on low or medium graphics settings? The harder you push your CPU and GPU, the more power they will draw.
Which means your battery life can vary depending on the type of game you play, and how you play it.
Maybe your laptop can run Dota 2 for 4 hours with a full charge. That is enough to play 3 to 4 matches.
But once you load in Need For Speed, the battery life may plummet to 2 or 3hrs, because the game is more demanding on hardware.
Higher resolution displays consume more power, as do high refresh rate displays.
Conclusion
We chose the Acer Nitro 5 as our overall winner, i.e. it is the best gaming laptop under 800 dollars.
While the rest of the gaming laptops put up a really good fight, none of them can match the Acer.
Its 144Hz IPS panel steals the show, and the GTX 1650ti is simply faster than the 1050tis and GTX 1650s that you normally find at this price point.
It is limited by the 256GB PCIe NVMe SSD, but that can easily be remedied by purchasing a 2TB external HDD.
Or you can even install a larger SSD in the laptop if you want to use it as an all-in-1 gaming/ productivity machine. It doesn't have an RGB keyboard, which depending on your personal taste might be a hindrance or a bonus.
If you want an RGB keyboard, you'll have to go with the ASUS TUF FX505DT which has a slower processor and graphics card. The nice thing about RGB is that you can customize it whichever way you want.
Turn it off for stealth, use only one color, or transform your keyboard into a Christmas tree- everything is possible. But is it worth getting the FX505DT over the Nitro 5 just for RGB when it clearly lags behind in performance? We don't think so.
The ASUS ZenBook 14 is what we recommend for people who do 50% gaming, and 50% content creation (coding, video editing, etc.).
It packs the most brilliant display of the bunch and is extremely easy to carry around if you're a student or creative professional who needs a laptop with good battery life + portability.
If you want plenty of future upgradeability in terms of memory and storage, and don't mind a 60Hz display, get the MSI GF63.