With so many great options to choose from, what's the best gaming laptop under 700 dollars? We've got the answer, right here. Also, check our gaming laptop buying guide to know more.
After painstakingly going through dozens of pages filled with specifications, reviews, and benchmarks, we found our champion.
It's the Lenovo IdeaPad Gaming 3. It stands out from the rest of the competition with a display that isn't trash, and build quality that rivals much more premium laptops.
Also, that GeForce GTX 1650 in the IdeaPad Gaming 3 is a GDDR6 variant, which gives it a performance boost over older GTX 1650 GDDR5 models in other gaming laptops.
The IdeaPad Gaming 3 also has a Ryzen 5 4600H processor with 6 cores and 12 threads which makes it a content creation beast. Read on to find out more about the Lenovo IdeaPad Gaming 3 and how it won.
ASUS ZenBook 14
You're probably thinking by now "wait, another ASUS laptop?". Well, what can we do, ASUS just happens to have some really good offerings in this price range that have the processing horsepower needed for gaming.
Plus, their laptops are really well built while offering a nice balance of portability and features.
Talking of portability, the ZenBook 14 is right up there alongside Apple's MacBook Air. It only weighs 2.65lbs and is 0.7 inches thick while sporting AMD's latest 4th generation Ryzen 5 mobile CPU- the 4500u, which puts Intel's 10th gen Core i5s to shame in both single as well as multi-threaded performance. Oh, and all that performance must come at the cost of noise and heat, right?
Wrong, the ASUS ZenBook 14 stays cool as a cucumber even when you're straining that processor hard with heavy duty stuff like exporting a 4K video in Premiere Pro.
And that NVIDIA GeForce MX350 is going to destroy any integrated graphics on the market for content creation tasks in programs that take advantage of CUDA acceleration.
The display is honestly the best of any laptop we've seen at this budget. It scores an amazing 95% on the sRGB scale and 72% on the Adobe RGB scale with a contrast ratio of 1090:1, making this the ideal budget laptop for gamers who also do a bit of content creation on the side (like uploading gaming montages to their Youtube channel).
Which Games Can I Play On This Laptop?
Rainbow 6 Siege
Call of Duty Warzone
NFS Payback
Overwatch
FIFA 2020
DOOM 2016
Crysis
Assassin's Creed 3
Pros
Excellent CPU in the 4th gen Ryzen 5 4500u hexacore
NVIDIA GeForce MX350 graphics
Best-in-class display with 350nits peak brightness, good viewing angles, and high color accuracy
Good build quality measures only just 0.7" thick and weighs under 2.65lbs
Comfortable to use backlit keyboard
8GB of RAM in dual-channel mode
Windows Hello facial recognition
Ergolift hinge
Battery life over 6hrs with max brightness and light tasks such as word processing/ browsing
Cons
No charging via USB Type C
Keyboard backlight isn't very strong and the Fn key is located on right, next to the arrow keys
RAM isn't user upgradable
Lenovo IdeaPad Gaming 3
Hands down, the best gaming laptop you can get for under 700 dollars. No questions about it, Lenovo has produced a true masterpiece.
And we don't mean just the specs, because while the hardware is indeed impressive for the price, what's even more impressive is that Lenovo didn't cheap out with the other stuff.
For instance, the cooling system is actually quite robust and does an excellent job of keeping noise levels under reasonable levels without compromising too much on temps. This is a rarity in cheap gaming laptops, such as ones under 700 dollars.
Cheap gaming laptops often hope to wow their buyers with shiny spec sheets, using figures like RAM, storage, etc. while cutting corners on build quality and cooling.
The IdeaPad Gaming 3 looks sleek and mature, unlike most gaming laptops which have this really gaudy and brash styling.
Honestly, you could probably carry this Lenovo into a boardroom meeting and nobody would even notice it's a gaming laptop. Just tell them "it's my new IdeaPad", and the best part is you'd technically be 100% right. This is an IdeaPad, just one designed with gamers in mind.
And if you design a laptop for gamers, you can't forget a good display. After all, what use is a top-notch graphics card if the end product gets displayed on a TN panel with terrible colors and viewing angles?
It would be like buying a sports car and then using it only for trips to the grocery store. The Lenovo IdeaPad Gaming 3 features an excellent 15.6" FHD IPS display, and it has a refresh rate of 120Hz for all you competitive gamers.
Which Games Can I Play On This Laptop?
Witcher 3
Deus Ex: Mankind Divided
Red Dead Redemption 2
GTA V
Doom Eternal
Metal Gear Solid V: The Phantom Pain
Pros
Ryzen 5 4600H processor with 6 cores and 12 threads, based on Zen 2 architecture. It beats most Intel 9th and 10th generation Core i7 processors while consuming a lot less power
NVIDIA GTX 1650 4GB (GDDR6 version) which has 192GBps of bandwidth compared to the GDDR5 version of this GPU which has 128GBps of bandwidth
8GB DDR4 running at 3200Mhz, much faster than the 2400Mhz DDR4 memory you find on student or business laptops
An excellent 15.6" 1920 x 1080 IPS display, which has far better colors and viewing angles than any laptop TN display in this price class. Plus, it has a 120Hz refresh rate for competitive gaming
256GB PCIe SSD
Sleek, modern looks with an excellent keyboard. There's ample spacing between keys with a good amount of key travel
Cons
Mediocre trackpad and webcam

Battery life isn't very promising
HP Laptop 15 15-dy1036nr
HP has been killing it recently with their budget and midrange offerings, this laptop is no exception. It offers excellent all round performance for daily tasks and even casual gaming, while being light on the wallet.
Oh, and it's also extremely portable- at just 3.75lbs and 0.71" thick, you can easily stow this machine inside your backpack and take it with you to work or school.
The battery life is excellent as well, easily lasting 7+ hours with a mix of videos and web browsing. The display is average at best, with 45% NTSC color accuracy and a peak brightness of just 250 nits.
While it is very usable indoors for watching videos on YouTube and the occasional movie with your friends (viewing angles are nice), we advise against outdoor usage due to the low brightness levels.
Build quality is also very good for the price, it looks and feels like a premium product. From a distance of 5 to 6 feet, people will not be able to realize that this laptop actually uses a polycarbonate chassis (reinforced with aluminum panels underneath).
The brushed aluminum finish on the palm rest feels great, and the edges of the body as well as display are rounded which makes this laptop quite comfortable to handle.
Things keep getting better with the CPU, which is an Intel 10th generation Ice Lake chip built on the 10nm process. The Core i5 1035G1 may have a low base clock of just 1Ghz, but rest assured, it will frequently boost itself well beyond that baseline as long as temperature is not too high.
So while this laptop isn't recommended for Blender or 3DS Max, it will handle the occasional 3D application like Fortnite or CS: GO with relative ease.
Which Games Can I Play On This Laptop?
Fortnite
CS: GO
Far Cry 2
Far Cry 3
Max Payne 3
Bioshock Infinite
Most indie titles like Spelunky, Stardew Valley, Hollow Knight, Hotline Miami, etc.
Pros
Great all-round performance for daily usage, with an excellent battery life
Very light and slim
Good keyboard that is a pleasure to type/ game on
Relatively large trackpad that is placed in just the right spot so it doesn't interfere with your typing
Good top firing speakers that don't loose clarity when you crank up the volume (and they can get pretty loud)
Decent 720p webcam with dual microphones that have noise reduction software built in
Solidly built chassis with very little creaking or flexing
A balanced and ample selection of ports including a Type C, SD card slot, and HDMI output
Wi-Fi 6 and Bluetooth 5
Cons
Even though the webcam audio is nice, it could have used a higher resolution (720p in 2020, really HP?)

The RAM is soldered onto the mainboard, making it non-upgradable

The Type C doesn't support power delivery, which means you can't charge your laptop with it
ASUS VivoBook 15 F512DA-NH77
In terms of pure graphical horsepower, it falls short of laptops with dedicated GPUs like the RX 560M and GTX 1050/ 1650.
However, if we're talking about laptops with integrated or onboard graphics, this is pretty high on the rankings thanks to the Vega 10 GPU that accompanies the Ryzen 7 3700U processor.
The Ryzen 7 3700U is a low power mobile CPU based on AMD's 2nd generation Ryzen architecture and packs 4 cores with SMT, allowing it to execute up to 8 threads simultaneously.
It falls slightly short of the Intel Core i5 8265u in single-threaded speed but beats the Intel chip in multithreaded performance. Thermals on the VivoBook 15 are decent thanks to a good cooling system, and you only hear the fans once you start gaming.
The keyboard is honestly one of the best out there, period. Not just on budget laptops, but all laptops from various price brackets. The keys have a good amount of travel, they have a slight tactile click upon activation.
And you don't mix up your keys while typing fast because the keycaps are fairly large and there is a decent amount of spacing between each key.
The only two areas where this laptop loses points is the display and speaker. The downward firing stereo speakers aren't very loud, nor do they have a good sound signature (lows and highs are barely distinguishable and mids sound muddy).
The display itself is poorly calibrated out of the box, and isn't very bright. However, with a bit of tuning it can get pretty good for everything from movies to gaming.
Which Games Can I Play On This Laptop?
Tomb Raider
Call of Duty Modern Warfare 2
Call of Duty Black Ops
Dota 2
League of Legends
The Witcher 3
GTA V
Mad Max
Pros
Great keyboard
Good processor with 8 threads for light multitasking (you can capture gameplay and stream)
Decent onboard graphics in the Vega 10
Sleek and lightweight design makes it ideal for carrying around on campus (and you can easily fit it inside the average backpack)
Upgradable RAM and SSD, you can also swap out the wireless card if you want
Fingerprint sensor
Ergolift hinge raises the laptop for better cooling and angles the keyboard so you can type more comfortably
Cons
The trackpad often gets in the way while you're typing

Speakers are sub par

Display is poorly calibrated out of the box

Runtime is less than ideal, although it charges quite fast (still doesn't support charging via Type C)
Lenovo IdeaPad 3 81W4000AUS
We consider this one of the most well-balanced laptops out there, since it manages to combine raw processing speed with good battery life and excellent ergonomics.
Not to mention the fact that it features a really good keyboard + trackpad, two of the most overlooked features on the list of any new laptop buyer.
If you're looking for maximum graphics processing power, this isn't the machine for you. Since all its GPU muscle comes from a rather underwhelming Vega 6 onboard graphics chip accompanying the Ryzen 5 4500U hexacore processor, the IdeaPad 3 isn't our first choice for a pure gaming laptop.
However, it is perfect if you're a student or professional who wants a well built laptop for everyday work that can also do some light gaming on the side.
Which Games Can I Play On This Laptop?
GTA V
Gears 5
CS:GO
Forza Horizon 4
DOOM 2016
Note: We highly recommend using a combination of 720p/ 900p resolution and the lowest graphical settings for a smooth 40 to 60 fps gaming experience on modern titles.
Pros
Power efficient 4th generation AMD Ryzen 5 mobile chip with excellent single threaded performance and 6 cores for multitasking (streaming while gaming, editing videos while doing a video call, etc.)
Really well built machine for the price, the hinges feel strong while the keyboard and display won't bend even as you push down on them with a good amount of force
Excellent keyboard and trackpad
Solid stereo speakers
Anti-glare matte display
User upgradable RAM
Cons
Bad webcam (at least it has a privacy shutter, we wish more manufacturers included that in their laptops)
Mediocre battery life even though the processor is extremely power efficient, thanks to the low capacity battery
THINGS TO TAKE INTO CONSIDERATION
What Do You Gain By Upgrading The RAM And Storage?
Most games these days will run just fine as long as you have 8GB of RAM. But that's assuming you're only running the game, and not much else in the background.
Throw in a couple of Chrome tabs, Discord, Internet Download Manager, a game launcher like Uplay, and all of a sudden, your laptop's out of RAM.
This can cause a variety of problems, ranging from intermittent stuttering within the game to unusually low framerates.
Having more RAM gives you the freedom to do more stuff at the same time, and it guarantees that you'll be able to run the games of tomorrow which might list 8GB of RAM as their minimum requirement.
Dual channel RAM is almost always desirable, as it boosts the effective memory bandwidth and keeps your CPU fed with data.
This ensures that there's no downtime in between tasks, where the CPU is sitting idle (even for a fraction of a millisecond).
DDR4 RAM is extremely cheap these days, and it has never been a better time to stock up on some memory.
Storage is a slightly simpler problem to handle. More storage is better. Faster storage is better.
Often, you can't get the best of both worlds. But with SSD prices crashing down over the past year or so, you can easily get a Terabyte of high speed storage these days for around 100 bucks.
There are two interfaces through which SSDs connect to your laptop's motherboard- SATA, and M.2 which is all you need to know for now.
NVMe is the protocol used by the system for data transfer, and it is commonly found in M.2 drives or PCIe drives (M.2 is basically PCIe, but uses a smaller connector).
We recommend at least 1TB of onboard storage for serious gaming laptops, as you will easily fill up over 500GB with less than 10 modern AAA titles.
For instance, Metal Gear Solid V takes up nearly 30 gigs even though it is a game from 2015.
Tom Clancy's Rainbow 6 siege takes up 66 GB of space, and that doesn't even include the Ultra-HD texture pack which will add another 20GB.
Is A "Gaming Laptop" Good For College Students?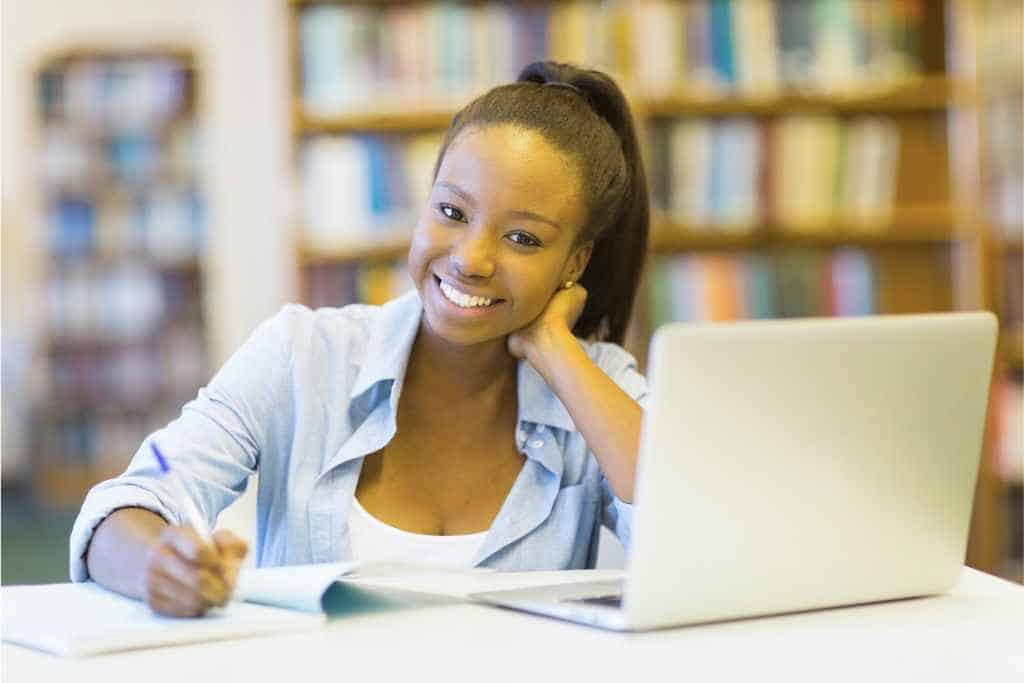 Typically, we recommend going with a slim Ultrabook or Chromebook for college and saving the extra money you would otherwise spend on a gaming laptop to purchase a desktop PC.
A 1000 dollar desktop PC will easily outperform a 1500 dollar gaming laptop. And the 500 bucks you save, can instead be spent on a thin 14" laptop with lots of battery life and a good display.
You do all your research and presentations on the laptop, and play GTA V or Overwatch on the desktop. Simple, right?
One of the biggest drawbacks to owning a gaming laptop has to be the weight.
They typically weigh anywhere between 5 to 6 pounds, and that is before you include the giant power brick that is needed to charge these beasts.
And the power brick will be a necessity every time you step out of your bed to get ready for class.
Because gaming laptops are infamous for having low battery lives- typically under 2 hours with a full charge.
Imagine having to run around searching for an outlet while the rest of your classmates are busy with a project.
You'll be one step behind them, and lugging that heavy laptop around with you all day in the campus doesn't sound very pleasant.
But we understand that not everyone can afford to have two separate PCs for work and play.
Besides, there is always the issue of space with a desktop. Maybe you just want an all-in-1 solution for gaming and college work that you can carry wherever you go.
Or maybe you're a frequent traveler, in which case having a desktop PC doesn't make much sense.
What Is 802.11 Ac Wi-Fi And Why It's Better Than B/G/N?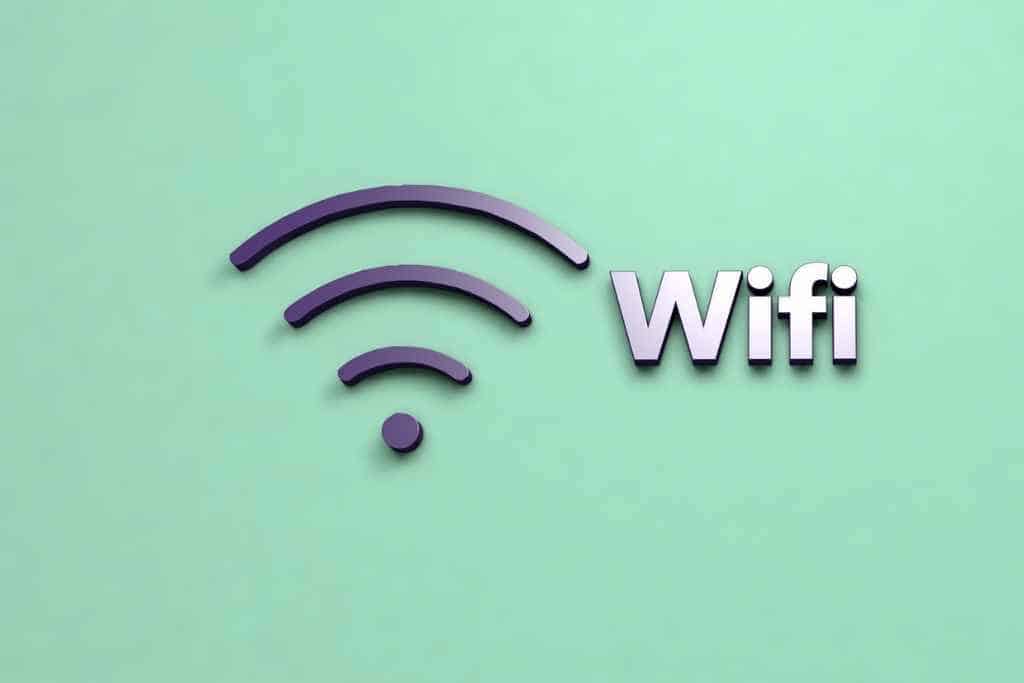 All the way back in 1997, the Institute of Electrical and Electronics Engineers (IEEE) came up with a universal standard for Wireless LAN.
They called it "802.11", which only supported a maximum theoretical bandwidth of 2Mbps.
Since then, there have been several revisions and improvements to this standard, denoted by English alphabets placed after the numbers.
Like the 802.11b standard, which expanded upon the specifications of 802.11 and raised the theoretical maximum speed to 11Mbps.
The subsequent iterations were 802.11g and 802.11n. Older laptops from 2014 and before were equipped with 802.11 b/g/n wireless adapters.
When buying a laptop today, you will almost certainly get one with an 802.11ac Wi-Fi adapter. The main advantage of 802.11ac is that it's much faster than 802.11n (up to 3 times), and is also backwards compatible.
Which means, old 802.11 b/g/n wireless routers will work just fine with your brand-new gaming laptop.
Make sure that the Wi-Fi in your laptop is "dual-band", i.e. it supports both the 2.4GHz and 5GHz radio frequency bands.
You will get ac Wi-Fi's maximum speed (1300Mbps) only on the 5GHz band.
Features You Should Look For In An Entry-Level Gaming Laptop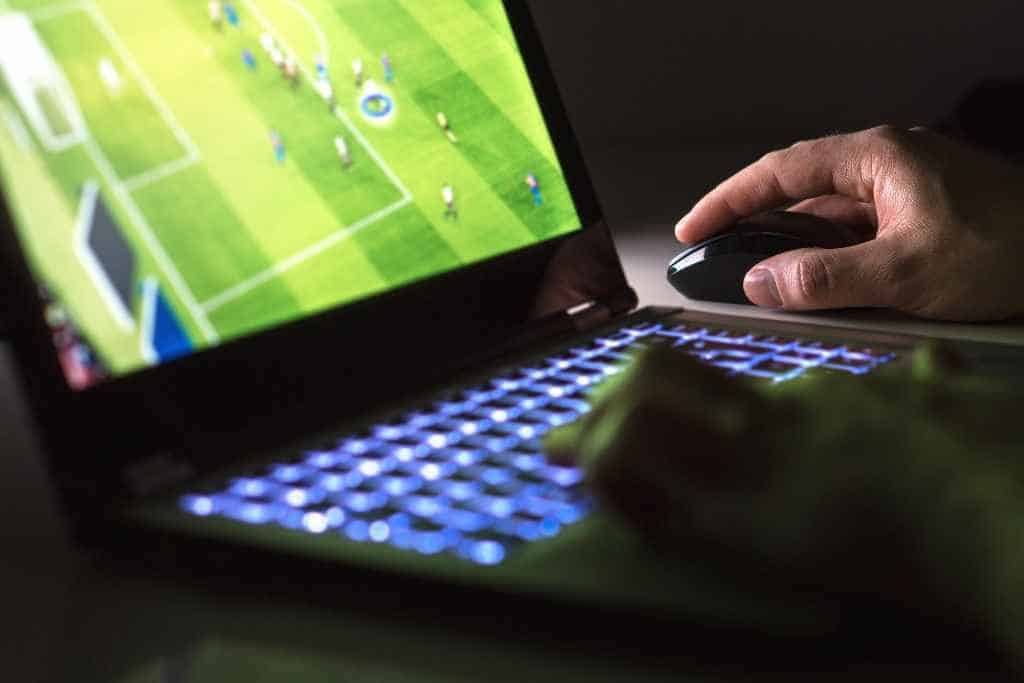 A good cooling system and proper keyboard are must-haves in any gaming laptop.
As the heat starts to build up, your laptop's processor and graphics card might start throttling (lowering frequencies to protect themselves).
This will decrease performance within the game and result in FPS loss or stuttering.
In worse case scenarios, your laptop might overheat and shut down. Proper gaming laptops have plenty of air inlets to suck in fresh air, and use dual fan cooling solutions to direct heat away from the CPU and GPU.
Some gaming laptops even have specially designed air tunnels which separate dust and debris from incoming air streams, preventing your laptop's cooling fans from getting clogged.
This will extend laptop lifespan, and you won't have to open it up every 2 or 3 years to clean out the cooling system.
A good gaming keyboard needs to be fast, robust, and customizable. N-key rollover is a welcome feature, so you can press 5 or 6 keys simultaneously without locking up the input signal.
The key travel distance must be short, and the rebound must be fast.
Activation force for gaming keys is supposed to be low, and they should have some level of tactile or audible feedback to let you know when they have been pressed.
Backlit keyboards are a must-have if you're spending over 600 dollars on a laptop.
Gaming keyboards also allow you to set macros and customizable functions for each key. RGB keyboards let you choose lighting patterns, colors, etc.
True IPS Vs "IPS-Level" Displays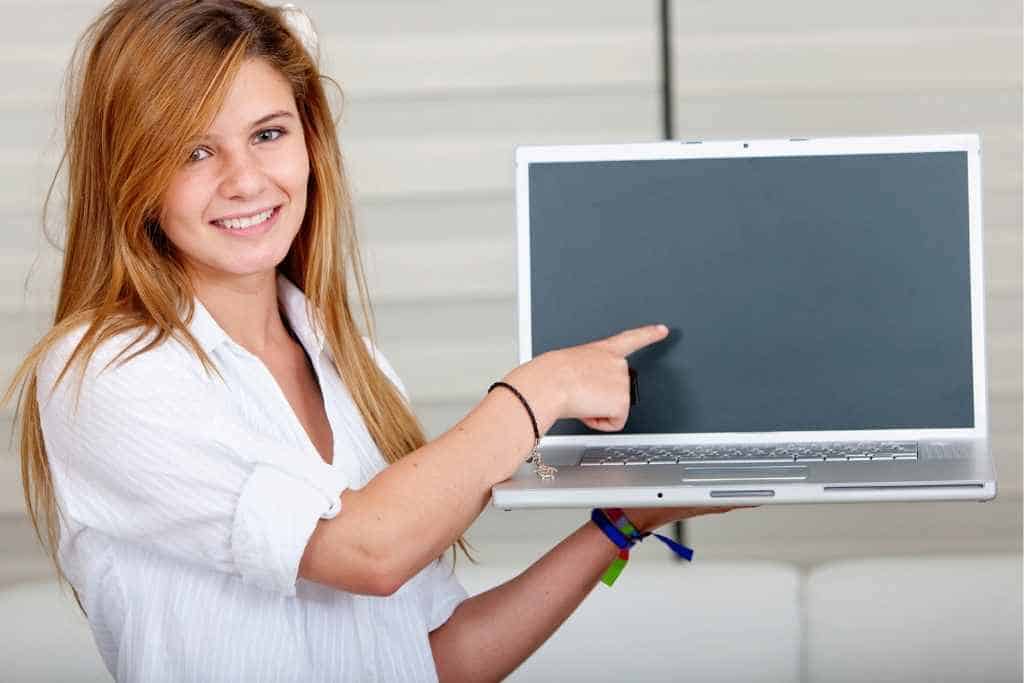 Usually, gaming laptop manufacturers will market their laptop displays as "IPS-level".
In reality, these are TN (twisted pneumatic) panels which produce colors that look much butter than what you get on the average TN panel.
Still, it is nowhere near as good as a true IPS in terms of colors, viewing angles, and contrast.
But TN panels do have certain advantages over IPS. For instance, they are faster. So you're less likely to notice ghosting or artifacting with fast moving objects on the screen.
TN panels are also cheaper, and support higher refresh rates.
While there are some high-end TN panels out there which are indistinguishable from cheap IPS panels, you should be able to read between the marketing language used by companies like MSI or ASUS.
Look at the sRGB and NTSC values to get a gauge of how accurate colors are on these "IPS-level" panels.
Typically, they boast an NTSC color gamut of 45%, which is far below that of high-end IPS displays.
Conclusion
When we boil things down to the absolute essentials, there are two metrics that define a gaming laptop- performance, and features.
As far as performance goes, the Lenovo IdeaPad Gaming 3 cannot be beaten for the price. Its GeForce GTX 1650 graphics card easily beats the Vega onboard graphics and Intel UHD graphics which you'll find in most gaming laptops at this price range.
And yes, the GTX 1650 is also faster than the MX350. Basically, you'll get far superior framerates with the Lenovo IdeaPad Gaming 3 compared to a laptop that is equipped with an MX 350, even if both share the exact same CPU.
However, graphics muscle isn't the only thing that defines a good laptop. And the IdeaPad's display is just slightly worse at color accuracy compared to the display on the ZenBook 14. Now understand, that the IdeaPad 3's display is far better for gaming since it has a 120Hz refresh rate.
For content creation, the ZenBook's display wins out by a slight margin. Still, both laptops have excellent displays, and you can't go wrong with either.
The ZenBook 14 wins out in terms of battery life and portability. But that advantage comes at the cost of processor speed. The ZenBook 14's Ryzen 5 4500U is slower than the Lenovo IdeaPad Gaming 3's Ryzen 5 4600H. The 4600H is better in productivity software like Adobe Premiere Pro and Blender, as well as gaming.
If you want a pure gaming machine, we recommend the Lenovo IdeaPad Gaming 3 which has a GTX 1650 and Ryzen 5 4600H.
If you want something that can game but gaming isn't your primary focus, you might prefer the ZenBook 14 owing to its superior battery life and portability.