If you don't have time to read the whole article and just want to know which one is the best gaming laptop under 500 dollars, it's the Lenovo Ideapad 3.
To say that finding a gaming laptop under $500 is hard, would be a massive understatement. We did all the research, so you don't have to wrangle your head around all the technical jargon and confusing specifications.
If you want a more detailed rundown of how we select these laptops, check out our comprehensive gaming laptop buying guide.
Lenovo Ideapad 3
Lenovo's Ideapad 3 series of laptops are their entry into the budget segment of the 15.6" laptop market, and as we've seen from past offerings- Lenovo doesn't play around, even with their cheaper stuff.
While priced competitively, you're still getting a 10th generation Intel Core i3 processor. And while it's a mere dual-core, the chip has hyperthreading enabled which should allow it to multitask better than a dual-core Pentium or Celeron.
Plus, the i3-1005G1 is an Ice Lake processor. This means it has much better IPC than Sky Lake/ Comet Lake based parts (6th to 9th gen), as well as superior energy efficiency thanks to the 10nm process node.
And since we are talking about gaming laptops under 500 dollars, it's worth mentioning that the built-in G1 graphics is a step above previous Intel UHD offerings.
Let's be real, you aren't going to find a laptop with dedicated graphics (even something as slow as an MX150) at this price range.
So, your best bet is to buy something with really good integrated graphics if you want to play games. The new Lenovo IdeaPad 3 with its 10th generation Intel processor delivers just that, allowing you to play older AAA games and modern indie titles/ esport games on low settings.
Which Games Can I Play On This Laptop?
Dota 2 (low settings, 768p, 40-60fps)
League of Legends (mix of low and medium settings, 768p, 60fps)
CS: GO (mix of low and medium settings, 768p, 60 fps)
Rocket League (low settings, 768p, 40 to 60 fps)
Splinter Cell: Chaos Theory (high settings, 768p, 60fps)
Call of Duty Modern Warfare 2 (medium settings, 768p, 60fps)
Pros
Intel 10th generation dual-core i3 processor with hyperthreading, built on a 10nm process for extreme power efficiency
Almost 8 hours of battery life with light usage (again, thanks to that 10nm dual-core)
G1 integrated graphics allow you to play modern indies/ esports games at 40 to 60fps if you turn down the settings to low
A good amount of RAM (8GB), which should be plenty for light productivity and gaming
128GB SSD. And yes, it's a PCIe SSD which is way faster than a SATA III SSD
Lots of ports- 1 x USB 2.0 Type A, 2 x USB 3.0 Type A, HDMI output, SD Card Reader slot, 3.5mm combo jack
Only 0.78" thick, and weighs 4.07lbs
Cons
No USB Type-C port
No fingerprint reader
ASUS VivoBook F412DA
If you want a laptop priced under 500 dollars but with a quad-core processor, check out the ASUS VivoBook F412DA which has a Ryzen 5 3500U.
This processor has twice the core and thread count of the i3-1005G1 but it lags behind slightly in terms of IPC (although it is clocked faster than the i3). The VivoBook also has a 14" 1080p display, so you get a much sharper screen.
Apart from better multitasking and a sharper display, the VivoBook F412DA has some more pros over our top-pick, the Lenovo IdeaPad 3.
For one, it has a fingerprint. Now we know, most of you reading this article don't put a fingerprint reader towards the top of your priorities list when it comes to laptop features. After all, it's just something that's nice to have and not essential. Right?
Well, we feel that a fingerprint reader can be an indispensable asset for someone like a small business owner or even a college student. This fingerprint reader combined with the lightweight design and good battery life is what makes the VivoBook F412DA one of the best student laptops under 500 dollars.
It is a gaming beast too, thanks to the Vega 8 iGPU with 8 Radeon Vega CUs (compute units, these are like GPU "cores").
Which Games Can I Play On This Laptop?
CS: GO (medium settings, 768p, 60 fps or low settings, 1080p, 60fps)
Dota 2 (low settings, 1080p, 30 to 60fps)
Rainbow Six: Siege (low settings, 50% resolution scale, 768p, 40 to 60 fps)
Apex Legends (mix of low and medium settings, 768p, 40 to 50 fps)
Tomb Raider 2013 (medium to high settings, 900p, 30fps)
Fortnite (low settings, 1080p, 60fps)
Pros
Ryzen 5 3500U quad-core processor with SMT, it may be a little old coming into the current year but still packs a punch. Especially with those 8 threads which is unheard of at this price point
A solid iGPU in the Vega 8 which can play modern esports titles, indies, and even some AAA games from just 5 to 6 years ago
1080p 14" display, with good viewing angles and brightness (for the money, of course)
8GB of DDR4 RAM, perfect for low-end gaming and casual content creation like photo or video editing
The ergonomic lift hinge slightly angles the keyboard so you can get into a better typing posture
Narrow bezels and sleek design give it a very modern look, you don't get cheap laptop vibes
Fingerprint sensor built into the trackpad
256GB PCIe SSD, Windows 10 preinstalled
Has a USB 3.2 Gen 1 Type-A port and a USB 3.2 Gen 1 Type C port, as well as HDMI output, USB 2.0, and a microSD card reader
Cons
Battery life maxes out around 5 to 6 hours, and that's with light workloads (music, web browsing, etc.)
The power button is integrated into the keyboard, and located right next to delete which can cause some trouble
Dell Inspiron 15 3593
If you're looking for affordable gaming laptops, don't sleep on Dell. These guys have consistently pumped out value product after value product in the sub-600 dollar and sub-700 dollar price range.
And the same value proposition can be found even in their sub-500 dollar laptops, one of which we're reviewing. The Inspiron 15 3593 doesn't stand out one bit, it looks like something from a free stock photo.
What it lacks in the looks department, the Inspiron 15 3593 more than makes up for with value. It packs an i3-1005G1 which is the same processor that our top pick, the Lenovo IdeaPad 3 uses.
This dual-core hyperthreaded Ice Lake chip is more than enough for playing esports and indie games at 768p or even 1080p if you're willing to drop the details a little bit.
And the laptop itself is extremely comfortable to use, thanks to the textured soft plastic finish on the palm rest.
The keyboard isn't phenomenal, but it more than gets the job done if you want to type out a presentation or blog post. The only real issues we have with this laptop is its 768p display and the lack of a backlit keyboard.
Which Games Can I Play On This Laptop?
Return To Castle Wolfenstein (maxed out, 768p, 60fps)
Thief 2: The Metal Age (maxed out, 768p, 60fps)
Halo: Combat Evolved (maxed out, 768p, 60fps)
GTA V (low to medium, 768p, 30 to 40 fps)
Valorant (low settings, 768p, 60fps)
Skyrim (medium settings, 768p, 30fps)
Pros
Intel 10th generation Ice Lake Core i3 processor with 2 cores and 4 threads, extremely efficient thanks to the 10nm process
G1 integrated graphics pairs well with this low-end CPU, and you can easily play old AAA titles from the early to mid-2000s
Massive 1TB HDD, there is a version of this laptop with a faster storage drive (256GB SSD) but it costs slightly more
8GB of RAM
Full-size keyboard which isn't bad at all for a laptop of this price
Lightweight and slim, easy to carry around in a bag
Cons
768p TN display
No fingerprint reader
No USB Type-C port
ASUS VivoBook F512JA-AS34
Sleek, stylish, and efficient- the ASUS VivoBook F512JA-AS34 is one of our favorite sub-500 dollar notebooks. It's really light at just 3.75lbs and has what ASUS calls a NanoEdge bezel display, allowing for a stunning 88% screen to body ratio.
Unfortunately, the actual display itself isn't all that impressive since this is a TN panel and not an IPS one. Which means colors seem muted and contrast isn't all that great. However, viewing angles are actually not bad by TN standards.
In fact, ASUS boasts an impressive 178° viewing angle which means you and your friends can enjoy movies on this 15.6" screen. That is, as long as all of you are facing the laptop screen at a vertical angle close to 90°.
While the horizontal viewing angles are pretty good, the vertical viewing angle is extremely shallow. You'll be reminded instantly that this is a TN panel as soon as you tilt the screen backwards or forwards.
The keyboard is honestly one of the best things about this laptop. It is a backlit full-size keyboard, and the keys have just the right amount of travel along with a faint but perceivable tactility to them.
The trackpad is large, and positioned in a favorable spot that reduces the chance of accidental cursor activation while typing. It even has a built-in fingerprint sensor.
Which Games Can I Play On This Laptop?
Call of Duty Modern Warfare (2007)
CS: GO
World of Tanks
GTA V
Fortnite
Assassin's Creed 2
Pros:
Good processor in the 10th gen Intel Core i3 1005G1, excels in everyday tasks such as word processing/ light photo editing/ browsing/ casual gaming
8GB of RAM should be enough for light multitasking and gaming
Full-size backlit keyboard
Thin bezel display looks modern and stylish
ErgoLift hinge adds 2° of tilt to the chassis for a better typing experience
Fans aren't too noisy, even while gaming
Trackpad has a built-in fingerprint sensor
Cons:
TN panel instead of IPS
Bad webcam
Poor audio quality from built-in speakers
Power button is integrated into the keyboard
Acer Aspire 5 A515-43-R19L
This is the best all-rounder under 500 bucks. It has everything- an IPS display with vibrant colors and good contrast, a full-sized keyboard that's comfortable to type on, fast storage in the form of an SSD, and a good processor in the Ryzen 3 3200.
If there's one area where the Aspire 5 is lacking, it would be the measly 4GB of RAM. But that's not a deal-breaker since you can easily find a 4GB stick of laptop RAM under 20 bucks these days. And then, you've got 8GB of dual channel.
Just make sure you match the speed of the RAM you purchase with the RAM kit that's already installed by Acer. The brand doesn't have to be the same, but the speeds should match. And you should buy a SODIMM, not a DIMM (desktop ram is different from laptop ram).
You could also argue that the 128GB SSD on this laptop is a bit too small for modern users, after all games these days frequently cross the 20GB mark.
But this laptop is not intended for heavier AAA titles. It is meant to play stuff like Rocket League or League of Legends. And you can use an external hard drive for mass storage. Or, slot in a M.2 SSD of your choice.
Think of the Aspire 5 as a well-rounded platform into which you can insert more RAM and storage in the future. It has everything else you need, such as a good display, keyboard, chassis, etc.
Which Games Can I Play On This Laptop?
Rocket League
Kerbal Space Program
Portal 2
Left 4 Dead 2
GTA San Andreas
Age of Empires 3
Battlefield 2
Company of Heroes 2
FIFA 07 and 08
F1 2010
Pros
Excellent display- it has good colors, viewing angles, and contrast (you can use it for light video and photo editing)
Good processor for the price- Ryzen 3 3200u with 2 cores and 4 threads
Decent iGPU in the Vega 3
Backlit keyboard has ample key spacing, a nice texture on the keycaps, and rests on a rigid deck which doesn't flex too much
Good trackpad that is precise and responsive
Decent selection of ports- Ethernet, USB 3.1 Gen 1, USB 2.0, HDMI out, 3.5mm
Aluminum top cover gives this laptop a premium feel, even though the rest of the body is plastic
Cons
No Type C port (really Acer?)
Middle of the pack battery life
Only 4GB of RAM in default configuration (you can add more)
THINGS TO TAKE INTO CONSIDERATION
Should You Buy New Or Used/ Refurbished?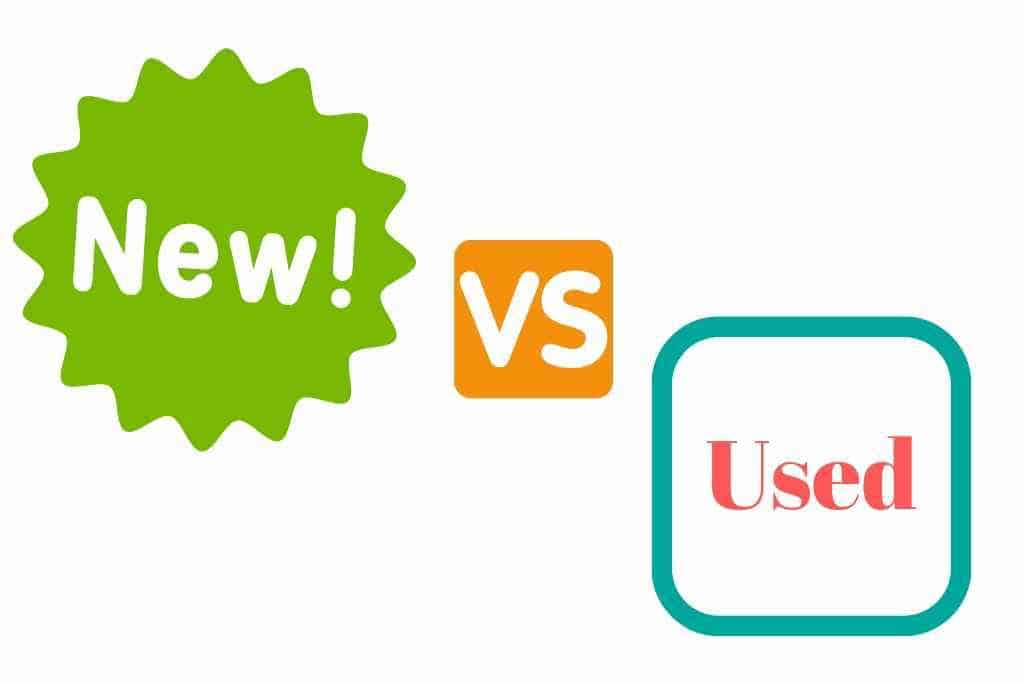 Let's say you have a budget of 500 dollars to purchase a gaming laptop. It's not much, but you certainly don't need a small fortune to enjoy gaming.
You can always go with the used route, or buy refurbished. But laptops in this price range are cheaply built to begin with, and it's quite hard to predict if that 2-year-old used machine you just purchased will last.
Gaming does put more stress on the hardware than simple tasks like browsing the web or working with spreadsheets.
If you aren't comfortable with taking the laptop apart and replacing thermal paste or cleaning fans, you're better off just buying a new one.
The peace of mind that comes with having a fresh warranty and brand-new parts is definitely worth the extra price.
How To Select The Right Laptop Under $500?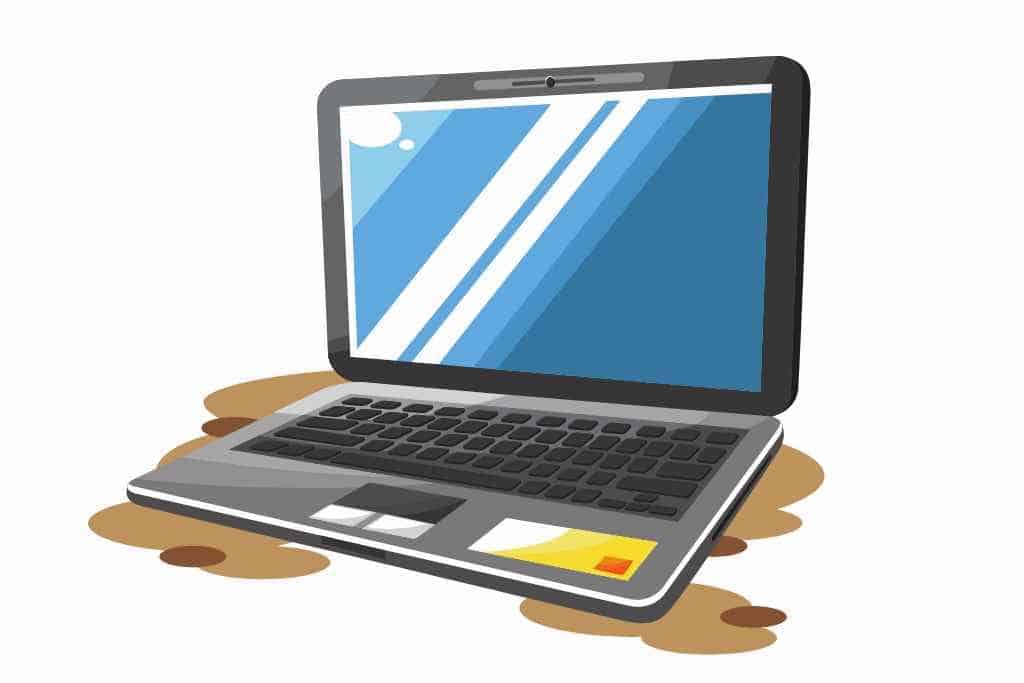 At this price point, a lot of laptops have similar specs. It's either Core i3s, or AMD A-series APUs for the processor.
Do you get Intel HD graphics, or AMD R5/ R7 graphics? How much memory do you need?
Here are the major components you need to look out for- CPU, Graphics, RAM, Display, Storage, and Battery Life.
And you should prioritize them in exactly that order.
A faster CPU will net you higher framerates in games, more RAM allows you to load modern AAA games and run multiple programs at the same time.
A quad core CPU with 8 threads like the Ryzen 5 2500U/ 3500U will absolutely crush an Intel 8th gen i3 in multitasking and productivity workloads.
We don't recommend buying laptop models with AMD A-series APUs (A8, A12) in 2021.
They are far too slow despite being quad-cores, since the IPC and clock speed is lacking compared to their Intel counterparts.
Get an AMD Ryzen 5 powered laptop instead.
Mechanical Hard Disk Drive Or SSD?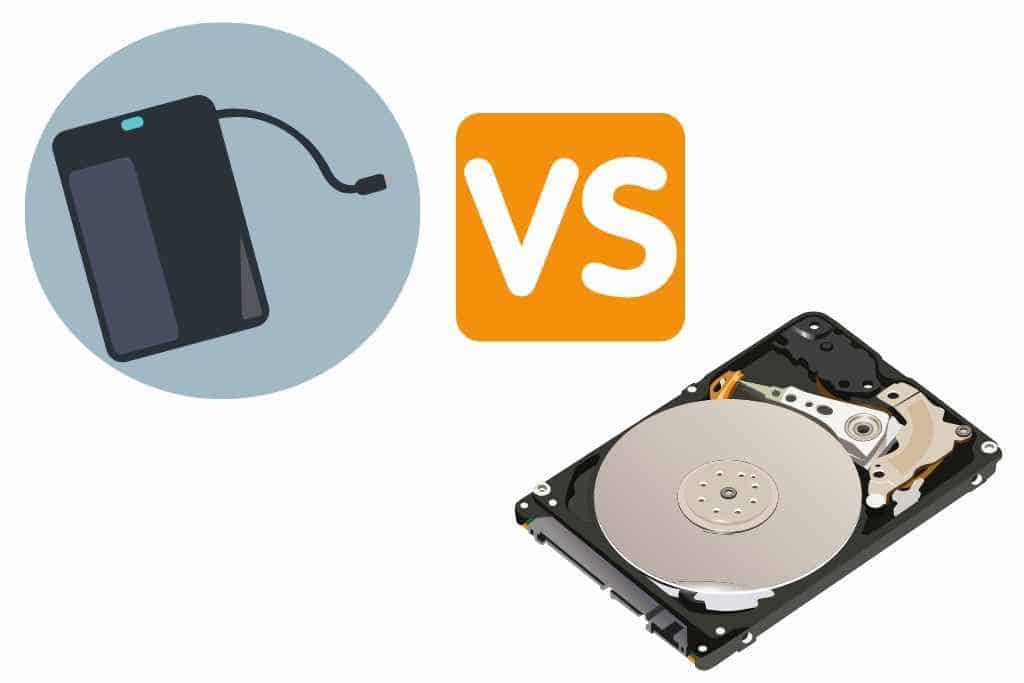 Go with a 1TB mechanical hard drive instead of a 128GB PCIe SSD if you want to store all your media and games inside the laptop without requiring an external HDD.
But be warned, a 5400RPM HDD will make booting up and loading programs feel extremely slow compared to literally any SSD.
Even browsing through your hard drive in Windows will feel faster with an SSD. Note that SSDs don't really affect game performance all that much, i.e. your average framerate will stay pretty much the same with an SSD.
But you will load much faster, and if your laptop is short on RAM it may help prevent stuttering in levels of the game that have large open-world environments.
How Well Is It Designed?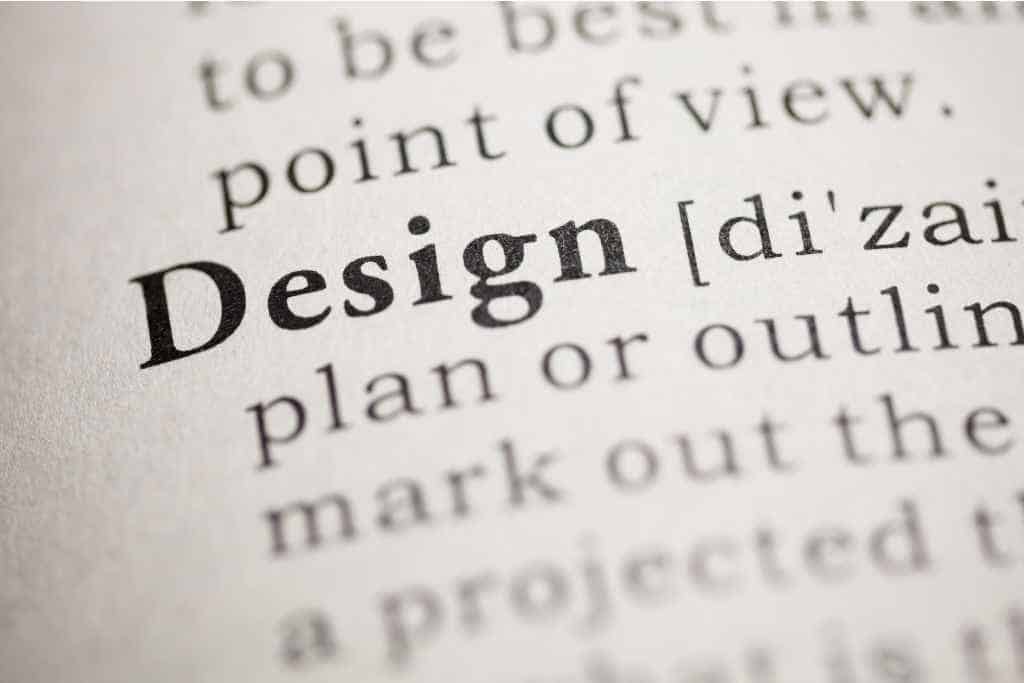 Build quality definitely matters, for instance a laptop with a plastic frame and TN panel isn't going to be as well built as one with an IPS display and aluminum frame.
The keyboard quality can also vary greatly between brands, so you need to consider how often you'll be using the laptop's built-in keyboard for gaming.
From our experience, Lenovo laptops have the best keyboards if you're going the budget route (under 500 dollars). Their trackpads are quite precise too, and the buttons last for a long time even under regular usage.
Keeping Your Gaming Laptop Cool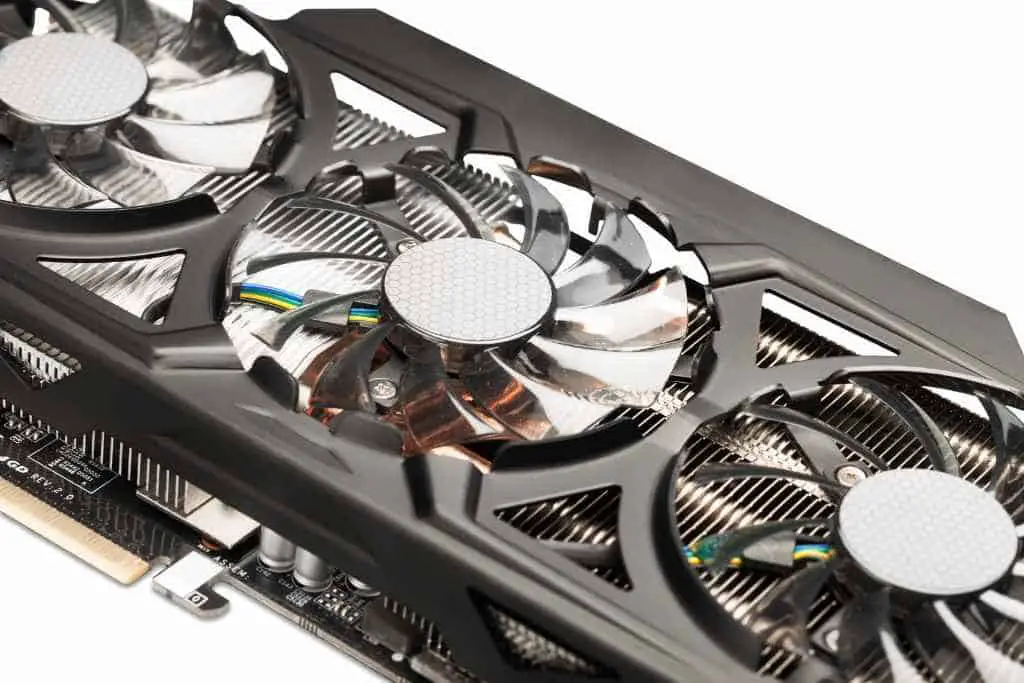 Cooling is another factor you must take into consideration. Gaming will put a lot of stress on your CPU and GPU.
Without adequate cooling they will heat up and throttle (automatically decrease clock speeds), which can affect performance while simultaneously reducing the lifespan of your laptop.
If you notice your laptop starting to heat up after a couple hours of gaming, you can purchase a laptop cooling pad like this Cooler Master NotePal X-Slim.
Thinner laptops will tend to run hotter, since there's less room to dissipate heat being generated by the processor and graphics unit.
Conclusion
We chose the Lenovo Ideapad 3 as our overall winner, i.e. it is the best gaming laptop under 500 dollars.
Even though it uses a 2 core, 4-thread Core i3-1005G1 instead of the 4 core, 8-thread Ryzen 5 3500U found in the ASUS VivoBook, gaming performance is quite similar between the two.
The Ryzen 5 3500u has more cores and threads, allowing for higher multithreaded performance. This comes in handy if you're working with applications like Blender, Premiere Pro, SolidWorks, etc.
We recommend the ASUS VivoBook F412DA for small businesses and creative professionals on a budget.
If you want the best storage size under 500 bucks, get the Dell Inspiron 15 3593 which has a 1TB HDD. For those among you that value a quality IPS display, you can check out the XIDU Tour Pro which costs less than 500 dollars and has a 1440p IPS display.
Its processor is rather slow and the screen size is just 12.5" but hey- you won't find a 2K IPS display on any other laptop at this price range.
Both the Lenovo IdeaPad 3 and Dell Inspiron 15 3593 lead this pack in terms of build quality and have excellent keyboards.
But the ASUS VivoBook F412DA offers a better overall typing experience thanks to its ErgoLift hinge and the perfect balance of key travel with tactile feedback.