Looking for a gaming laptop under 400 bucks? Well, you've come to the right place.
This is our list for the 5 best gaming laptops under 400 dollars. We chose models based on their specifications, features, build quality, and verified customer reviews.
Each one of you reading this article will have different needs, so choose whatever suits you best. Also, refer to our comprehensive gaming laptop buying guide article.
In our opinion, the ASUS F512JA-AS34 wins this race. It's an all-rounder and blends portability with decent performance at a very reasonable price.
ASUS F512JA-AS34
Every once in a while, you come across this unassuming little laptop which is extremely affordable but not a total piece of junk. It's built competently with quality parts and is even backed up by a warranty from a reputable brand. On top of that, it has the best processor compared to any other laptop in the same price range.
Well, the ASUS F512JA-AS34 is one such laptop. It has everything you could possibly want from a budget gaming laptop without a whole lot of compromises.
For instance, you get a full HD 1920 x 1080 15.6" narrow bezel display with a 88% screen-to-body ratio. Thanks to this display, the F512JA-AS34 looks modern and sleek without feeling cheap.
The chassis is completely plastic, but it doesn't feel too flimsy. You get relatively little flex in the keyboard deck and the keyboard itself feels crisp.
Plus, it's backlit which is pretty good since a lot of similarly priced laptops don't have this feature. Backlit keyboards let you work in dimly lit conditions or dark rooms.
This feature is useful in specific situations. Say you're a college student working on a project late at night without trying to disturb your roommate.
Another standout feature of this laptop is its pairing of a 10th generation Intel Ice Lake processor with 8GB of RAM.
Unfortunately, there is only one SODIMM slot which means you can't take advantage of dual-channel memory for the iGPU.
Still, the G1 iGPU is a lot faster than previous Intel UHD offerings. In terms of gaming performance, the i3-1005G1 slightly edges out the Ryzen 3 3200U while consuming less power.
Which Games Can I Play On This Laptop?
Dota 2 (low, 1080p, 30 to 60fps)
League of Legends (medium, 1080p, 30 to 60fps)
CS: GO (mix of low and medium settings, 1080p, 60fps)
Valorant (low, 1080p, 60fps)
Call of Duty: Modern Warfare (high, 1080p, 60fps)
Need For Speed Underground (high, 1080p, 60fps)
Pros
Intel 10th generation Ice Lake core-i3 processor with 2 cores and 4 threads
8GB RAM, DDR4
G1 integrated graphics
128GB SSD
Full HD narrow bezel display
Full-size backlit keyboard
Fingerprint sensor built into the trackpad
Cons
Only one SODIMM slot, so no dual-channel RAM

Windows 10 ships in S-mode (you can manually change it to normal mode)
HP 14-dk0022wm Slim
This is the best laptop for gaming under 400 dollars, and that's because of two things- firstly, it has a Ryzen 3 3200u processor.
Secondly, the laptop supports dual channel memory unlike the ASUS VivoBook 15 which has the same processor but only one SODIMM slot.
What advantage do you get with dual channel memory?
Well, the iGPU relies on system RAM to process graphics data. It doesn't have its own dedicated high speed VRAM. So system RAM speed and bandwidth highly influence the performance of an iGPU.
The exact same iGPU can perform 50 percent faster if you give it faster RAM in a dual-channel configuration, as opposed to single-channel.
The HP 14-dk0022wm comes with 4GB of RAM in a single slot by default, you can easily purchase a second 4GB 2400MHz RAM stick for cheap and slot it into the free SODIMM slot.
Make sure to purchase laptop RAM, not desktop RAM. There is a difference in pin count and form factor between laptop DDR4, and desktop DDR4.
You also get a nice 128GB SSD, although it's SATA III and not NVMe. Still, this boosts game load times and bootup speeds significantly, resulting in a snappier computing experience.
Which Games Can I Play On This Laptop?
CS: GO
Left 4 Dead 2
Portal
Half Life 2
GTA V
Rocket League
Skyrim (original, not special edition)
Pros
Ryzen 2nd gen mobile chip with 2 cores and 4 threads, capable of casual gaming and light productivity
Vega 3 integrated graphics with 3 Vega cores that have a max boost clock of 1200MHz
RAM is user upgradable (you can go from 4GB DDR4 2400MHz single channel to dual channel 8GB)
45Wh battery combined with a highly efficient processor results in above average battery life
Nice top firing stereo speakers which can get quite loud (although you will lose clarity at higher volumes)
A healthy selection of ports, including a full sized SD card slot and USB Type
Cons
Terrible webcam
No charging via Type C port
Display resolution of just 1366×768
Acer Aspire 5 A515-43-R19L
The Aspire 5 lineup of laptops from Acer is renowned for delivering excellent value at budget prices.
They may not look very flashy or interesting like the ASUS VivoBook line, but the specs and build quality more than makeup for the boring aesthetic. And the A515-43-R19L is a perfect example of why you shouldn't judge a laptop by its looks.
It is powered by a Ryzen 3 3200U processor, which is a dual-core based on Zen 1+ architecture.
It uses Vega 3 integrated graphics which is decent if you just want to play some casual games. Like indies, older AAA games, esports, etc.
But don't expect to get more than 25 or 30 fps in most games, especially because this laptop runs 4GB of RAM in single channel.
However, it does have two SODIMM slots which means you can always slot in an extra 4GB of RAM for dual-channel operation.
Not only will this improve multitasking and general application performance due to the extra RAM, but the dual-channel setup will boost memory bandwidth which improves the Vega 3 iGPU performance.
Buying a compatible 4GB stick of DDR4 SODIMM RAM should be very cheap, especially with RAM prices how they are these days.
Just make sure you watch this video so you can learn how to open your laptop and install the additional stick of RAM. Buy a compatible stick, ideally one running at the same speed with the same sub-timings.
Which Games Can I Play On This Laptop?
Deus Ex 2000 (maxed out, 1080p, 30fps)
Deus Ex: Human Revolution (medium, 1080p, 30fps)
Dead Space 1 (medium settings, 1080p, 30fps)
CS: GO (low, 768p, 60fps)
Mass Effect (medium, 1080p, 60fps)
GTA San Andreas (maxed out, 1080p, 60fps)
Pros
Ryzen 3 3200u dual-core processor with 4 threads
Vega 3 integrated graphics
4GB DDR4 RAM in single channel, support for a 2nd stick of RAM so you can run a dual-channel setup
128GB SSD
A backlit full-size keyboard
IPS 15.6" FHD display
Ample range of ports with HDMI output, USB Type A, Type C, Ethernet, etc
Cons
Windows 10 in S mode
Audio is very hollow and starts distorting at higher volumes
Lenovo Ideapad 3
On paper, this may not seem very impressive compared to the other laptops on our list. After all, it uses a Pentium dual-core instead of a Core i3.
However, the underlying architecture is Comet Lake- the same as 9th generation mobile chips. It runs at a rather mediocre 2.4Ghz base frequency and there is no turbo functionality like an i3.
Plus, the integrated graphics and cache are a tier down from an i3.
However, we included the IdeaPad 3 in the list despite its subpar processor for one reason- it looks and feels like a premium machine despite its price tag.
The build quality is honestly excellent, compared to any other laptop in the sub-400 dollar price bracket.
Plus, the battery life benefits greatly from having such a low-end processor. You easily get 7 to 8 hours with light usage. The 768p display also helps with conserving power.
Which Games Can I Play On This Laptop?
Classic WoW (low, 768p, 60fps)
GTA V (low, 720p, 30fps)
CS: GO (low, 720p, 40 to 60 fps)
Left 4 Dead 2 (medium settings, 720p, 60fps)
Batman Arkham Asylum (medium settings, 768p, 60fps)
Fortnite (low, 720p, 30fps)
Pros
Sleek, modern design with a rigid yet light plastic chassis that doesn't look or feel cheap
Good battery life, 7 to 8 hours with light usage
The dual core Pentium Gold processor isn't blazing fast, it's actually slower than average. However, the performance is still plenty for daily tasks and casual gaming
Simply the best keyboard of any laptop under 400 dollars
Ample ports, including HDMI output, Type A, and a full-sized SD card slot
Even though the 14" display has a resolution of just 768p, it's actually not that bad for watching videos on Youtube or casual gaming. The display has decent viewing angles for a TN panel and good enough brightness
8GB DDR4 2400Mhz RAM
128GB SSD
Cons
CHUWI HeroBook Pro
Of all the laptops on this list, the Chuwi HeroBook Pro with its Gemini Lake N4000 Celeron dual-core might just be the slowest in terms of performance.
You get less IPC than a Comet Lake or Ice Lake part, and there is no hyperthreading so you're stuck with just 2 logical threads.
However, this CPU is also the most energy-efficient processor you can get in a laptop of this form factor.
Honestly, it's more of a cheap Tablet processor than an actual laptop processor. It has a default TDP of just 6 watts, which is why CHUWI doesn't include an active cooler. It is passively cooled, just like a phone or tablet.
Think of the HeroBook Pro as a 14.1" tablet with a proper keyboard. It is extremely thin and light, and the borderless keyboard layout helps with typing.
Battery life is around 8 to 10 hours if you're just browsing the web or listening to music. Working in MS Office or watching movies will deplete the battery a little faster, but you should still get 6+ hours easily.
The display on the HeroBook Pro is top-notch, and not just by cheap laptop standards. It is a full HD 14" IPS panel with great colors and brightness.
Which Games Can I Play On This Laptop?
Thief: The Dark Project (maxed out, 1080p, 30fps)
Project IGI (maxed out, 1080p, 30fps)
Age of Empires 2 (maxed out, 1080p, 30fps)
Half Life 2 (maxed out, 1080p, 30fps)
Rocket League (low, 720p, 30fps)
Portal 1 and 2 (mix of low and medium settings, 1080p, 30fps)
Pros
Extremely thin and light design, just 3.06lbs with a thickness of 0.84"
14.1" FHD IPS display with good colors and brightness
8GB LPDDR4 RAM
256GB M.2 SSD, which is extremely impressive for a laptop this cheap
Borderless full-size keyboard with 3mm of key travel
Micro HDMI output with Type A USB and microSD card reader
Windows 10 preinstalled
9 to 10-hour battery life with light usage, thanks to the ultra-low power (6W TDP) Celeron chip
Completely silent due to passive cooling
Cons
Dual-Core Celeron N4000 chip is slow, and not designed for multitasking or gaming
Mediocre trackpad and speakers. Plus, the webcam quality is bad
THINGS TO TAKE INTO CONSIDERATION
Explaining SSD Terminology- PCIe, NVMe, Etc.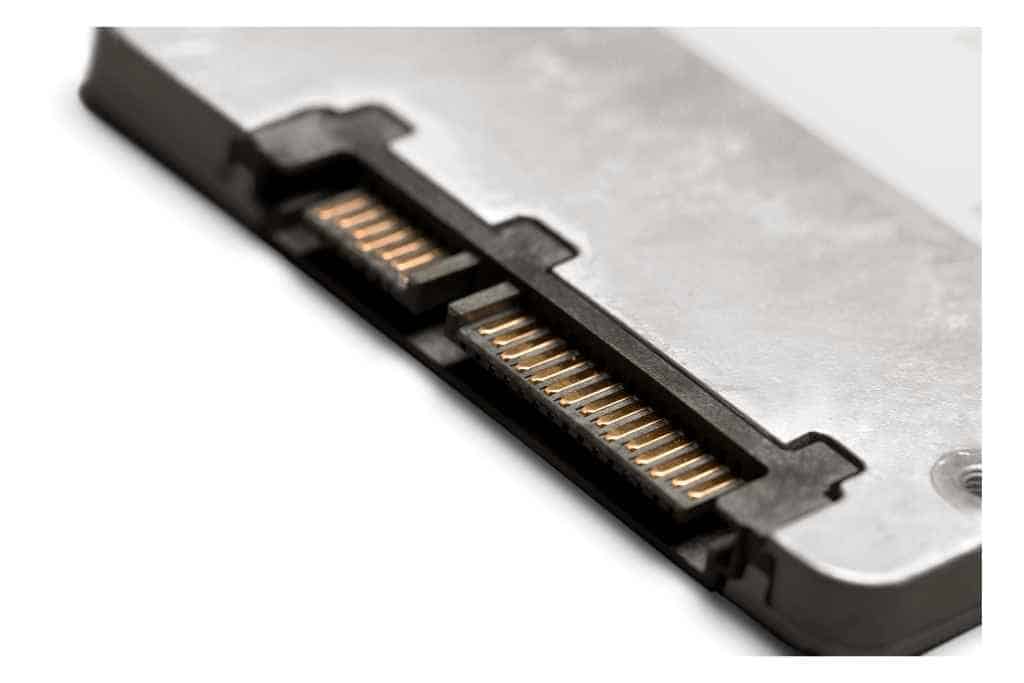 By now, we all know that SSDs are exponentially faster than their spinning disk mechanical counterparts when it comes to data read/ write speeds.
Once you go SSD, you can never look back. But even within SSDs, there can be a ton of variance when it comes to things like form factors and transfer speeds.
For instance, SATA SSDs in the 2.5" form factor are the cheapest type of SSD you can buy these days.
Like the PCIe, it will make any old laptop from 3 to 4 years ago seem extremely snappy when booting up or loading programs. Even web pages are going to load faster with an SSD.
But you will often see "PCIe NVMe SSD" used in specs sheets for modern laptops. What does this mean?
Well, PCIe refers to the type of bus used by a storage device. PCIe or PCI express can transfer data at a much faster rate compared to SATA, and is used for dedicated graphics cards or expansion cards.
And "M.2" is the 2nd iteration of mini SATA, a type of connector. M.2 form factor SSDs are physically much smaller than their 2.5" SATA counterparts.
NVMe or Non Volatile Memory express is a data transfer protocol used by software to interface with the storage device, and is capable of bringing out the maximum potential of SSDs.
You see, SSDs have gotten much faster over the years with new advances in NAND memory tech and more powerful memory controllers.
But for a long time, they were limited to the very same SATA bus as the HDDs. And they used AHCI, a data transfer protocol which dates all the way back to 2004 and isn't really optimized for SSDs.
The new NVMe protocol in combination with PCIe allows SSDs to transfer data at speeds of up to 3500MBps read, and 2500MBps write.
SATA has an upper limit of 600MB/s, so PCIe NVMe SSDs are more than 5 times as fast. The downside? They are expensive.
For example, this 500GB Samsung 970 Evo costs almost as much as a 1TB 2.5" SATA SSD.
Intel UHD Vs AMD R-Series Integrated Graphics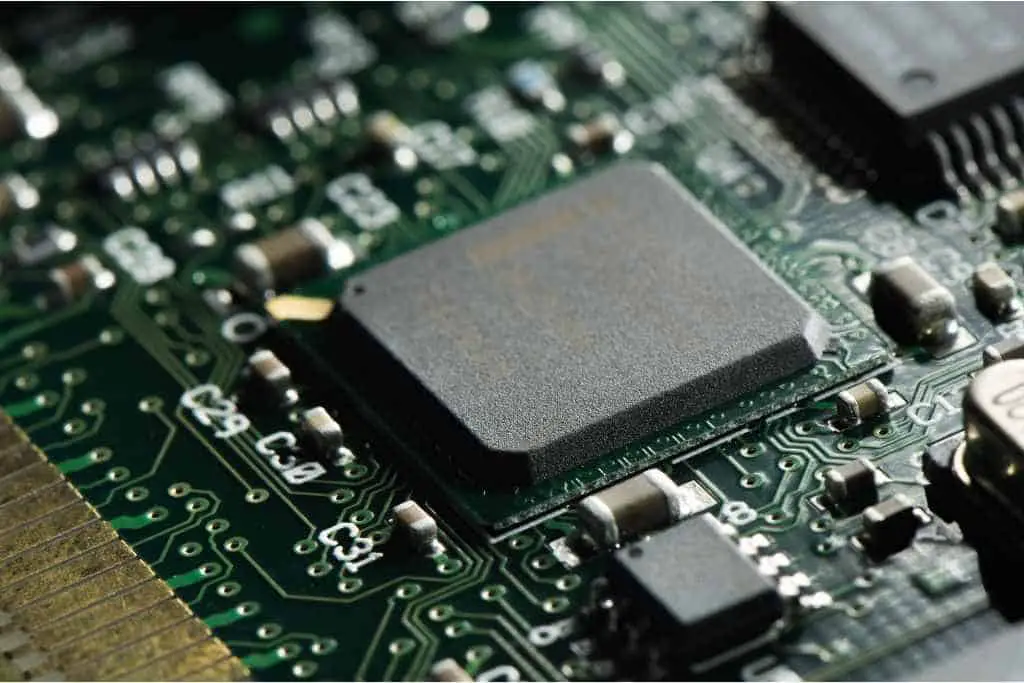 Both Intel's UHD graphics and AMD's R-series of iGPUs (integrated graphics processing unit) borrow system memory (RAM) to run games.
But, Intel's UHD lineup of graphics cannot compete with AMD's offering in terms of gaming performance.
It is a reoccurring theme, one that has been going on for several years. Ever since AMD bought ATI, they have integrated components of their dedicated desktop GPUs into mobile graphics for laptops.
AMD's integrated GPUs have far higher clocks, much more transistors, higher computer performance, and are just better overall unless you use specific features like Intel Quick Sync.
Which Graphics Settings You Should Turn Down To Play At A Smoother Framerate?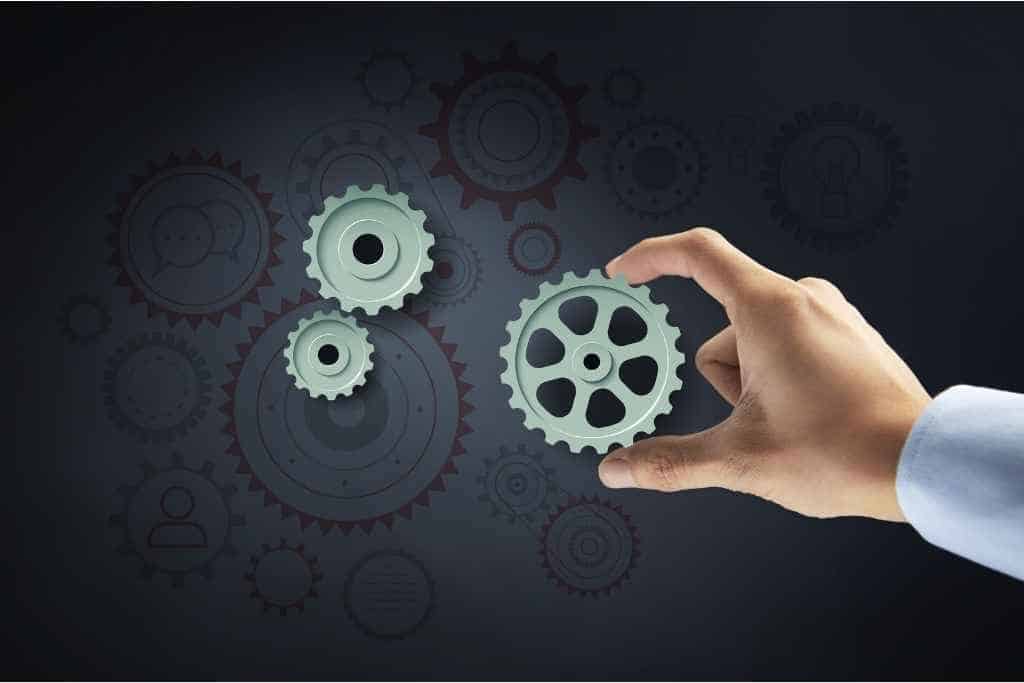 The first thing you should do if you have a budget laptop, is turn down graphics settings to get a framerate of at least 30fps.
This will ensure that you're playing a game, not watching a slideshow.
Integrated graphics aren't very good at gaming, since they lack dedicated VRAM and simply aren't equipped with the same amount of power as dedicated graphics.
So, you have to compensate by turning down things like resolution, shadows, texture quality, and anti aliasing.
Also turn off feature such as PhysX, tessellation, and TressFX or HairWorks.
The Importance Of A Laptop Cooling Pad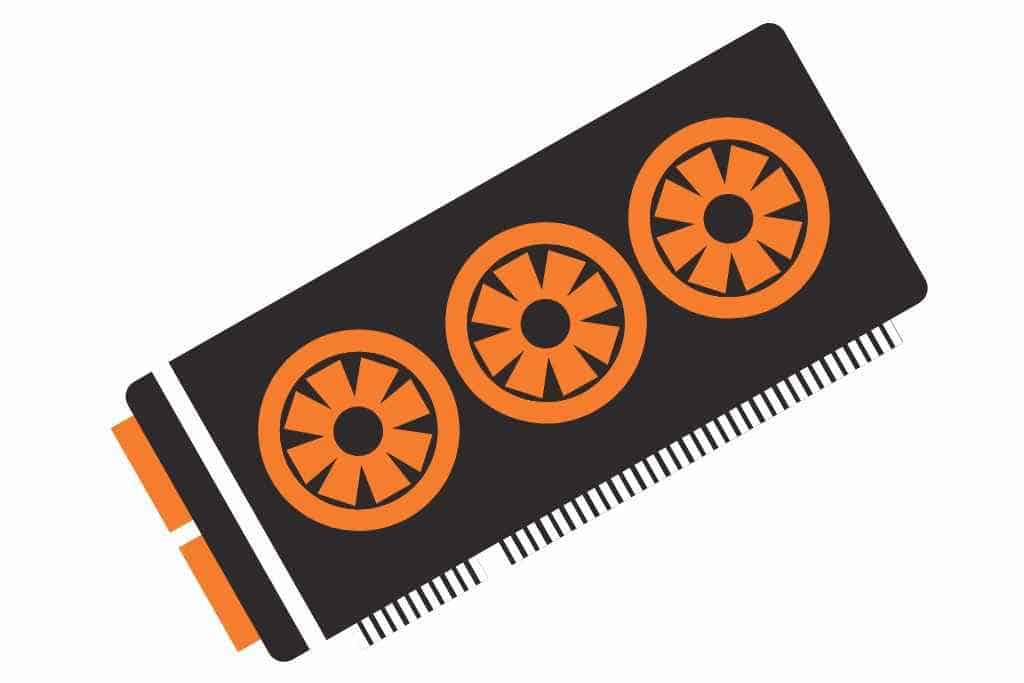 While gaming, you put high amounts of load on the CPU and GPU for long periods of time.
This causes them to run at close to maximum speed, which increases power consumption and that in turn results in more heat generated.
This heat will affect performance unless you have a nice cooling system in the laptop, which most budget laptops lack.
Once the CPU or GPU reaches a "throttle" temp, it will start reducing clock speeds drastically to keep itself under the critical threshold.
Too much heat can damage the silicon, and the chips have built-in countermeasures.
Sensors detect the temperatures and adjust clock speeds dynamically. You know a CPU has base and boost clock? That boost clock won't last for more than a few seconds unless your processor is well cooled.
So by reducing temperatures, you are telling the processor that it can run higher clock speeds on average, for a longer period of time.
This results in more gaming performance, and a longer lifespan for your laptop. A cooling pad augments the built-in cooler of your laptop by blowing fresh cold air straight into the intake vents of your laptop.
A lot of them also act as air filters, since they will catch any debris before it enters your laptop.
And, you get a free stand to angle your laptop for a more comfortable typing experience.
The Havit HV-F2068 is an excellent cooling pad- it has 5 powerful fans, anti-slip baffles, and is height adjustable.
What's The Sweet Spot For Purchasing A Gaming Laptop?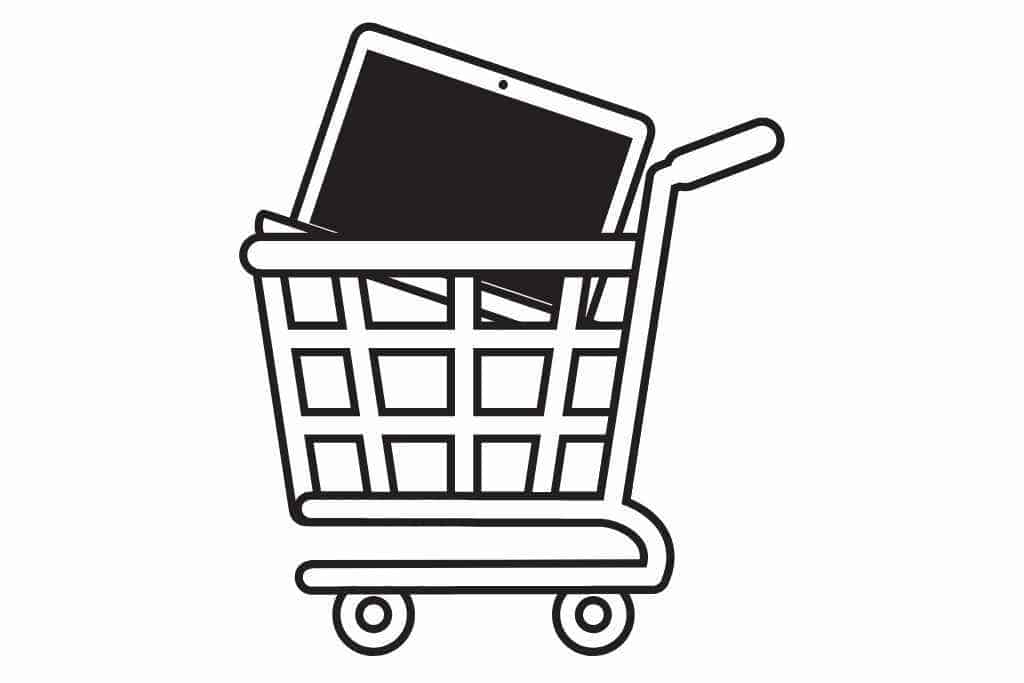 Around 900 to 1100 dollars, here is where you get 6-core Intel 8th and 9th gen Core i7 processors.
These will handle any modern AAA game at high settings, and you can easily stream gameplay to Twitch via OBS with zero frame drops on viewer side.
You even get features like a 144Hz high refresh-rate IPS display around the 1000-dollar price point, this is awesome if you're interested in playing competitive online shooters.
There should be plenty of RAM to last you another 4 or 5 years, since most laptops in this range are equipped with 16GB of DDR4.
As for graphics, you can get a GTX 1660ti around this price which performs just a hair shy of the GTX 1070 from last gen.
Things do get better after the 1100 dollar price point, but you start getting less for your money.
It isn't a linear increase in performance for every dollar you spend, the improvements will eventually taper off and you're mostly paying for luxury features at that point.
If you can't quite afford to spend over 1000 dollars on a gaming laptop, check out our review of the 5 best gaming laptops under 800 dollars.
Conclusion
Even when you're shopping for a budget gaming laptop under 400 dollars, you need to be on the lookout for basic features that are an absolute necessity.
Like USB Type C which is required to charge phones, transfer data, or power external displays.
Or 802.11 ac Wi-Fi which is around 3 times faster than the old n standard.
Dual-band ac Wi-Fi is a must-have since most modern routers support that feature and it allows a ton of wireless devices to communicate with the router without causing major interference or jamming the network.
The ASUS F512JA-AS34 has all the above-mentioned features, and thanks to a 10th gen Intel processor it's equipped to deal with most games that aren't AAA. You should be good, as long as you turn down the graphics to the lowest presets (and resolution to 720p/ 768p). If you're looking for the best display on a laptop under 400 dollars, check out the CHUWI HeroBook Pro.